Apr
24
Seminar: "How volunteer-collected data helps us understand ecological patterns in birds, from your backyard to Antarctica"
Mon, April 24, 2023 • 3:30pm - 4:30pm (1h) • 141 Olin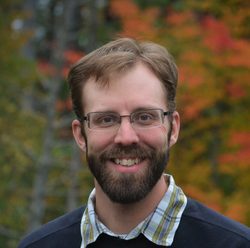 Michael Schrimpf
is an ecologist and Postdoctoral Fellow at the
Cornell Lab of Ornithology
. His talk will be on the increasing popularity of "citizen" science programs that provide ecologists with powerful data sources to study wildlife.
This data allows us to address questions at continental scales, such as how changes in human activity during the COVID-19 pandemic affected migratory birds across North America, or we can study remote areas, such as mapping distributions of open-ocean birds in the Antarctic. Michael will discuss his work on these two very different projects, and how properly modeling bias in detection processes allows us to get the most out of volunteer data.