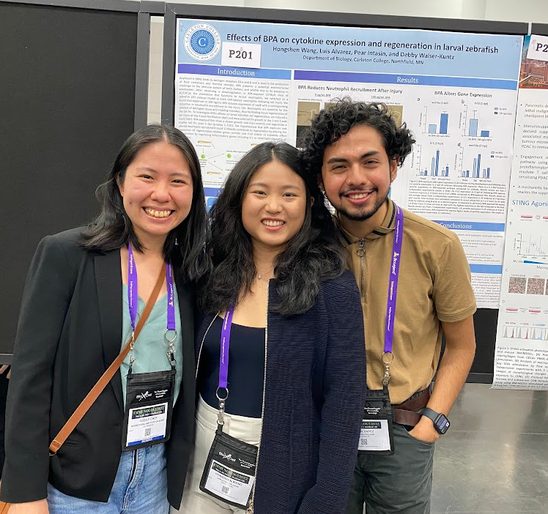 Present Research with Peers
Engage in opportunities to share your research on a national level.
Biology is the science of life and life processes. It may include a variety of diverse activities, such as the sequencing of DNA, determining the rate of neuron activity, or measuring plant diversity in a prairie. Biological knowledge is growing explosively, and recent advances have fundamentally changed our understanding of life processes. It is truly an exciting time to study the biological sciences.