Public Beings – social-media IG (3)
#1 of 1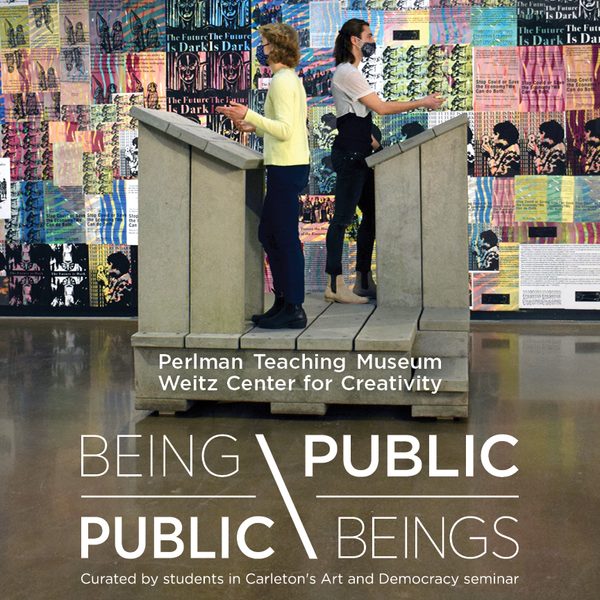 Public Beings – social-media IG (3)
On Monday, January 18, the Perlman Teaching Museum opened its newest exhibition, Being Public/Public Beings, curated by the students of Professor Ross Elfine's Fall 2020 Art and Democracy seminar.
The exhibition includes artworks by nine contemporary artists, addressing acts of public speech, protest, and national belonging, presented in dialogue with the students' own posters and interpretive wall labels.
In addition to the exhibition, students from the seminar and student employees from the Perlman will broadcast a weekly radio show Thursday evenings on KRLX 88.1. Segments will include student-led audio tours of the exhibition, musical interpretations of artworks, interviews with artists, and more. Listen online from 7-9pm on Jan. 21, 28, and Feb. 04.