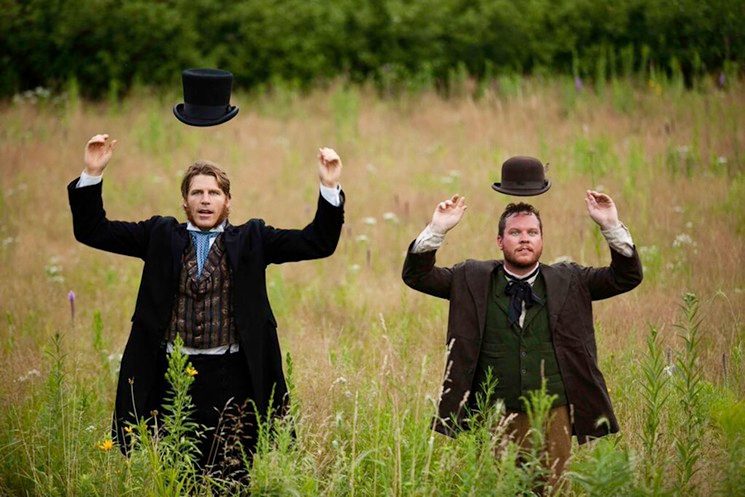 ---
TigerLion Arts came to Carleton in early October with their walking play, Nature. As a Carleton student, I get to see Nature for free, which is awesome! Nature tells the tale of Emerson and Thoreau's "mutual love affair with the natural world."
The play touched upon friendship, family, love and, of course, our relationship with our environment. It took place at the Arboretum, and throughout the play, I was just in awe of so many things: the actors and actresses' amazing voices, choral arrangements and their many songs, the clever and creative way they made use of the Arb and its geographical aspect, and more.
By walking alongside the key characters, and being involved in the play itself, I really had the time to reflect and appreciate my surroundings — the animals, the plants, and the people around me. In college, we are often so busy smushed up in our textbooks, phones, and computers that we sometimes forget to take a breath and just look up into the sky to see the clear clouds or the shooting stars at night.
Take a walk in the Arb, sit by the Japanese garden, or simply feed the ducks by the lake — whatever it is, don't forget your daily dose of nature and to appreciate the environment around us. Also, check out some cool photos from the performance and don't forget to come see them when they're here again!