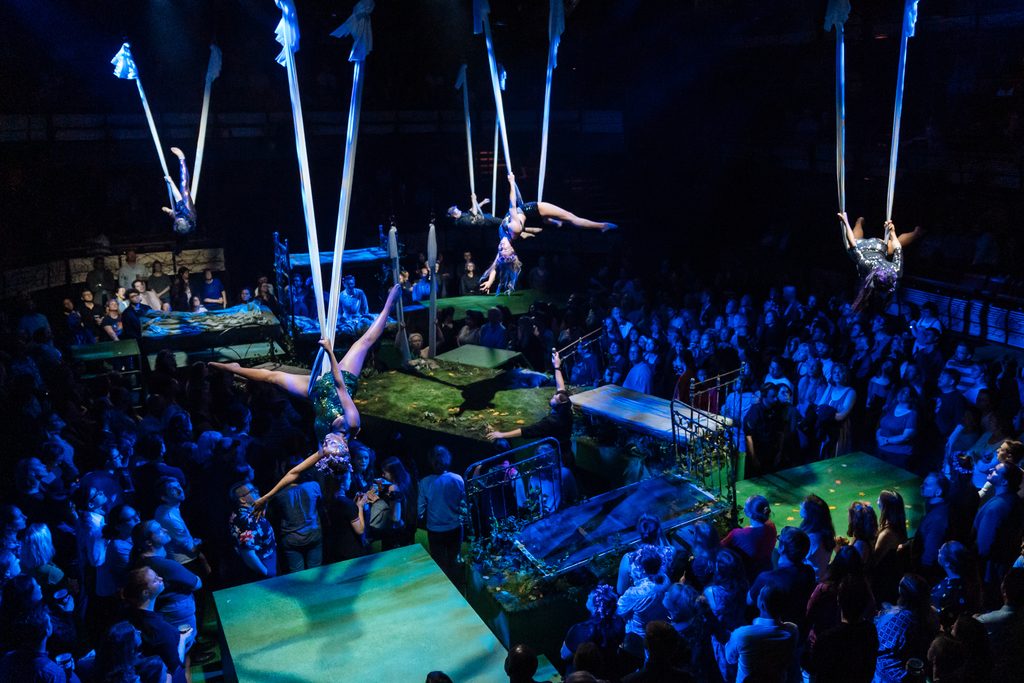 ---
Last Sunday, the Weitz Cinema screened a live theater production of A Midsummer Night's Dream. Northfielders and Carls alike came together to watch the amazing performance by the London's Bridge Theatre, directed by Nicolas Hytner and starring Gwendoline Christie. Game of Thrones fans anyone? (Gwendoline played Brienne of Tarth in HBO's famous series).
When you think of Shakespeare, you probably think of old-style Elizabethan dialogues, but with Hytner as the director, and with the show being an immersive type of theater, there were acrobats, inserted contemporary humor, and on top of that gender switches to spice things up a little! Who said Shakespeare was out of fashion?
The show was truly magical and humorous, and the director did an amazing job of integrating modern society and audience into the play. Want to watch more of these cool shows and performances? Keep a lookout for what's up at Weitz and follow Arts at Carleton on Facebook!