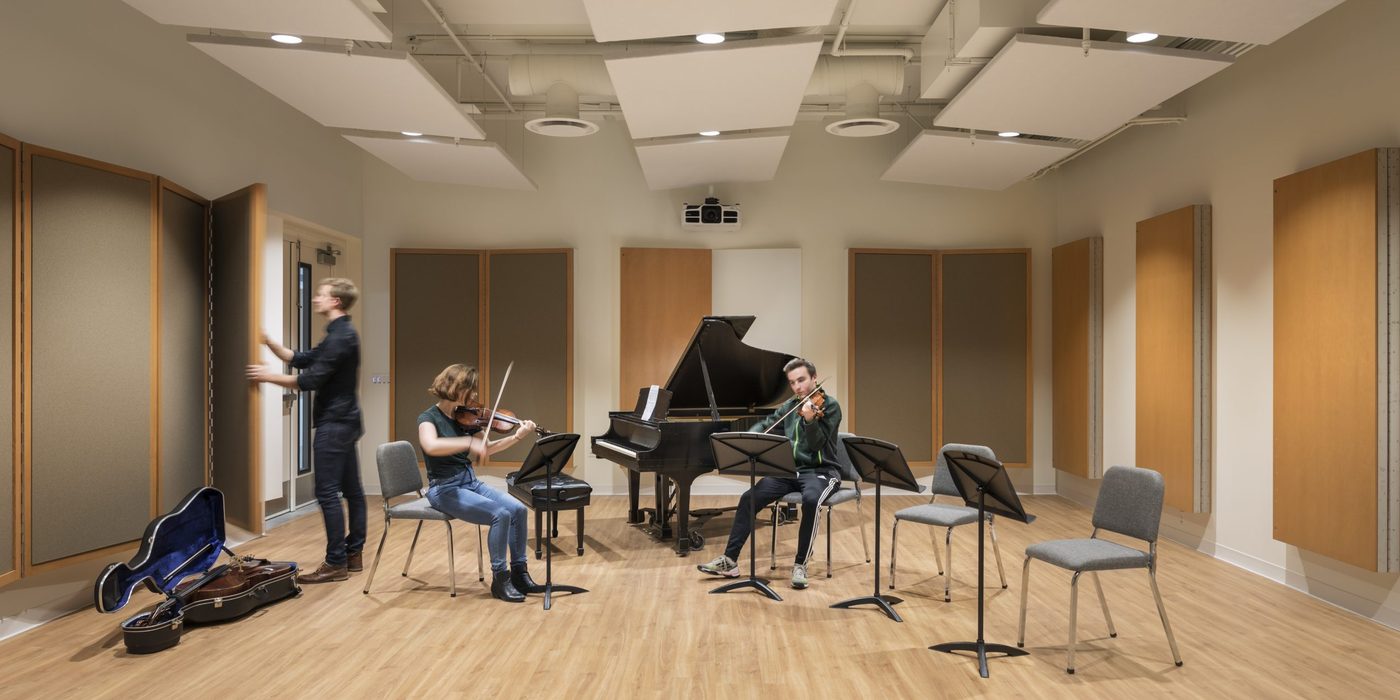 Dimensions
884 square feet
Lighting
Dimmable LED lighting
A/V
A teaching station offers control of all technology from an AMX touch-screen panel. Control functions include:
HDMI video connectivity from PCs, tablets, and phones
Document camera
Direct internet connection via WiFi or academic LAN
Video projection
Blu-Ray Disc player
Mac Mini that can record audio and video utilizing the studio's wall-mounted PTZ camera and ceiling-mounted Neumann Microphones
Backstage
The Puzak Chamber Studio does not have a backstage or booth space.
Location
The Puzak Chamber Studio is located on the lower level of the Weitz Center for Creativity Music and Performance wing, M027.
Accessibility
The studio is accessible via stairs and an elevator.