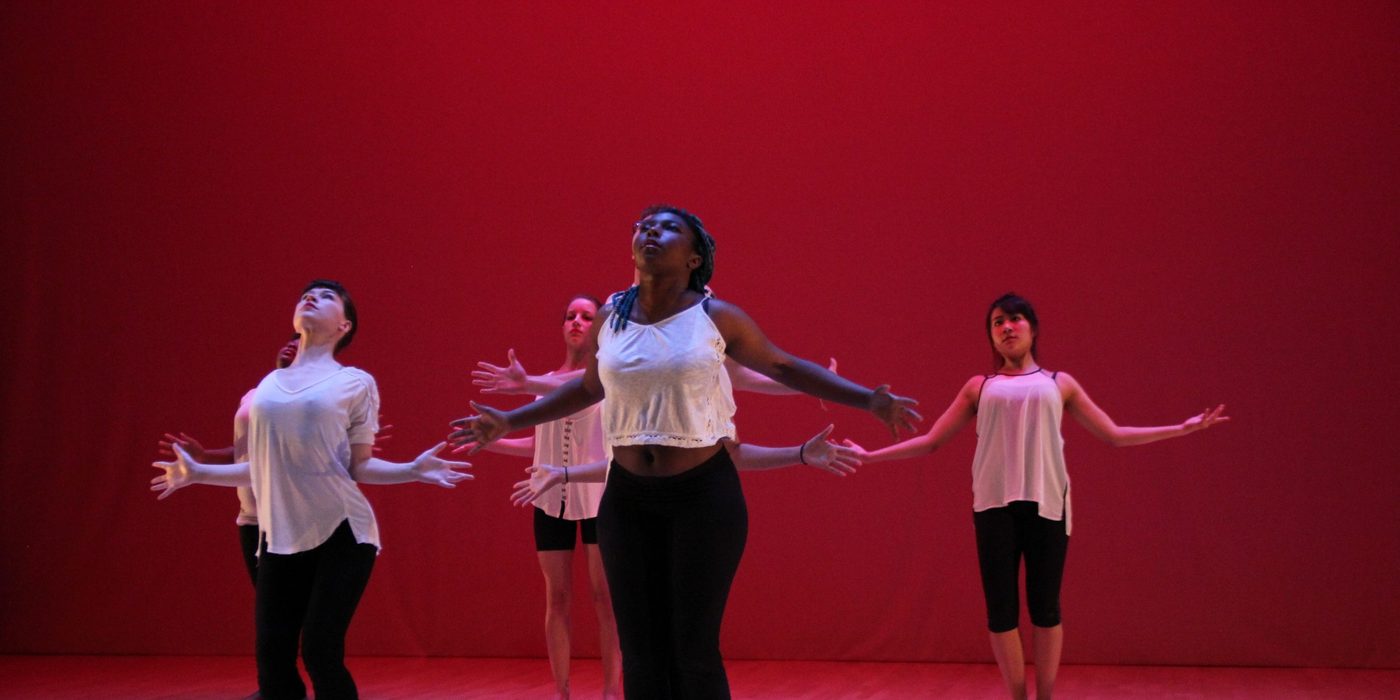 Weitz Dance Studio 165 is a flexible dance rehearsal space that can be converted into a 90-seat performance space.
Dimensions
39'4″ x 62'2″
Lighting
Height to lighting grid: 16′
Rep plot for performance on the North side of the space
Flooring
Dance Studio 165 features a fully-sprung dance floor.
Backstage
There is not a backstage area in Dance Studio 165.
Location
Dance Studio 165 is located on the first level of the Weitz Center for Creativity, between Weitz 172 and the Weitz Cinema.
Accessibility
Dance Studio 165 sits at the top of a short flight of stairs; the space can be reached by wheelchair via the first-floor elevator on the West side of the Weitz (outside of Weitz 172).