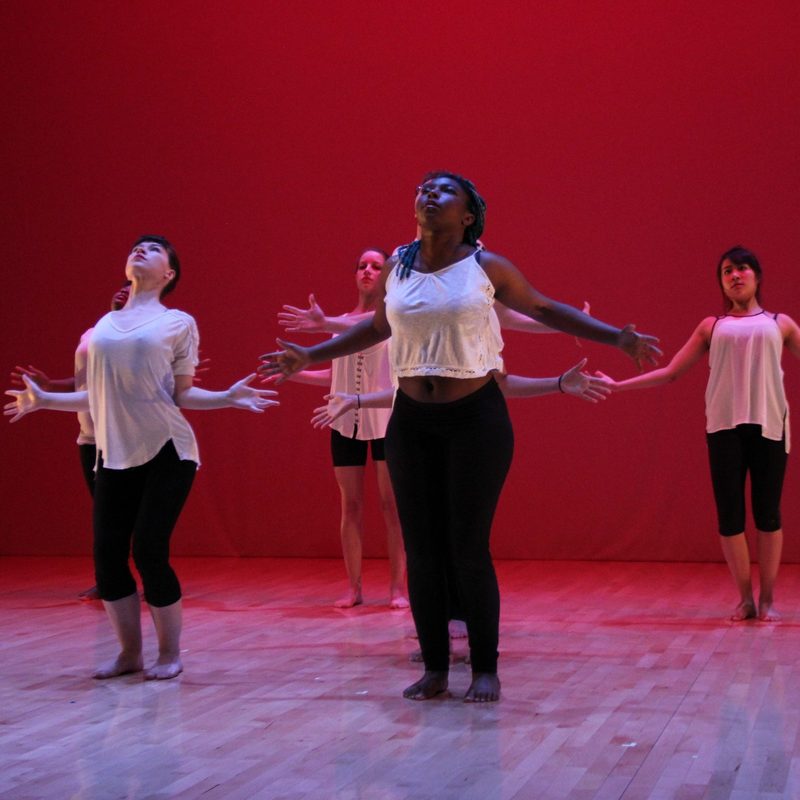 Meet the people and resources you'll find inside the Weitz Center for Creativity
Creativity crosses the boundaries of all academic disciplines. To encourage interdisciplinary collaboration and a continuous cross-pollination of ideas, the Weitz Center houses a diverse mix of faculty, staff, and academic initiatives.
Academic Departments
The departments of Theater + Dance, Cinema and Media Studies (CAMS) and Music make their permanent home in the Weitz Center. The department of Art and Art History also has a toehold in the building with a studio for the teaching of drawing, along with some office and workspace.
Faculty In Residence
Created by Dean of the College Beverly Nagel, Weitz Center Residencies encourage collaborative work by providing office space for faculty in the Weitz Center for 1 to 3 years.
Jason Decker, Associate Professor of Philosophy and Cognitive Science
Mike Flynn, William H. Laird Professor of Linguistics and the Liberal Arts
Austin Mason, Visiting Assistant Professor of History
Susan Jaret McKinstry, Helen F. Lewis Professor of English
Annette Nierobisz, Professor of Sociology
Puzak Family Director of the Arts Steve Richardson '86 promotes collaboration and discipline-based arts exploration, and supports the arts as a vital part of the Carleton education experience.
The PEPS team offers expert assistance with classroom technologies, videotaping of classes and events, media production, and audio/visual equipment.
ITS staff and student workers who consult with academic audiences of the college on their technology and curricular needs. Housed in the IdeaLab.
Including two large art galleries and a museum classroom, the Perlman Teaching Museum, led by director and curator Sara Cluggish, provides much greater access to the College art collection and allows a level of immersive exhibitions never before possible at Carleton.
The LTC, directed by Victoria Morse, coordinates programs for new and experienced faculty, promoting innovation and best practices in teaching and learning.
The Humanities Center, directed by Clara Hardy, cultivates intellectual and cultural life at the College through innovative research, interdisciplinary collaboration, and diverse programming.