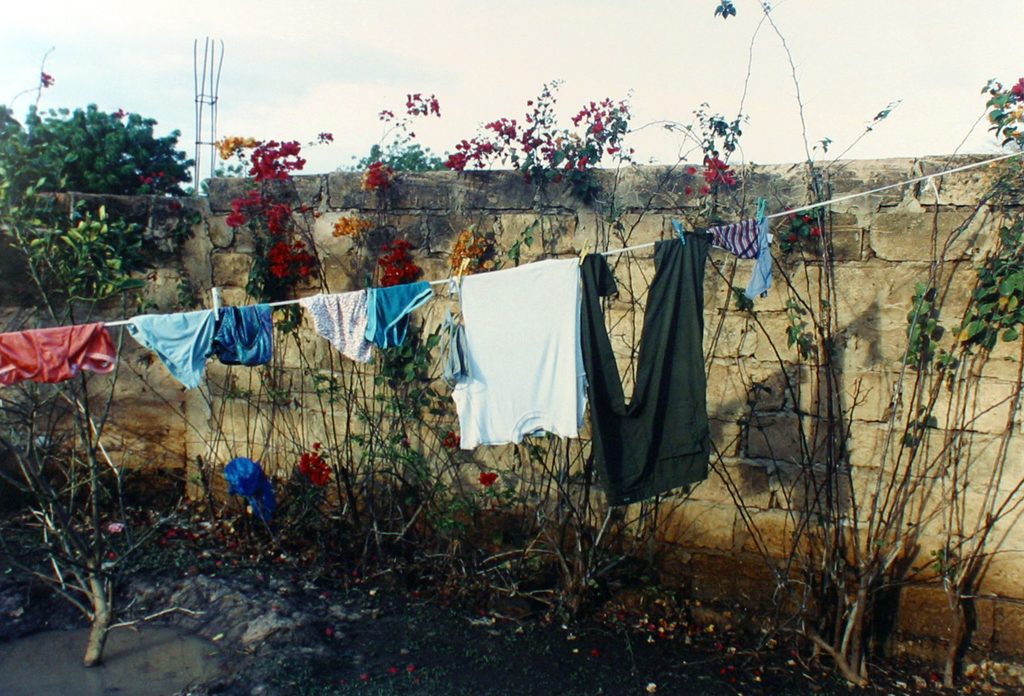 Artist Statement
Artist Statement
I spent two months this summer living, working, and photographing in Bambey, Senegal. Much of what I lived and experienced was visual. There was a prevailing harshness to the desert environment that I encountered and reencountered on a day to day basis.
Two of my main themes in the work are the dualities of poverty verses humanity and urban verses rural. I work with these dualities because they existed in the physical environment and they speak of the complexity of Senegal.
My series of twelve prints are arranged in a three by four grid. The top row focuses on how the physical space of Bambey melds from rural into urban and old into new. All three of these prints have livestock traversing a road of garbage, bringing a rural presence to Bambey, a city of twenty five thousand people. Senegal is caught between several waves of development and this conflict is manifested in the center print through the juxtaposition of the abandoned railroad structure and cellular tower.
The second row down shows the symbols of different aspects of Senegal: dried stingrays, baobab trees, and a well. The sting rays drying on the beach of St. Louis reference Senegal's coastal geography on the Western tip of Africa and the rays themselves are fascinating objects of decomposing texture. The image of the baobab, an ancient sacred tree, gives the viewer a sense of the natural landscape outside of Bambey and the image of the well alludes to the importance and the scarcity of water.
The bottom row brings the viewer face-to-face with the textures of dried sting rays, a discarded sheep horn, and the texture of muddy cloth stuck in the Senegalese earth. These images relate to the top two rows, conveying a sense of decay and poverty through animal imagery.
The third row down is set off from the other three rows, both in the warmth of color and the focus on human subjects. The three women featured in this row are examples of the beauty and dignity of the Senegalese people. The humanity of the people I encountered juxtaposed to the harshness and poverty of their environment.
Making these prints, from taking the photos through the entire development process, has been an opportunity for reflection on my experiences in and of Senegal. I hope that viewers of my prints have a virtual experience of Senegal, sensing the complex and multifaceted nature of this place.
Andy Lum