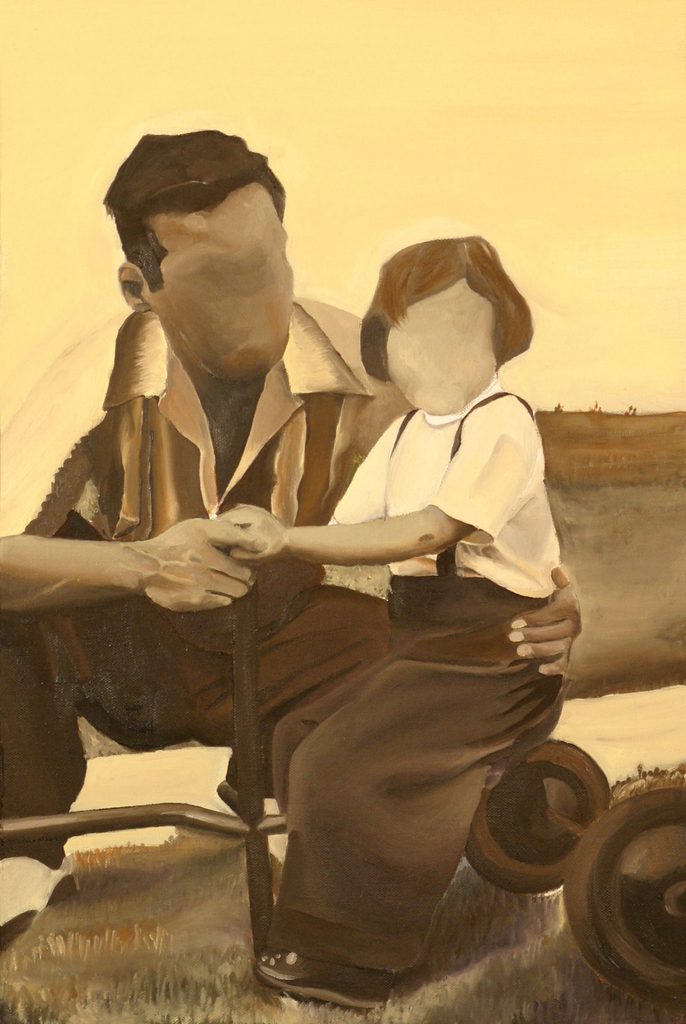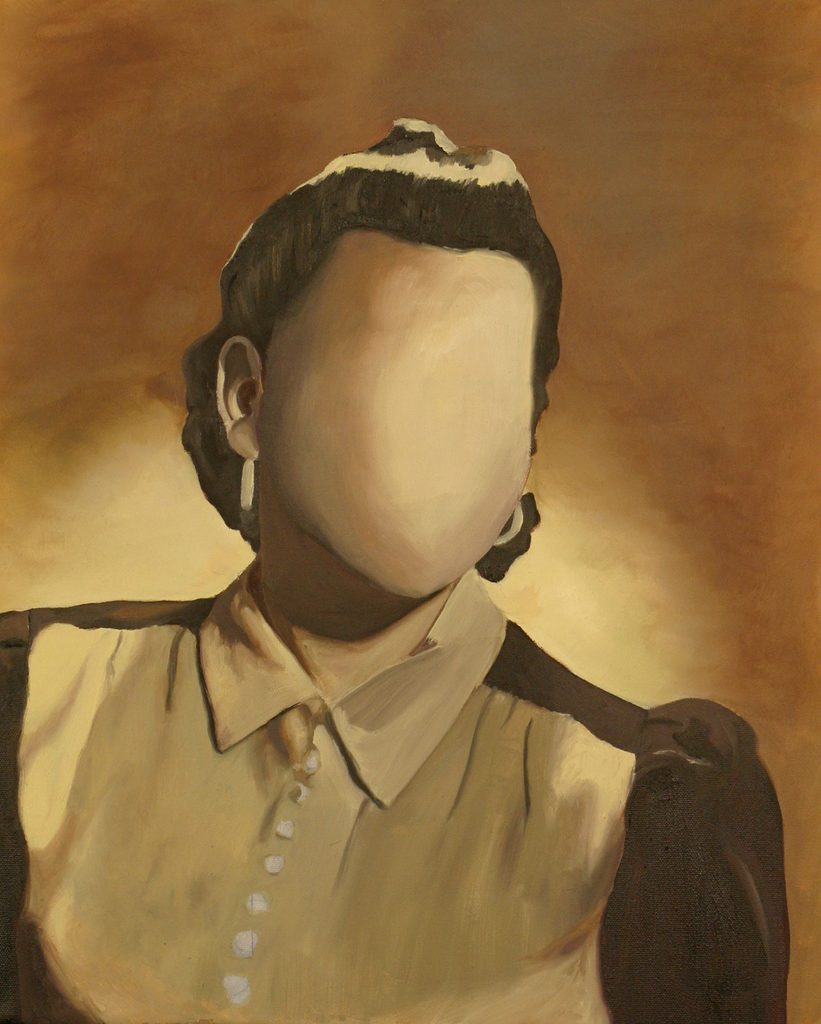 Artist Statement: Love is All Around
Artist statement
Love is All Around
In today's world, technology has a place in everyone's day to day life. In this sense, it is quite normal that the media, and to an extent the cinema, also play a daily role in our lives. In this project, I was influenced by my experience with T.V. when I was growing up to see the way it has affected my sense of memory.
In this combinational interaction between the narratives these paintings represent, we can relate to a similar scenario that we have probably seen on T.V. or in a movie. I use photographs of my family as the basis of these paintings. I use them in reference to a time in my life in which an oral history, in accompaniment with the presence of the T.V., had made a big impression on my sense of memory. This interaction between the stories I grew to relate with, and the colorful characters I admired are paralleled with those photos (of which refer to the oral history) of my family.
Like a dream, we replace ourselves with the characters we learn about on the television, and in the movies. It is often, that one can start to remember certain memories and experiences and actually be referring to something they had only learned about through their relationship with the television. This is what I try to acknowledge.
There also is an interaction between the photos/narratives themselves. To an extent, all the photos seem pretty normal. Most everyone has experienced a baby's bath, a first try at a tricycle, or a school portrait. These photos, although being very personal and specific to my family, have now become more universal. By removing the faces, the photo loses one of the main factors in deciphering who is in it. We are accustomed to use the face as the sole means of deciphering who that person is, as a society highly influenced by television. In these paintings, one is forced to recognize the other descriptional elements that lead to the place, time, and relationship between the characters in the photo. These details, not the face, are which specify that memory. Due to the defacement of the photos, the detachment of that person to that experience allows for another to take their place, such that the photo becomes a universal sign for that specific experience. What was once private and personal to a family has now become a public affair- something everyone can take part of.
Memory has a way of not following a chronological order, of jumping from one to the other, while cutting pieces out, as well as combining in a non-logical matter- experiences that could not have been together. Memories' tendency to montage all experiences makes it fickle and it can not be trusted. Television on the other hand, has a realism that is so convincing that one can leap to the conclusion that everything they see on TV. is true, and therefore can be trusted. The combination of what one knows is true but can't recall exactly, with what they believe to be true- simply because they saw it, is the malicious influence that television can have on one's memory. The extra imagery that the television lends us adds to the images we hold within ourselves. Memory performs a cut-paste process that can combine these images.
The same way television has the effect of making experiences untouchable and isolated in a certain time or place; my family's history seems ever-impressing as well when presented this way. By varnishing the paintings, an actual physical layer is set between the viewer and the memory, acting as a barrier to the memory in a way similar to that of the television screen or a camera lens. The varnish also acts as a glossy layer, magnetizing the photo, and captivating the actual fact of the experience held within the photo. By this process, it is revealed that the same experiences have and still do happen within many families, which further express the reoccurring themes of life. In many ways, these themes are what we are all interested in, when considering the many television shows that use family life as the basis of the story line. The titles given to the paintings are those given to the actual television shows that had such an influence on me when growing up; "Today I am a Ma'am, 9/26/70", depicting my mother on her wedding day, refers to the episode of Mary Tyler Moore where Mary realizes that she in not young anymore when a mail boy at work calls her Ma'am.
It is not my intention to outline the ways television can act as a substitute for a family, nor is it my intention to disrespect my family by erasing their presences within these records of their history. Rather, I want to show how the television had an impact on my memory when combined with the stories that lent compatible images to those scenes that were constantly shown through the TV.