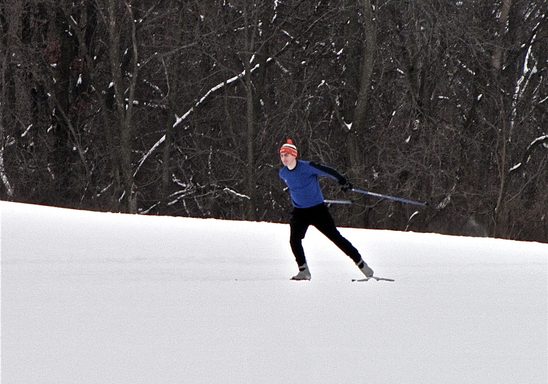 Noah Carnahan '14 Nordic skiing in the Upper Arboretum.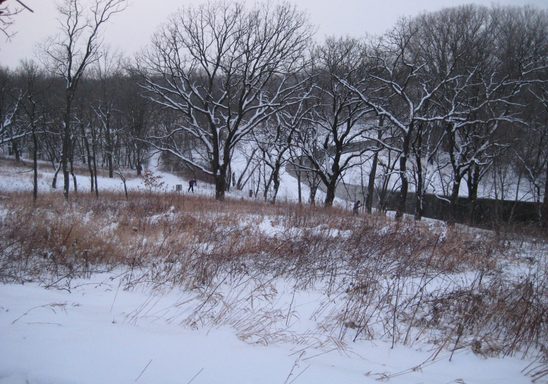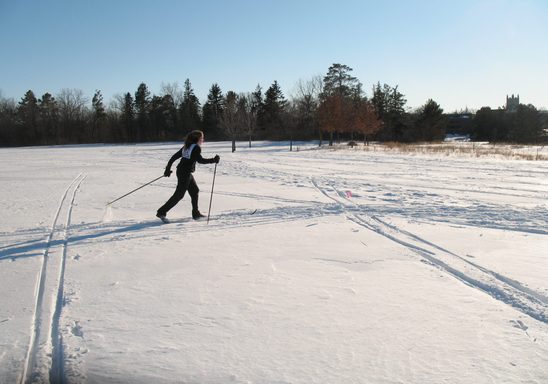 The Carleton College Arboretum trails are groomed for both classic and skate skiing. The trails in the Upper Arboretum are specifically groomed for skate skiing, while only small portions of the trails in the Lower Arboretum are wide enough to allow skate ski grooming. All trails are considered multiple use, so walkers or snowshoe users may be encountered at any time. Walkers/snowshoers are encouraged to stay to the side of the trail to limit damage to the grooming, and are especially asked to stay off of the portion of the trail tracked for cross country skiers.
Current Trail Conditions: 
Skinnyski.com – Carleton Arboretum Trails Report
Submit A Trail Report On Skinnyski – The reports are only useful to the extent that people contribute to them! Please report on conditions good or poor, and note which parts of the Arb you skied.
Current weather information from the Carleton College Automated Weather Station
Minnesota DNR snow depth map and state park trail conditions