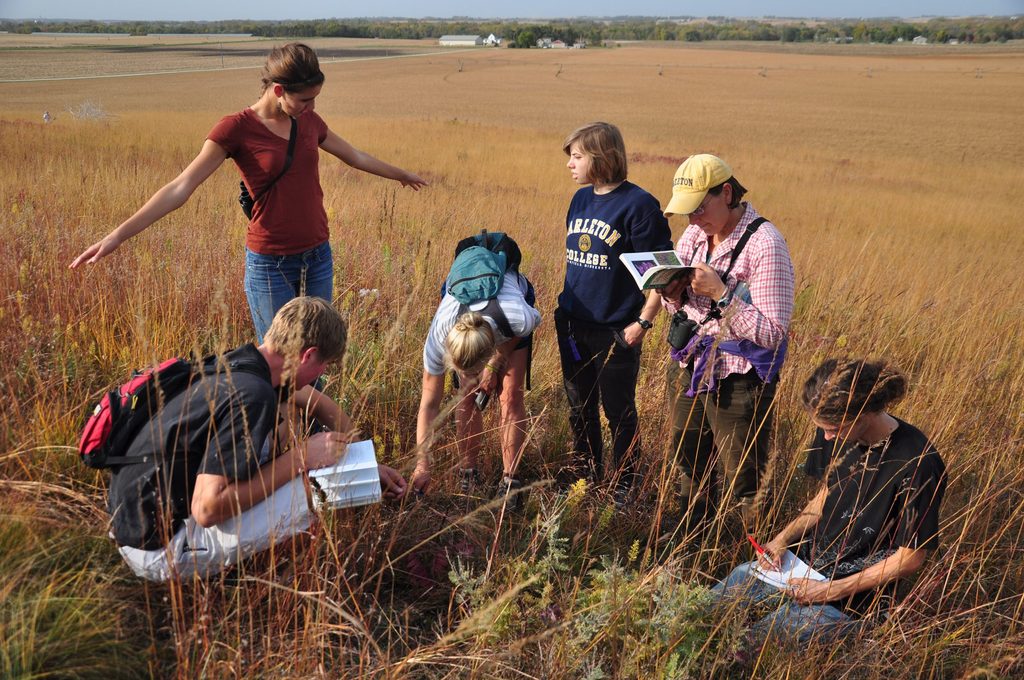 The Cole Student Naturalist Program is funded through an endowment created in memory of Richard S. Cole '69. The program trains students in natural history and nature interpretation and provides opportunities to lead field trips and participate in other educational events for Carleton and the larger Northfield Community.
Student Naturalists meet each week during the academic year to share experiences and knowledge and learn from experienced naturalists. The Naturalists serve as field trips leaders for various campus offices including admissions and alumni relations, and also Northfield community groups such as scouts, schools and garden clubs.
The Student Naturalists also write a weekly column for the student newspaper, the Carletonian, and answer questions submitted to the Arboretum web site. To arrange for a tour by a Cole Student Naturalist, contact Arboretum Director Nancy Braker at 507-222-4543.