Aug
20
Carleton Arboretum Volunteer Event - Seed Collecting
Sat, August 20, 2022 • 9:00am - 12:00pm (3h) • 710 Three Oaks Drive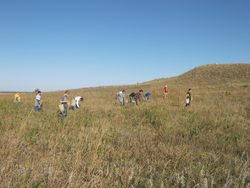 Help restore the prairies of the Arboretum by collecting seed.  Each year we plant new areas and use seed that our staff and volunteers collect to do this important habitat improvement work. Please register so we can keep you notified of any changes by signing up for this event here.
Meet at the Arboretum office to gear up.  We may give you a ride to this event so please bring a mask to wear while sitting near others in our vehicles.
This event will be cancelled if raining at or one hour prior to the start time.