Feb
26
Arboretum Volunteer Work Event
Sat, February 26, 2022 • 9:00am - 12:00pm (3h) • Upper Arboretum (meet in front of the Recreation Center)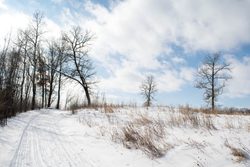 Help restore habitat in the Upper Arboretum by thinning a stand of red cedar. Volunteers will help to remove branches and create brush piles.  We will cancel if the temperature, factoring in windchill, is below zero.
Please sign up for this event so we can update you on any changes including cancellation due to weather. Sign up here: https://forms.gle/8XAYVSqehM74uens9
What to wear/bring: Dress for the weather with layers that you can easily remove as the work warms you up.  We recommend that your outer layer is not fleece as you will pick up burs and other bits of vegetation that is hard to remove. We will bring all needed hand tools.