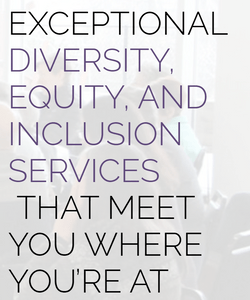 This year, we are partnering with Strategic Diversity Initiatives (SDI) to continue the conversation surrounding antiracism and inclusion at Carleton.
SDI is a certified LGBTQ – and Woman-owned consulting firm with 25 years of experience providing world class education and consultation around diversity, equity & inclusion. Their approach is collaborative, transparent, and strategic. We are excited to have them help us implement a plan to move forward in ways that are comprehensive, enduring, and connected to our core mission.
Anne Phibbs, PhD (she/her/hers)
Founder and President of Strategic Diversity Initiatives
Anne brings over 25 years' experience helping organizations advance their diversity, equity & inclusion goals. She is adept at assessing an organization's strengths and challenges and tailoring her approach to its context, culture, and goals.
With extensive experience in training, teaching, curriculum development, and training of trainers, Anne has delivered hundreds of workshops and classes for thousands of participants in corporate, government, higher education, non-profit, healthcare, small business and faith community settings.
Anne built a successful diversity and inclusion leadership program at the University of Minnesota, with a focus on emotional intelligence (EI), and she is an EI Practitioner certified in the EQ-i2.0 and EQ360 methods. As Director of Education at the University of Minnesota, she was responsible for developing and implementing their successful Certificate Program, a series of 10 workshops designed to increase capacity for diversity and inclusion work across every part of the institution.
A seasoned consultant, Anne is able to work with small and large organizations on a variety of diversity, equity and inclusion needs, including diversity assessments, diversity action plans, customized diversity training, and inclusive leadership development. Anne earned her PhD in Philosophy and Feminist Studies from the University of Minnesota and lives in Minneapolis, Minnesota.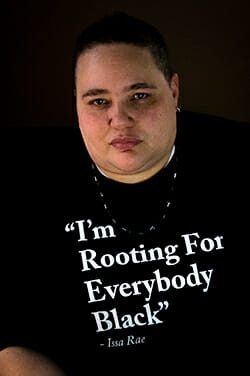 Stephanie Chrismon, M.F.A (she/her/hers)
Consultant/Trainer
Stephanie Chrismon is a Black/biracial Afrofuturist, writer and Equity and Inclusion educator. She has over 15 years of experience as a higher education professional. Within the past year, she is also doing Equity and Inclusion consulting with health systems through Avant Consulting Group. In addition to consulting, she presents and writes on various topics related to equity and diversity, as well as generational theory and using pop culture, literature, and using art as critical tools in exploring social justice and dismantling oppression. Her writing has appeared in Water~Stone Review, MN Artists, The Root, Black Girl Nerds, and the anthology Queer Voices: Poetry, Prose and Pride. Her debut novel (under her pen name dc edwards), Bright City, was published in 2017. She is currently based in St. Paul, MN.