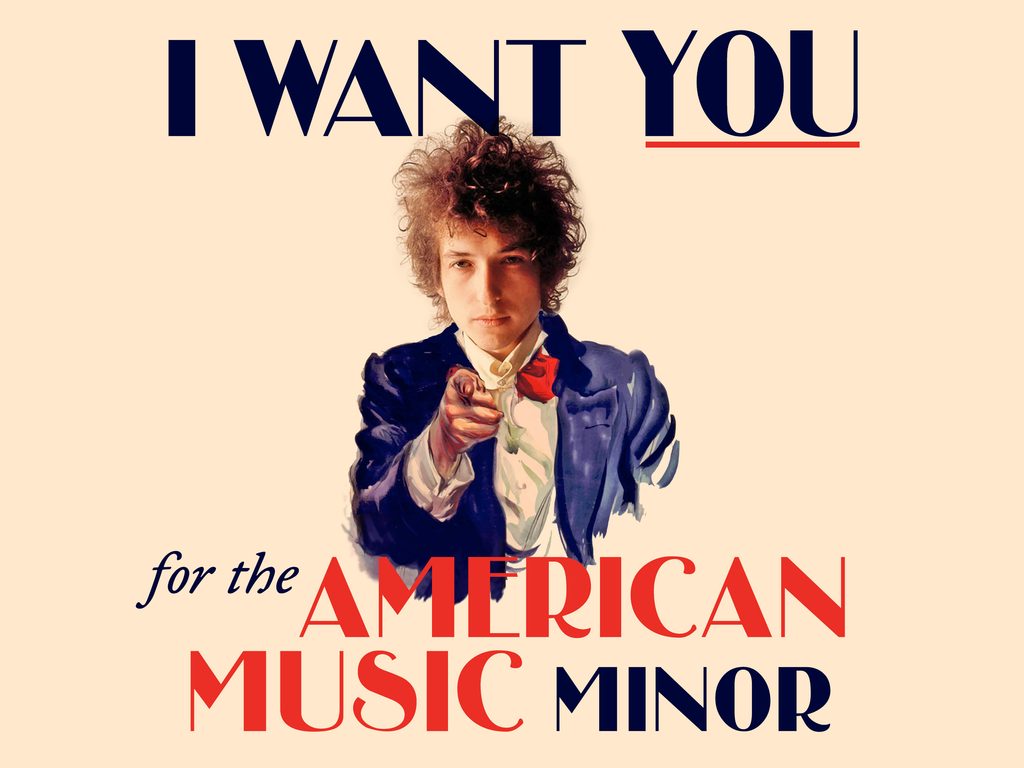 The American Music minor, open to all students, brings together the most prominent strands of American music scholarship on campus and provides students with a framework for understanding the diverse musics and musical cultures of America.
Taking its inspiration from the multidisciplinary approaches characteristic of this emerging field, the minor includes:
A gateway course surveying American musical history and genres
One course from a field or interdisciplinary area offering a critical perspective on American culture
Three courses offering in-depth study of musical traditions essential to the American soundscape
A capstone research seminar in which students pursue individual projects.
No previous musical experience is required of minors.