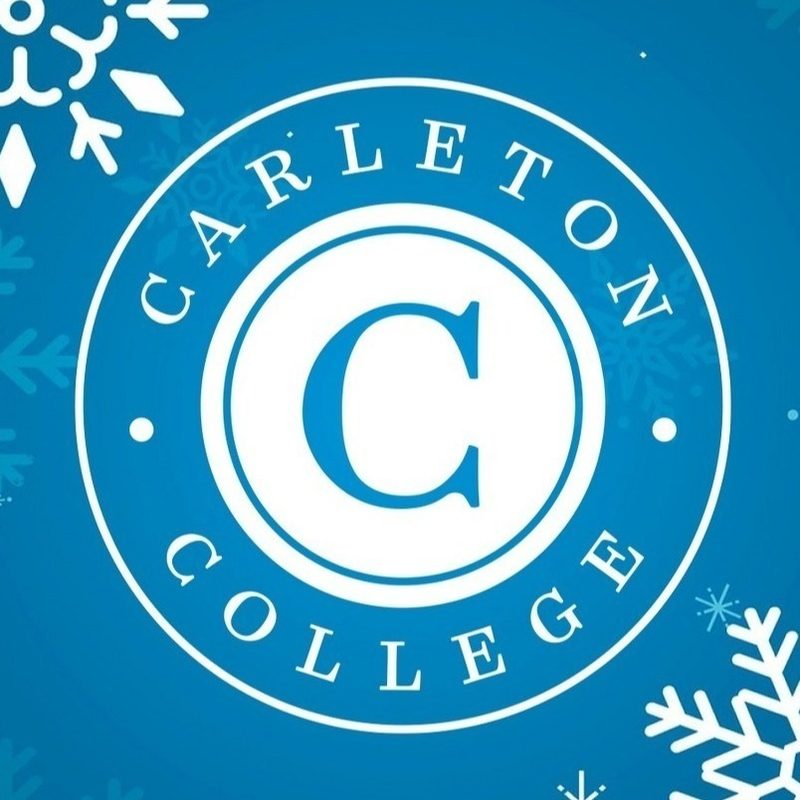 As the year comes to a close, Carls come together to celebrate the season and toast the new year. Everyone is invited to join in the fun!
Winter gatherings are usually organized from December through January. This year's gatherings are being planned by alumni and parent volunteers. As locations and dates are confirmed, they will be listed below.
Winter Gathering Locations
For all in-person gatherings, attendees are expected to be fully vaccinated and boosted (if eligible) or to have received a negative COVID-19 test result no more than 24 hours before the event.
Seattle, WA
Thursday, December 1, 2022
7:00 – 9:00 p.m.
Hosts: Christianne Eldred P'25 & Tom Schwab P'25, Julita & Rob Eleveld P'25, Liz Banse '92 P'25 & Brian Clark P'25
Home of Christianne Eldred P'25 & Tom Schwab P'25
6839 52nd Ave NE
Seattle, Washington 98115
Decatur, GA
Saturday, December 3, 2022
1:00 – 3:00 p.m.
Hosts: Ruth '84 & Noah Krieger '84
Sceptre Brewing Arts
630 East Lake Dr Suite E,
Decatur, GA 30030
Rhinebeck, NY
Saturday, December 3, 2022
2:00 – 6:00 p.m.
Open House before the Sinterklaas parade
Home of Ed Bergstraesser '82
256 Rhinecliff Rd
Rhinebeck, NY 12572
No registration needed.
Madison, WI
Sunday, December 4, 2022
2:00 – 4:00 p.m.
Hosts: Frank Peregrine '78, Sharon Kahn '90, & Sarah Prather '11
Cambridge Winery – Madison Tasting Room
1001 S. Whitney Way
Madison, WI 53711
St. Louis, MO
Sunday, December 4, 2022
7:00 – 10:00 p.m.
Home of host Michael Heim '86
13761 Stonemont Ct
Saint Louis, MO 63131
Cape Elizabeth, ME
Tuesday, December 6, 2022
5:30 – 7:30 p.m.
Home of hosts Emily Barr '80 & Scott Kane
650 Shore Road
Cape Elizabeth, ME 04107
Birmingham, AL
Saturday, December 10, 2022
1:00 – 3:00 p.m.
Hosts: Raba Tefera '21, Isaac Martinez '18, & Jessica Wu '14
Monday Night Brewing Co.
14 12th Street South
Birmingham, AL 35233
Twin Cities, MN
Saturday, December 10, 2022
2:00 – 5:00 p.m.
Home of Peter Scott '83 & Ron Zweber
Hosts: Peter Scott '83 & Ron Zweber, Belle '57 P'83 P'85 P'88 & Bob '57 P'83 P'85 P'88 Scott, & Mark Scott '89
389 Portland Avenue
St. Paul, MN 55102
Chicago, IL
Sunday, December 11, 2022
2:00 – 4:00 p.m.
Home of hosts Anya '01 & Ernie '01 Cruz
5054 N Avers Ave
Chicago, IL 60625
San Diego, CA
Sunday, December 11, 2022
2:00 – 4:00 p.m.
Hosts: Chris Larson '89, Candace Kohl '69, Michael Campbell '98, Luke Lara '99, & Kirsten Quanbeck '88
Home of Candace Kohl '69
294 Torrey Pines Terrace
Del Mar, CA 92014-3334
Portland, OR
Sunday, December 11, 2022
3:00 – 5:00 p.m.
Home of host Elizabeth Wartluft '87
4315 NE Garfield Ave.
Portland, OR 97211
Phoenix, AZ
Sunday, December 11, 2022
3:00 – 5:00 p.m.
Hosts: Susanne '95 & Patrick '96 Votruba
OHSO Paradise Valley Brewery
10810 N. Tatum Blvd. #126
Phoenix, Arizona 85028
Philadelphia, PA
Thursday, December 15, 2022
5:30 – 7:30 p.m.
Host: Katie France '12
City Winery
990 Filbert St
Philadelphia, PA 19107
Raleigh, NC
Tuesday, December 20, 2022
5:30 – 9:00 p.m.
Home of hosts: Jane Pinsky '72 & Richard Adelman '71
2004 Inverness Court
Raleigh, NC 27615
Duluth, MN
Saturday, January 7, 2023
Time: 10:00 – 12:00 p.m.
Hosts: Jill Baum '92 and Rik Gran '94
Dovetail Cafe
1917 W. Superior St.
Duluth, MN 55806
Boston, MA
Saturday, January 7, 2023
Time: 2:00 – 5:00 p.m.
Hosts: Janet Yeracaris '86, Camille Jonlin '19, Natalie Hummel '20, & Taylor Yeracaris '20
The Yeracaris Home
67 Wildwood Ave
Newton, MA 02460
New York City
Sunday, January 15, 2023
Time: 1:00 – 4:00 p.m.
Home of hosts Daniel '93 & Rory Bernstein
Park Slope, President St & 5th Ave
Brooklyn, NY 11215
Washington DC
Sunday, January 15, 2023
Time: 1:00 – 4:00 p.m.
Home of host Maddie Ulanow '15
1525 Q St NW Apt 8
Washington, DC 20009
Bay Area
Thursday, January 26, 2023
Time: TBD
Location: TBD
Los Angeles
Saturday, January 28, 2023
Time: 10:00 a.m. – 12:00 p.m.
UCLA Luskin Conference Center
425 Westwood Plaza
Los Angeles, CA 90095
Host: Leslie Kautz '80
Austin, TX
Saturday, January 28, 2023
Time: 2:00 – 4:00 p.m.
Abel's on the Lake in Oyster Landing
3825 Lake Austin Blvd #3510
Austin TX 78703
Hosts: Elizabeth Lewis '02 , Candace Williams '73, Janet Davis '86, Molly Ellsworth '16 & Zach Rubin '16