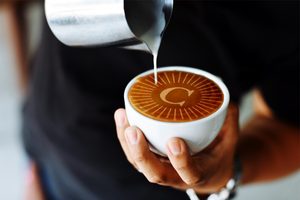 Save the date for Coffee with Carls 2024!
Coffee with Carls is coming to a place near you on Saturday, April 6, 2024. You'll be able to meet with other Carls in your vicinity to connect, reconnect, and build community over a cup of coffee, tea, or something else.
With 38 in-person and one virtual event in 2023, there was an option for everyone to join an edition of Coffee with Carls. Thank you to all the hosts that helped with planning and hosting. We couldn't do it without you!
Here are just a few of the gatherings in 2023 — check out the fun had by all.