Apr
2
The Broadway Musical "Parade" with Pre-Show Talk
Sun, April 2, 2023 • 2:00pm - 6:00pm (4h) • Bernard B. Jacobs Theatre 242 West 45 Street New York, NY, 10036
Carls in New York City invite you to the
musical Parade with a pre-show talk by
Kyle Burkhardt '10 and Morgan Jones '13
Sunday, April 2, 2023
2:00 p.m. Meet for pre-show talk
3:00 p.m. Performance of Parade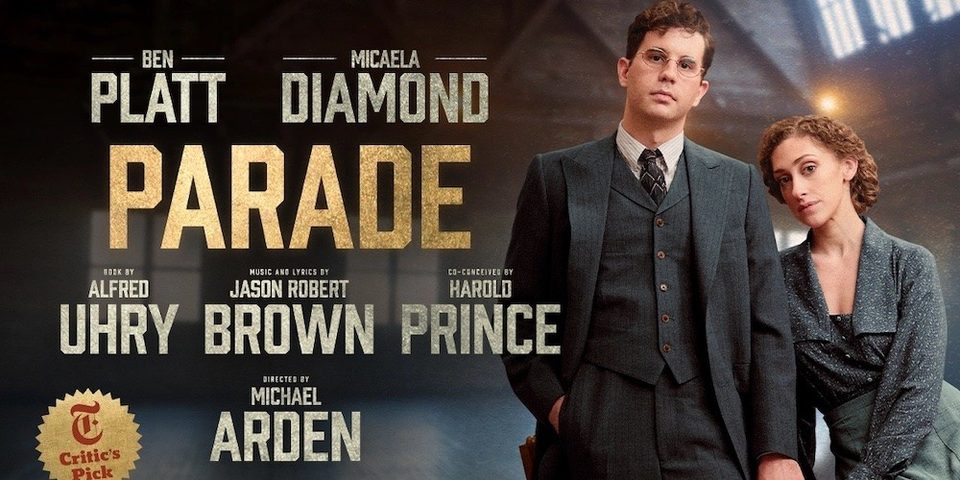 Carls in New York City invite you to a performance of Parade at the Bernard B. Jacobs Theatre.
Parade is making its triumphant return to Broadway after a heralded seven-show run at the New York City Center! Starring Tony Award Winner Ben Platt and Michela Diamond, the show will run for 24 weeks. This also marks the Broadway producing debut for Burkhardt Jones Productions founded by Kyle Burkhardt '10 and Morgan Jones '13.
Our group will plan on meeting at 2:00 pm for an informal pre-show talk with Kyle and Morgan at Revel & Rye located in the New York Marriott Marquis (across the street from the theatre).
We have secured a block of 30 tickets in the Orchestra section.
Cost: $109 per ticket. Purchase tickets online.
Purchase your own food and beverages.
Questions? Email Alumni Relations or call 800-729-2586.