Oct
13
Carleton Virtual Breakfast Club
Thu, October 13, 2022 • 10:00am - 11:00am (1h) • virtual
Carleton Virtual Breakfast Club
Way Down in the Hole: Racism in Solitary Confinement,
a Tale from Both Sides of the Bars
with Angela J. Hattery '88
Thursday, October 13, 2022
10 a.m. Central Time (note later time)
via Zoom

After graduating from Carleton with a degree in sociology and anthropology, Angela Hattery '88 went on to earn her MS and PHD in sociology at the University of Wisconsin-Madison. Sparked by her participation in the Chicago Urban Studies program, Hattery has always been interested in social inequalities, particularly of race and gender, and deeply committed to issues of social justice, equity, and inclusion. Her newest book, Way Down in the Hole, tells the story from "both sides of the bars" and reveals how the (mostly white) officers, who hold all the power, who get to go home at night, who are not locked in cages, come to believe that the (disproportionately Black) prisoners, locked in cages 23 hours a day, have a better deal than they do.
Angela is a professor of women and gender studies and co-director of the Center for the Study and Prevention of Gender-Based Violence at the University of Delaware in Newark. She is the author of eleven books, including Policing Black Bodies: How Black Lives Are Surveilled and How to Work for Change and The Social Dynamics of Family Violence (both with Earl Smith).
Register by Wednesday, October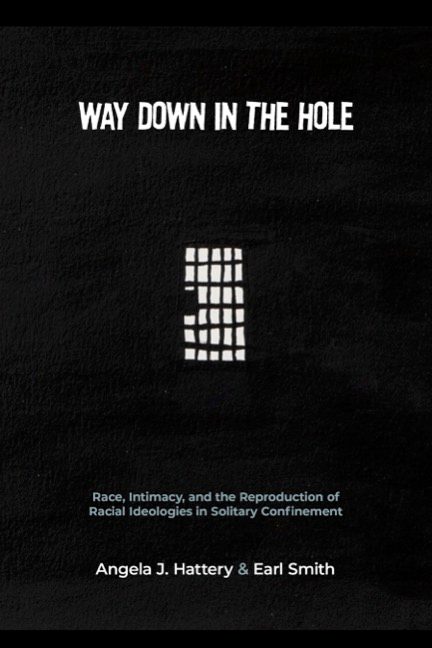 12  to participate in this Zoom event.
Cost: None.
Unable to join our live event? No problem—we will post a recording of the event on our Alumni Events Recordings page.
Questions? Contact Alumni Relations via email or 800-729-2586. To join the Carleton Breakfast Club email list, email alumni-office@carleton.edu and indicate you would like to be added to the Carleton Breakfast club email list.