Jan
10
Curious Economic Times. Making Sense of the Current Economy
Tue, January 10, 2023 • 6:00pm - 7:15pm (1h 15m) • virtual via Zoom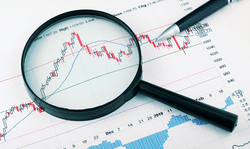 As we ring in the new year, please join us for an informative and thought-provoking discussion of important questions about the economy in the United States and abroad. Our distinguished panel of Carleton alumni with diverse economic expertise and backgrounds will help us unpack these unusual economic times.
Our discussion will include these topics:
What will be the biggest challenges facing the United States and the international economy in 2023 and beyond?
Faced with the world-wide pandemic in 2020-2021, should governments and central bank policymakers have done anything different to mitigate the inevitable economic fall-out from actions taken by governments, households, and firms in response to the serious health risks of COVID-19?
With high inflation, dramatic rises in interest rates, and projections of further increases in 2023, it is natural to compare the current economic situation with the late 1970s and early 1980s. Digging beneath the surface, what are the similarities and differences between then and now?
A large share of the workforce now works from home, at least part of each week. What serious impacts, if any, will this development have on our economy?
What consequences on international trade and global economic growth are expected in the coming years given the worldwide increase in nationalism, the current tensions with China, Brexit, and the ongoing war in Ukraine coupled with deteriorating relations between Russia and the West?
The panel will be moderated by Stephen Strand, Raymond Plank Professor of Incentive Economics, Emeritus with panelists Lisa Barrow '91, Bitsy Perlman '06, and Alex Wolman '88. There will also be time for your questions during the Q&A portion of the event.
Cost: None.
Register via Zoom.
Sponsored by The Twin Cities Business Alumni Club.
Questions? Contact Alumni Relations via email or 800-729-2586.
About the Panelists
Lisa Barrow '91 is a senior economist and economic advisor at the Federal Reserve Bank of Chicago and affiliated researcher at the University of Chicago Consortium on School Research. Barrow has also served as Senior Economist at the White House Council of Economic Advisers, a visiting assistant professor at the School of Industrial and Labor Relations at Cornell University, and a visiting lecturer at the Irving B. Harris School of Public Policy at the University of Chicago. Barrow received a B.A. in economics from Carleton and M.A. and PhD degrees in economics from Princeton University.
Bitsy Perlman '06 is an economist at the US Census Bureau whose research focuses on science and innovation. Perlman just finished a term working for the Chief Economist at the Department of Commerce, leading work on making the economic case for increased child care and focusing on supply chain concerns. After majoring in physics and economics at Carleton, they worked as a research assistant for the Federal Reserve Board during the financial crisis and received a PhD in economics from Boston University, where their dissertation focused on the nineteenth-century United States. Any views Bitsy expresses are their own and do not represent views of the US Census Bureau.
Alex Wolman '88 is an economist and vice president for monetary and macroeconomic research at the Federal Reserve Bank of Richmond. Wolman conducts research on monetary policy and macroeconomics, and helps to prepare the president of the Richmond Fed for Federal Open Market Committee meetings. After Carleton he followed in Scott Bierman's footsteps and got a PhD in economics at University of Virginia. He has worked at the Richmond Fed since 1996. More info, including links to some of his published work, can be found here. Any views Alex expresses are his own and do not represent views of the Richmond Fed or the Federal Reserve System.