Mar
24
"Northfield to Selma" Spring Break Dinner in Birmingham
Fri, March 24, 2023 • 5:00pm - 7:00pm (2h) • Rodney Scott's BBQ - Homewood 2701 18th St S, Suite 100 Homewood, AL 35209
Carls in Birmingham
invite you to a
"Northfield to Selma" Spring Break Dinner in Birmingham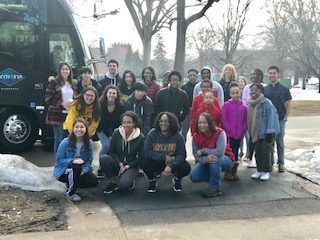 Date:
Friday, March 24, 2023
Time:
5:00 p.m.
Location:
Rodney Scott's BBQ - Homewood
2701 18th St S, Suite 100
Homewood, AL 35209
Join Vice President for Student Life and Dean of Students Carolyn Livingston and 20 Carleton students for dinner and conversation. They will be in town as part of a "Northfield to Selma" civil rights tour during Carleton's spring break, with stops in Cincinnati, Washington D.C., Atlanta, Birmingham, and Memphis. For more information about the trip, visit the website.
RSVPs are required by Tuesday, March 14.
Cost: Purchase your own food and beverages.
Questions? Email Alumni Relations or call 800-729-2586.