Sep
27
Carleton Arts and Design Alumni Gathering
Tue, September 27, 2022 • 6:00pm - 8:00pm (2h) • Home of David Diamond '80 and Karen Zukowski '80 205 E 22nd St Apt 5L New York, NY 10010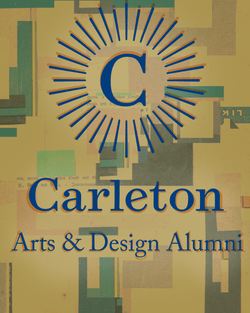 Event Date
UPDATE - Due to unforeseen circumstances, this event has to be cancelled for Sept. 27. We hope to reschedule in the near future. The Regional Carls calendar will be updated when a new date is determined.
Tuesday, September 27
6:00–8:00 p.m.
Location
Home of David Diamond '80 and Karen Zukowski '80
205 E 22nd St Apt 5L (between 2nd and 3rd Avenue)
New York, NY 10010
Carls in New York City, along with hosts David Diamond '80, Karen Zukowski '80, Geoff Leung '06, Alfred Yeung '12, and Jipei Zhang '06 invite you to a social event, with a tinge of networking among like-minded artsy types. Please bring a drink or snack to share.