Mar
2
Carleton College New York City Square Dance Outing
Thu, March 2, 2023 • 6:30pm - 9:00pm (2h 30m) • PS3-Charrette School 490 Hudson Street New York, NY 10014
Carls in New York City invite you to an
Open House and Square Dance Club Night

Thursday, March 2, 2023
6:30 p.m.
Interested in learning a new and fun activity?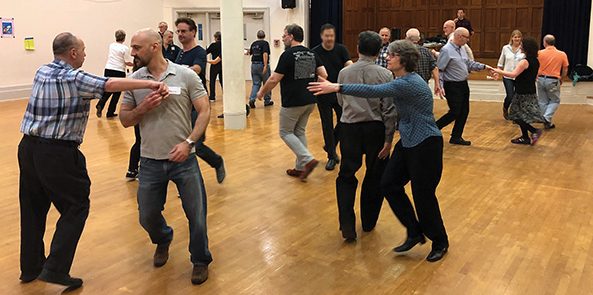 Join Cindy '78 and Jonathan Uejio '77 at next month's Open House & Club Night at Times Squares.
Learning to square dance is an excellent way to socialize while getting some exercise and learning a fun style of movement (and the perfect activity for curious and adventurous Carls!).
The first 45 minutes of the event are reserved for interested folks who want to learn how to square dance. The rest of the night is a club dance and people who know the level of calling (mainstream, plus, and advanced) can dance for $15. Newbies who come for the intro can stay and watch. Times Squares is NYC's only LGBTQ+ square dance club.
No experience or partner needed and everyone is welcome. Wear your Carleton gear!
Date:
Thursday, March 2 at 6:30 p.m.
Location:
PS3-Charrette School
490 Hudson Street
New York, NY 10014
Cost:
Admission is free.
Prior to attending:
Please review Times Squares' Health and Safety Protocols.
Questions?
Email Alumni Relations or call 800-729-2586.