Jan
27
Convocation with Scott Dikkers
Fri, January 27, 2023 • 10:50am - 11:50am (1h) • Skinner Memorial Chapel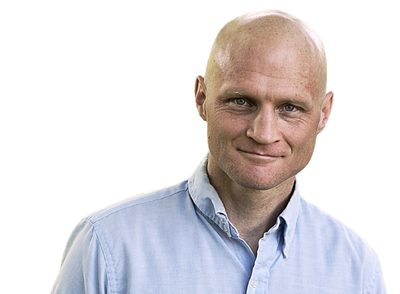 This event will not be recorded and live-streamed. Sorry about the inconvenience. 
With The Onion, Scott Dikkers created the original "fake news" platform and grew it into one of today's most recognized comedy brands. He shares his experiences in how being committed to a unique vision—and standing firm in the face of seemingly impossible challenges and threats—can translate into genuine differentiation and robust brand equity for any organization.
As co-founder and longest-serving editor-in-chief of The Onion, Scott has a deep appreciation of the improbable. It's a quality that not only describes how he created a celebrated comedy institution, but also of his escape from dire childhood circumstances.
A small, shy kid, Scott endured an upbringing marked by poverty, divorce, bullying, and even a suicide attempt at the age of eight. He found solace and inspiration from Mad, the groundbreaking satirical magazine, which fed his passion for comedy and later helped inspire him to create The Onion.
Scott has written multiple comedy books, including the bestselling How to Write Funny and Our Dumb Century, which sold over a million copies, debuting as a #1 New York Times and #1 Amazon bestseller, and Our Dumb World, which also debuted on the New York Times bestseller list.
In his latest book, Outrageous Marketing, and his many speaking engagements, Scott details how he staffed the company with quirky individuals who often had unstable family environments similar to his and shared his dark sense of humor. You'll laugh as you hear how the freedom and support he gave his writing team enabled The Onion to break through the noise in a media-saturated landscape, overcome doubters and legal obstacles, and prove time and again that being outrageous leads to the best possible version of your brand. Furthermore, you'll understand how some of the most basic principles embraced by Scott can help you transcend your organization's marketing limitations, get the best work out of your employees, and attract devoted lifelong customers.
from Convocations Events