Sep
29
Carleton Happy Hour in Missoula
Fri, September 29, 2023 • 6:30pm - 8:00pm (1h 30m) • Imagine Nation Brewing 1151 W Broadway St. Missoula, MT 59802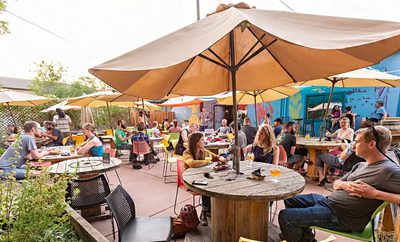 Event Date
Friday, September 29
6:30 p.m. to 8:00 p.m.
Location
Imagine Nation Brewing
1151 W Broadway St.
Missoula, MT 59802
Come join host Christopher Densmore '13 for a casual, low-key opportunity to catch up with fellow Carls in the area. Everyone is welcome!
Highlights of Imagine Nation Brewing Co include:
the country's first combination of microbrewery and educational center
live music five times a week
one of Missoula's only patios on the Clark Fork River
Cost: Purchase your own drinks.
No RSVP needed. Wear your Carleton gear!
Directions: Google Maps can be used for directions.
Questions? Contact Alumni Relations via email at alumni-office@carleton.edu or 800-729-2586.