Sep
7
Critical Thinking—for College Students, and Everyone Else
Thu, September 7, 2023 • 7:00pm - 9:00pm (2h) • Bus Boys and Poets Giovanni Reading Room 450 K St NW, Washington, DC 20001
Carls in Washington D.C.
invite you to
Critical Thinking—for College Students, and Everyone Else
with Carleton Professor of Religious Studies, Emeritus, Louis Newman
Thursday, September 7, 2023
Time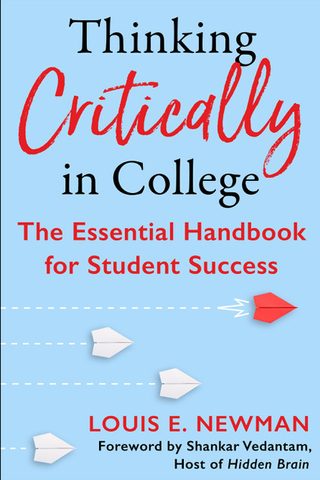 7:00 p.m.
Location
Bus Boys and Poets
Giovanni Reading Room
450 K St NW,
Washington, DC 20001
Cost
This event is free but purchase your own food and/or beverages. A limited number of books will be available for purchase.
Register by Monday, September 4.
Join fellow Carls in the DC area for a social event and book talk with Carleton Professor of Religious Studies, Emeritus, Louis Newman about his new book, Thinking Critically in College: The Essential Handbook for Student Success. The book encapsulates Newman's thirty-three years of experience teaching and advising Carls; in fact, the impetus for the book arose in a specific conversation with a Carleton student more than a decade ago.
Remember when you first started at Carleton? You probably quickly discovered that Carleton was not just an extension of high school, that your college courses were more academically challenging than you expected. Carleton professors expect you not just to absorb material, but to analyze and synthesize it, to consider multiple perspectives, to evaluate conflicting evidence, and then to apply what you've learned in new contexts.
If you found these things challenging, then you probably wish you had had Newman's book to guide you. Thinking Critically in College explains what critical thinking is and how to do it, including how to tackle common academic challenges, step-by-step, using assignments from a range of college courses.
"Thinking Critically in College is a needed resource. It is a must read for beginning college students . . . I can't think of anyone better positioned to write this book than Louis Newman." — Susan Singer, Laurence McKinley Gould Professor of the Natural Sciences, Emerita and current President of St. Olaf College.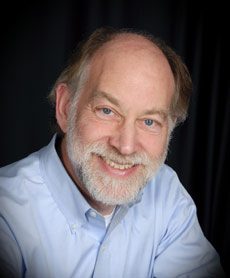 Louis Newman was a faculty member at Carleton from 1983 to 2016 and is now the John M. and Elizabeth W. Musser Professor of Religious Studies, Emeritus. From 2016 to 2022 he served as the Dean of Academic Advising and Associate Vice Provost for Undergraduate Education at Stanford University. During his tenure at Carleton he also served as the Humphrey Doermann Professor of Liberal Learning and the Director of the Perlman Center for Learning and Teaching and as Associate Dean of the College and Director of Advising. He was widely regarded by students and colleagues as a gifted teacher and trusted adviser and mentor. He currently works as a College Success Coach.
Questions?
Contact Alumni Relations via email or 800-729-2586.