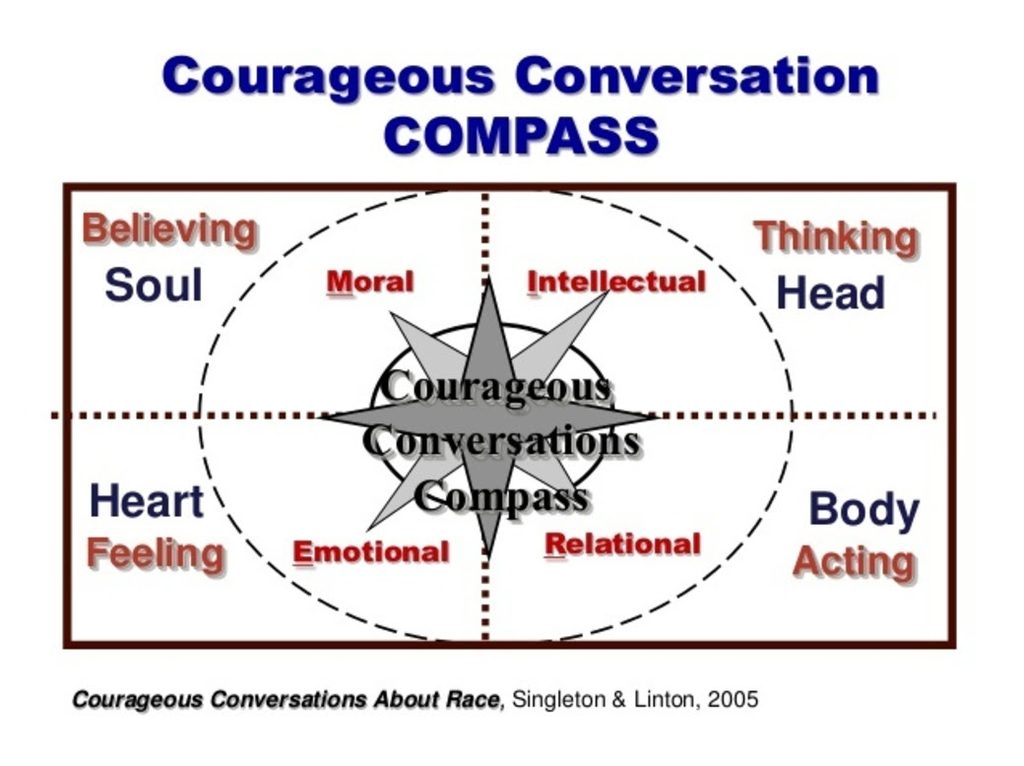 The Courageous Conversations program is intended to provide time and opportunity for self-reflection and community building among alumni. The Multicultural Alumni Network (MCAN) led the implementation of this series in the fall of 2020 and we look forward to continuing to utilize this framework for a structured dialogue about race and the opportunity as alumni to continue to learn and grow.
Inspired by Glen Singleton's landmark book, Courageous Conversations About Race: A Field Guide for Achieving Equity in Schools, Courageous conversations are "dialogues in which participants commit to engage each other with honesty, open-mindedness, and vulnerability;" to "listen deeply to better understand each other's perspective;" and to "sustain the conversation when it gets uncomfortable or diverted." (Singleton, 2015, pg. 26)
The Office of Alumni Relations will be offering quarterly Courageous Conversations beginning in fall 2021. Courageous Conversations is not a series of events but a stand-alone opportunity (you only sign-up for one event) to create space for alumni to engage in deeper conversations around the intersections of our experience at Carleton and issues around inclusivity, racism, and diversity. Courageous Conversations are typically scheduled on a weeknight over Zoom and last 60-90 minutes.
Here is what other alumni have shared about Courageous Conversations.
Super powerful to hear other peoples' stories both through the texts we read and from other participants.

– '90 alum
I was able to connect with new people, hear their stories, and they actually listened to my stories. I walked away with much more faith in the Carleton alumni community.

– '09 alum
I felt like my mind was opened to how others experienced Carleton, in particular. I think it gave us all permission to speak more openly with each other about race.

– '89 alum
I found the conversations very engaging and there were several comments I'll continue to think about.

– '06 alum
It was especially helpful to hear the perspectives of younger generation alumni whose experiences are very different from my own.

– '89 alum
It got me thinking a lot more about how race impacted me and my classmates during college 35 years ago. Had not really examined that period of my life through a race equity lens.

– '85 alum
---
Are you interested in learning more about Carleton's Courageous Conversations? Complete the form below and we will be in contact when the next event is scheduled.