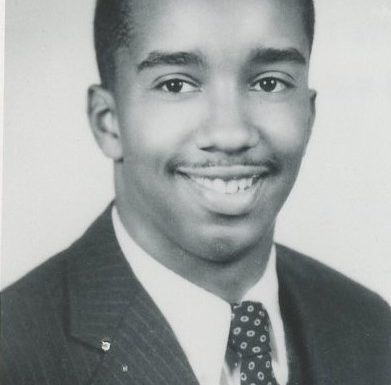 Class: 1972
Major: Urban Studies
Deceased: March 17, 2021
Deceased 3/17/2021
Bill Campbell, who was best known for his long run as host and producer of the weekly public affairs show "Chicagoing," died Wednesday Wednesday at a Symphony Care Network nursing home in Chicago after a long illness, according to his family. He was 70.
The longtime Evanston resident served as director of editorials and community services over a 32-year career at ABC-owned WLS-Channel 7.
Born on Chicago's South Side, Campbell was the son of a chemist father and visual artist mother. After graduating from John Marshall Harlan High School and Carleton College in Minnesota, he worked as a staff assistant to the administrative assistant to Chicago Mayor Richard J. Daley and director of communications for the Chicago Urban League.
He joined ABC 7 in 1978 and spent his first 10 years at the station writing and delivering on-air editorials — expressing the views of station management on critical issues of the day — which he taped on location.
After serving a nine-month William Benton Fellowship in Broadcast Journalism at the University of Chicago, he returned to ABC 7 in 1989 to find the station was no longer broadcasting editorials.
So general manager Joe Ahern offered him the opportunity to host a weekly talk show in "the spirit and philosophy of the editorials," Campbell said.
The result was "Chicagoing," a Sunday morning staple that aired for 21 years until Campbell retired in 2010. He won multiple Emmy Awards for "Chicagoing" and his editorials.
Campbell later focused on CampbellQuest Ltd., a Chicago-based consulting, coaching and communications firm launched in 1997.