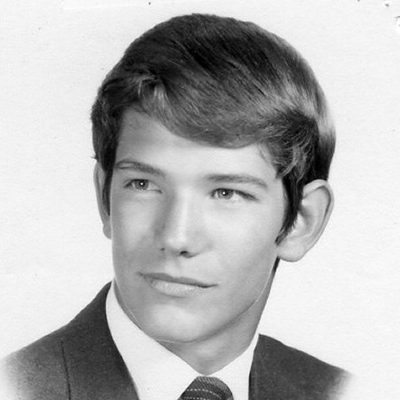 Class: 1973
Deceased: June 24, 2005
Deceased 06/24/2005
James Fred Rust passed peacefully on Friday, June 24, 2005, of colon cancer. He was 54 years old. He is survived by Joanne Moyer Rust, wife, St. Paul, MN; Richard H. and Laura E. Rust, parents, Falcon Heights, St. Paul, MN; Deanna M. Rust, sister, Lincoln, NE; Richard J. Rust, brother, Falcon Heights, St. Paul, MN; Mark A. Rust, brother, sister-in-law Joyce Rust, niece Nicole Rust of Hutchinson, MN, and nephew Nathan Rust, Minneapolis, MN; Robert Rust, brother, Willernie, MN; and many aunts, uncles and cousins in and around Bunker Hill, Illinois. He has also left behind so many friends and loved ones whose lives were bettered by knowing him, including Holly and Nathalie Raab, and Cathy Garahan.
Jim Graduated from Alexander Ramsey High School in 1969, became involved with theatre at Carleton College, spending the next decade as an actor and director, and founded the 'Open Door Summer Shakespeare Company' in Boston. But he had developed a special love of Greece ever since his fifth-grade teacher loaned him Edith Hamilton's 'Greek Mythology,' and planned to eventually become an archaeologist. In 1985, Jim received his BA in Anthropology at the University of Minnesota, followed by his Masters in Classical Archaeology at the State University of New York, Albany. He did additional graduate work at Boston University, was a Keck Fellow, and received a research fellowship at the University of Western Australia, Perth. During his graduate studies he contributed to archaeological research in Jordan, Egypt and Greece. Upon returning to the States, he wanted to share with others his passion for the Minoan Civilization of Bronze Age Greece, and began 'Beyond Travel,' taking a small group of people to Crete. Later this idea developed into 'Earth Odyssey for Youth,' a non-profit organization he created in the year 2000 dedicated to taking at-risk teens to see the wonders of the world, but the realities of making a living instead led him to begin a cultural resources management firm, '4G Consulting,' and his focus turned to North American archaeology.
Wherever and whatever Jim did, every moment of his too short life was always flavored by his deep love for his family, his wife and his home, his humor and enjoyment of the arts, and most especially for all things baseball.