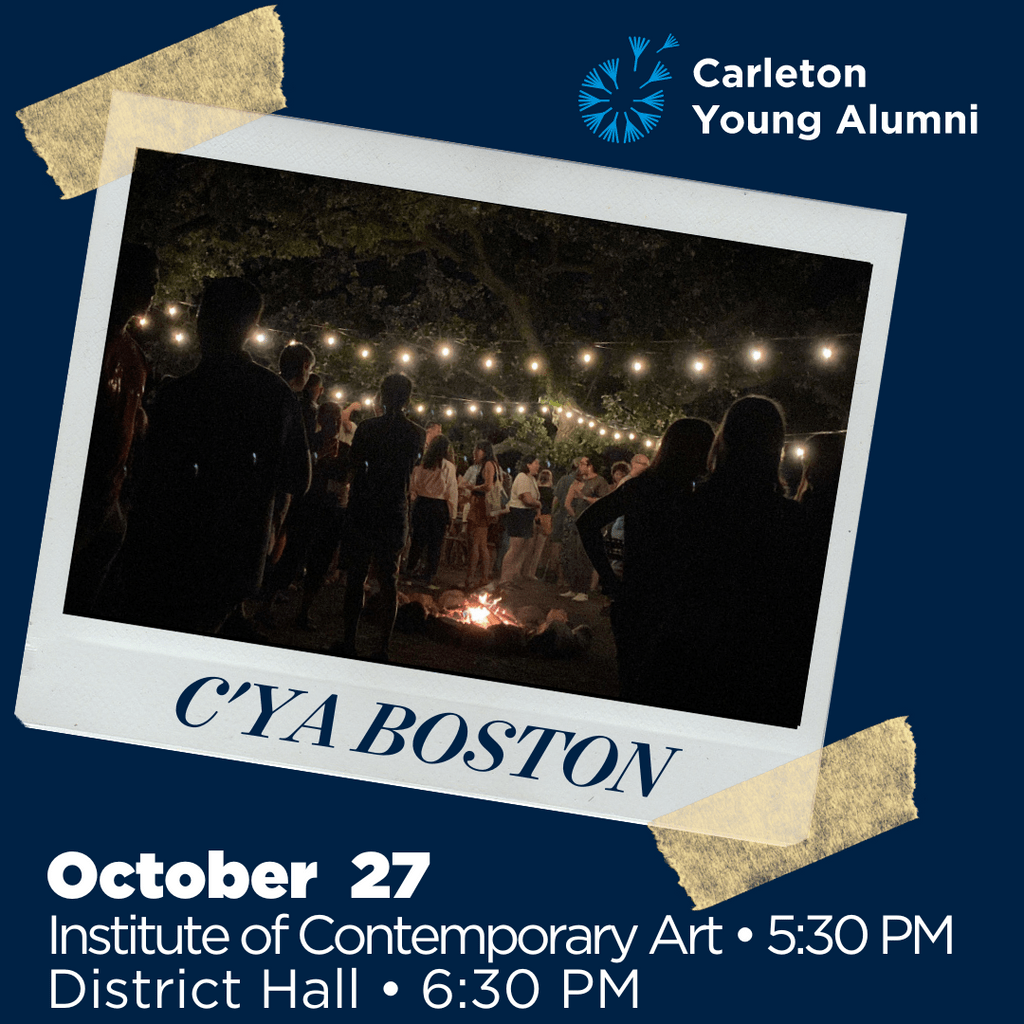 Thursday, October 27, 2022
Institute of Contemporary Art at 5:30pm EST
District Hall at 6:30pm EST
Hosted by the Carleton Young Alumni series
We're back and ready to re-connect with our Carleton Young Alumni community in Boston! Join fellow, local young alumni in the Classes of 2010-2022 on October 20th for some fun!
We heard that Thursday's the ICA has free entry tickets that can be reserved at 10am that day. Feel free to reserve your own ticket and go through the museum!
The main event will be held at District Hall at 6:30pm. Bring your favorite Carls and new friends for fun over some snacks and drinks. RSVP below so we know how many folx to expect.
Host the next gathering?
Want to host the next young alumni gathering in your area? Contact coreyjohnson@carleton.edu to learn more and get started.
Questions? Contact Carleton Young Alumni at youngalumni.group@carleton.edu or 507-222-4272.