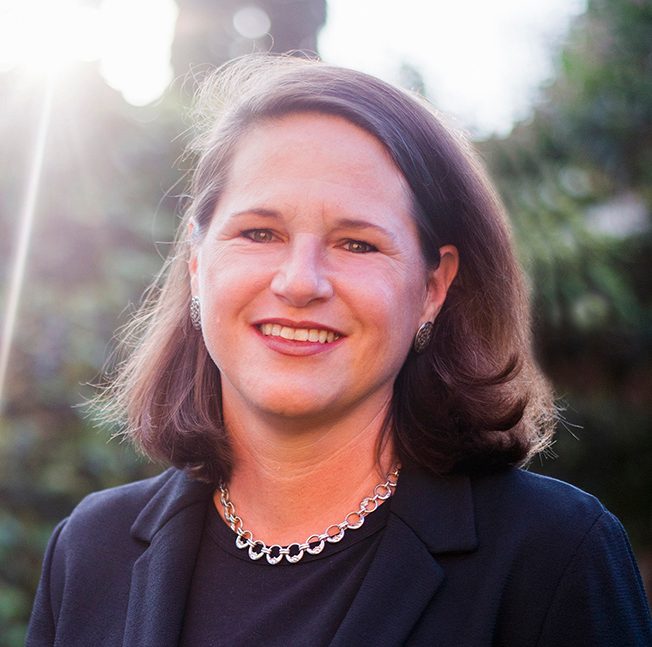 Kristin Ostby '98 has dedicated her career to improving the lives of children in Latin America and the United States. She became President and CEO of the Boys Hope Girls Hope (BHGH) Network in 2017.  In this role, she leads the vision, strategy, planning, and execution to achieve the mission of Boys Hope Girls Hope across 15 affiliates in the US and Latin America.
After graduating with a political science degree from Carleton, Ostby went on to obtain her MBA from the Stanford Graduate School of Business and serve as the Director of Global Ministries for the Glide Memorial Church and Foundation. During this time, she met her future husband, Benito, moved to Guatemala, and started a family.
 
Ostby joined Boys Hope Girls Hope in 2005 as the Director for Latin American Operations and became the Vice President of International in 2014. Under Ostby's leadership, Boys Hope Girls Hope of Guatemala (Esperanza Juvenil) grew from serving 29 youths to 170 in a certified school, and an affiliate in Mexico opened in 2008.  During Ostby's tenure as President & CEO, she has worked tirelessly to foster collaboration and cohesiveness across the Boys Hope Girls Hope Network in the spirit of One Team One Mission. As a passionate advocate for diversity, she has presided over dramatic increases in representation for women and BIPOC board and team members at the organization.
 
Ostby recently returned to the United States, settling in Palo Alto, California, and is leading a strategic initiative at Boys Hope Girls Hope to triple the number of students Boys Hope Girls Hope serves over the next decade.