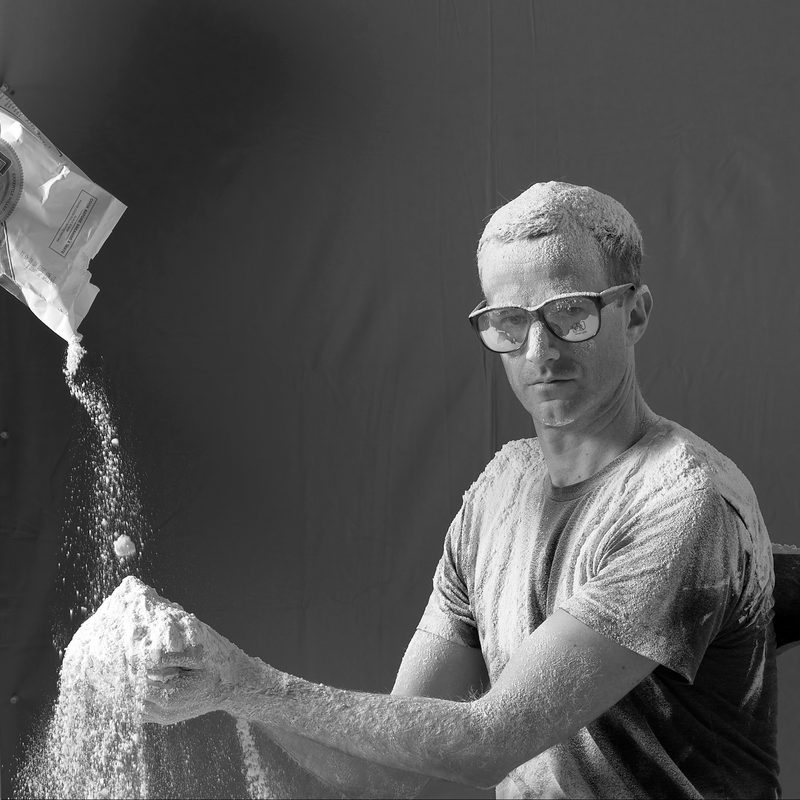 A highly acclaimed artist who has had solo exhibitions around the globe, Ethan Murrow '98 began as a studio art major at Carleton. Murrow is known for his technical mastery of large-scale, drawing-based art that tells a powerful narrative and evokes both the promise and folly of human endeavors. His work has covered topics ranging from the Wright brothers and an exploration of masculinity to the vanished old-growth forests of Cape Cod and the balance between humans and nature. He has also co-published two children's books and produced a film project, titled Dust.
Murrow's work has been displayed in the Institute for Contemporary Art in Boston; the Cahoon Museum of American Art in Cotuit, Massachusetts; and elsewhere, and has earned him accolades including the 2018 Berkshire Taconic Foundation Grant and the 2017 Stein Prize for National Emerging Artists. Three monographs have been published on his work, and multiple nominators dub him one of the most compelling contemporary artists of our time.
Since 2009 Murrow has been a professor at the School of the Museum of Fine Arts at Tufts University. He holds an MFA from the University of North Carolina and lives in Jamaica Plain, Massachusetts.