Alumni and friends who have been selected by the Alumni Association Awards Committee to receive Alumni Association Awards for distinguished achievement, exceptional service, and pursuing paths in the spirit of Carleton are recognized each year during Reunion Convocation. Varsity athletes of distinction who have been selected by the 'C' Club Board are inducted into the 'C' Club Hall of Fame during Reunion weekend as well.
William Pickett '62 • Distinguished Achievement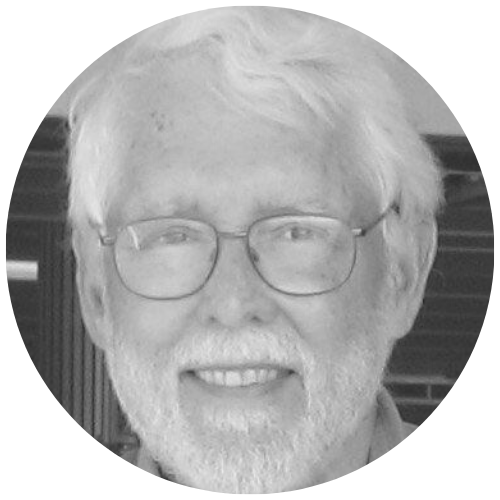 Bill Pickett graduated as a Carleton English major; after four years as an officer in the U.S. Navy, he earned a master's degree and a PhD in history from Indiana University. A member of the teaching faculty at Rose-Hulman Institute of Technology from 1972 to 2007, he also led local history projects and advised a lengthy campaign that made Rose-Hulman coeducational. He has been a visiting professor in Japan (as a Fulbright scholar), Korea, and Kyrgyzstan and is an accomplished writer. In 1990 he published a biography of U.S. Senator Homer E. Capehart and later launched a series of works about President Dwight D. Eisenhower, including a biography (1995), an authoritative account of his decision to run for president (2000), and a monograph on the origins of Eisenhower's strategy toward the Soviet Union (2004). He lives in White Bear Lake, Minnesota, with his wife, fellow Carl Janet Pickett '64, P '95.
Robert Aby '67 • Distinguished Achievement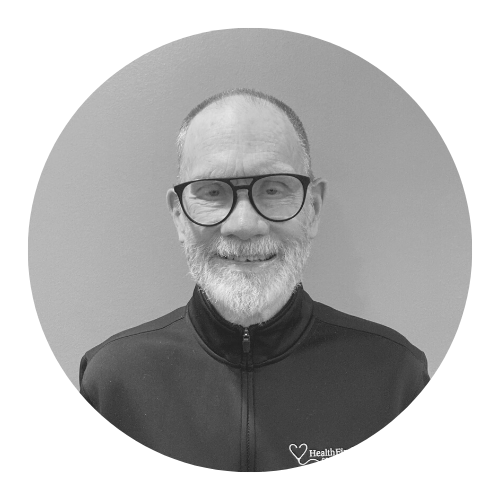 Not only did Bob Aby gain a degree in mathematics from Carleton, he also met his wife, Anne Aby '67, on a computer date night on campus. After graduation he attended medical school at the University of South Dakota and earned an MD from Tufts University School of Medicine. He did his internal medicine training at Grady Hospital and Emory University-affiliated hospitals in Atlanta. After two years in the U.S. Navy at Quantico, Virginia, he practiced for 33 years with the Worthington Medical Center, which became Worthington Specialty Clinics and eventually Avera Medical Group Worthington. In addition to running marathons, Aby volunteered for several summers at the Indian Health Services Hospital on the Rosebud Indian Reservation in South Dakota, volunteered regularly at the Uptown Community Clinic in Minneapolis for the underinsured, and now volunteers at HealthFinders Collaborative in Rice and Steele counties for the underinsured and uninsured. He lives in Northfield.
Chris Furlanetto '67 • Exceptional Service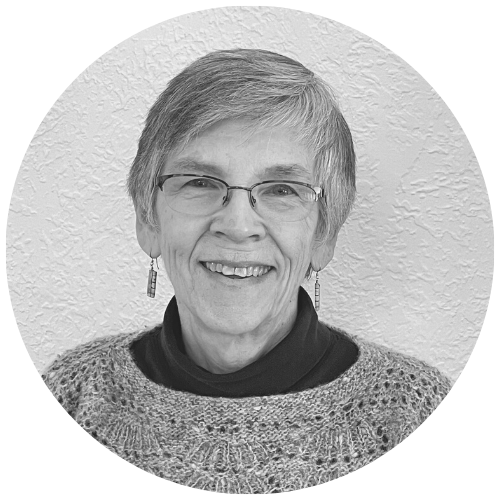 Chris Furlanetto began volunteering for Carleton with her 25th reunion committee and found co-chairing her 50th reunion especially rewarding because of the support from the enthusiastic and talented team. Reunion volunteer work led her to the Alumni Annual Fund, where she has been a long-time class agent. She also assists in the publication of the Class of '67 newsletter. The new and renewed connections with classmates and Carleton that Furlanetto has developed over 30-plus years have been meaningful to her, becoming even more significant over time.
A chemistry major at Carleton, Furlanetto holds an SM in biochemistry from the University of Chicago, where she met her husband, Richard, and an MBA in marketing from Temple University. After teaching for several years, she spent most of her professional life in marketing research and currently lives in Santa Fe, New Mexico. Her younger son Steven Furlanetto '98 continues the family Carleton tradition.
Burdett Loomis '67 • Distinguished Achievement (posthumous)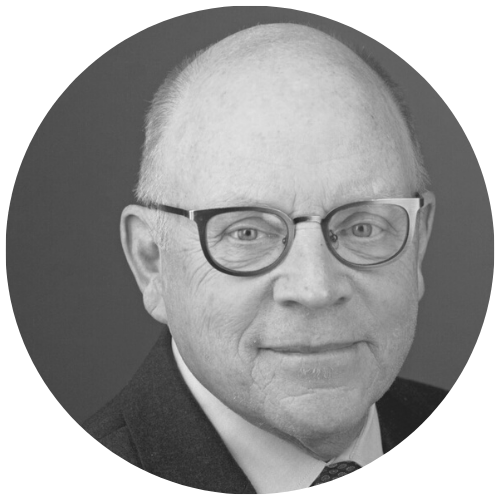 Known affectionately as Bird, Burdett Loomis graduated from Carleton as a government major and became a leading voice in state and national politics. He earned an MA and PhD in political science from the University of Wisconsin and began his teaching career at Knox College; he soon moved to the University of Kansas, where he spent more than 40 years. Throughout his tenure, he established one of the most influential Washington, D.C., internship programs in the Midwest and held several leadership positions, including director of the Robert J. Dole Institute for Public Service and director of administrative communication for the Office of Kansas Governor Kathleen Sebelius. In recognition of this impact, he was awarded the Kemper Foundation Teaching Award. Later, in 2014, he was awarded the Steeples Award for Distinguished Service to Kansas.
Loomis passed away in September 2021 while planning for his 55th reunion with the Class of 1967.
Ellen Deason '72 • Distinguished Achievement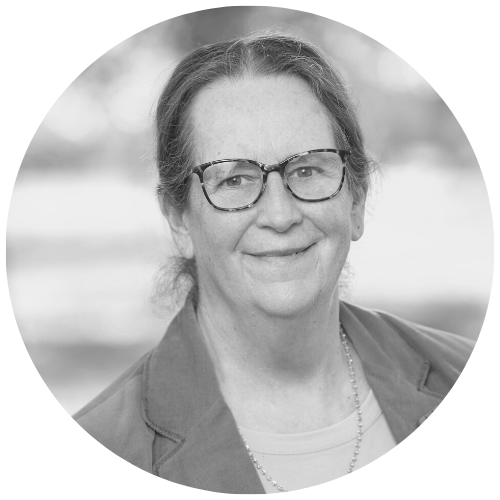 Ellen Deason has inspired enthusiasm among several decades of law students with her passion for teaching. After graduating from Carleton with a biology major, she earned a master's degree in oceanography from Oregon State University and researched interactions among plankton in Narragansett Bay, Rhode Island. Next came a JD from the Michigan Law School and service as a judicial clerk, including for Justice Harry Blackmun of the Supreme Court. After working in the Netherlands, Deason practiced law in Washington, D.C. She became a law professor in 1994 and landed at The Ohio State University in 2003, where she is currently a professor emerita. Her scholarship centers on the law of dispute resolution, especially the intersection of mediation with the justice system. Most recently she co-authored an examination of mediation through the lens of white supremacy. Her honors include an award for distinguished teaching; she credits Carleton for setting a high standard for teaching excellence. She lives in Columbus, Ohio.
Nancy Dixon '72 • Exceptional Service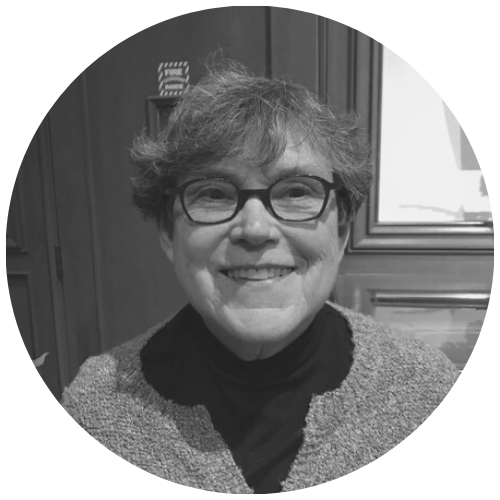 Impressed by the reorganization of the Alumni Annual Fund and inspired by its emphasis on need-based scholarships and faculty growth, Nancy Dixon agreed to become a class agent in 1992 after her 20th Reunion. In the years since, she has worked with Annual Fund staff and classmates in various roles including reunion gift committees. There was hard work, but also a lot of creativity and laughter, as they collaborated to increase both contributions and participation of the Class of 1972. As their 50th Reunion approached, her classmates wanted a Class Gift that addressed equity, diversity and inclusion at Carleton. Her leadership helped her class establish the Get Started Fund to help incoming students needing financial assistance in their early weeks at Carleton. She has also taken full advantage of the perks of being a class agent: visiting campus for volunteer weekends and enjoying connection with new and old friends from 1972 and other classes. A history major at Carleton, she also has a JD from the University of Colorado, and now lives in Kansas City, Missouri.
James Dunham '72 • Distinguished Achievement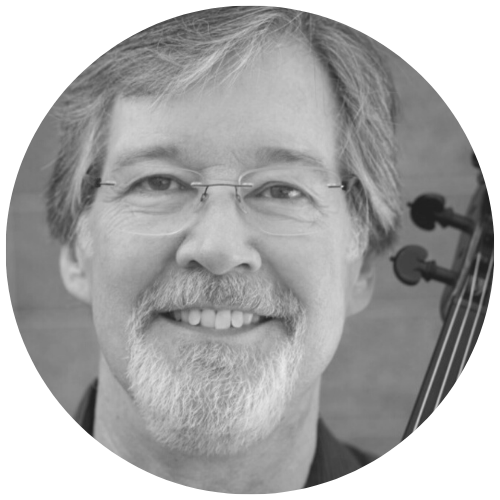 Violist James Dunham lives his life immersed in the field of classical music. Performer, teacher, and mentor to hundreds of viola students dozens of string quartets, and board member to multiple organizations, his legacy is in the success of these gifted and talented musicians and supporters who carry forward his passion for the arts. He has been a violist for the Sequoia String Quartet (which won him a Naumburg International Chamber Music Award in 1976) and the Cleveland Quartet (which won him a Grammy Award in 1996), and he has taught and coached musicians to success as solo, chamber music, and orchestral leaders, in addition to academic success as university professors of music. A participant in groups as diverse as Chamber Music America, the Houston Youth Symphony, and the Shepherd School's Musicians United for Social Equity (MUSE), he is an advocate for the future of classical music as we know it and beyond.
Anne Goudvis '72 • Distinguished Achievement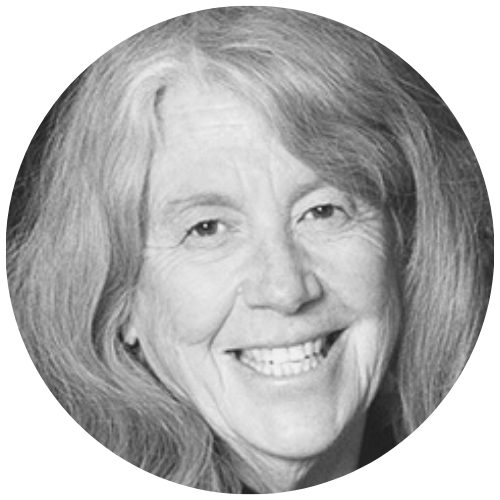 Carleton history major Anne Goudvis has spent most of the past 40-plus years in various K-8 classrooms, working alongside teachers and kids to implement progressive literacy practices. She began teaching on the south side of Chicago after finishing a master's-in-teaching program at the University of Chicago. She completed a PhD in curriculum and instruction at the University of Illinois in 1993. After moving to Boulder, Colorado, she became a staff developer in Denver-area classrooms and, with colleagues, began authoring professional books and resources for teachers. Over the years, her focus on teaching and writing about reading comprehension instruction has taken her to diverse schools and districts around the country. Goudvis continues to collaborate and write with an amazing group of educators. She and her husband, David Johnson, live in Boulder and have two adult children and three grandchildren.
Larnzell Martin '72 • Distinguished Achievement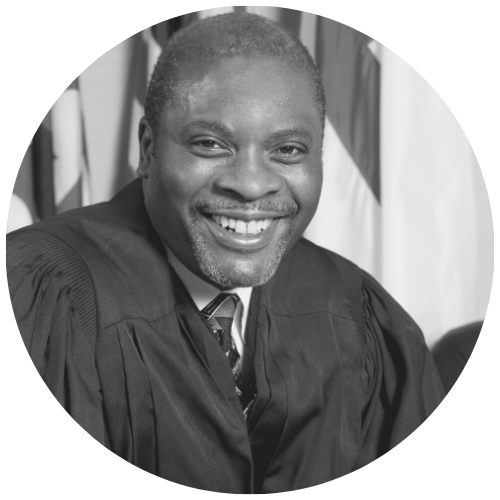 After graduating from Carleton as an anthropology major, Larnzell Martin earned his JD from Georgetown University and went on to spend almost three decades as a trial judge in Prince George County, Maryland. Highly respected for his leadership in the exploration of innovative practices for the child welfare system, Martin finds greatest fulfillment in considering cases that concern determining the best interest of children. Since 2003 a significant segment of his docket has been cases when the plan for a foster youth has become termination of parental rights and adoption, and from June 2010 until retirement, he served as the first lead judge of his court's Model Court Program, which has among its focuses better outcomes for older and transitioning youth. He continues to serve on the bench as a senior judge for the Maryland Judiciary with a special docket of cases composed of many of those youth in need of guidance and support. A former Carleton trustee, he lives in Bowie, Maryland.
John Ophaug '72 • Exceptional Service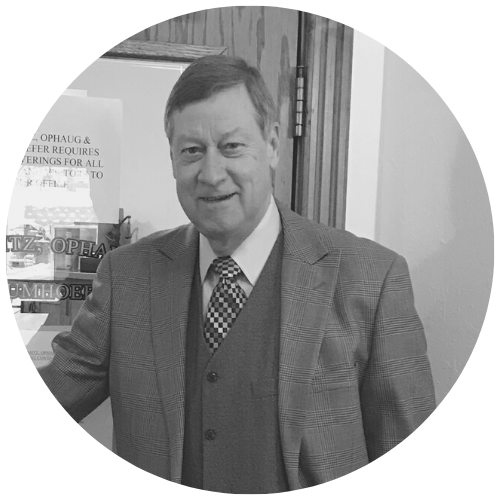 Athletics were a big part of sociology/anthropology major John Ophaug's life at Carleton. He was a co-captain of the basketball team, received the Matteson Award as the basketball MVP, ran track, and received the Warren Beson Award as the best senior athlete at graduation. In his senior year, he worked with athletic director Jack Thurnblad to lay the foundation for an alumni hall of fame, dubbed the 'C-Club.' After law school at the University of Minnesota, he joined the 'C-Club' Board and stayed for 40 years—serving as president for eight. As a lawyer, Ophaug represented Carleton as legal counsel in a variety of matters, chiefly real estate, for 35 years, spanning the tenure of five presidents. Ophaug also served a stint on the Alumni Board and various reunion committees. He and his wife, Patsy Ophaug, who live in Northfield, have enjoyed the privilege of hosting reunion dinners and parties for the Class of '72 at their house.
Daniel Peterson '72 • Distinguished Achievement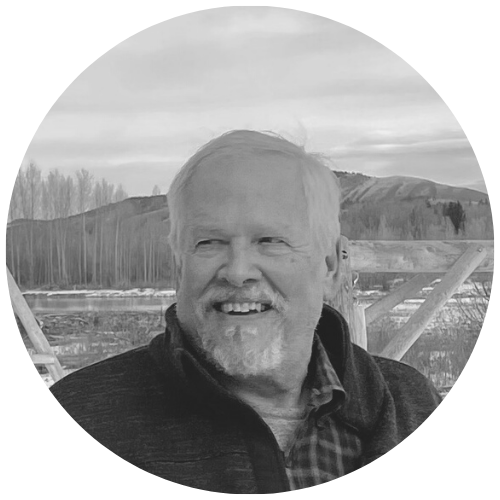 Following his graduation from Carleton, biology major Dan Peterson attended the University of Rochester School of Medicine in Rochester, New York. He began his career as the only doctor working in a rural Idaho clinic that served 5,000+ migrant workers. Later, he established a medical practice in a small Nevada town, where he found himself in uncharted territory as an apparent epidemic swept the small community and produced unusually high numbers of patients with chronic symptoms and disabilities. This was the beginning of Peterson's work in bringing national attention to Myalgic Encephalomyelitis/Chronic Fatigue Syndrome (ME/CFS). Since then he has lectured internationally and served as an adjunct professor at Bond University in Queensland, Australia. In recognition of his work, Peterson has received numerous awards including a Congressional Certificate of Recognition and the Nelson Gantz Outstanding Clinician Award from the International Association for Chronic Fatigue Syndrome. He and his wife, fellow Carl Mary Peterson '72, live in Incline Village, Nevada.
Jane Pinsky '72 • Distinguished Achievement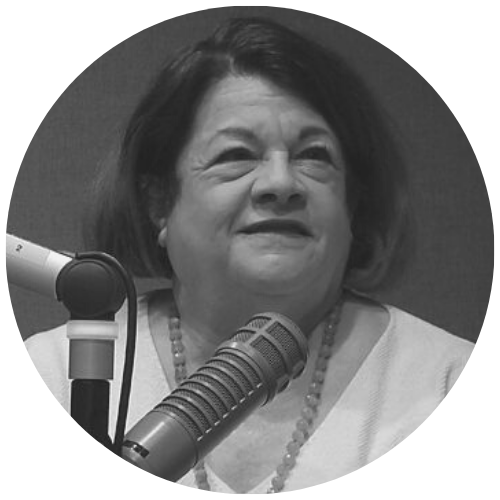 Known for her dedication to democracy, Carleton history major Jane Pinsky has spent her career working toward a more just society. Through leadership in organizations such as the National Women's Employment Project, the American Nurses Association, and more, she has improved civil rights, women's rights, children's health, and more; her many achievements include lobbying for passage of the Family and Medical Leave Act in 1993. After moving to North Carolina, Pinsky helped form Carolina Jews for Justice to oppose policies limiting the rights, particularly voting rights, of marginalized people. She has been called the unsung hero of North Carolina's suit against the state's legislature that created redistricting maps based on race and partisanship. She has also worked with Historically Black Colleges and Universities on voter mobilization efforts. Pinsky is currently the director of the North Carolina Coalition for Lobbying & Government Reform and lives in Raleigh with her husband, fellow Carl Richard Adelman '71.
Mary Savina '72 • Distinguished Achievement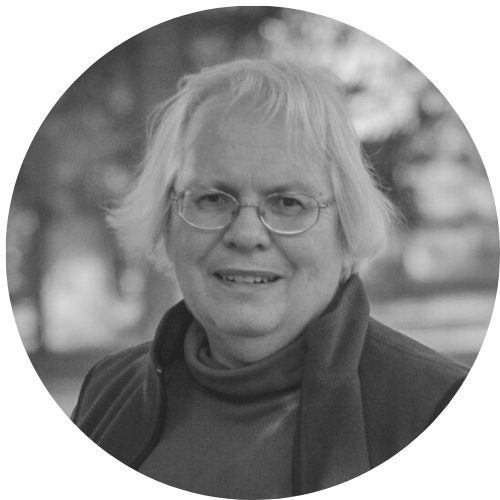 Mary Savina is the Charles L. Denison Professor of Geology, emerita, at Carleton, her alma mater where she had doubled-majored in history and geology. Her specialties—geo archaeology, landscape history, and environmental geology—combine these two interests nicely. An educator noted for having a powerful impact on hundreds of geologists, Savina received the 2013 Undergraduate Research Mentor award from the Geosciences Division of the Council on Undergraduate Research and the 1995 Outstanding Educator award from the Association of Women Geoscientists. In 2022 she was named a Fellow of the American Association for the Advancement of Science (AAAS). In addition to her teaching and fieldwork in Northfield and the upper Midwest, she has been actively involved with the Science Education Resource Center (SERC) in several capacities, including helping educators integrate quantitative skills into geoscience curricula. Savina has taken Carleton students (and, in some cases, alumni) to Greece, Tasmania, New Zealand, Iceland, Alaska, Antarctica, and the Mojave and Sonoran deserts of the American Southwest.
Helen Siu '72 • Distinguished Achievement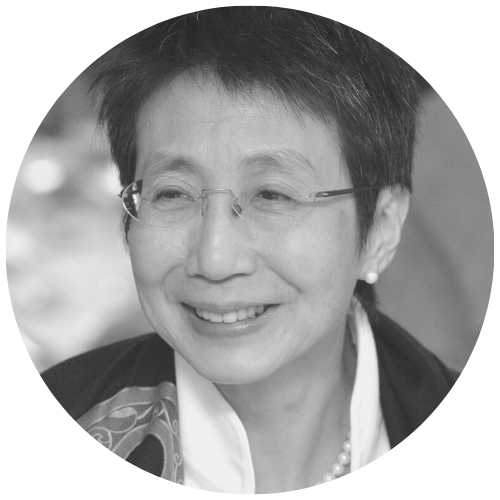 After majoring in sociology/anthropology at Carleton, Helen Siu went on to earn her PhD from Stanford and became a professor of anthropology at Yale. A pioneer of sustained fieldwork in southern China, she has studied diverse subjects from China's late imperial agrarian change to contemporary global reach, inter-Asia connections, socialist era transformations, and Hong Kong—where she grew up and absorbed its multiculturalism. A global academic citizen, Siu founded the Hong Kong Institute for the Humanities and Social Sciences—a distinctly Asian platform for innovative interdisciplinary scholarship. In 2020 she executive produced Denise Ho: Becoming the Song, a documentary chronicling the life of the eponymous singer-songwriter, letting the fast-disappearing Hong Kong experience endure on the big screen in festivals and classrooms worldwide. Siu credits her liberal arts education at Carleton for her political awakening, her lifelong love for learning, her boundless curiosity, humanist empathy, and her unapologetic refusal to kowtow to hard boundaries. She lives in Hamden, Connecticut.
Charles Crutchfield '82 • Distinguished Achievement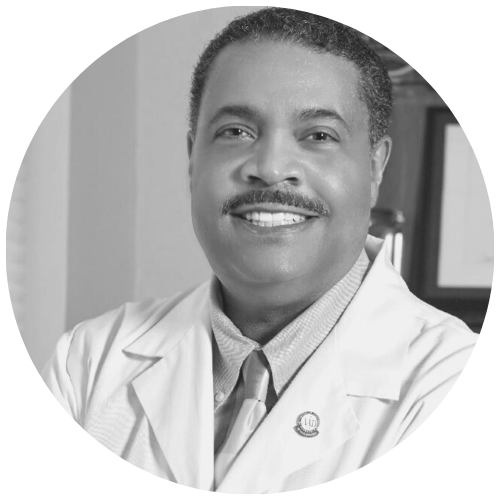 Charles Crutchfield was a Carleton biology major, resident assistant, college senator, and, memorably, KRLX DJ. After Carleton he received an MD in molecular biology/molecular genomics from the Mayo Clinic Graduate School of Medicine. Over the course of his career, he has lectured nationally, co-authored a textbook of dermatology, and written a children's book on sun protection. In addition to hundreds of scientific and medical articles, he has been the health editor of the Minnesota Spokesman-Recorder, Minnesota's oldest African American newspaper, and editor of Minnesota's Black Community Project. Colleagues have recognized him as one of the leading dermatologists in America and a national expert in treating skin of color. In addition to being a clinical professor of dermatology at the University of Minnesota Medical School, he has a private practice in Eagan with 65,000 patients. Crutchfield has also been a visiting Benedict Distinguished Visiting Professor of Biology at Carleton, teaching "Cutaneous Biology for the Premedical Student." He lives in St. Paul.
Dorothy Grice '82 • Distinguished Achievement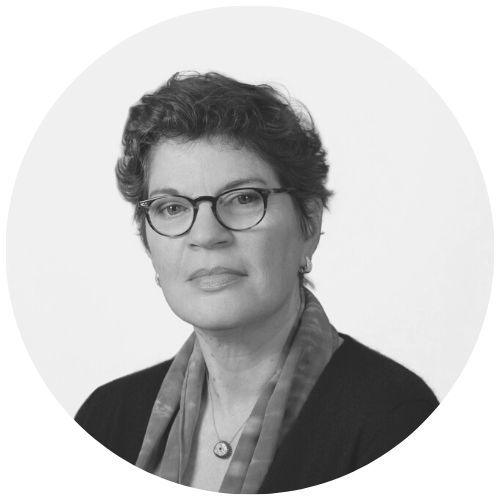 As a board-certified child and adolescent psychiatrist, Carleton biology major Dorothy Grice has focused her career on optimizing interventions for pediatric psychiatric disorders through her focus on clinical care, education and training, and research. She is recognized as a master clinician with expertise in diagnosing and treating obsessive-compulsive disorder, Tourette syndrome and related tic disorders, and autism. Through her research, she is also an international leader in understanding the biological basis of these conditions. Her discoveries in the genetics of these disorders have led her to study rare genetic syndromes with high risk for psychiatric and neurological sequelae. A psychiatrist at Mount Sinai in New York, she leads educational programs for residents and fellows that allow them to gain exposure and expertise in these disorders, and she has championed access, independent of patient and family resources, to expert psychiatric care for these disorders. She has also been elected a distinguished fellow of the American Academy of Child and Adolescent Psychiatry.
Julie Heimbach '92 • Distinguished Achievement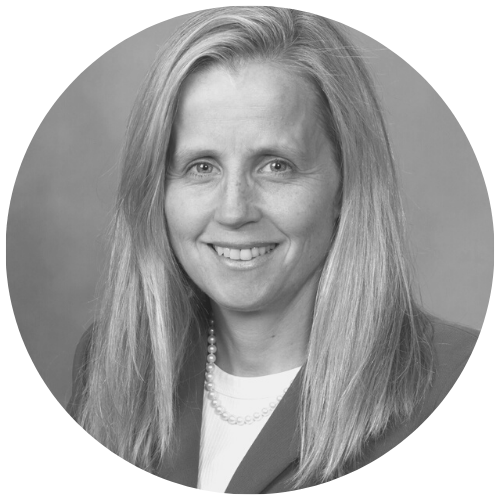 A biology major from Carleton who earned an MD from the University of Minnesota, Julie Heimbach is widely recognized as a gifted surgeon who has made major contributions to the field of liver transplantation. She is a professor of surgery and the director of the Transplant Center at Mayo Clinic in Rochester, Minnesota. She has contributed to the development of novel protocols which provide access to life-saving liver transplantation for patients who were previously considered ineligible, including neoadjuvant chemo-radiotherapy followed by liver transplant for selected patients with hilar cholangiocarcinoma and combining liver transplant with sleeve gastrectomy for patients with obesity-related liver disease. Her most significant contribution to the field of transplantation, however, has been in organ allocation policy development through her years of service with the Organ Procurement and Transplant Network, a branch of the federal government tasked with oversight of transplantation. She has also served on the Governing board of the American Association for Study of Liver Disease and has recently completed her term of service for the Board of Governors for the American Society of Transplant Surgeons.
Bonnie Melville '92 • Exceptional Service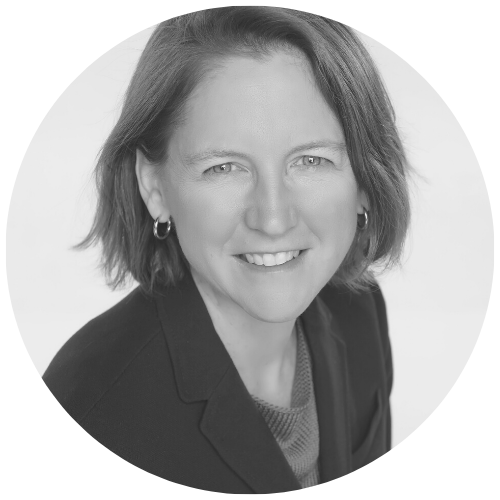 Carleton economics major Bonnie Melville has served on gift committees for each of her class reunions, helping the Class of '92 win multiple records. In 2009 she chaired the first Career Center Alumni Board, which partnered with staff to establish new programs, including externships, which have evolved into a flagship part of the Carleton experience. In her 30 years of volunteering, she has served as a trustee, AAF Board Member, externship host, Women in Business panelist, Twin Cities Breakfast speaker, Alumni Admissions Representative, and active member of the Carleton Ultimate community. In leadership roles, Melville optimizes fellow alumni's time, talent, and treasure through strong organization and best practices to maximize impact for students. She helps alumni help the college get ever closer to the ideal that students of any identity and financial circumstance can access a Carleton education. Melville and her husband, fellow Carl Daniel TerLouw '93, live in Bloomington, Minnesota.
Amanda Jamieson '97 • Distinguished Achievement
Amanda Jamieson is an associate professor of molecular microbiology and immunology and the director of graduate studies on pathobiology at Brown University. After graduating from Carleton with a biology major and earning a PhD in immunology from Berkeley, for the past 15 years she has focused her research on understanding the immune response to complex respiratory infections. She was the first person to suggest that targeting the host response could help to resolve complex respiratory infections and wrote a paper in 2016 suggesting this is something that should be pursued so the world would be prepared for emerging corona viruses. This idea is now gaining traction as part of treatment strategies for COVID-19. This work led to numerous awards, including the DARPA Young Faculty Award and one from the Society for Leukocyte Biology. Jamieson lives in Providence, Rhode Island, with her daughter, Sophia, and husband, fellow Carl Christopher de Graffenried '98.
David McGee '97 • Distinguished Achievement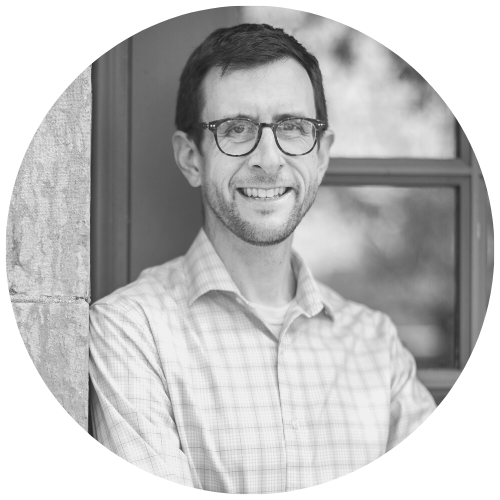 David McGee is an educator and scientist at MIT. He directs the Terrascope learning community, which engages undergraduates in learner-centered exploration of sustainability and environmental justice challenges. His research group, the McGee Lab for Paleoclimate and Geochronology, reconstructs past climate changes using natural archives such as stalagmites and deep-sea sediments, with a focus on understanding how and why rainfall patterns have varied over the earth's history. In his role as the Department of Earth, Atmospheric, and Planetary Sciences's first associate department head for diversity, equity and inclusion, he has facilitated efforts to build more supportive research and learning environments. Prior to his present work, he taught secondary school science for six years in Pittsburgh and New Orleans and spent a year teaching university English in Cambodia. The former Carleton geology major now lives in Somerville, Massachusetts, with his wife, Rachel Wildman, their children Simon and Kate, and a hound dog named Cliff.
Aparna Ramaswamy '97 • Distinguished Achievement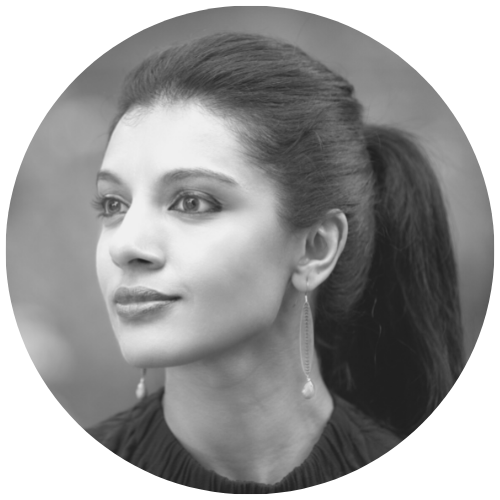 Through her practice in the South Indian dance form of Bharatanatyam, Aparna Ramaswamy is at the forefront of an industry-wide shift in the commissioning and presentation of culturally rooted contemporary dance in the United States. Her award-winning solo and large-scale theatrical pieces engage the dynamic tension at the intersection of tradition and innovation, and ancestral wisdom and creative freedom, and are a potent tool through which to speak to the contemporary human experience. She is currently co-artistic director, choreographer, and principal dancer of Ragamala Dance Company with her choreographic partner (and mother) Ranee Ramaswamy. She works closely with her sister, Ashwini Ramaswamy '02, who is Ragamala's choreographic associate. Their newest work, "Fires of Varanasi," premiered in September 2021 to inaugurate the John F. Kennedy Center's 50th anniversary season. Ramaswamy was an international relations and political economy major at Carleton and is married to fellow Carl Timothy Nelson '96. They live in Minneapolis with their 12-year old twin sons, Nikhil and Kieran.
Adam Soule '97 • Distinguished Achievement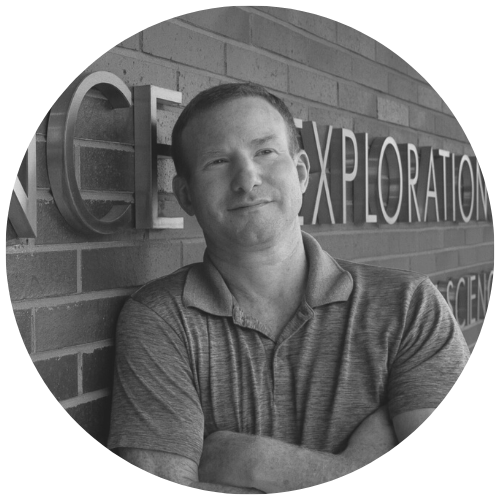 Carleton geology major Adam Soule has spent hundreds of hours in the deepest parts of the ocean in order to understand the planet's most active volcanoes. He has been a part of discoveries of new species, hydrothermal vents, chemosynthetic ecosystems, and volcanic eruptions that had previously remained hidden beneath the waves. Soule has served as the chief scientist for deep submergence at the Woods Hole Oceanographic Institute, helping the research community achieve its scientific objectives through the development and use of deep submergence vehicles. He currently leads the NOAA Ocean Exploration Cooperative Institute that aims to advance ocean exploration through the development and application of novel technology and the training of future ocean scientists. In 2022 he will lead a group testing the upgraded Alvin submersible that will now be capable of bringing humans to depths of 6,500 meters (more than 4 miles). He and his wife, fellow Carl Melissa Kido Soule '96, live in East Falmouth, Massachusetts.
Laura Veirs '97 • Distinguished Achievement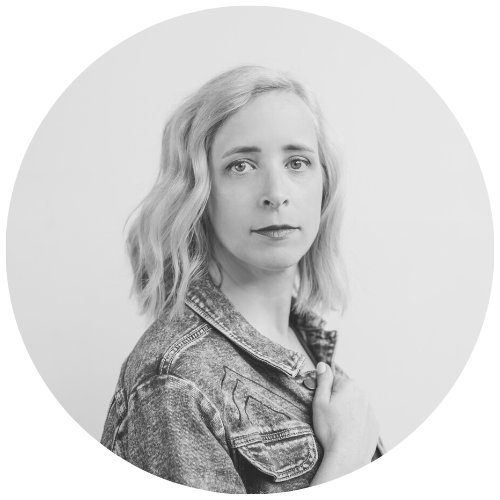 Since graduating from Carleton, Laura Veirs's most significant professional accomplishment has been a consistent artistic output. As a folk/alternative country singer and songwriter, she has recorded 13 albums, including work with The Decemberists, k.d. lang, and Neko Case. She's also hosted a podcast, published a picture book, and begun working on large canvas abstract paintings. Veirs credits the friends and teachers she met at Carleton—along with her parents—for giving her the confidence to take life by the horns and make art from a place of curiosity, wonder, and collaboration with her community. She says her background as a geology major has served her well: She loves blending science, nature, and poetry into music and art. She is also proud to be continuing in her passion for creation as a single mom of two rascally boys ages 9 and 12. She lives in Portland.
Micah Evans '02 • Exceptional Service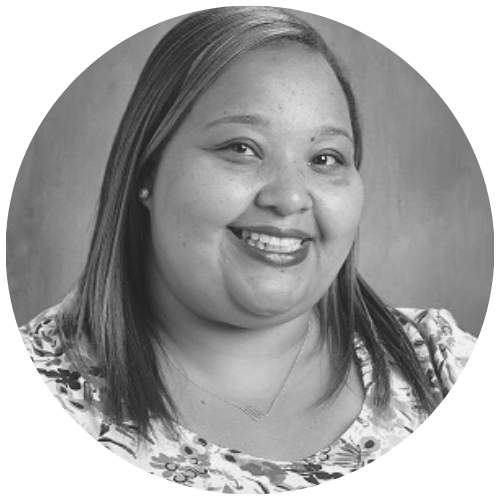 Engagement with Carleton has been vitally important to former biology major Micah Evans. As an undergraduate, she was keenly aware of the issues facing students of color and now has a strong drive to lessen those issues for current and future Carls. This has led to significant service as a board member, vice chair, and chair of Carleton's Multicultural Alumni Network (MCAN), where her priorities have been supporting students and amplifying issues of inequity on campus. She has been an active alum as a class agent and member of her fifth and tenth reunion committees, roles that naturally grew out of her time as a student worker in the Alumni Annual Fund office. In addition, she has served as an Alumni Admissions Representative, focusing on making Carleton more visible for minority and first-generation students, and is president-elect of the Alumni Council. Evans works as a high school dean of students in Round Lake, Illinois, and lives in Wisconsin.
Ezra Levin '07 & Leah Greenberg '08 • In the Spirit of Carleton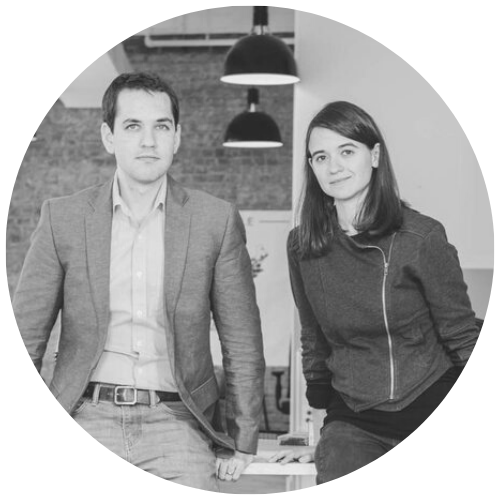 In 2016 Carleton political science majors Ezra Levin and Leah Greenberg—both with master's degrees in public policy, from Princeton University and Tufts University, respectively—founded Indivisible, organizing local leaders in every state with the goal of safeguarding American democracy from a rising tide of domestic authoritarianism. Together they've been featured as one of Time magazine's 100 Most Influential People, included in GQ's 50 Most Powerful People in Trump's Washington, and ranked #2 on the Politico 50 list of top thinkers, doers, and visionaries transforming American politics. They have appeared as commentators on and been interviewed by MSNBC, CNN, NPR, Pod Save America, the New York Times, the Washington Post, Politico, Time, The New Yorker, The Nation, Slate, and Rolling Stone. They wrote the national bestselling book, We Are Indivisible: A Blueprint for Democracy After Trump, published by Simon & Schuster. Married to each other, they live in Austin, Texas.
Charles Mandile '07 • In the Spirit of Carleton
Charles Mandile is the executive director of HealthFinders Collaborative, a nonprofit community health center in Northfield that provides a comprehensive primary access point to health services for marginalized families of southeastern Minnesota. After starting HealthFinders as a free clinic in the basement of a church, Mandile has grown the organization to a diverse staff of 25 who reach more than 5,000 individuals and families each year and partner with payors, government entities, and health systems statewide.
A biology major at Carleton, Mandile is passionate about engaging communities in their own health and rethinking primary care to be more responsive to local needs. Mandile has studied public health systems around the world, lived in Mexico and Chile, and is fluent in Spanish. He received his master's degree in public health from the University of Minnesota. He has served on the Northfield Hospital Board of Directors, with a tenure as chair, as well as other statewide work groups and coalitions.
Ariana Abadian-Heifetz '12 • In the Spirit of Carleton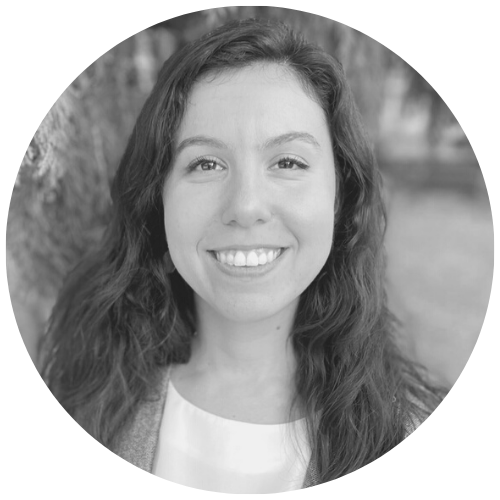 Carleton political science/international relations major Ariana Abadian-Heifetz is an educational thought leader on social-emotional learning, driven by the question of how to break cycles of violence at personal and collective levels. As the head of SEL for a school in India, her work with students, teachers, and parents inspired cultural shifts around freedom of emotional expression, child bodily autonomy, privilege, and social justice. Notably, she designed a novel approach to SEL called The Human Framework for a community of more than 3,000 students and more than 250 teachers and co-authored an innovative curriculum to foster anti-oppressive identity development, which explores themes of religious diversity and interfaith dialogue, gender and discrimination, and caste and human rights. Abadian-Heifetz has also authored an acclaimed graphic novel, Spreading Your Wings, to inspire body-positive mindset shifts around menstruation and gender norms. She now lives in Cambridge, Massachusetts.
Ankita Verma '17 • In the Spirit of Carleton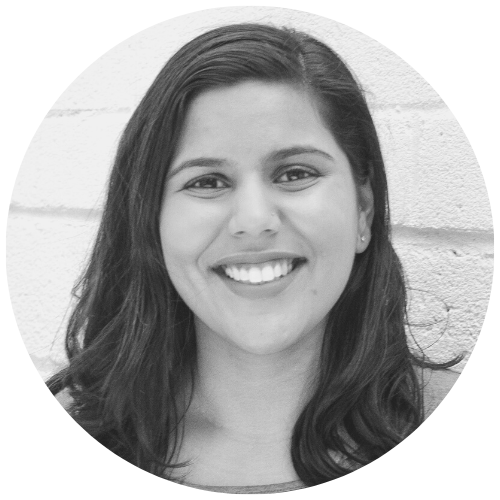 In the true spirit of the liberal arts, Carleton sociology/anthropology major Ankita Verma's greatest civic contributions lie beyond her profession. Through her podcast Verma centers the experiences and expertise of community members, pushing back against the media and policy sectors' histories of privatized change making. To address needs that emerged in the aftermath of the police murder of George Floyd, Verma engaged her networks in crowdfunding, barnraisers, and petitions on social media, raising more than $20,000 in just a few months for housing organizations, essential supplies, sanctuary support, and direct distribution. Recently her work as a writer, petitioner, and protestor in her hometown brought attention to the fault lines in the school district, culminating in a petition delivered to the school board and containing a direct call to action to improve racial justice education.
Rodney Oto P '09, Exceptional Service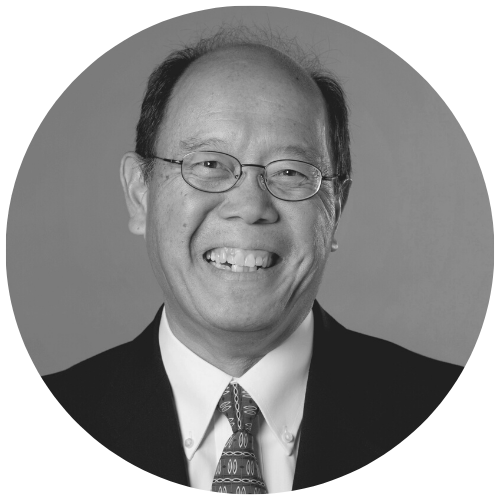 Over his 20+ year career at Carleton, Rod Oto was an enduring advocate for making Carleton—and college overall—affordable. Oto came to Carleton with an EdM from Harvard University and an already-robust career in admissions and financial aid. As the associate dean of admissions at Carleton, Rod championed need-based financial aid policies and participated in the start-up of programs such as QuestBridge, Posse, and the Carleton Liberal Arts Experience (CLAE) to broaden Carleton's socioeconomic diversity and enrollment of low- and middle-income students. In serving on various committees for the College Board, the Consortium on Financing Higher Education, and the National Association of Student Financial Aid Administrators, he often voiced concerns about enrollment tactics and reminded his colleagues to stay fair and focused on students. Throughout his tenure at Carleton, the college distributed more than $634 million in scholarships. Rod continues to live in Northfield; his son, Ryan, is a member of the Class of 2009.