Alumni and friends who have been selected by the Alumni Association Awards Committee to receive Alumni Association Awards for distinguished achievement, exceptional service, and pursuing paths in the spirit of Carleton are recognized each year during Reunion Convocation. Varsity athletes of distinction who have been selected by the 'C' Club Board are inducted into the 'C' Club Hall of Fame during Reunion weekend as well.
Carol Guggenheim Thomas-Johnson '60 • Distinguished Achievement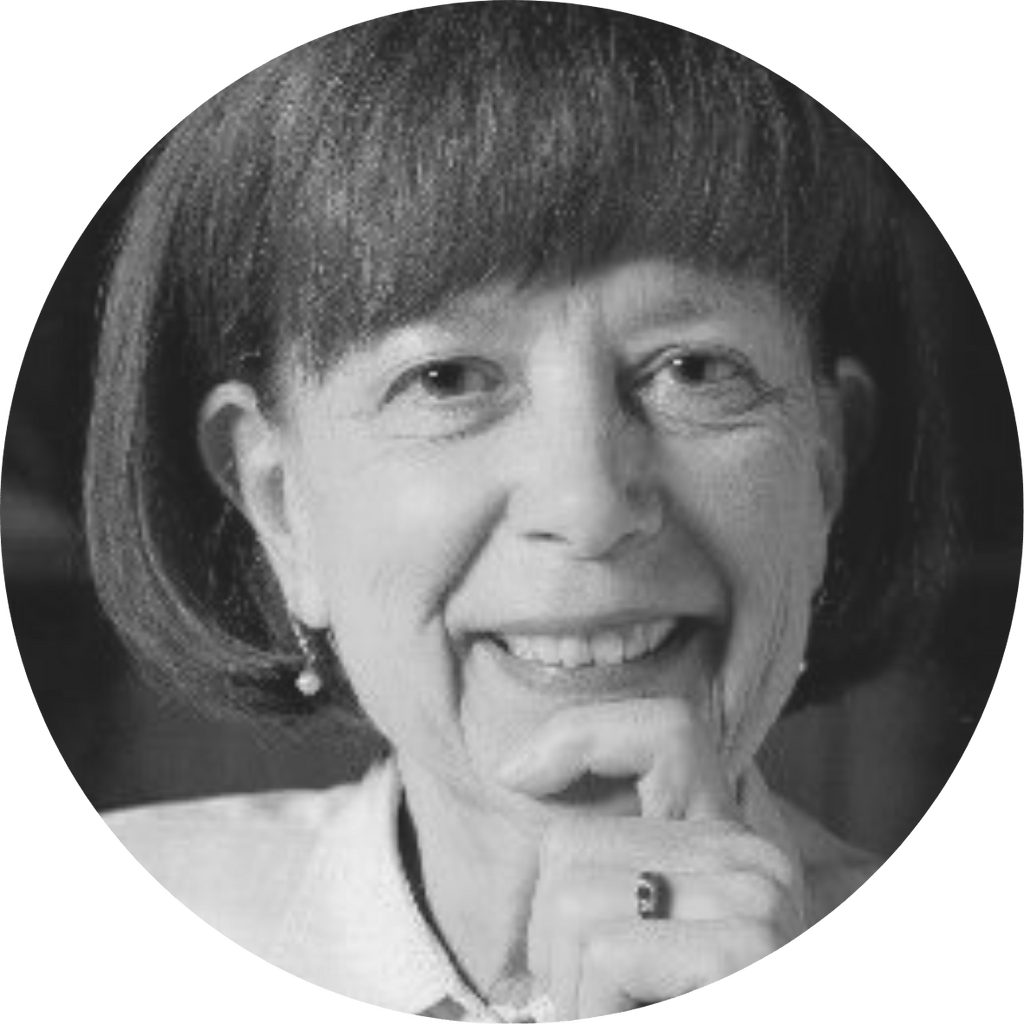 With a 52-year career at the University of Washington, Carol Guggenheim Thomas-Johnson '60 has achieved great distinction as one of the leading Greek historians in the United States.
She is the author or co-author of 18 books, including Decoding Ancient History and Alexander the Great in His World, hailed as examples of rare scholarship that engages general readers without abandoning academic rigor and insightfulness. She has also produced a steady stream of scholarly articles on both ends of the history of ancient Greece, both pre-classical and Hellenistic, applying the skills of a historian with archaeological evidence in an original way to reorient the way history is viewed.
Thomas-Johnson is also noted for her contributions to the professional field as a founding member of the Association of Ancient Historians, where she served two terms as president. Here she was responsible for placing the organization on a sound financial foundation with the ability to offer travel awards to graduate students and junior faculty members to encourage more interaction among Hellenistic scholars.
She also served on committees for the Association of American Historians and the American Philological Association. At the University of Washington, she was the first female full professor in her department, eventually becoming chair and building interdisciplinary bridges with the European Studies program.
In 2009 she was honored with the Vidalakis Family Endowed Professorship, and after retiring in 2014, she continued to serve on PhD dissertation committees.
She lives in Seattle.
Gilbert Rozman '65 • Distinguished Achievement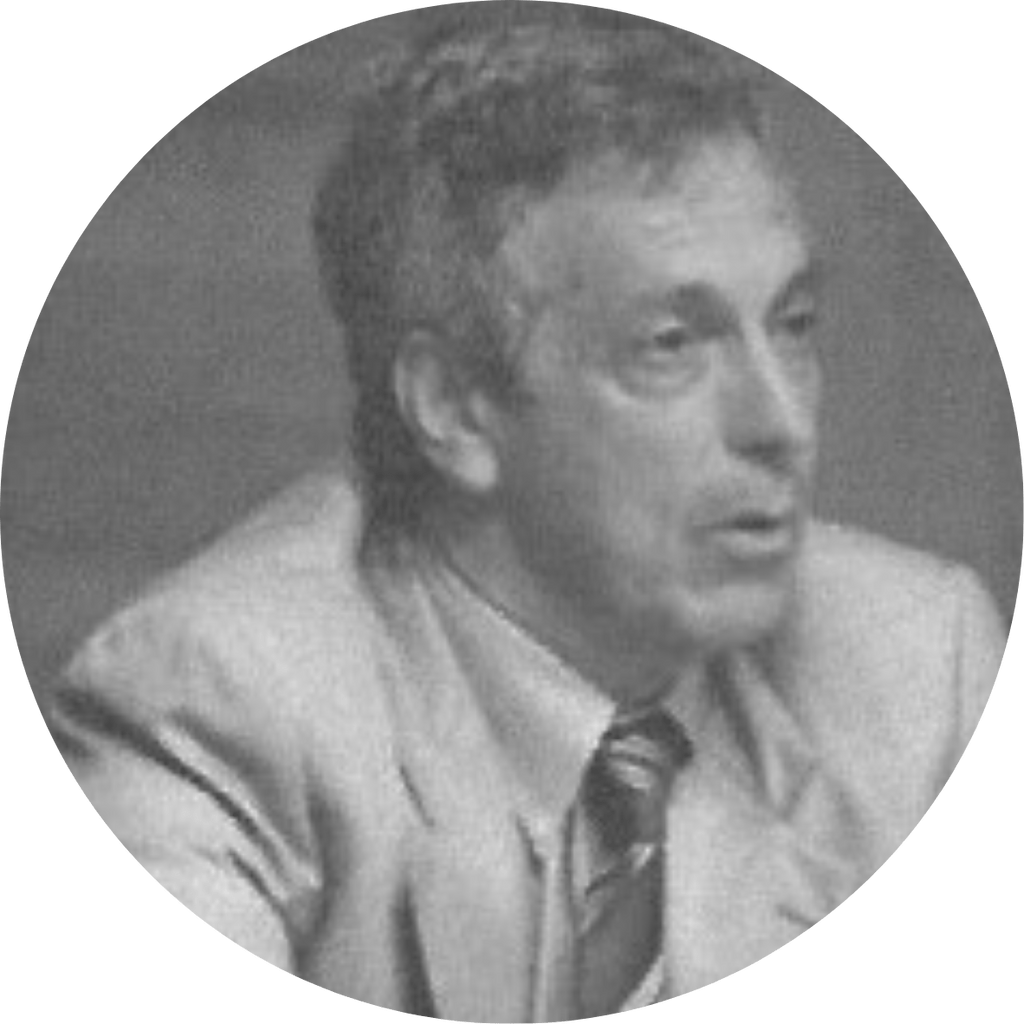 Gilbert Rozman '65 is a leading scholar of national identity, regionalism, and bilateral relations in Northeast Asia, whose research continues to inform U.S. policymaking in the Indo-Pacific. Proficient in Russian, Chinese, and Japanese (as well as English) with some Korean, he has dedicated his career to reshaping study and assessment of Northeast Asia, from Sino-Soviet relations to Japanese-South Korean tensions over history to strategies for dealing with North Korea.
His work combines the study of sociology, history, and politics and examines issues such as development prerequisites in the 1970s and the rise of China in the 2010s, and consistently bridges the gap between deep academic research and policy. While teaching at Princeton from 1970 through 2013 and since, Rozman published 40 books and more than 300 scholarly articles examining the inner workings of five of today's most powerful nations. In recent years, he is one of a few to advance a framework for analysis of the rise of Asia in great power and civilizational terms.
He has been honored with grants from the National Science Foundation, the Guggenheim Foundation, the U.S. Institute of Peace, the Woodrow Wilson International Center, and more. Currently living in Bethesda, Maryland, Rozman is the editor of The Asan Forum, a leading foreign policy journal based in Seoul.
He earned a PhD in sociology from Princeton and majored in Chinese and Russian studies at Carleton; his son, Noah Rozman '01, is also a Carl.
John Vankat '65 • Distinguished Achievement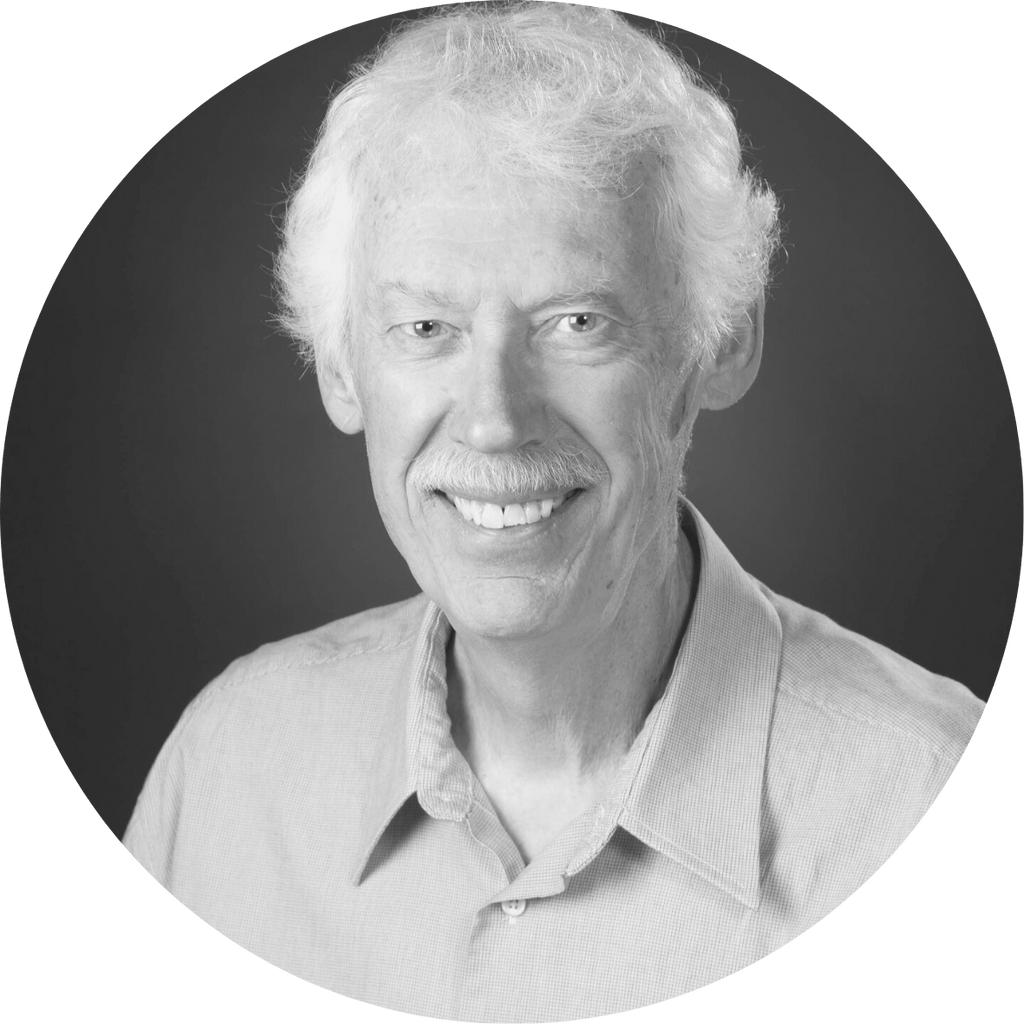 Research by Carleton biology major John Vankat '65 has impacted forest management policies in many countries.
On route to earning his PhD in botany at the University of California-Davis in the late 1960s, Vankat studied the effects of fire suppression on ecosystems in the 13,000-foot elevation range of Sequoia National Park. His research was vital in evolving forest management from suppressing all fires to using prescribed and naturally occurring fires as tools for returning ecosystems to historical conditions not only in Sequoia National Park but also in other national parks, national forests, and preserves in the United States and other countries.
Vankat was also important in developing the field of vegetation science as part of a small group of scientists that created the Vegetation Science Section of the Ecological Society of America, as well as the North American Section of the International Association for Vegetation Science for which he headed a key international event.
From 1970 to 2001, Vankat mentored many undergraduate and graduate students at Miami University, was especially impactful on researching the ecological impacts of invasive plant species, and spoke at universities in multiple countries. He then moved to Arizona, where he was critically important in revising Grand Canyon National Park's Fire Management Plan to be ecologically sound and effective and in uniquely documenting historical changes in the Park's forests and woodlands.
In 2013 he published the comprehensive book Vegetation Dynamics on the Mountains and Plateaus of the American Southwest, bringing the number of his scholarly works to almost 100.
He lives in Flagstaff, Arizona and continues ecological research.
Don Barry '70 • Distinguished Achievement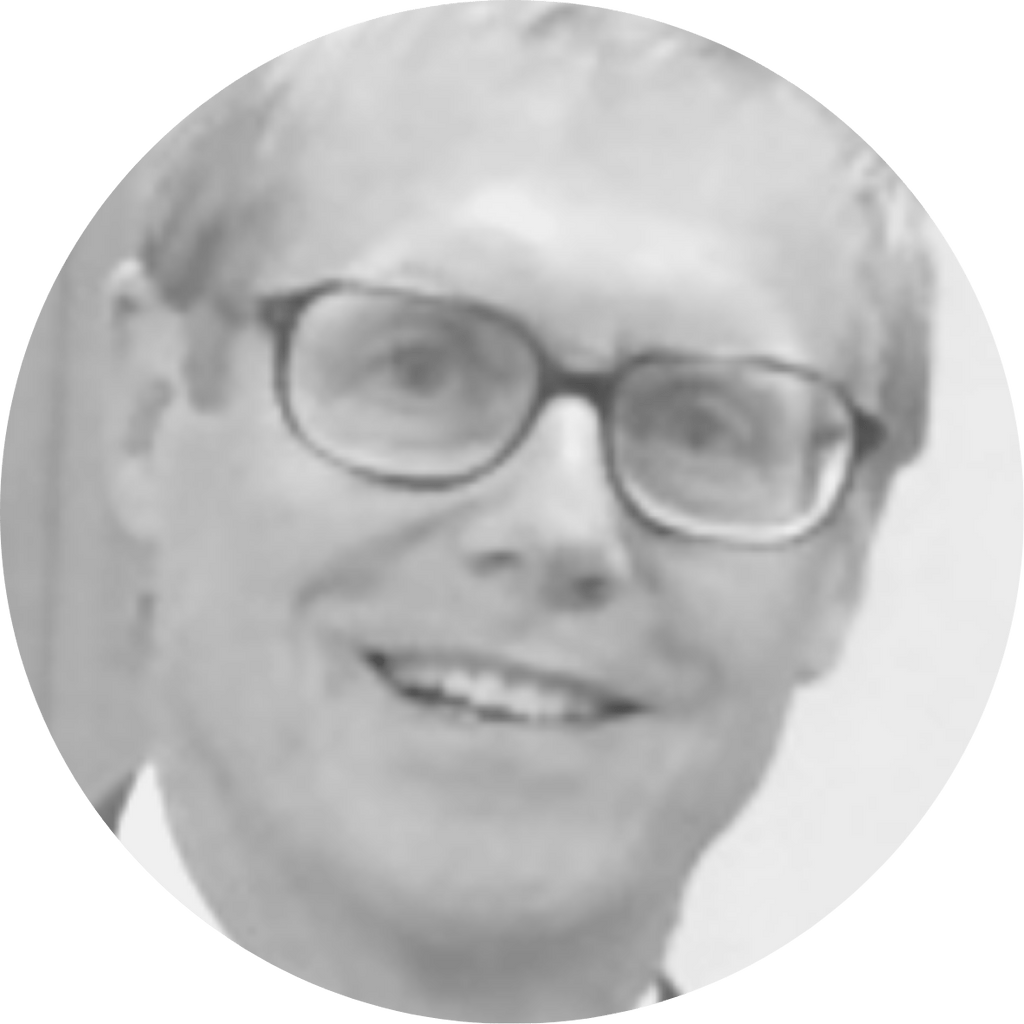 After majoring in philosophy at Carleton and earning a Masters of Divinity degree from Yale Divinity School, Donald Barry '70, embarked on a nearly 50-year career teaching high school mathematics.
He started in Tarsus, Turkey, where he created the country's first math league and found himself writing all the problems. This became the story of his life.
Returning to the US in 1980, he taught at Phillips Academy in Massachusetts for 34 years and continued writing math contest problems in earnest. One nominator notes it is possible Don has written more math contest problems for more contests than anyone else. Such problems are not textbook problems—they require a lot of exploration, play, and creativity.
From 1995 through 2008, he was the head author for the American Regions Math League, known as the World Series of math contests.
He also wrote the end-of-the-year contests for both Massachusetts and New England, wrote and edited for the Massachusetts Math Olympiad, the Southeast Asian Math League, the ACT college entrance exam, and worked for an outreach program designed to support inner-city math teachers.
In 2013 he created some of the calculus problems for Khan Academy's BC calculus course, a course used worldwide.
Currently, he is the chair of the American Regions Math League's off-site division for international teams as well as an author of problems for two state contests, one regional contest, and for the national Math Madness Internet competitions for high school, middle school, and elementary school students. He has also taught several History of Math courses at Northfield's Senior Center.
Don and his wife, Roxanne Scott Barry '70, live in Northfield, 4 blocks from their first date.
Don Camp '70 • Distinguished Achievement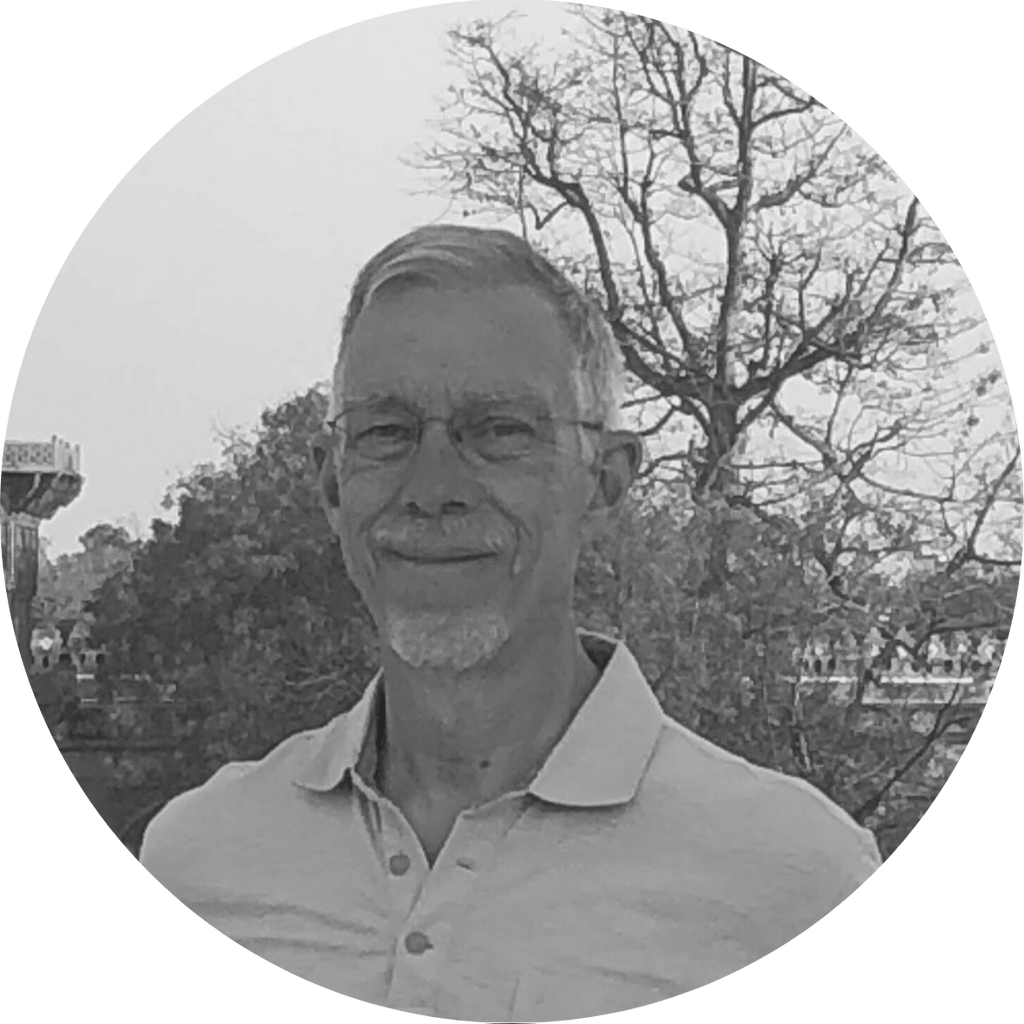 An internationally-recognized expert on China and South Asia, Donald Camp '70 helped steer the United States through multiple foreign relations crises over the past 35 years.
As Deputy Assistant Secretary of State for South Asia from 2001 through 2006, he played a key role in avoiding war and achieving peace between India and Pakistan, encouraged a return of democracy in Nepal, and worked on reconciliation in Sri Lanka after a violent civil war. Staying abreast of affairs in eight countries, Camp advised the White House on policy and humanitarian assistance, and provided expertise on how to work with the nations of South Asia.
As Director for South Asia on the National Security Council staff from 1999 through 2001, Camp planned and accompanied President Bill Clinton on his path-breaking visit to South Asia, setting the stage for a new partnership with India and restoring relations with Pakistan, allowing the United States to rely on Pakistan's cooperation following 9/11. Camp also served as senior director on the National Security Council for President Barack Obama in 2009, where he managed a reset of Afghanistan policy and furthered relations with India.
Throughout his tenure in the Foreign Service, Camp has been a distinguished advocate for U.S. strategic interests as well as for peace and stability, while working to mentor young officers. As one nominator writes, "his contributions to U.S. diplomacy are beyond measure."
Camp majored in mathematics at Carleton and lives in Falls Church, Virginia.
Elizabeth Davenport McKune '70 • Distinguished Achievement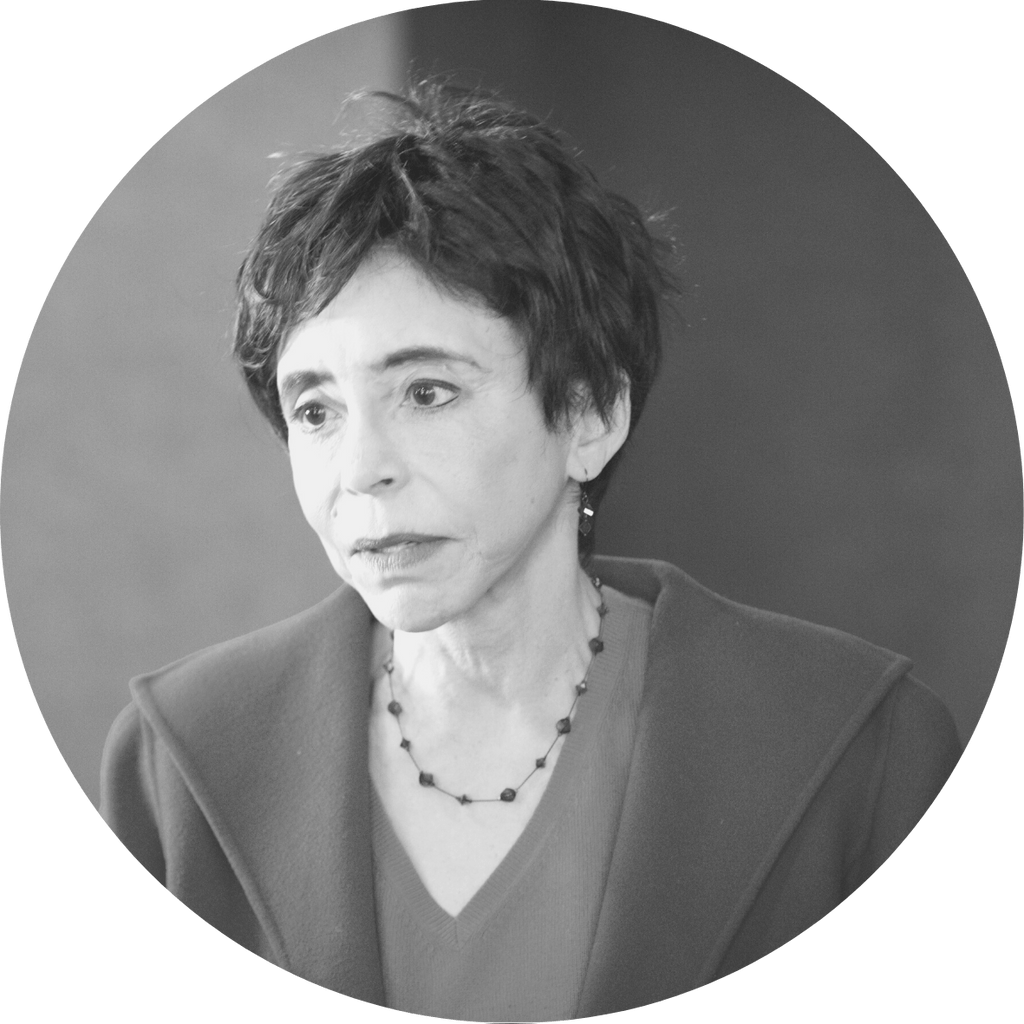 Throughout her 33-year career in the United States Foreign Service, Elizabeth Davenport McKune broke several barriers for women and minorities.
She was the first female African-American ambassador in the Middle East and the first female ambassador from any country to the State of Qatar, where she served from 1998 through 2001; this appointment represented a historic breakthrough.
A year after her arrival in Doha, the Peoples Republic of China sent a female ambassador. McKune was also the first woman to serve as deputy executive secretary in the U.S. State Department, where she worked from 1989 through 1991.
She joined the U.S. Foreign Service at a historic time, becoming one of the first married women pursuing a career in foreign service, and served as a mentor to younger women and minorities—one nominator notes that McKune's "leadership and reputation for excellence inspired and encouraged women to pursue assignments in Middle Eastern countries."
McKune was the first female African-American to graduate from the National War College with distinction and has received the Department of Defense's Joint Civilian Defense Award as well as Meritorious and Superior Honor Awards from the Department of State.
After retiring from foreign service, McKune became executive director of the Sultan Qaboos Cultural Center in Washington D.C., (2007-2011) which promotes understanding between the United States and Oman.
A history major at Carleton, she also holds an MA from Johns Hopkins School of Advanced International Studies in International Affairs.
She and her husband Ken live in McLean, Virginia.
Randolph M. Nesse '70 • Distinguished Achievement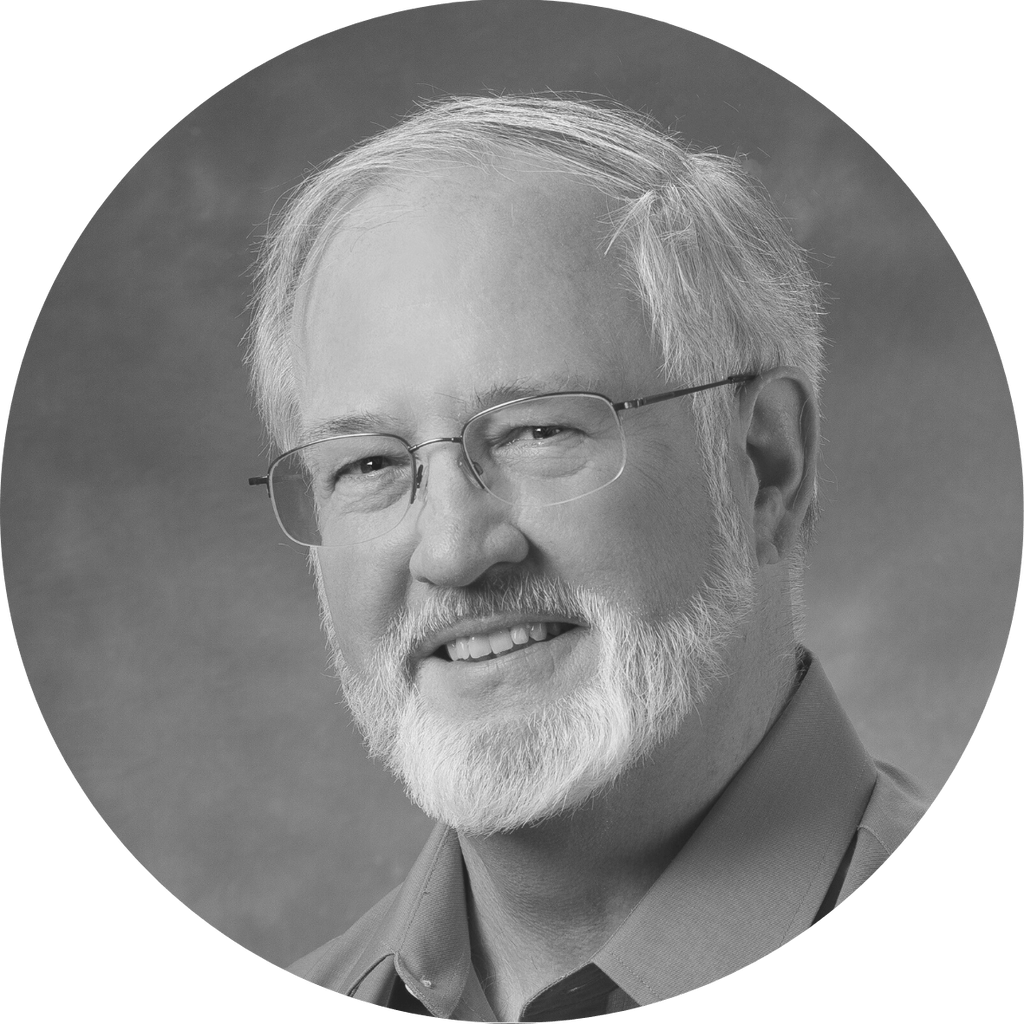 Devoting his career to bringing evolutionary biology to medicine, Randolph Nesse '70 helped found the new field of evolutionary medicine that considers how natural selection has made humans vulnerable to disease and mental disorders, an approach that is now being applied to quandaries such as cancer, obesity, depression, and more.
As a professor of psychiatry at the University of Michigan, in 1994 he coauthored the landmark book Why We Get Sick: The New Science of Darwinian Medicine, which impacted scientists and physicians worldwide and is still cited today.
Nesse also founded and served a term as president of the Human Behavior and Evolution Society, as well as the International Society for Evolution, Medicine, and Public Health.
In 2014 he left Michigan to found the Center for Evolution and Medicine at Arizona State University, the largest and most interdisciplinary center of its kind, and in 2019 he published a second groundbreaking book, Good Reasons for Bad Feelings: Insights from the Frontier of Evolutionary Psychiatry, which introduced the subfield of evolutionary psychiatry.
In recognition of his pioneering work in evolutionary medicine, Nesse was given a Lifetime Achievement Award from the Human Behavior and Evolution Society and was elected Fellow of the American Association for the Advancement of Science.
Nesse, a psychology major at Carleton, holds an MD from the University of Michigan.
He and his wife, fellow Carl Margaret Howell Nesse '70, live in Tucson, Arizona.
Barbara Weitz '70 & Wally Weitz '70 • Exceptional Service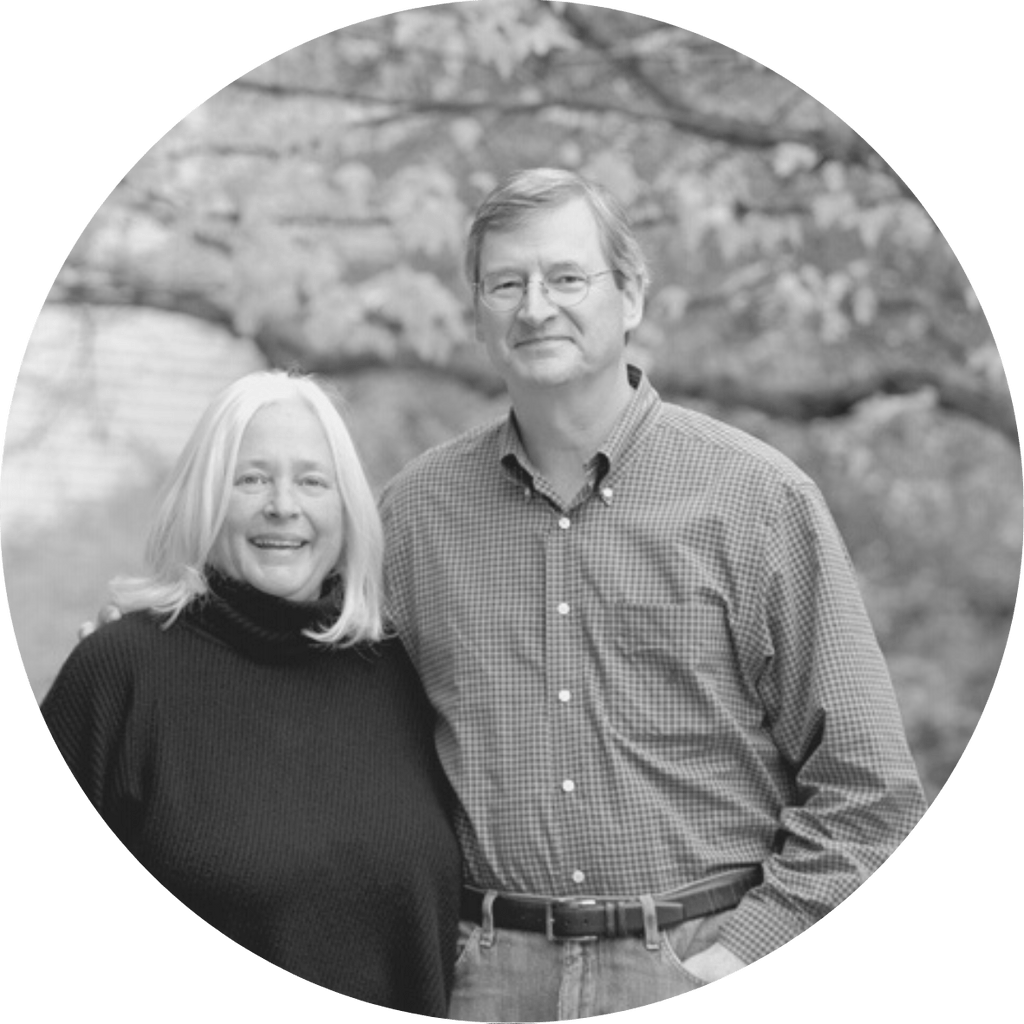 "Barbara and Wally Weitz, together with their children, have in truly visionary and positive ways recast the academic profile and quality of Carleton College," writes President Steve Poskanzer in his nomination letter for Barbara Veach Weitz '70 and Wally Weitz '70.
The largest donors in Carleton's history, the couple has never failed to support their alma mater with leadership, generosity, and wisdom.
Among their most prominent legacies have been their vision and realization of the Weitz Center for Creativity and their thoughtfulness in establishing the Weitz Fellows Program, a one-year placement opportunity for Carls to explore careers in the nonprofit sector of eastern Nebraska.
Additionally, they created the Trustee Challenge to kick-start the Every Carl for Carleton campaign in 2016—for which they both served on the planning committee—as well as the 1866 Scholarship Match, providing motivation for more alumni and parents to join in supporting financial aid for deserving students, and the 2020 Internship Match, which did the same for experiential learning opportunities.
Beyond their financial largess, the Weitzes have always been as generous with their time as avid volunteers. Wally has served on the Board of Trustees since 2000 and has been chair of the Board since 2016, and Barbara has worked on numerous committees.
Together, they co-chaired the steering committee for the Breaking Barriers, Creating Connections campaign in the early 2000s and the Parents Advisory Council in the 1990s, as all three of their children, Kathryn Weitz '96, Roger Weitz '99, and Andrew Weitz '02, became fellow Carls.
As students at Carleton, Barbara majored in government; Wally majored in economics.
Barbara later earned a master's of public administration degree from New York University and a master's of social work degree from the University of Nebraska-Omaha and pursued a 15-year career there as a professor while Wally started Weitz Investments, hailed as one of the most successful value investing firms in the country.
They live in Omaha.
Emily L. Barr '80 • Distinguished Achievement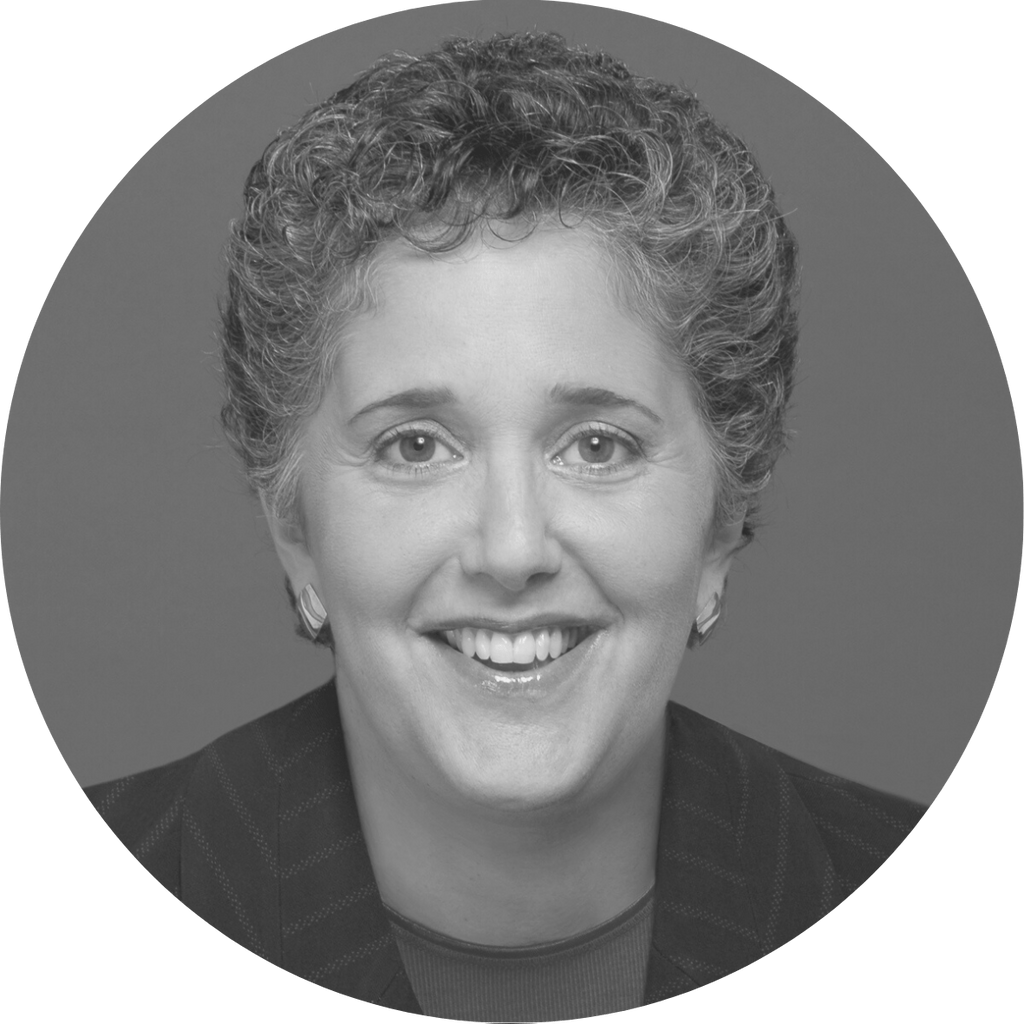 Beginning as a film studies major, Emily Barr '80 has carved out a 40-year career in television news production and management, starting with an internship at KSTP-TV in Minneapolis while still a senior at Carleton.
She was hired immediately after graduation and worked through stations across the country as a news editor and producer, and in 1994 she became ABC's first female general manager. In 2009 she created the Live Well Network, a national television and digital media outlet.
After 18 years with ABC, Barr took the role of president and chief executive officer of Graham Media Group, where she currently oversees seven local media hubs stretching from Houston to Orlando, as well as the social media service Social News Desk, which provides web-based resources for posting content and analyzing data to more than 2,700 newsrooms worldwide.
Under her direction, Graham Media Group was awarded Station of the Year by Broadcasting & Cable magazine in 2016.
Barr's numerous other accolades include the 2018 Golden Mike Award from the Broadcasters Foundation of America, recognition as a 2016 Silver Circle Inductee from the National Academy of Television Arts & Sciences, and the 2014 Broadcaster of the Year award from the Illinois Broadcaster's Association.
A fierce believer in local media and a free and vibrant press, Barr testified before Congress in 2019 to advocate for policies protecting rural communities' rights to receive local news and emergency information.
Barr, who also earned an MBA from George Washington University, lives in Chicago.
David Diamond '80 • Exceptional Service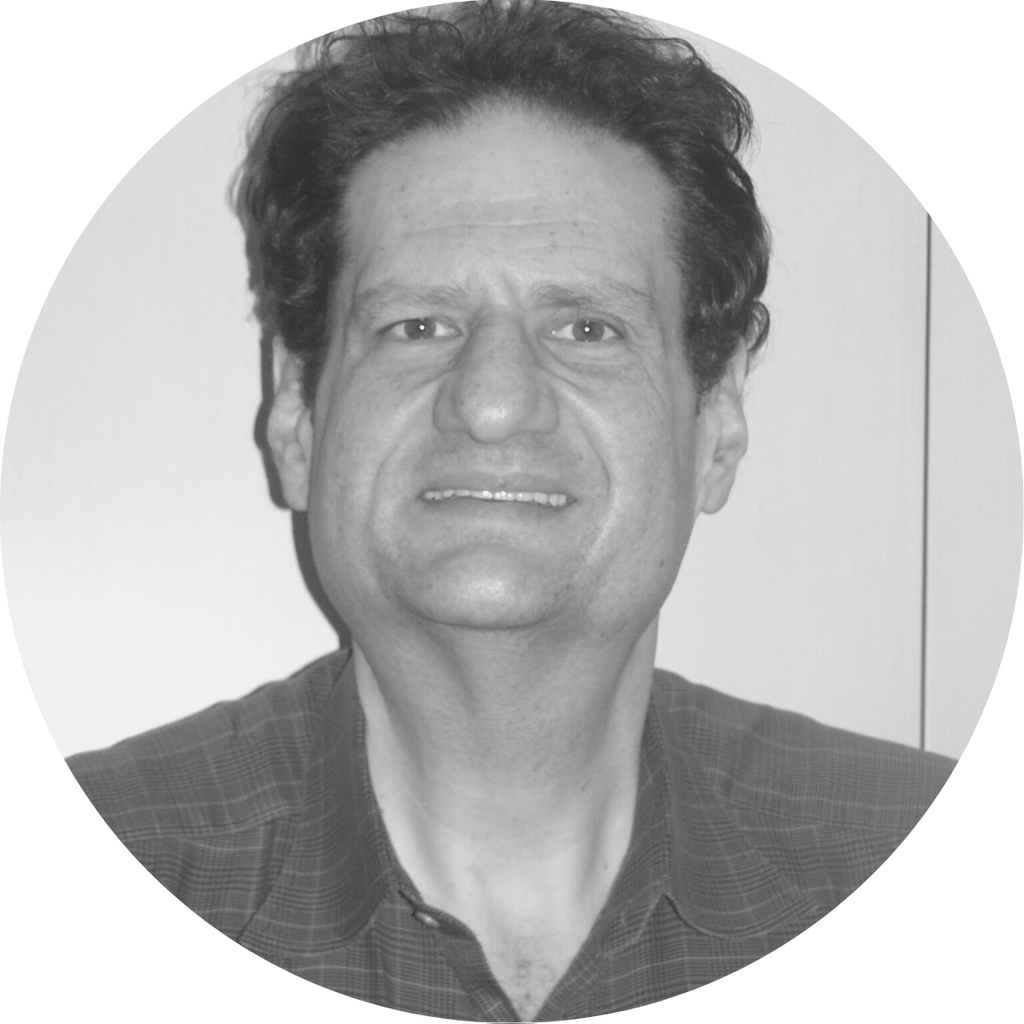 Marrying a love of Carleton with service to its community, David Diamond '80 has been a tireless volunteer in impacting the college, its students, and its alumni.
He began his service just four years after graduating, joining the Board of Trustees from 1984 through 1988; he later served again from 1999 through 2015.
His expertise in marketing and communications proved invaluable, particularly during the Breaking Barriers: Creating Connections campaign, which he helped lead as a member of the campaign steering committee.
Throughout his volunteer tenure, Diamond has also been focused on building the Alumni Annual Fund, pitching in as class agent, decade director for the 1980s, board member and board chair, leadership solicitor, reunion gift committee member, and Three Oaks Society volunteer.
Similarly, he has been a keen promoter of Carleton's Career Center. He served as convener for the college's 2012 Strategic Plan working group on career preparation, which identified internships as a top priority for the Every Carl for Carleton campaign. He has hosted the Career Center's Business Scholars receptions, participated in the 30 Minutes Program and multiple career-focused panels, and provided support for student internships.
At home in New York, he and his wife, fellow Carl Karen Zukowski '80, have also hosted numerous events for alumni and prospective students.
He was also an early advocate of online learning, and his encouragement led the college to develop the Carleton Connects virtual seminar program.
An English major at Carleton, Diamond earned an MBA from Columbia.
William P. Hausdorff '80 • Distinguished Achievement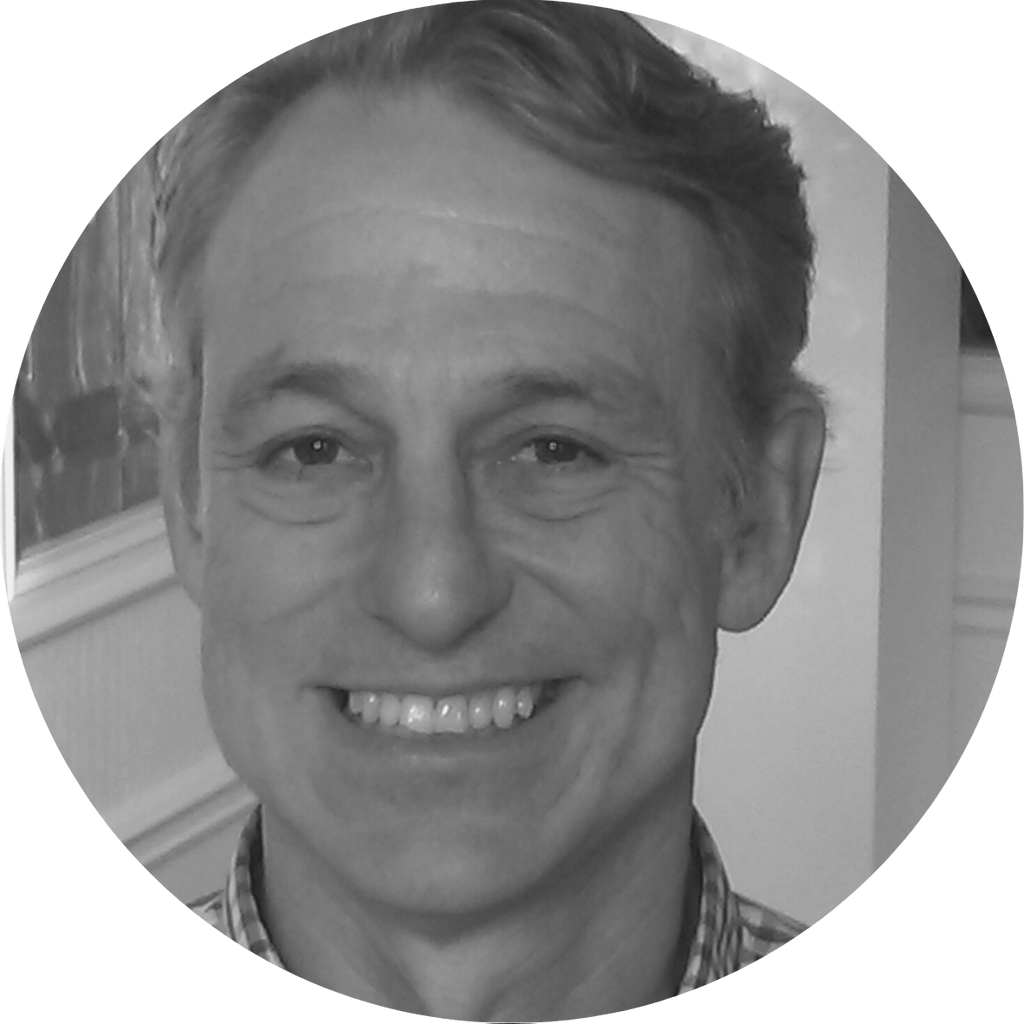 Intimately involved in the design, development, assessment, and implementation of each of the four licensed pneumococcal conjugate vaccines, William Hausdorff '80 has made a major contribution to saving the lives of hundreds of thousands of children around the world.
While at Wyeth Vaccines, he helped develop Prevenar™, the first pediatric vaccine (licensed in 2000) targeted at Streptococcus pneumoniae (aka the pneumococcus), a major cause of pneumonia, meningitis, and otitis media (ear infections). Based on comprehensive analyses of which serotypes (strains) predominate worldwide, he led the design of the more complex and globally relevant Prevenar13™. To increase the availability of pneumococcal vaccines, Hausdorff moved to GlaxoSmithKline Vaccines in Belgium to lead the development of the world's second such vaccine Synflorix™ (licensed in 2009 and soon followed by Prevenar13).
One nominator notes that Hausdorff's pioneering research and efforts laid the foundation for establishment of the Advanced Market Commitment led by GAVI. This unleashed the release of billions of dollars by the Gates Foundation and national governments and rapidly facilitated the introduction of pneumococcal vaccines in low-income countries. Hausdorff's contributions include expertly articulating the public health value of vaccination as well as championing a novel approach to testing vaccines.
Currently he is leading efforts to fine tune vaccine development strategy for a variety of new vaccines at the international nonprofit PATH, and is a senior lecturer in medicine at the Université Libre de Bruxelles.
A biology major at Carleton, and inspired by and good friends with the late Prof John Tymoczko, Hausdorff earned a PhD (biology) from the National Institutes of Health/Johns Hopkins University.
He lives in Washington D.C. with his wife, fellow Carl Wendell Johnson Hausdorff '81.
Todd Wendell Moraw Larson '83 • Distinguished Achievement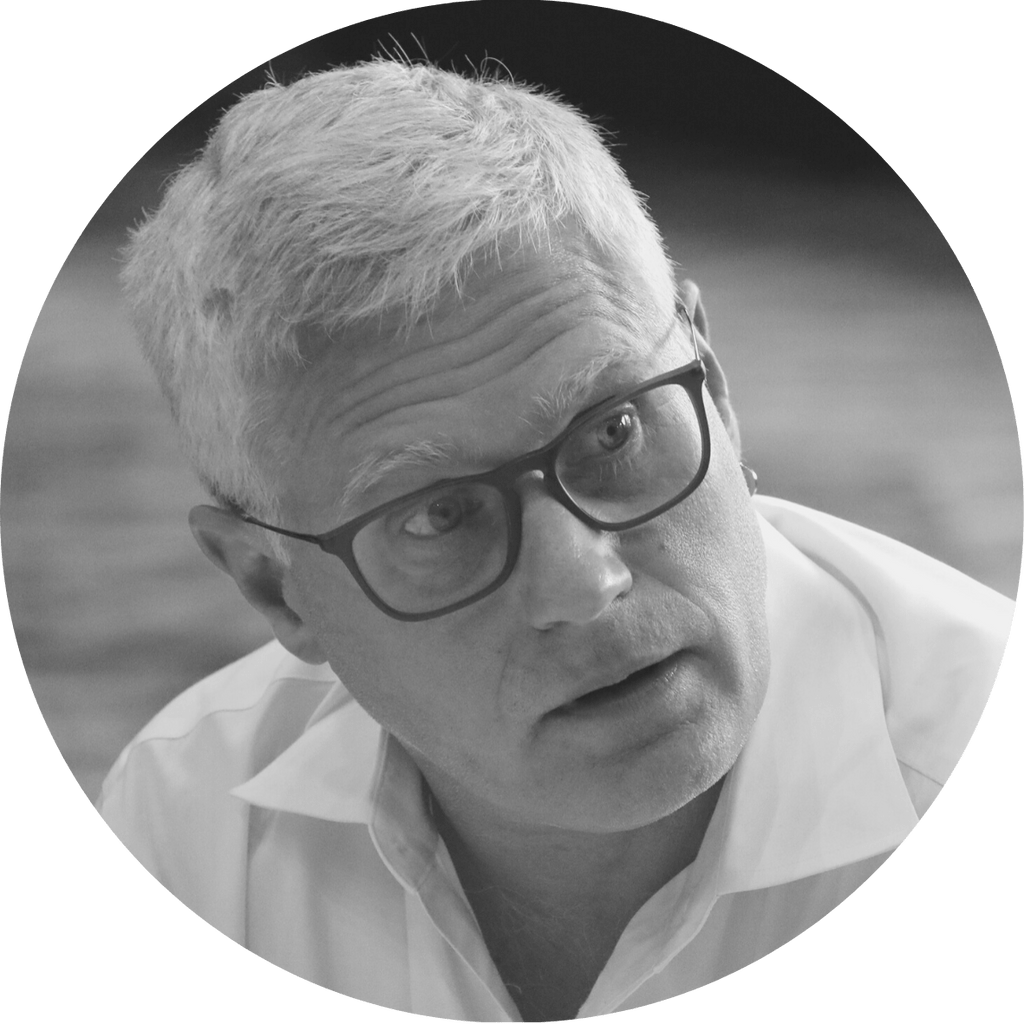 With a 20-year career at the United Nations and a presidential appointment under former President Barack Obama, Todd Larson '83 is widely recognized for his efforts in advancing the rights of LGBTIQ communities around the world.
He began at the U.N. in 1990, eventually becoming a senior counselor for the World Intellectual Property Organization (WIPO), where his proudest accomplishment was leading an eight-year battle to protect the rights of LGBTIQ employees and their domestic partners, who at the time were not granted the same rights as married employees.
As the pro bono legal advisor to the gay, lesbian, and bisexual U.N. employee group UN GLOBE and to the Federation of International Civil Servants Associations, Larson's efforts led to breakthrough policy reform at the U.N. Shortly after this landmark success, Larson was asked to join the United States Agency for International Development (USAID) as senior LGBTIQ coordinator, implementing President Obama's 2011 memorandum on "International initiatives to advance the human rights of LGBTIQ persons" and leading efforts to define and give substance to an emerging U.S. foreign policy priority—the human rights and development of LGBTIQ persons around the world.
A history major at Carleton, Larson returned to campus in 2019 to speak at the Out After Carleton Family Reunion on fighting for LGBTIQ rights within the world's most complex bureaucracies.
Semi-retired, but doing familial elder care and providing counsel to Democratic campaigns leading up to November.
Larson holds a JD and an MA in international studies from the University of Washington-Seattle.
Sarah Ladner Maris '85 • Exceptional Service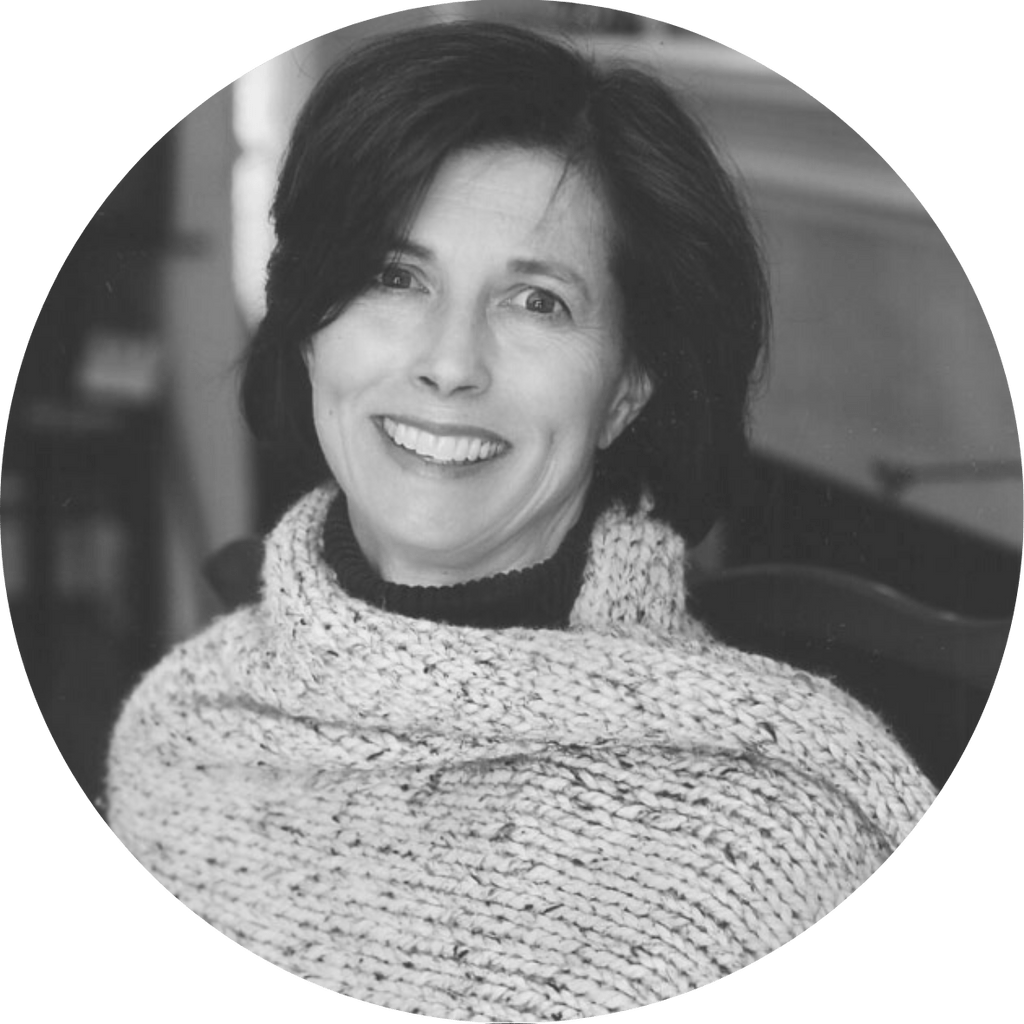 With a love for all things maize and blue, Sarah Maris '85 has had a broad and lasting impact on Carleton.
She joined the Alumni Council in 2012 and took the helm as president in 2016. Under her leadership, the Council built strong relationships with diverse alumni interest groups including Out After Carleton and the Multicultural Alumni Network.
Continuing to collaborate across campus, she formed a leadership team comprised of representatives from the Career Center, Alumni Admissions, and the Alumni Annual Fund. She also spearheaded the Alumni Association's award guidelines, implementing nominations limits and a more streamlined decision-making process.
As a parent—her son, Andrew Maris is a member of the Class of 2019—she was attentive to how the Alumni Council might partner with the Parents Advisory Council. She encouraged Alumni Council members to support students with career opportunities and volunteered her own time with the Career Center. Maris began her volunteer life with Carleton immediately after graduation, when she became an Alumni Admissions Representative, a role she has filled for almost 30 years.
She also has more than 20 years' worth of service to the Alumni Annual Fund, including positions as class agent and leadership gift solicitor, and has served on multiple reunion committees, chairing her 30th and 25th reunions.
Maris graduated from Carleton as an economics major and later earned an MBA in economics from Stanford.
She lives in Fair Haven, New Jersey.
Rukaiyah Adams '95 • Distinguished Achievement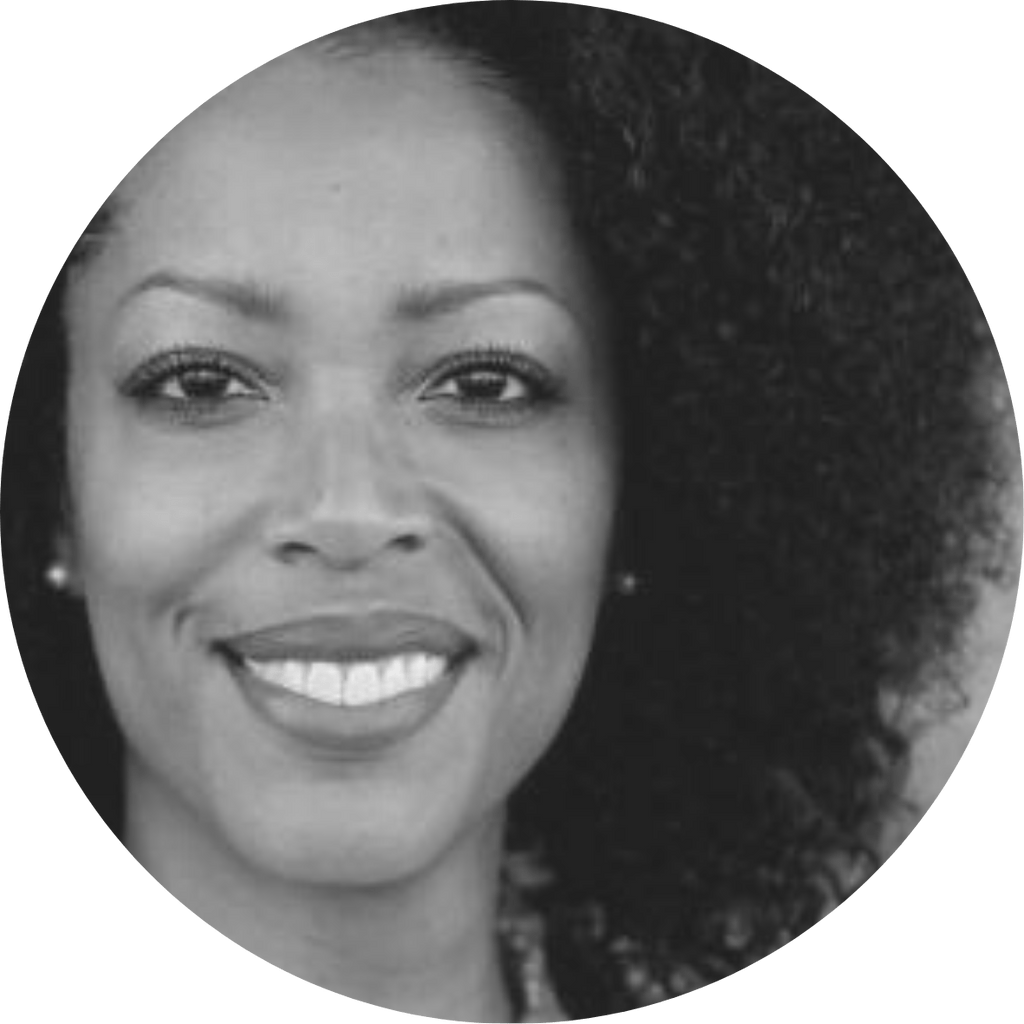 With an unyielding commitment to social responsibility, Rukaiyah Adams '95 is breaking new ground in finance by proving that investing with values based on diversity, equity, and inclusion can produce top-tier results.
As the chief investment officer of Meyer Memorial Trust, she has tripled investments managed by underrepresented groups; and to date, more than 40 percent of the trust's assets are managed by women and people of color.
Consistently, Adams and her team deliver top-quartile performance numbers and since 2017 have been in the top 5 percent of foundation and endowment CIOs nationally. In 2013 she was appointed by Oregon's governor to serve on the Oregon Investment Council and was later elected twice as chair of this public fund, overseeing approximately $100 billion.
Her passion for the everyday people of Oregon and Portland, her hometown, led her to co-found Albina Vision, a nonprofit trust aimed at revitalizing a historically Black neighborhood that was intentionally destroyed for an interstate freeway and sports facilities.
Adams began her career as a mergers and acquisitions lawyer in San Francisco followed by years as an investor on Wall Street. From 1998 through 2002 she also served as a young alumni trustee at Carleton, where she had majored in African American studies.
She also holds a JD from Stanford Law School and an MBA from Stanford's Graduate School of Business.
Benjamin Halpern '95 • Distinguished Achievement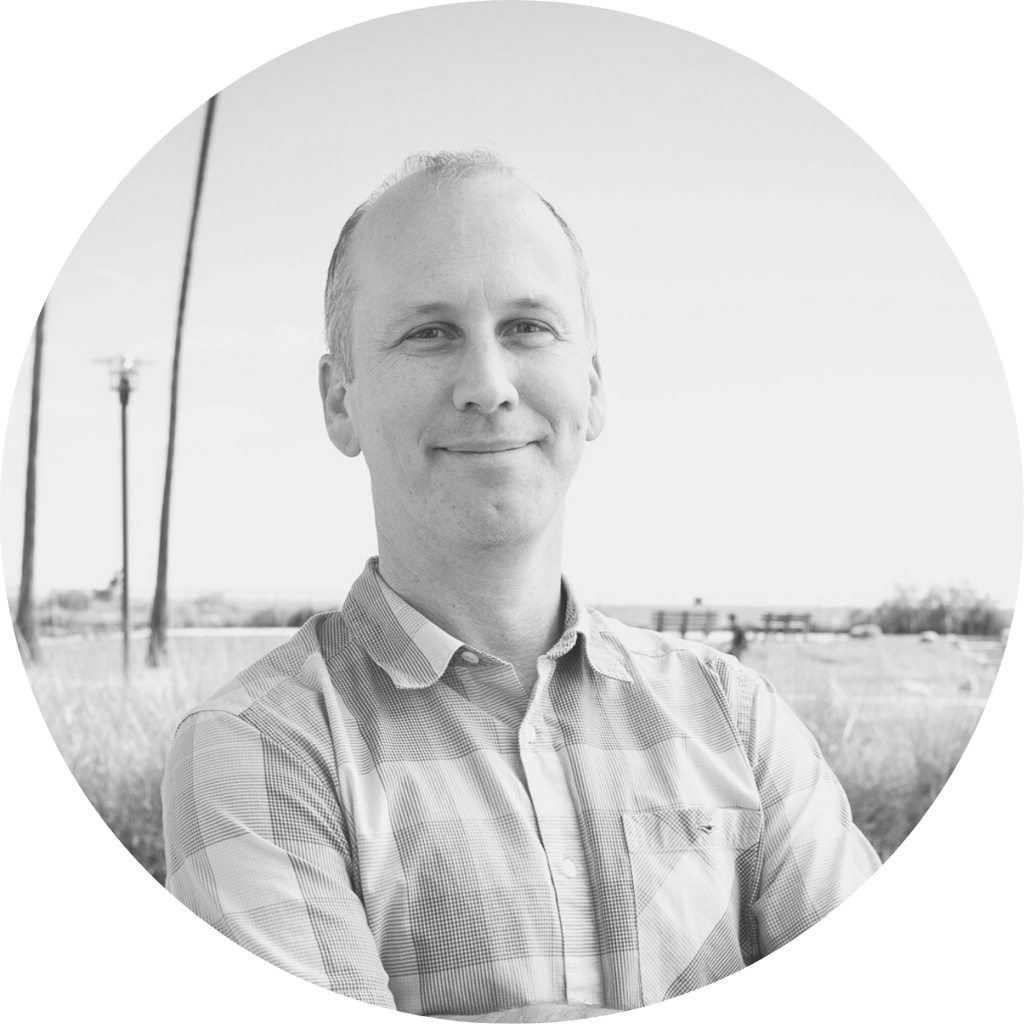 One of the world's most prominent scientists, Ben Halpern '95 is highly regarded for his pioneering research on how human activities affect ocean life.
In the early 2000s Halpern published research on the effectiveness of Marine Protected Areas, which spurred rapid worldwide growth of marine reserves. His 2008 paper, "A global map of human impact on marine ecosystems," has been cited in other scholarly work almost 5,000 times—in total, his more than 200 published papers have been cited more than 40,000 times.
Halpern is also celebrated for his ability to translate technical research into actionable knowledge for the public and policy makers, for example when he led a team of scientists from multiple disciplines in developing the Ocean Health Index.
In 2014 he was named one of The World's Most Influential Scientific Minds by Thomson Reuters, has been awarded the A.G. Huntsman Award for Excellence in Marine Sciences and the Peter Benchley Ocean Award for Excellence in Science, and this year was elected a Fellow of the Ecological Society of America.
In 2019 the U.S. Congress asked Halpern to testify as an expert on aquaculture; he has also presented to the United Nations and colleges and universities around the world and is the Director of the National Center for Ecological Analysis & Synthesis. A biology major at Carleton,
Halpern holds a PhD in marine ecology from the University of California-Santa Barbara, where he is now a professor at the Bren School of Environmental Science & Management.
Michael Hasenstab '95 • Distinguished Achievement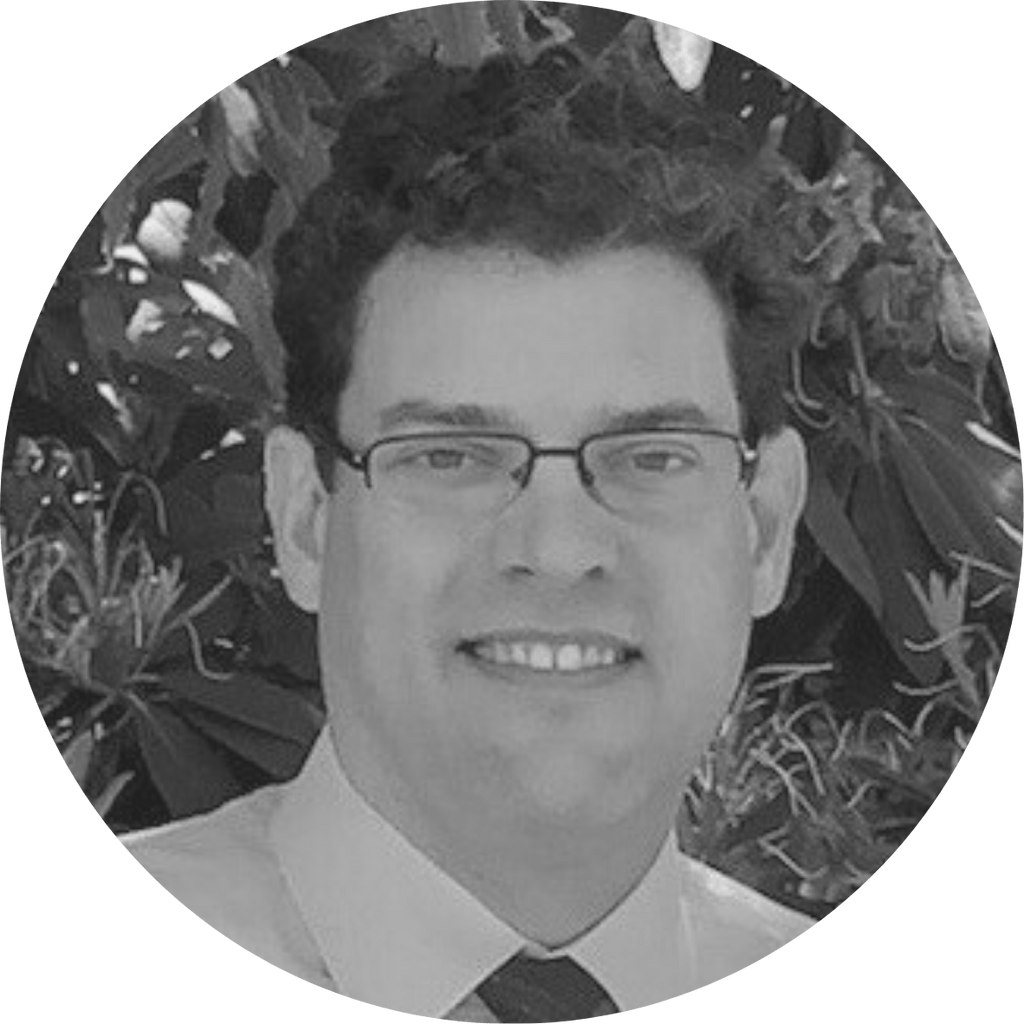 Scaling numerous professional and personal heights, Michael Hasenstab '95 is one of the world's foremost global bond investors.
He has spent his entire career of more than 20 years with Franklin Templeton, beginning as a securities analyst and rising to chief investment officer of Templeton Global Macro in 2013—the same year he summited Mt. Everest. Throughout his tenure, he has grown his group's assets from $10 billion to $200 billion and currently manages around $80 billion in assets.
He is known for pairing extensive global macroeconomic analysis with in-depth country research to find undervalued investment opportunities. His contrarian approach to investing has yielded success in global markets ranging from Ireland to Hungary and Indonesia, and has earned him accolades such as Forbes's Money Master in 2015, Morningstar's Best Global Bond Fund in 2015, the Lipper Best Fund Award every year from 2012 through 2019, and the Investor's Business Daily Best International Bond Fund in 2019.
An international relations major at Carleton with a concentration in political economics, Hasenstab maintains a strong connection to the college as a trustee and advisor to the investment committee.
In 2019 the college awarded him and his wife, Mary Ann, the William Carleton medal for exceptional service to the school. Hasenstab holds a PhD in economics from the Asia Pacific School of Economics and Management at the Australian National University, and lives in the San Francisco Bay Area.
Dennis Quirin '95 • Distinguished Achievement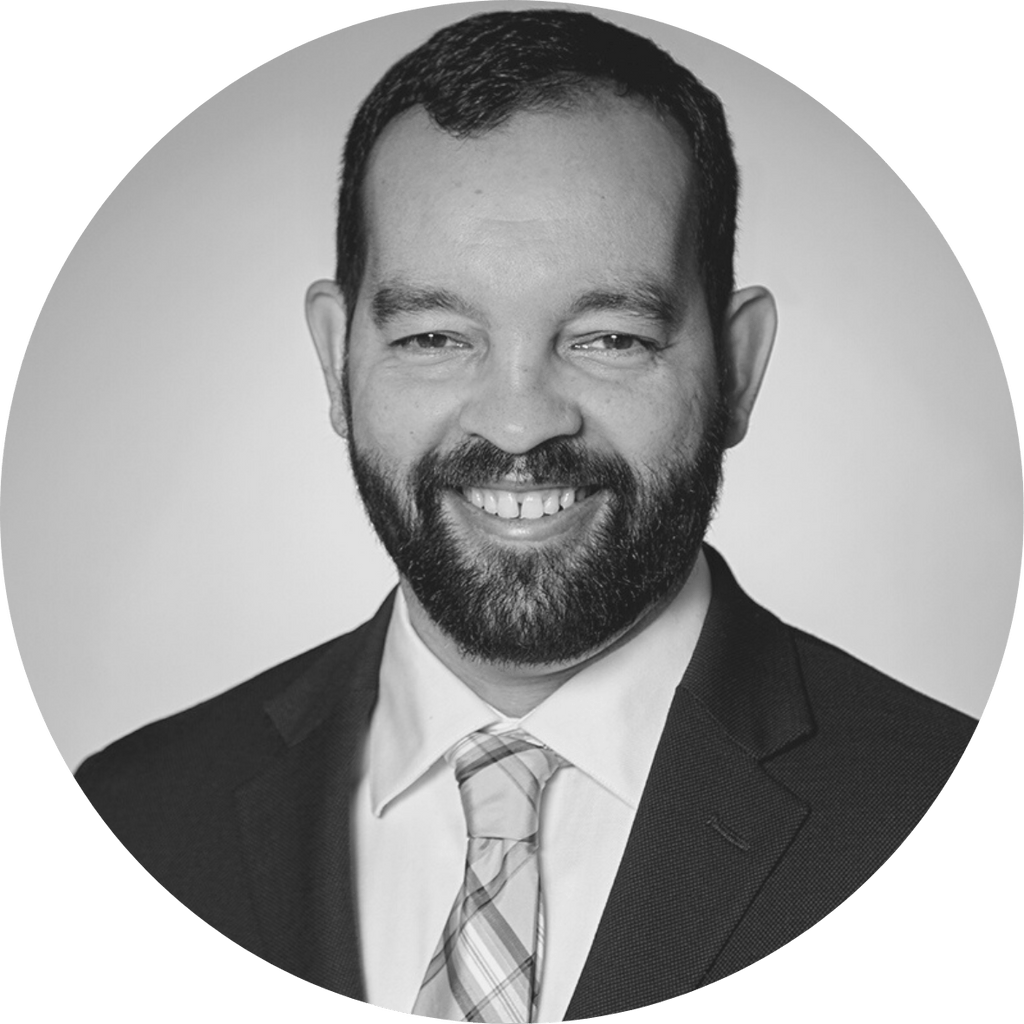 Deeply committed to working for economic, social, and racial equity, Dennis Quirin '95 is widely recognized as one of the most effective philanthropic leaders today.
As former president of the Neighborhood Funders Group, Quirin strategically forged strong relationships, growing NFG's membership from national membership from 39 to 106 institutions and quintupling its programming, taking its budget from $700,000 to almost $4 million. During his tenure, the nonprofit has helped mobilize hundreds of millions of dollars toward gentrification and displacement, police accountability, prison reform, rural poverty, and worker's rights.
Quirin also recognized a need to nurture emerging philanthropic leaders and created Philanthropy Forward to connect visionary CEOs who share a belief in a model of community partnership.
In addition to being a highly sought-after national speaker, Quirin recently began a new role as executive director of the Raikes Foundation, focusing on engaging individual donors to address education and youth homelessness.
He currently serves multiple charitable organizations as a trustee or committee member and is known for his selflessness, persistence, and ability to instill trust.
Quirin graduated from Carleton as a fine arts major and lives in Seattle.
Dana C. Wright '95 • Exceptional Service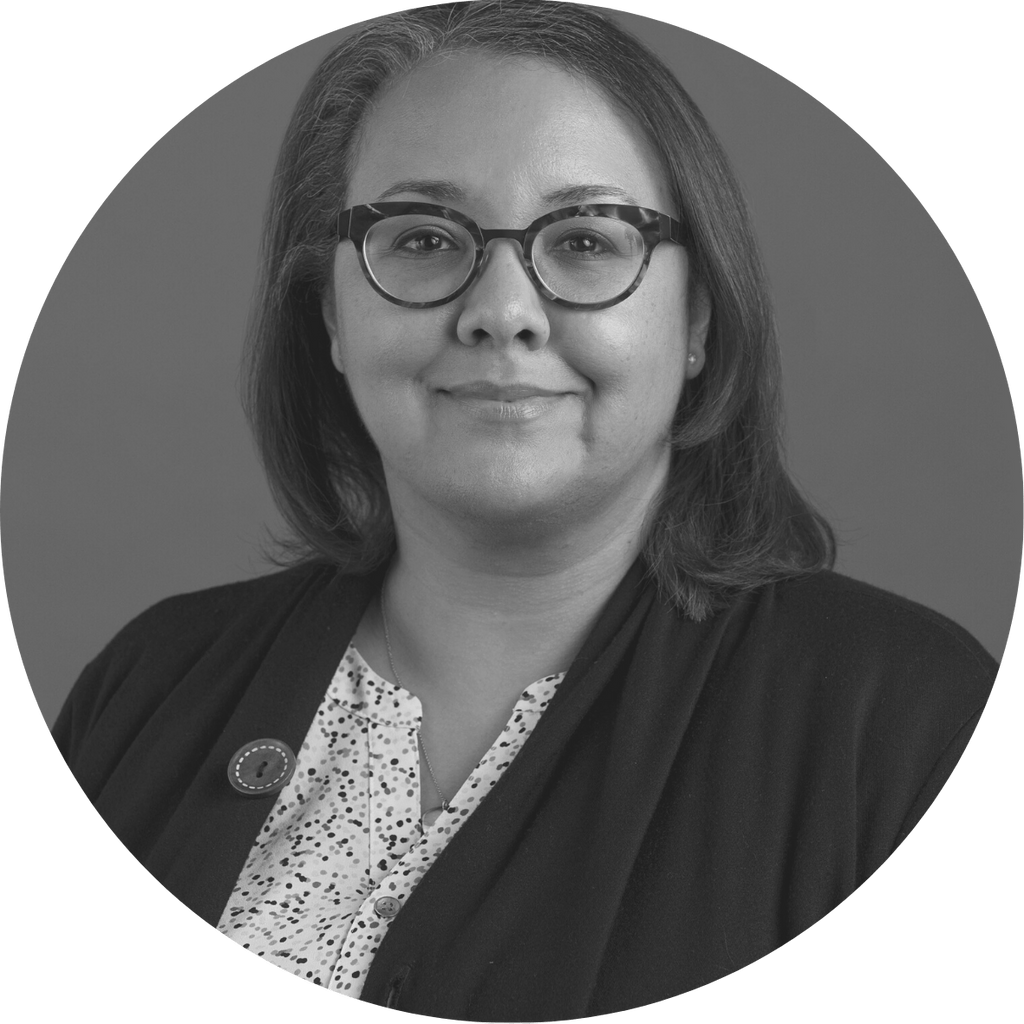 With a calm nature, quick laugh, and natural equanimity, Dana Wright '95 epitomizes exceptional service to Carleton.
Beginning as an Alumni Admissions Representative, she has connected with and interviewed prospective students—a role she continues today, proving to be particularly adept at making the case for Carleton to underrepresented students.
In 2003 when the AAR was migrating to a custom-built digital platform, Wright was "an obvious candidate for a stint on the Board," one nominator writes.
Her experience with the AAR program helped her bring valuable insight as a convener for the college's 2012 Strategic Plan committee on an ideal student body. She has also been a member and chair of the Alumni Council, an Alumni Annual Fund assistant class agent, co-chair of her 25th reunion program committee, and a member of the search committee for a new vice president of external relations.
As the new chair of the Career Alumni Board, Wright is working closely with Carleton Career Center staff members to launch new efforts supporting all students, especially students of color. The first manifestation of this the Kaleidoscope Experience, a spring break program for students and alumni of color to learn about inclusion principles in the workplace.
Wright graduated from Carleton as a religion major and later earned an MS in library and information science from the University of Illinois at Urbana-Champaign.
She is currently the director of academic program development at the University of Illinois at Chicago.
Danielle Kurtzleben '05 • In the Spirit of Carleton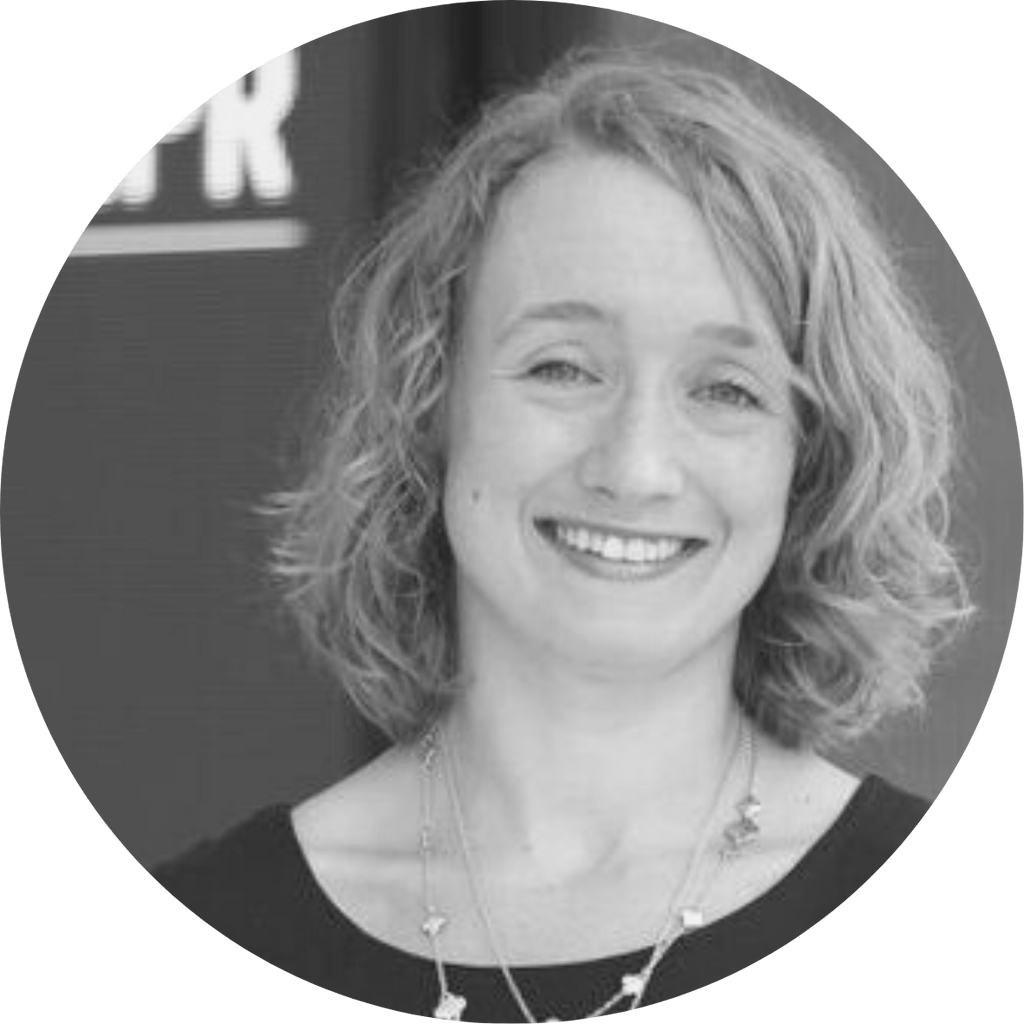 As a leading voice in political journalism, Danielle Kurtzleben '05 exemplifies Carleton traits of curiosity, dedication, and whimsy.
She began working for National Public Radio as a political reporter in 2015, covering the impact of gender on politics, economics, and government, possessing an ability to make complex issues understandable with wit and humor.
She is noted for her innovation in utilizing data and statistics and has published across multiple platforms: radio, television, magazines, and the Internet. During the 2016 election cycle, she spearheaded the NPR fact-checking team, and has been helping audiences understand nuances between candidates on key issues such as gun control, healthcare, immigration, and trade throughout the 2020 election cycle. Prior to working at NPR, Kurtzleben had been a founding correspondent of Vox, where she helped shape its identity of explanatory journalism.
She began her career with U.S. News & World Report covering economics and demographic trends and launched Data Mine, a blog using interactive statistics, charts, and graphs to illustrate issues.
She graduated from Carleton as an English major and went on to earn an MA in global communications from George Washington University.
She lives in Washington D.C.
Chantel Johnson '10 • In the Spirit of Carleton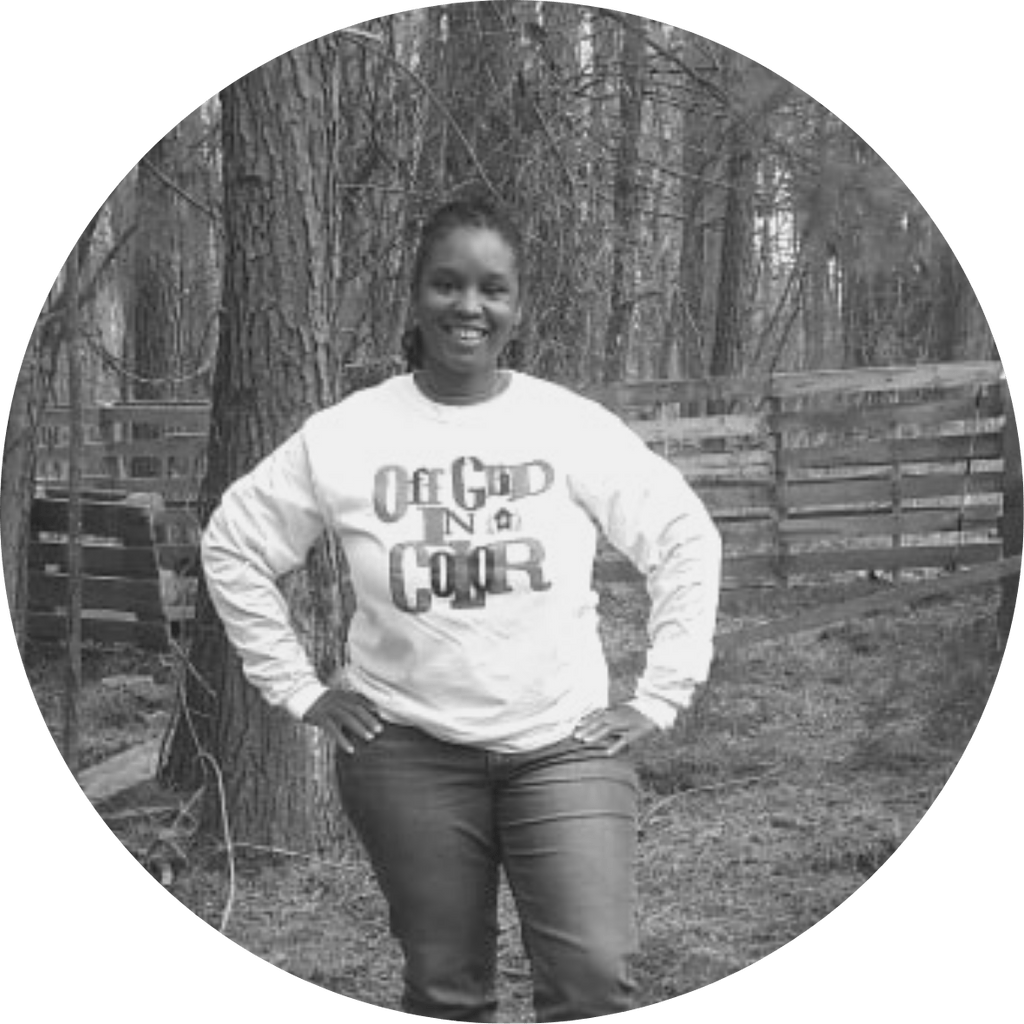 As a farmer, a homesteader, doula, and businesswoman, Chantel Johnson '10 is a local and national game-changer. Johnson's life dramatically changed course in 2015 when her younger brother died by gun violence in Chicago.In the face of tragedy, she found solace by starting a farm in rural North Carolina.
A native of Chicago with a master's degree in social work from the University of Washington-Seattle, she had no experience working the land. Undeterred, she created a farming business called Off Grid In Color to promote self-sufficient living, connections with nature, and health and wellness.
She is a board member and vendor at her local farmers market, and she regularly invites the community to her farm for tours, camp-outs, and frank discussions about hard issues. She also incorporates her background in social work into her business, offering doula and consulting services. Recently she emerged on the national scene as a powerful speaker on topics such as trauma and gun violence, farming as a source of healing, and access to affordable healthy food.
She has received grants from the food advocacy group Bread Riot, the Black Sustainability Summit, and Greenpeace.
Johnson lives in a tiny home in Salisbury, North Carolina and is expanding her farm work across the state.
Ben Mirin '10 • In the Spirit of Carleton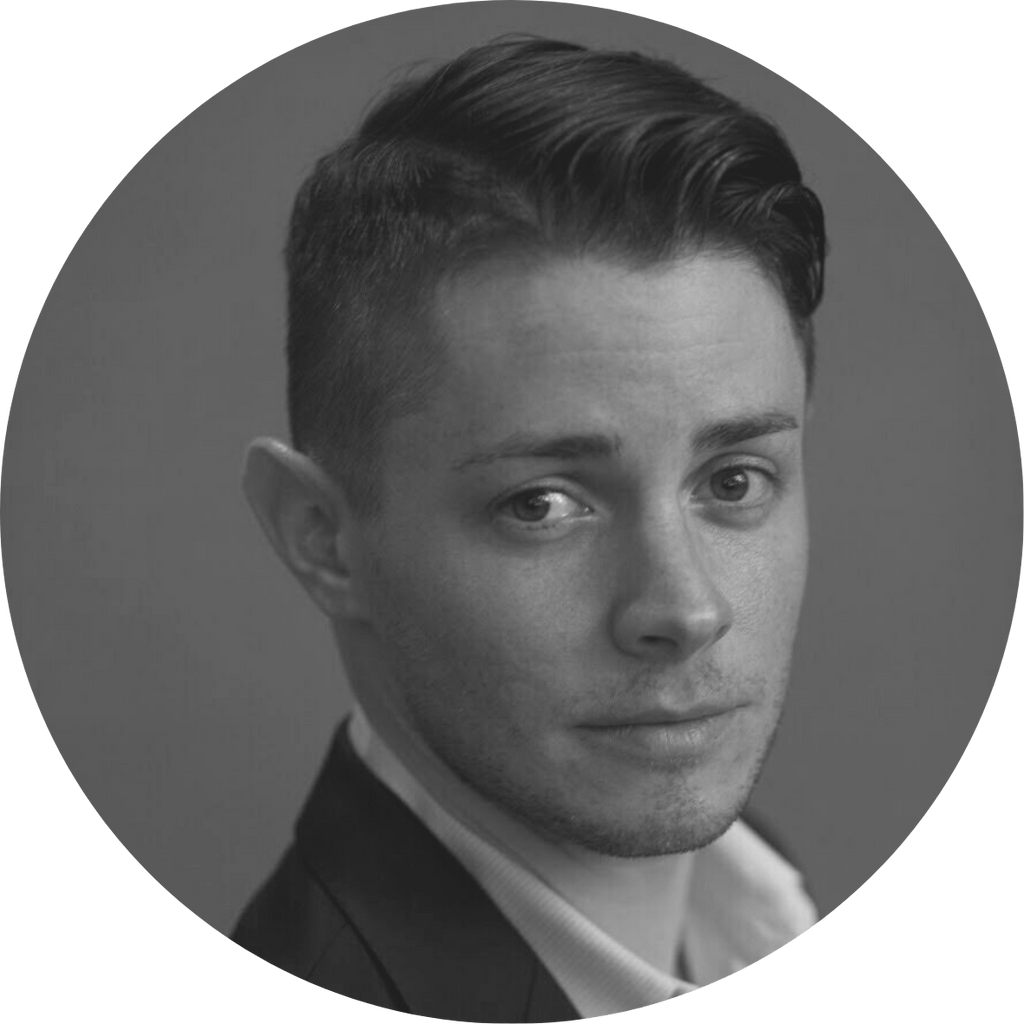 Creating his own career out of twin passions for birds and music, Ben Mirin '10 embodies the spirit of a trailblazing Carl.
Since graduating as an English major at Carleton, Mirin has traveled the world recording animal sounds as an acoustic biologist and sampled their voices to create music that he hopes will inspire and educate people about the importance of conservation.
He created and hosted the television series "Wild Beats" on National Geographic Kids and Nat Geo Wild and has produced four films as a National Geographic Explorer.
He also created a free online game called BeastBox, which helps children learn about natural history by making music from animal sounds; to date, it has been distributed to 3.5 million students worldwide.
He was the first Bronx Zoo Artist in Residence, volunteer instructor for the New York Audubon Society, and a four-time TED speaker.
His writings about birds have appeared in Smithsonian, Scientific American, National Geographic Traveler, Slate, and other outlets. Currently, he is a fellow at the Safina Center and is pursuing a graduate degree at Cornell University in their Lab of Ornithology.
Mirin lives in Ithaca, New York.
Timothy Vick • Exceptional Service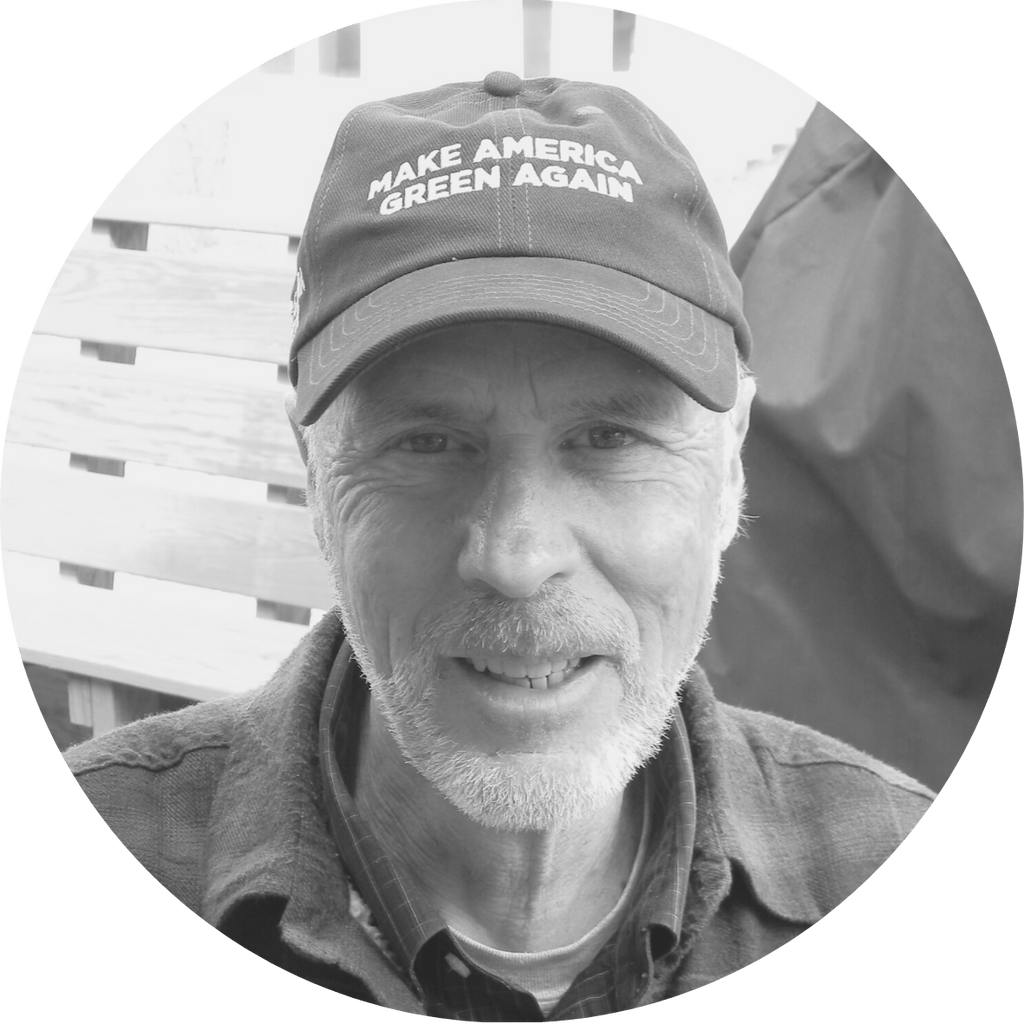 As a geology educator and LGBTQIA+ advocate, Tim Vick has had a long and impactful relationship with Carleton.
In 1975 the college's geology department had identified a need for basic technical support from a high-school graduate but had not been allocated a full-time position; Vick, who had an MAT in science education from the University of Wisconsin-River Falls, offered to work for free. He volunteered for a year, establishing departmental needs, managing equipment, writing departmental news, and mentoring students. Eventually, he was hired as the technical director in geology, and since then, no science department has hired a lead technical support person without at least a bachelor's degree, most with advanced degrees.
In the late 1980s, Vick learned that LGBTQIA+ students were frustrated by the geology department's inadvertent non-supportive environment. He worked with students to create the Network for Lesbian, Gay, Bisexual and Transgender, Questioning and Allied Geology and Natural History Students and Alums to provide fellowship and support, which still remains a resource for LGBTQIA+ geology students.
A longtime friend of Dacie Moses, Vick also became a charter member of the Dacie Moses House Committee after she passed away to preserve her legacy and serve future students.
Though he retired in 2011, Vick still lives in Northfield and continues to serve on the Dacie Moses House management committee, manage the Dacie Moses House website and Geology Department's alumni web pages on Carleton's website, and volunteer in the Arboretum.