Alumni and friends who have been selected by the Alumni Association Awards Committee to receive Alumni Association Awards for distinguished achievement, exceptional service, and pursuing paths in the spirit of Carleton are recognized each year during Reunion Convocation. Varsity athletes of distinction who have been selected by the 'C' Club Board are inducted into the 'C' Club Hall of Fame during Reunion weekend as well.
Margee Bracken '64 • Distinguished Achievement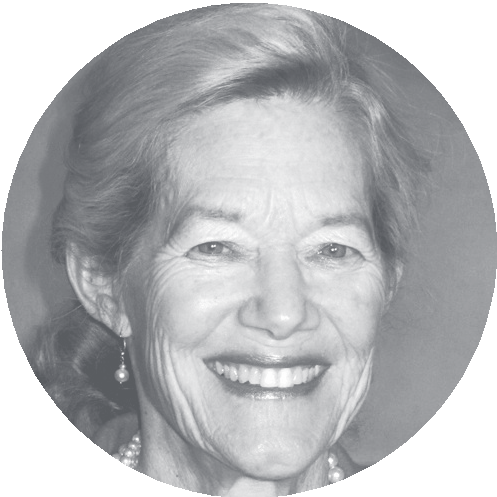 Margee Bracken '64 has worked tirelessly to create affordable housing and spread the joy of music.
After graduating from Carleton as a psychology major, marrying Will Bracken '63, and becoming a mother, Bracken embraced a challenge to construct quality, affordable housing, and her success led to a career in low-income housing development. She founded Home Pride, a company intent on building houses in a struggling part of Minneapolis, and she later joined Brighton Development as a Project Manager to work on subsidized and moderately priced housing, as well as several historic preservation projects along the Mississippi River.
In the early 2000s she played a critical role in forming the Plymouth Church Neighborhood Foundation, which later became the Beacon Interfaith Housing Collaborative, developing permanent housing with services for those experiencing homelessness. Her construction expertise and calm, steady nature proved invaluable as the organization encountered protests and an unsuccessful lawsuit during its construction of Lydia Apartments, a supportive housing community.
Along with her efforts to improve the quality of life for others, Bracken is an active leader in the Minnesota arts community as a longtime board member of the MacPhail Center for Music. She also chairs the Minnesota Orchestra after many years serving on its board of directors, overseeing fundraising events, and employing thoughtful, personal diplomacy to help end an 18-month lockout and rebuild relationships.
"There is no doubt," one nominator writes, "that the city of Minneapolis is a better place because of Margee's steadfast commitment."
Bracken lives in Minneapolis, Minnesota
Chris Hansen '69 • Distinguished Achievement

For more than 40 years, Chris Hansen '69 was a lawyer for the American Civil Liberties Union (ACLU), specializing in defending the First Amendment rights of individuals and protecting people from invidious discrimination.
Hansen, a government major at Carleton, holds a JD from the University of Chicago. Among his many notable cases, he was the key litigator in the landmark Willowbrook case, which became the impetus for a nationwide revolution in care of intellectually disabled people, and the lead counsel on the reopened Brown v. Board of Education, which forced a Kansas school district to honor the Supreme Court's 1954 mandate to desegregate public schools.
As senior staff counsel with the American Civil Liberties Union (ACLU), Hansen successfully challenged an effort by Congress to criminalize constitutionally protected speech on the web in Reno v. ACLU and worked on several other cases that established that states may not regulate the Internet.
At the end of his illustrious career, Hansen led ACLU efforts in the Supreme Court case AMP v. Myriad Genetics, ultimately persuading all nine Supreme Court justices that companies should not be permitted to own patents on genes. This decision has significantly reduced the cost of screening tests and improved the lives and health of women facing increased risk of breast or ovarian cancer due to genetic history.
Hansen's deep belief that everyone is entitled to basic rights, along with his dedication to mentoring young attorneys, has inspired scores of civil liberties advocates across the country.
He lives in Mount Vernon, New York.
Evelyn Howell '69 • Distinguished Achievement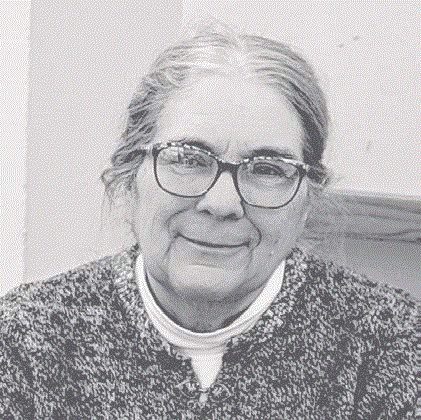 Known for essentially creating the field of restoration ecology, Evelyn Howell '69 has had an immense impact on the natural world and everyone in it.
Her research, scholarship, and influence as an applied plant ecologist have stretched worldwide, from her home in Madison, Wisconsin, to Africa. She is renowned for her seminal ecology textbooks Introduction to Restoration Ecology and The Historical Ecology Handbook: A Restorationist's Guide to Reference Ecosystems.
Equally notable are her contributions to higher education—throughout her four decades as a professor at the University of Wisconsin-Madison, Howell has earned accolades such as the UW-Madison Chancellor's Distinguished Teaching Award, the UW-Madison College of Agriculture and Life Sciences Excellence in Teaching Award, and the UW-Madison Doris Slesinger Award for Excellence in Mentoring. Additionally, Howell has been a National Academies education fellow in the life sciences and a fellow with the University of WisconsinTeaching Academy. She has also served her peers as head of the faculty senate and her students as a faculty fellow for UW-Madison's honors residence hall and as faculty co-director of the Women in Science and Engineering residential learning community.
Branching outward, Howell has also worked with the National Park Service, the U.S. Fish and Wildlife Service,The Nature Conservancy, the International Crane Foundation,the Wisconsin Department of Natural Resources, and several resource management organizations.
She holds a bachelor's degree in biology from Carleton and a master's degree and PhD in botany from the University of Wisconsin-Madison.
Howell lives in Madison, Wisconsin.
Helene Johnson '69 • Exceptional Service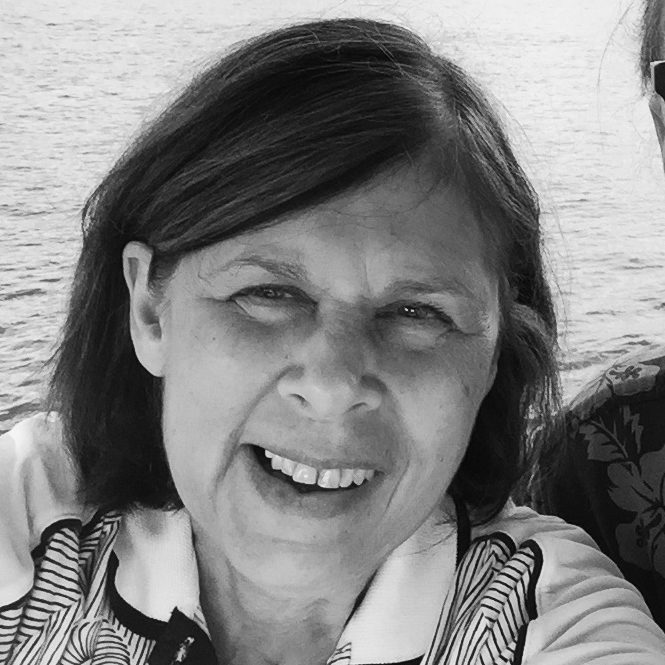 Starting in 1974, Helene Reichgott Johnson '69 has chaired or co-chaired nine out of ten of her class's Carleton reunions—with volunteers working together for up to two and a half years prior to the celebration.
Johnson's enthusiasm to increase attendance for her class' 25th reunion led her to develop an innovative approach: include a wide range of classmates in communication and planning. It paid off. More alumni attended reunion for the first time, and Carleton's Office of Alumni Affairs subsequently adopted Johnson's philosophy, enhancing reunion planning for all class years. This has resulted in exponential growth in reunion attendance and reunion giving.
Johnson also brings expertise and wisdom to reunion planning, having earned a master's degree in adult and continuing education from the University of Minnesota and spending almost four decades as executive director of Government Training Service (later GTS Educational Events) in St. Paul, Minnesota. For each reunion, she keenly identifies topic possibilities that will resonate with her classmates at the time of each reunion and relevant to their stage of life.
Additionally, she has volunteered with the admissions office and Career Center and is a member of the Joseph Lee Heywood Society.
Johnson lives in Golden Valley, Minnesota
Candace Kohl '69 • Distinguished Achievement

Few people have an asteroid named in their honor—but few people have contributed as much to science as Candace Kohl '69.
A cosmochemist who embodies passion, curiosity, courage, and integrity, Kohl graduated from Carleton as a chemistry major and completed her PhD in chemistry at the University of California, San Diego. She has since conducted fieldwork on all seven continents, including drilling two miles through the Greenland ice cap to its bedrock to collect the longest time record of climate in the northern hemisphere. Kohl is also credited with helping establish a method for studying solar cosmic ray flux by measuring lunar rocks, and of extending the methods first established on meteorites and lunar samples to measure ages of landforms on the earth.
In 1988 renowned geologist and astronomer team Gene and Carolyn Shoemaker named main-belt asteroid 4899 after Kohl, stating that "Candace has no reluctance or fear of the unknown. She is a ball of fire—who studies fireballs!" Kohl is active in the scientific community as well, having served as vice president of the Board of Trustees of the Planetary Science Institute, treasurer of the Meteoritical Society, and president and longtime member of the San Diego branch of the Achievement Rewards for College Scientists (ARCS) Foundation. She is also a recipient of the ARCS Light award for outstanding service. Her dedication to mentoring budding female scientists and promoting public interest in planetary science completes her laudatory career.
Kohl lives in Del Mar, California.
Leo Lum '69 • Exceptional Service

A great friend and promoter of Carleton in Asia, Leo Lum '69 has had an exceptional impact on the college's student body and intellectual pursuits.
According to president emeritus Stephen Lewis, Lum was integral in Carleton's move to become more international following a period of less global emphasis. As a Board of Trustees member from 2001 to 2009 and a member of the Parents Council from 1994 through 1998, Lum encouraged the College to recruit more international students and was particularly effective in opening up Carleton to students from Singapore and Hong Kong. He graciously hosted numerous events in Asia for Carleton and generously supported faculty development and scholarships targeting this region.
Lum has also honored two Carleton legends by creating the Bardwell Smith Fellowship Fund for General Faculty Development, the Bardwell Smith Fellowship for Faculty Development in Cross-Cultural Studies, the John W. Nason Scholarship for Undergraduates, and the John W. Nason Scholarship for Post Graduates, which provided financial aid for students from Singapore to attend Carleton. In 2001, he was awarded the William Carleton Medal for his commitment to Carleton and its mission.
Lum graduated from Carleton as a history major; he later earned a master's degree from Tufts University's Fletcher School of Law and Diplomacy. For much of his career, he was chair of Pacific Rim Bancorp with business interests in Hong Kong and Singapore.
Lum lives in Singapore; his daughter, Amy Lum Hausmann '98, is also a Carleton graduate.
Carl Pray '69 • Distinguished Achievement

Known internationally as one of the foremost experts in agricultural science and technology policy, Carl Pray '69 has dedicated his career to improving life in developing countries through improved crop seeds and agricultural policy. His work with the role of technology in world food systems has been published in scholarly articles, including Science and Nature, as well as 40 book chapters.
Since the late 1990s, Pray has been an advisory member of the China Center for Agricultural Policy and Sciences and had a significant impact on China's agricultural research policy and seed industry reform. In recognition of these efforts, in 1999 he was awarded the Outstanding Scientific Progress Award from the Chinese Ministry of Agriculture. His contributions have also earned him several prestigious awards including an International Excellence Award from Rutgers University, two Quality of Communication Awards from the American Agricultural Economics Association, and a Special Services Award from the National Association of Universities and Land Grant Colleges.
Pray, a founding member and leader of the International Consortium of Applied Bioeconomy Research, has worked extensively in India. Beyond his work in the field, Pray is known as a compassionate educator and mentor, beginning at Rutgers University. Following his graduation from Carleton as a history major, he joined the Peace Corps and aided farmers in India with adopting modern techniques; he later earned a PhD in economic history from the University of Pennsylvania.
Pray lives in Highland Park, New Jersey.
William Truog '69 • Distinguished Achievement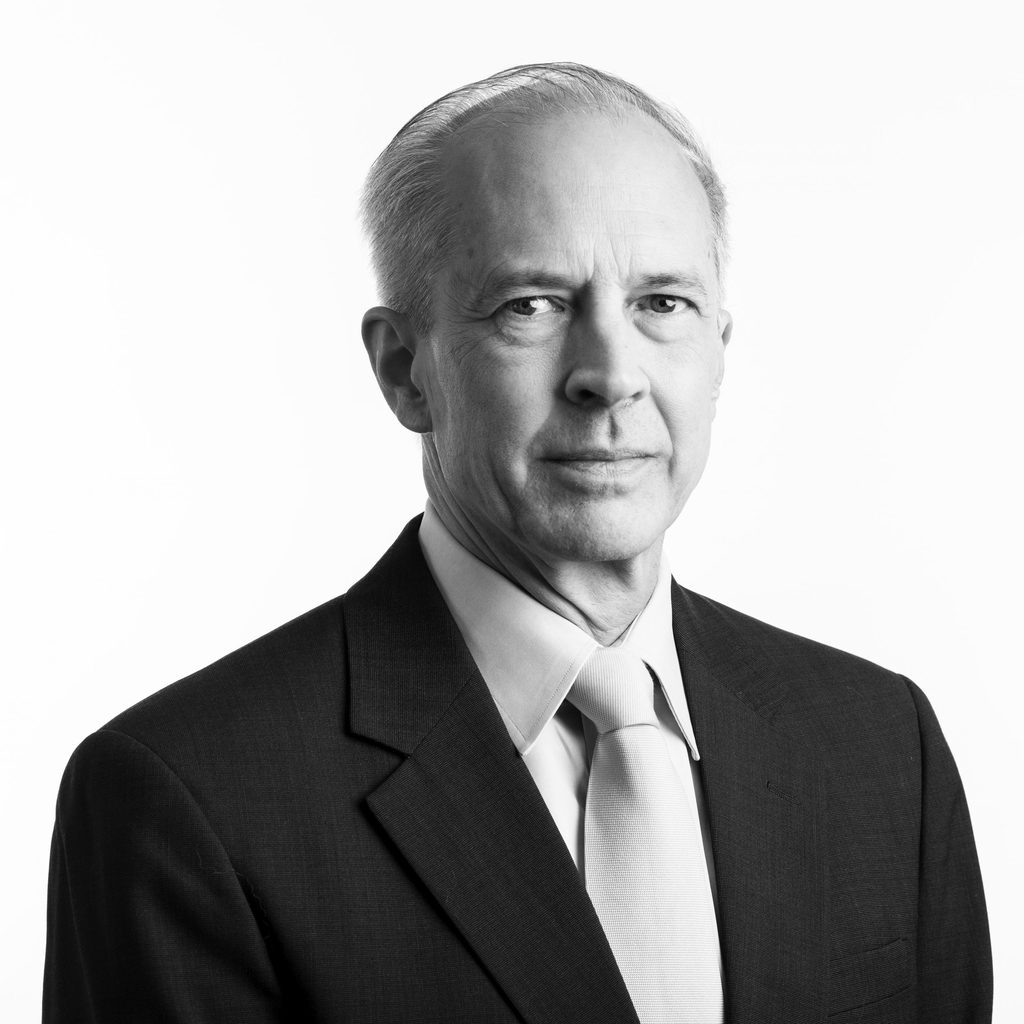 Renowned for excellence in clinical care, research, and teaching, William Truog '69 is widely recognized as one of the nation's best doctors.
A biology major at Carleton,Truog earned an MD from the University of Chicago's Pritzker School of Medicine and focused his research on newborn lung complications. For forty years his work has had a significant impact on the health of infants nationwide—Truog was among the first researchers to explore treating infants with nitric oxide, now standard care for infants with restricted blood flow to the lungs.
Throughout his career at the University of Washington and later Children's Mercy Hospital in Kansas City, Truog published almost 200 scholarly articles and textbook chapters, including publication in The Journal of Pediatrics, the New England Journal of Medicine, and Pediatric Research. He is a highly sought-after panel reviewer for the National Institute of Health, the Federal Drug Administration, and the National Heart, Lung, and Blood Institute.
A leader with the Pediatric Academic Societies, Truog also helped create the Pediatric Interim Care Center in Seattle, an out-of-hospital, not-for-profit entity for drug-affected infants, and is a founding member of the Bronchopulmonary Disease Collaborative.
He lives in Kansas City, Missouri, where he serves as the medical director for the Center for Infant Pulmonary Disorders at Children's Mercy and the Sosland Family Endowed Chair in Neonatal Research and professor of pediatrics at the University of Missouri – Kansas City School of Medicine.
Mansco Perry III '74 • Distinguished Achievement

Mansco Perry III '74 is known as a role model to his family, friends, and colleagues as well as an innovative leader in the field of investment management. Perry is the 2018 recipient of Chief Investment Officer's lifetime achievement award for his contributions as CIO of the Minnesota State Board of Investment (MSBI), the Maryland State Retirement System, and Macalester College. Under his direction, the MSBI (with assets of $95 billion) manages the assets of the 15th largest state pension fund and has consistently achieved investment performance in the top quartile.
Perry has also been a dedicated volunteer to his community through service on nonprofit boards such as Catholic Charities, the St. Paul Foundation, and the Worker's Compensation Reinsurance Association—as well as to his alma mater as a member of the Alumni Board, the regional clubs, and the Class of 1974 Reunion Planning Committee.
Nominators note Perry's quiet support for those around him, including Carleton students seeking his advice. Significantly,Perry has devoted his career to having a positive societal impact, ensuring that students have scholarships to fund their educations and retirees have reliable pensions and saying, "my achievements as an investment professional are only meaningful if they assist these organizations to achieve their objectives."
Perry, a history major, holds a BA from Carleton, an MBA from the University of Chicago, and a JD from Mitchell Hamline School of Law (formerly William Mitchell) College of Law.
Perry lives in Eagan, Minnesota
Lincoln Child '79 • Distinguished Achievement

Author Lincoln Child '79 has achieved what exceedingly few writers have: international acclaim with more than two dozen books on The New York Times best-selling list.
Graduating from Carleton with distinction in English, Child went to work as an editor at St. Martin's Press, where he quickly made a name for himself.
Interested in commissioning a book about the American Museum of Natural History, he reached out to Museum employee Douglas Preston, which led to a prolific partnership as the writing team of Preston & Child. He left the publishing world, and together the two wrote Relic, which sold more than a million copies and was turned into a No. 1 box office hit movie. Child and Preston have continued to collaborate on 27 more books, including 23 consecutive NewYorkTimes bestsellers.
Additionally, Child has found bestselling success as a solo writer with thrillers such as Full Wolf Moon, The Forgotten Room, and Deep Storm. Significantly, each of his nominators emphasizes that despite his voluminous output Child never sacrifices quality, and each of his books is celebrated for its literary merit, deeply crafted characters, complex plots, thorough research, and masterful use of language. He has won the National Award for Distinguished Contribution to American Literature and Popular Culture, and a National Public Radio Award for best thriller.
Child's dedication to his readers is legendary as well, as he is known for signing thousands of first editions and bringing a sense of whimsy to author events.
Child lives in Sarasota, Florida. His daughter, Veronica Child '18, also graduated from Carleton.
Katherine Rowe '84 • Distinguished Achievement

With career highlights including university president, renowned Shakespearean scholar, and digital entrepreneur—not to mention Ultimate Frisbee pioneer— Katherine Rowe '84 stands out even among the most distinguished academics.
Rowe, who holds a PhD in English and American literature from Harvard, became president of William & Mary in 2018 after four years as provost and dean of faculty at Smith College. During her time at Smith, she had a significant impact on the college through increasing diversity in faculty hiring, helping plan and design a new library, strengthening the position of department chairs, and launching one of the first statistical and data sciences majors at a liberal arts college.
Rowe has also published dozens of scholarly articles and books, beginning with Dead Hands: Fictions of Agency,Renaissance to Modern and Reading the Early Modern Passions: Essays in the Cultural History of Emotion.Establishing herself as a leading voice in Shakespeare adaptations, she also co-wrote New Wave Shakespeare on Screen. Rowe's extensive knowledge of the Bard led her to co-found Luminary Digital Media, a series of interactive iPad apps for high school and college students studying Shakespeare, and in 2019 she began a term as president of the Shakespeare Association of America.
While still an English major at Carleton, Rowe helped form what would become Syzgy, the college's first women's Ultimate Frisbee team, and has remained dedicated to the sport by coaching young women.
She lives in Williamsburg, Virginia.
Daniel Casper '89 • Distinguished Achievement

With 13 world championship gold medals, Daniel Casper '89 demonstrates the pinnacle of achievement in the sport of cycling.
At Carleton, Casper was an English major and a stand-out runner, and his many successes as a student-athlete—a nine-time All-American and national champion in the metric mile—earned him a spot in Carleton's 'C' Club Hall of Fame in 1999.
Post-graduation, Casper earned a master's degree in English and education from the University of Minnesota, but numerous injuries prevented him from further running success. Far from being discouraged, in his 30s Casper took up competitive cycling. He won his first Masters World Championship in 2011 and has since repeated as world champion six times in the individual pursuit, five times in the team pursuit, and twice in the scratch race.
In 2017 Casper set the world record in the 2000-meter masters individual pursuit and the 3000-meter masters team pursuit. He holds 28 national track and road cycling titles and is considered among the best in the world in his age group. He has also twice won the master's division of the unofficial world stair climbing championships at the Empire State Building.
Yet it is his gracious nature and dedication to coaching others in the sport of cycling that his nominators emphasize. As a fellow racer noted, Casper is always "first among competitors in honor and integrity."
He lives in St. Paul, Minnesota, and is a captain in the Minneapolis Fire Department.
Brent Irvin '94 • Distinguished Achievement

Brent Irvin '94 is a global leader in the fields of business, technology, and intellectual property rights. As the vice president and general counsel of China-based Tencent Holdings Limited, Irvin has played an integral role in the company's rise to become one of the largest Internet companies in the world and is among the few foreigners who have risen to the top of corporate China.
At Tencent, Irvin oversees a team of nearly 400 lawyers that has done ground-breaking work in the areas of intellectual property rights, anti-piracy, competition law, and platform liability. He and his team have also led efforts to improve the PRC court system through the use of mobile technologies, including an innovative app-based case management system. Recognizing his work, in 2016 the Financial Times named him one of the top 30 general counsels worldwide
In addition to overseeing legal matters, Irvin is also active in Tencent's investment activities, especially overseas, and is currently a board member for numerous Tencent invested companies ranging from Gaana Music and Ola Cabs in India to Grinding Gear Games in New Zealand.
Still a loyal Carl, Irvin has hosted Carleton students as interns at Tencent and advises students through the Career Center's 30 Minutes program.
A history major, Irvin also holds a master's degree in Asian studies from Yale and a JD from Stanford University Law School.
He currently splits his time between Mercer Island, Washington and Shenzhen, China.
Wendy West '94 • Distinguished Achievement

With two primetime Emmy Award nominations and three Writer's Guild of America Award nominations, Wendy West '94 is an accomplished writer and television producer. Her work in literature and film is noted for its humor, intelligence, and challenging ideas,with human-centered plots that treat women and other under-represented people as full participants in the story.
After 20 years in television, West has amassed an impressive list of credits, from writer to executive producer on television programs including Law & Order: Special Victims Unit, The Practice, and Dexter. She recently created the crime series Ultraviolet.
Prior to starting her career, West earned a master's degree of fine arts in film studies from the University of Southern California's School of Cinema-Television.
While still at Carleton, West honed her dramatic skills in Cujokra, the Experimental Theater Board, and Uninvited Company. She majored in English before a media studies discipline was recognized, and Carleton English professor Susan Jaret McKinstry credits West as a catalyst for institutional change. Her work and ideas helped spark the college's creation of the new Department of Cinema and Media Studies (CAMS), a CAMS concentration, and ultimately, a popular CAMS major. Additionally, her determination—and successful effort—to craft a creative rather than traditional senior comps project directly led to interdisciplinary comps options.
West lives in Los Angeles, California.
Sarah Walker '99 • Distinguished Achievement

A tireless social justice advocate, Sarah Walker '99 has dedicated her career to helping advance criminal justice reform locally and nationally as a non-profit executive, political consultant, and most recently as the Deputy Commissioner of the Minnesota Department of Corrections. She was the first woman of color to enter the lobbying world in Minnesota and is also the first woman of color to be appointed in the Minnesota Department of Corrections.
Her many notable achievements include founding the Minnesota Second Chance Coalition, a lobbying and advocacy organization dedicated to seeking equal treatment for formerly incarcerated citizens, and driving bipartisan support for significant legislation reforms including Minnesota's "Ban the Box",an expansion of expungement laws, probation reform, and comprehensive drug sentencing reform.
Walker is the past president of the Coalition for Impartial Justice, whose mission was to empower voters with unbiased data to make informed decisions in judicial elections and reduce partisan effects. She has served on the board or as a consultant to more than 25 statewide and national foundations such as the Council on Crime and Justice, the Ramsey County Juvenile Detention Alternatives Initiative, the African Development Center, Minnesotans United for All Families, the US Justice Action Network, and more. In 2007 she was appointed to the Council of Black Minnesotans by Governor Pawlenty and in 2011 she was appointed by Governor Mark Dayton to work toward fairer sentencing policies on the Minnesota Sentencing Guidelines Commission. Through her lobbying efforts, she has fought to reduce gun violence, working with Every Town for Gun Safety, MOMS Demand Action, and Students Demand Action.
For the past decade Walker has been a regular political and social commentator on local and national radio and television outlets. Named one of the Twin Cities' "40 Under 40" by the Minneapolis/St.Paul Business Journal, Walker lives in Minneapolis with her husband and fellow criminal justice reformer, Brockton Hunter.
She graduated from Carleton as a political science and African American studies double major and has completed her course work in the University of Minnesota's departments of political science and sociology.
Michael Martin '09 • In the Spirit of Carleton

With a drive to identify problems, curiosity to question existing systems, and creativity to find innovative solutions, Michael Martin '09 is transforming emergency care.
Martin realized that emergency communication in the US still worked on a 1960s analog-based system—leading to tens of thousands of fatalities annually. As a graduate student at Harvard University, Martin co-founded RapidSOS to rebuild the global emergency response infrastructure— linking any connected device directly to 911/first responders with life-saving data. In 2018 that technology went fully commercial—at Apple, Google, Microsoft, and Uber, among others— with over 150 million emergencies managed annually and over a thousand documented examples of lives saved.
Recognizing Martin's innovation and impact, in 2017 Forbes placed him on top of its "30 Under 30 in Healthcare" list. His venture won Harvard's President's Innovation Challenge in 2015 as well as the 2016 Consumer Technology Association's Startup of the Year Award, and it was named one of the Top Technology Innovations of 2015 by the MIT Technology Review.
Martin and RapidSOS have been featured in national media including The New York Times, CNN, ABC, NBC, CBS, Fox, Wired, the Wall Street Journal, and The Washington Post.
A political science/international relations major at Carleton, Martin also holds an MBA from Harvard. He lives in Long Island City, New York.
Matthew Fitzgerald '14 • In the Spirit of Carleton

Putting his liberal arts problem-solving skills to task, Matthew Fitzgerald '14 has pioneered revitalization efforts of Minnesota's agricultural landscape. Just two years after graduating from Carleton as a religion and political science double major, Fitzgerald, an organic farmer, utilized his expertise in community organizing to co-found the Central Minnesota Young Farmers Coalition, a group dedicated to changing policy, building community networks, and serving and supporting young farmers.
Recognizing that fewer than three percent of farmers are younger than 35, Fitzgerald and the coalition lobbied state Republicans and Democrats to pass the Beginning Farmer Tax Credit in 2018, which resulted in more than $2 million for young farmers and roughly 400 new young people entering the industry, and it inspired at least four other states to consider similar legislation. This is only one way Fitzgerald demonstrated his knack for leadership, his creativity, his concern for the greater community, and his drive to create a better future for all.
Previously, Fitzgerald worked as a community organizer for Thrivent in Minneapolis. He has also put his talents to work for Carleton, volunteering for his class reunion program committee.
Fitzgerald lives in Hutchinson, Minnesota, and he serves on U.S. Minnesota Senator Tina Smith's Agriculture Advisory Committee.
Paul Thiboutot • Exceptional Service

After admitting almost 45 percent of all Carls who have graduated or expect to do so in the next four years, PaulThiboutot has led an astounding career of service, passion, and love for Carleton.
Thiboutot joined the Carleton staff in 1987, when the higher education landscape was vastly different and Carleton received roughly 3,000 applications per year. In 2019, as he retires as Carleton's vice president and dean of admissions and financial aid, that number is more than 7,000, and the college's selectivity rate has dropped from 40 to 20 percent.
Thiboutot led the admissions office to adapt as market pressures changed while always championing accessibility and diversity—over the course of his tenure, the percentage of admitted students of color at Carleton doubled.
Numbers alone, however, fail to depict Thiboutot's full impact on the student body and his brilliance in crafting classes filled with young people who embody Carleton values of intelligence, curiosity, and whimsy—all traits that shine in Thiboutot himself. Always the first to burst into song, he brought humor, joy, humility, and energy to work every day. He was a staunch supporter of financial aid, advocating an admissions philosophy of meeting students' full need during their entire time at Carleton. In this way, his contributions to college accessibility are truly monumental.
He holds a BA from Boston College and an MA from the University of Chicago. Thiboutot is a Carleton parent, of Lily Thiboutot '08, and lives in Northfield.