2015 Alumni Association Award Recipients
Lawrence Perlman '60 • Distinguished Achievement
Minnesota-based Control Data Corp., once at the vanguard of the computer industry, was slowly spinning into decline in the late 1980s as the market began shifting to microcomputers. It was near bankruptcy when Lawrence (Larry) Perlman '60 was called upon to lead the troubled giant's turnaround. After returning the company to profitability, he orchestrated separating Control Data into two separate entities: Ceridian Corporation, a leader in data services, and Control Data Systems, the successor to the computer business. Perlman took the helm of Ceridian. The restructuring led to a major increase in shareholder value for the former Control Data shareholders, and in recognition for his achievement Perlman was named by Corporate Report magazine as Minnesota's CEO of the year for 1999.
As a strong and vocal advocate for women and minorities in the workplace, Perlman was a less-than-conventional businessman. He was the first CEO to testify to Congress in support of the Family Leave Act, which was opposed at the time by the leading business organizations. Responding to the criticism, he said "The way I see it, I'm clearly right if these groups think I am wrong." He believed more women should hold top corporate positions and that all Americans should have access to jobs and economic security. To that end, he encouraged business to take the lead in the continuing education of the workforce. His commitment to these ideals helped earn him the NAACP Lifetime Achievement Award in 1999 and the first-ever award for Excellence in Corporate Diversity from Working Mother magazine in 2000.
Under the Clinton administration, Perlman chaired the 21st Century Workforce Commission, established in 1998 by Congress to address a critical shortage of workers in the disciplines of science, technology, engineering, and math. In 2008 he was among the first to be inducted into the Minnesota High Tech Association's Science and Technology Hall of Fame. Jane Belau, a former Control Data Corp. vice president, noted, Larry "is that amazing combination of brains, energy and heart… a CEO whose vision included not just the success of his companies, but how [they] could contribute to … the important issues of mentorship, diversity, and fairness in the workplace."
Perlman continues to pursue his other passions: conservation, specifically in the Greater Yellowstone ecosystem; art (he is a longtime trustee of the Walker Art Center), and music (he also served on the board of the Minnesota Orchestra). As a Carleton trustee, 1986-1993 and 1998-2013, he tried to foster principles of governance that would strengthen and sustain Carleton's future. He and his wife, Linda Peterson Perlman, received the William Carleton Medal in 2004 in recognition of their stewardship of the College.
"Carleton transformed my life," he said, "and I feel a responsibility to give back to it." The Perlmans live in Jackson Hole, Wyoming and have two children, including Dr. David M. Perlman, '89.
Fred Whiting '60 • Distinguished Achievement

Former South Dakota legislator Fred Whiting has "spent much of his life looking out for others in the world, many of whom have no idea how much impact he has had on their lives," says friend and former colleague Mark Barnett, a circuit court judge and former attorney general in Whiting's home state.
Whiting began his international odyssey by earning a graduate diploma in economics from the College of Europe in Bruges, Belgium. A year later he was teaching in a boarding school in a remote village in Nigeria as a member of the Peace Corps. Upon returning to the United States, he attended Yale Law School, graduating in 1966.
Whiting's international business career began in earnest as corporate development officer for Chromalloy Europe in the Netherlands, followed by a stint as general counsel for Sime Darby Berhad in Kuala Lumpur, Malaysia. Within three years, he was asked to head Sime Darby International Tire Company in Manila (formerly B.F. Goodrich Philippines), growing rubber and manufacturing tires. Whiting was also president of the American Chamber of Commerce of the Philippines, steering the U.S. business community through the 1986 revolution that ended the Marcos regime.
After Whiting's return to South Dakota in1987, he turned to a life in politics and served in the state legislature for 10 years, serving as chair of the Senate Judiciary Committee. But his effectiveness on the world stage was in demand; Whiting was sought by the U.S. State Department to serve as a business, economic, and political consultant. His international stewardship has continued through democracy–building training programs in 24 countries. His workshops from Afghanistan to Vietnam have strengthened local approaches to political governance, parliamentary reform, decentralization of government, international trade and tourism, business ethics, and private sector development.
Along with his international interests, Whiting has served on the boards of The Mount Rushmore Society, Rapid City Regional Hospital, The Nature Conservancy and The Journey Museum in Rapid City. His son David is a Foreign Service Officer with the U.S. State Department, currently serving in the Philippines.
Michael Baum '65 • Distinguished Achievement

There are certain qualities that mark an educator and scientist as exceptional. Among them: publication of peer-reviewed articles in respected journals, a strong history of outside funding for research, a reputation for training students who go on to achieve great success in the field, and a record of service to the academic institution. In the field of behavioral neuroendocrinology, Michael Baum '65, a biology professor at Boston University since 1985, is such an individual.
Colleagues in his field—which examines how hormones regulate reproduction—describe Baum as the "pillar of the behavioral neuroendocrine scientific community" and "someone who has shown tremendous influence on the entire field."
Baum is modest about his accomplishments. His Carleton classmate and a co-chair of their 50th reunion, Sarah Hawthorne Jones, says, "When we were planning a meeting last summer, Mike mentioned he was unavailable during a certain week because he was going to Australia." Only after pressing him further did he confide the purpose of his journey: to accept the prestigious Daniel S. Lehrman Lifetime Achievement Award from the Society for Behavioral Neuroendocrinology, one of the highest honors in the field.
Baum's research has important implications for human communication via pheromones, an underappreciated and sometimes controversial area of inquiry. More broadly, it is directly relevant to understanding human psychosexual differentiation and gender identity. "Mike's work demonstrates how fundamental neuroanatomical, neuroendocrinological, and behavioral work, using animal model systems, can enhance our understanding of the human condition," writes one nominator.
A frequent lecturer and author of more than 200 articles and reviews, Baum is known for his focus, integrity, empathy, and warmth. Says another nominator, "Mike's wisdom and judgment [have been] a guiding light for the field of behavioral neuroendocrinology for several decades; his excellence and demeanor have made him an exceptional mentor and role model for a generation of young scientists."
In addition to his scientific accomplishments, Baum also enjoys performing with the Back Bay Chorale in Boston. He credits voice lessons during his student years for cultivating his lifelong interest in solo and choral singing.
Baum and his wife, Catherine Snow, have one son.
Penelope Brown '65 • Distinguished Achievement

As a linguistic anthropologist, Dr. Penelope Brown has established herself as an international expert and leading researcher in cross-linguistic and cross-cultural studies of language, cognition, and human development. But it was her revolutionary theory of politeness, and the resulting book she co-authored and published in 1987 with her research collaborator and husband, Dr. Stephen Levinson, that served as a launching pad for new research in the field.
Her studies of language in the Tzeltal Maya community in southern Mexico's Chiapas region have spanned more than 40 years. As a former colleague explains it, Brown's work has demonstrated "how preconceived notions of what is involved in language in general, and child language development in particular— based on research in Western, largely middle-class environments—need to be reconsidered and reevaluated."
Much of her expertise was gained through painstaking field research in Chiapas. "The researcher has to be prepared to learn the language, spend a great deal of time in the community, then transcribe the speech, often with very little help, given the type of community in which this work often goes on. Finally, the data has to be glossed in terms of grammatical categories before the data can be analyzed," notes a colleague. "Penny has done this for Tzeltal, and her work has provided a number of extremely important findings" in relation to syntactic and semantic development. In turn, that prompts questions about language universals and the language children start with and find easiest to learn.
In more recent years Brown began studying and comparing communicative development among children in the Mayan community with that of infants and children in the Rossel Island community of Papua New Guinea. Brown recently retired from her position at The Max Planck Institute for Psycholinguistics in the Netherlands and now lives in England. She and her husband, Stephen, have one son. She also has two Carleton connections in her family: sister Amanda Brown Dill '64 and nephew Kevin Dill '92.
David Goldstein '65 • Distinguished Achievement

The importance of David Goldstein's research, advocacy, and leadership in the field of diabetes care and understanding can't be overstated. Most diabetics know their HbA1c number and use it to gauge how well they are controlling the disease. Goldstein's more than 30 years of research makes this possible.
In the early 1980s Goldstein was an original investigator in the Diabetes Control and Complications Trial (DCCT) and was responsible for standardizing the tests for the multi-site study. "At about the same time he began working with the Centers for Disease Control (CDC) to utilize these standardization methods more widely in clinical laboratories in the United States. It is this latter effort that has expanded and made a huge impact around the world," writes one nominator.
"The beauty of this test . . . is that it can integrate glucose control over a period of weeks and months so that by testing every three to six months it can be used to determine how well patients are controlling their blood sugar. But in order to make sense of these values, it is necessary to establish standard procedures and norms—and this is the great contribution of David as the leader in the long, hard task of standardization," another nominator writes. "The impact of his work on the lives of patients, health care, public health, and treatment development are continuing and expanding in the face of an epidemic of obesity and diabetes around the globe." Since 1978 Goldstein has been at the University of Missouri–Columbia and the University of Missouri Health Sciences Center, where he is now a professor emeritus and continues medical student and resident physician teaching responsibilities. Goldstein has received numerous grants and won a number of awards for his research, and he has co-authored scores of articles on DCCT, pediatric endocrinology, and diabetes care and research.
Goldstein and his wife, Jean Strandberg Goldstein '66, live in Columbia, Missouri, and have two children and four grandchildren.
Howard Tyner '65 • Distinguished Achievement

Howard Tyner's 40-year career as a journalist started even before he came to Carleton: He was coeditor of his high school newspaper in Milwaukee. When he retired as vice president of news/editorial for Tribune Publishing in 2003, he had covered some of the most dramatic international stories of the 20th century and had also taken a giant step into the 21st century as a pioneer of media convergence.
Tyner earned a master's degree at Northwestern University's Medill School of Journalism in 1967 and landed a position with United Press International's London bureau. Expecting to be there a year, he stayed for 10, covering Eastern and Central Europe following the 1968 Soviet-led invasion of Czechoslovakia. After being hired in 1977 by the Chicago Tribune and working as a roving international correspondent for five years, he transferred to the Tribune's Moscow bureau in 1982. By 1988, Jack Fuller, former publisher of the Tribune, writes that "Howard was the obvious choice to become the editor in charge of all the newspaper's foreign and national coverage. . . . It is by no means always the case that a great correspondent becomes a great editor, but Howard made the transition almost instantaneously."
In the early '90s, Tyner recognized that newspapers would face tumultuous changes with the dawning of the Internet. "Long before most others on the editorial side of the industry, Howard recognized that the earth was shifting beneath our feet, that the newspaper as we had known it was an endangered entity and that those who cared about journalism and the American people's right to know had to adjust to new ways of working," writes one nominator. "Howard set about trying to find new approaches to doing journalism in a for-profit world." Under his leadership, the Tribune was the first newspaper in the nation to go online, offering expansive coverage in many subject areas, high-tech design, and interactive user interfaces.
The Tribune received six Pulitzer Prizes, two Robert Kennedy awards, and numerous other citations under Tyner's direction. In 2000 Tyner was named U.S. editor of the year by the National Press Foundation. He was a founding member of American Society of Newspaper Editors and served as president of World Press Institute.
Tyner and his wife, Jane, live in Evanston, Illinois.
Susan Wadley '65 • Distinguished Achievement

A Carleton junior year abroad sent Susan Snow Wadley to India, and in some ways, she has not diverged from that path. Known as one of the premier anthropologists specializing in India, she is now the Ford Maxwell Professor of South Asian Studies at Syracuse University. She has published influential books and articles in her field and has been the recipient of numerous research grants.
That year in India shaped Wadley's life. There she began researching girls' education, and she has since continued to focus on women's lives, their rituals, their religious stories, their creative expressions, and the ways in which transformations in Indian society have affected them. This has culminated in her recent work on female artists in the Mithila region of northern India.
"As India has gained more prominence in the world over these past five decades, much of the work that might have once seemed remote has become increasingly important, and Professor Wadley's expertise has been sought in many areas," one nominator notes. "For a number of years she helped select Fulbright scholars to India; she continues to be a prominent speaker and panelist in national and international meetings."
Another nominator takes a more esoteric look at Wadley's work. "My personal assessment of Sue's contribution has been in her ability to derive universal truth from lessons learned through the microscope of local cultures. By emphasizing the importance of local conditions in response to social change and conflict, her work has had an impact beyond academia. Her chosen issues of gender, individual freedom, and religious beliefs, combined with her eclectic inquisitiveness, intellectual rigor, and personal determination, have been an example and inspiration."
Wadley currently chairs the board of directors for the South Asian Summer Language Institute and is chair of the publications committee of the American Institute of Indian Studies.
Wadley shares her Carleton connection with brother Calvin Wadley '67. She and her partner of 25 years, Rick Olanoff, have four daughters.
Melissa Young '65 • Distinguished Achievement

It was 1965, the middle of a turbulent era in which civil rights, social justice, feminism, and environmental responsibility were seeping into America's consciousness. Among the Carleton students embracing these
efforts was future television documentary producer Melissa Young. "I know of no one who has so consistently been a voice for social justice and environmental responsibility as has Melissa Young," says a nominator.
Young's social activism took various paths, many leading through Central and South America, starting with a project building houses in Guatemala during her sophomore year. After graduation, she was a Fulbright Scholar in Peru and then volunteered in a coffeehouse in Colorado Springs—a refuge for service members opposed to the Vietnam War. She worked in a women-owned and -operated custom cabinetry co-op, and she organized a group of Seattle carpenters—half of them women—to build a school in an impoverished area of Nicaragua.
While in Nicaragua, she began filming her experiences and through that project met fellow activist and filmmaker Mark Dworkin, who became her partner in work and in life. In 1987 they established Moving Images Video Project, a nonprofit that produces and distributes TV documentaries that encourage peace, human rights, global justice, and protection of the environment. The duo's films have consistently garnered high praise for exhaustive research, technical and artistic excellence, and audience engagement. Their work is used educationally from kindergarten to university level; six films have aired nationally on public television, the latest in 2014.
Young's work has been recognized with three Golden Eagle Awards, the Golden and Silver Apple Awards from the National Educational Media Network, two Bronze Awards from the Columbus Film Festival, a Production Excellence Award from Women In Film Seattle, a Labor Award from Media that Matters Festival, and the Silver Award at the Chicago International Film Festival.
Young and Dworkin have two daughters and two grandchildren. In her free time, Young enjoys gardening, hiking, and swimming.
Jon Blue '70 • Distinguished Achievement

Connecticut Superior Court Judge Jon Blue's public service career began soon after his graduation from Stanford Law School in 1973. "Three years at a corporate tax firm convinced him he wanted to devote his professional abilities to a different goal," wrote one nominator. For the next 13 years Blue worked as a legal assistance attorney and public defender arguing cases on behalf of indigent clients.
One of his cases, Little v. Streater, put him before the U.S. Supreme Court and in the pages of American Lawyer. His client, Walter Little, was being sued in a paternity case, but Little couldn't afford to take the blood test to prove the claim was groundless. Blue won the case, arguing that a defendant in a paternity case couldn't be denied a blood test on grounds of indigence.
Noting "the national importance of his dogged pursuit of the rights of indigent defendants," his 25 years as a judge, his appearances before the Supreme Court of Connecticut, and his continued contributions to his profession through lectures, publications, and professional associations, "Jon's achievements and distinguished career are a credit to the legal and judicial professions and to Carleton," says one nominator.
Among the civil and criminal trials over which Blue presided was a high-profile case in which the wife and two daughters of a Cheshire, Connecticut, doctor were viciously attacked and murdered during a home invasion. Despite the complexity of separate trials for the two co-defendants, a flurry of motions on each side, and a voracious press, Blue handled each situation "skillfully and thoughtfully," one of his nominators writes.
Blue maintains an interest in the history of law as well as its practice. Later this year, his book The Case of the Piglet's Paternity will be released. Using original records, Blue chronicled legal life in the New Haven Colony from 1638 to 1665. "Only a trial judge could have written this book—and only a trial judge with a love of history," writes one reviewer.
Blue is married to Jean Elmblad Blue '71,and is the father of Eleanor Blue and Miranda Blue '06. He also notes that he is a "fortunate member of a close-knit group of Carleton friends that has shared adventures, happiness, and adversity for more than 45 years."
Beth Boosalis Davis '70 • Exceptional Service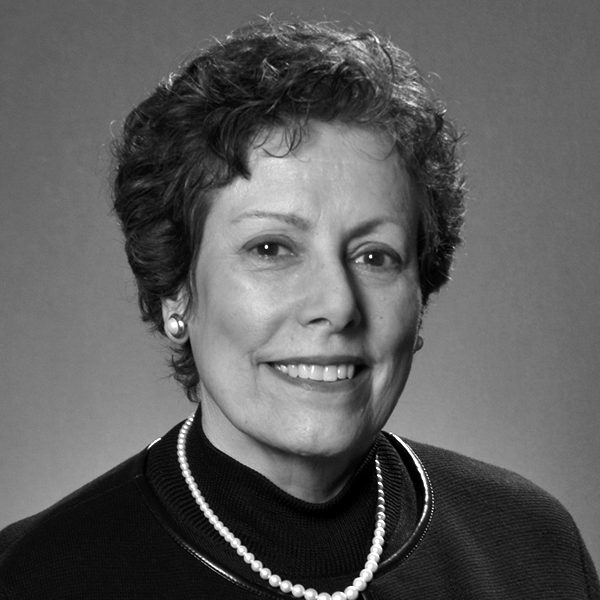 Beth Davis is the kind of person people turn to when they need advice because they know they will get a thoughtful, honest reply. During her years of service to the college since her graduation in 1970, Davis has been called upon time and again—and has responded with wisdom, kindness, and tact.
Davis majored in English at Carleton and graduated from the University of Chicago Law School in 1974. Davis has practiced law, served in elected office, managed a national nonprofit, written the book Mayor Helen Boosalis: My Mother's Life in Politics, and served on numerous boards in the greater Chicago area and nationally.
As a Carleton volunteer, Davis has served in an array of roles: president of Alumni Council, working on reunion planning committees, supporting Alumni Annual Fund gift efforts, serving as the Chicago club chair, sitting on search committees and strategic planning groups, and her long tenure on Carleton's Board of Trustees, beginning in 1994 as an alumni trustee and serving in numerous leadership roles on the Board from 2002 to 2014.
"That's what the written record says," former president Steve Lewis says in his letter of recommendation, "but it was the character of Beth's service that sets her apart from others who have some of the same 'credentials.' One of the reasons Carleton is as strong an institution as it is lies in the willingness of Carleton alumni to do both what is asked of them by the college and to go beyond those tasks in offering to undertake jobs, to proffer thoughtful advice, to be analytical in their approach to issues that the college faces (or ought to face), and to do so without expecting the college or its leadership to agree with them on everything. Beth is really exceptional in all those dimensions," Lewis writes.
Appreciated for her tact, creativity, kindness, intelligence, and willingness to roll up her sleeves, "Beth has a buoyant personality that has the effect of raising the morale of any group she works with," one recommender notes. But what is intangible is the "impact her work has had, or the absolute faith and trust that leaders at the college and on the Board of Trustees have placed in Beth over time. While serving as a leader in so many ways, Beth has also been among our most humble and modest alums."
Davis also enjoys returning to her Carleton roots for leisure: She has been an enthusiastic participant in Carleton Alumni Adventure trips to Alaska, the American Southwest, the Columbia River, and the Black Sea.
Davis and her husband, Max, live in Evanston, IL, and have two grown sons.
Kathleen Culhane‐Pera '75 • Distinguished Achievement
Indefatigable, compassionate, and dedicated are words colleagues and friends use to describe Kathleen Culhane-Pera. A family physician, anthropologist, researcher, author, and teacher, Culhane‑Pera has dedicated her career to studying and addressing the cultural barriers that immigrant populations face when receiving medical care in the United States. She is especially well known in the Hmong community and has spent years studying the culture, learning the language, and working with the Hmong population in Minnesota and Southeast Asia.
"Kathie is a bridge between people on both sides of the cultural divide, helping Hmong patients and their community to increase trusting relationships and decrease patients' fears of providers and procedures, and helping community health educators, primary care providers, and medical specialists incorporate cultural sensitivity and recognize the role of traditional Hmong healing in caring for and healing their patients," a nominator writes.
Culhane-Pera has published in various medical journals, as well as editing and contributing to the book Healing by Heart: Clinical and Ethical Case Stories of Hmong Families and Western Providers. She has received several awards, including the Minnesota Academy of Family Practice awards for researcher of the year and teacher of the year. She is active in the new field of community-based participatory action research, which includes community members as co-researchers and aims to improve community health as much as make discoveries.
In 2013–14 she traveled to northern Thailand on a Fulbright Scholarship to study and assist rural populations with breaking down barriers for women during pregnancy. As a volunteer, she has traveled twice to provide medical care in Haiti. She is known for being able to communicate in a way that opens doors to new understandings. A colleague who, through Culhane-Pera's help, arranged a meeting between a shaman and a group of students, reports, "The students and I were amazed at how Kathie could find ways to bridge two ways of knowing. It was art and science at its best."
Dr. Culhane-Pera is Associate Medical Director and Co-director of Community-based Research at West Side Community Health Services, a federally qualified health center in Saint Paul MN, where she has worked since 1994. She and her husband Tim Pera live in Saint Paul; they have two grown children.
Emily Stevens '85 • Distinguished Achievement
"Our goal is to keep girls interested in science, technology, engineering, and math," Emily Stevens told the Carleton Voice in 2013. That's exactly what she does as managing producer of SciGirls, an Emmy Award-winning reality show for girls ages 8-12. Produced by Twin Cities Public Television (TPT) and shown nationally on PBS, the show received the Emmy for Outstanding New Approaches in Children's Television in 2011, and was nominated again in 2013.
Stevens manages production for TPT's Science Unit, recently recognized for another Emmy‑winning show, Transplant: A Gift for Life, which revealed the emotions and science involved in vital organ transplants through real-life stories. "Her unit is one of the most respected television science education units in the country—and Emily has played a critical role in shaping it and its success," notes one nominator.
Stevens first worked at TPT in the early 1990s as a production manager on Hoop Dreams, Alive From Off Center, and The Dakota Conflict. "She pursues and has achieved excellence in developing and applying planning, management, and administrative skills that make the most of scarce resources, so high-quality public media products are made available to the nation," says another nominator.
After her first tenure at TPT, Stevens's decade of production credits included documentaries, series, features, and special projects for a wide range of networks. As director of production at Independent Television Service for five years, Stevens worked with independent producers on more than 100 documentaries, narrative films, and series for PBS.
"Emily has spent much of her professional life working to deliver and improve public media content in America," one nominator writes. "Despite her proven marketability in a much higher-paying industry (Hollywood filmmaking), she returned to public television, drawn by her desire to do something that makes a positive difference in people's lives."
Stevens and her husband, Bix Skahill, live in Falcon Heights, Minnesota.
Tracie Washington '85 • Distinguished Achievement
Tracie Washington is a passionate advocate of civil and human rights. She has a proven track record of building strong relationships and fostering engagement among a wide range of groups. The strength of her convictions has pushed state and local officials to make strides in community growth and change in Louisiana, particularly regarding housing issues and health care services.
For more than 20 years, Washington, a New Orleans native, has maintained a general civil practice concentrated in education law, civil rights, and labor and employment law. She received a master's degree in public administration from Drake University and a law degree from the University of Texas Law School, and has served as general counsel to the Austin, Texas, transit system and to the New Orleans Public School system.
Washington is a sought-after author, speaker, and adviser on civil rights and social justice issues. An expert in charter school board governance, having founded one herself, Washington now serves as vice president of Treme Charter School Association and is general counsel to Dr. Martin Luther King Jr. Charter School for Science and Technology.
After Hurricanes Katrina and Rita, Washington's practice focused on protecting the civil rights of individuals affected by those devastating storms. In 2006 Washington served the NAACP as director of the Gulf Coast Advocacy Center, and in 2007 she co-founded the Louisiana Justice Institute (LJI), a nonprofit civil rights legal advocacy organization devoted to fostering social justice campaigns across Louisiana, concentrating in the Gulf Coast region. LJI has worked to develop solutions concerning race and inequity in redevelopment, public education of special needs students, public housing residents, and, most recently, health care reform and economic development.
Washington has received numerous civil rights awards and was named by MSNBC's TheGrio as "one of its 100 History Makers in the Making" and by daily online magazine The Root as one of its "20 Leading Black Women Advocating Change." In November 2012 Washington received the Torchbearer's Award from the Greater New Orleans Chapter of the National Coalition of Black Women.
Says one of her nominators, "Tracie's list of accomplishments is long and impressive. What amazes me most is her ability to—in true Carleton style—do so many things well. Her dedication to her family, her church, and her community is tireless, and she still has time to make throws for her Mardi Gras krewe."
Stuart Comer '90 • Distinguished Achievement
In a letter nominating Stuart Comer, a classmate and fellow art history major said, "Stuart had a natural ease within the visual analysis and descriptive language of the field. More than that, he seemed to breathe art. . . . When imagining which of my fellow art history majors was going to make a mark in the world of art, it seemed clear that Stuart would be the one to watch."
Since 2013 Comer has been chief curator of the Department of Media and Performance Art at the Museum of Modern Art in New York (MoMA), the United States's flagship institution of modern art. The field "is an emerging one of international importance" that recognizes that "film is now a medium beyond modern," and in his work, which also spans video and performance as well as film, "Comer is unifying long–established film programs with contemporary artists' use of film in their hybrid artistic practice," notes one nominator.
Comer spent much of the 1990s in Los Angeles, working in the Museum of Contemporary Art's bookshop and writing reviews for local art publications, but he also was developing connections that would serve him well later on. He earned a master's degree in curatorial studies at the Royal College of Art in London, and in 2002 began work at Tate Modern in London as curator of public events. After expanding the film program at Tate, turning it into one of the major platforms in London's busy artists' film circuit, his position title changed to Curator: Film, Tate's first permanent curatorial post for film and video.
At MoMA, Comer's "energetic exploration of relationships between art and the moving image" will enable him to "make a significant contribution to [our] efforts to exhibit, collect, and interpret the art of our time," predicts director Glenn D. Lowry. Just before his appointment at MoMA, Comer also was given the exceptional honor of being appointed one of three curators for the 2014 Whitney Biennial, a prestigious and trendsetting exhibition of contemporary American art, typically by young and lesser-known artists.
"Overall, Stuart Comer is a force to reckon with in the art world, especially in relation to cutting edge forms of contemporary art involving film and the new media," writes Carleton art history professor emerita Alison Kettering.
Jim McCorkell '90 • Distinguished Achievement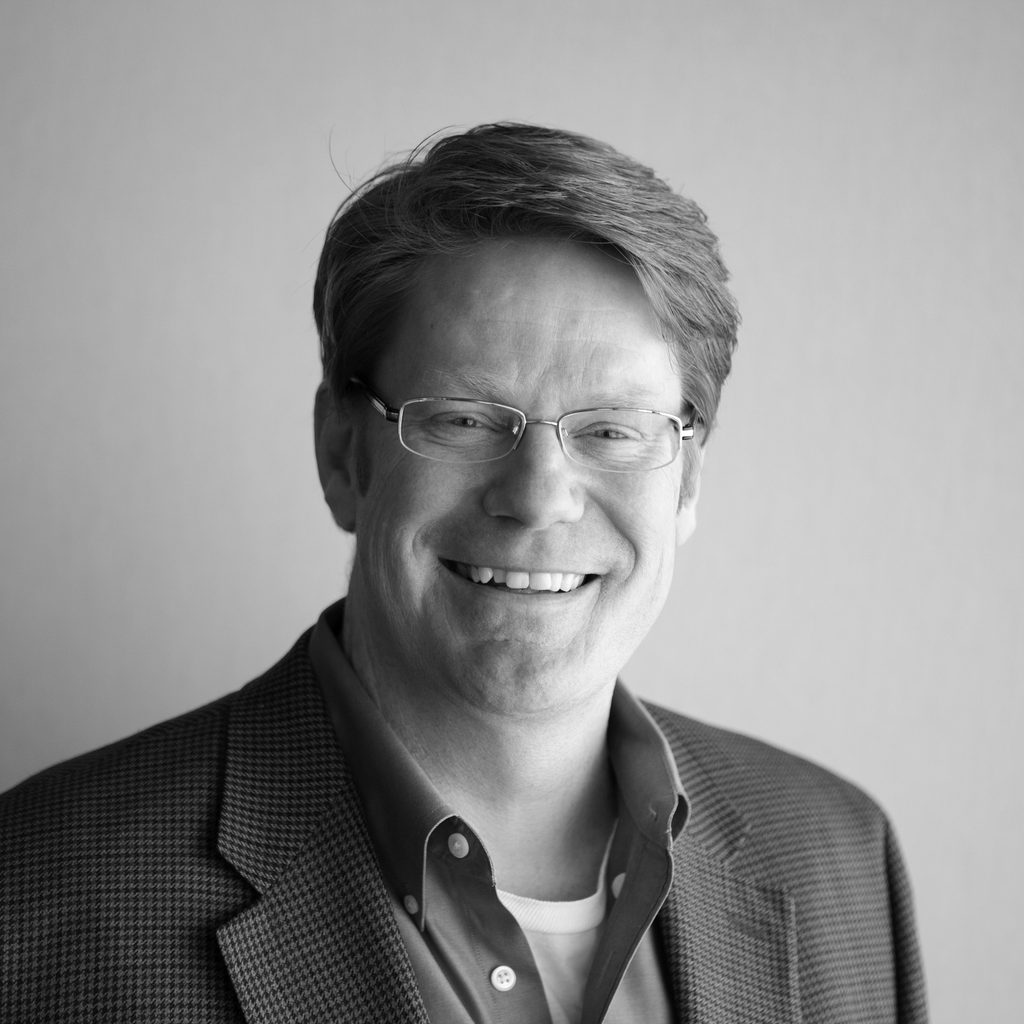 Jim McCorkell is widely recognized as an innovator and leader of one of the nation's most successful education-oriented nonprofits. McCorkell founded College Possible in 2000 based on his dream to help students from lower-income families prepare for and get into college and earn a degree.
Starting with a handful of recent college graduates mentoring 35 low-income high school students, College Possible now annually serves more than 18,000 students in six states who receive more than 320 hours of coaching and mentorship in high school. The support continues during their transition into college and during their college experience. The results are remarkable: 98 percent of College Possible students are admitted to college. Participation in the program makes a student ten times more likely to graduate.
McCorkell's passion for his cause has deeply personal roots. He came from a low-income family and neither of his parents attended college. "Jim was not just an idealist who wanted to give back; he shared the experiences of the students he served. His passion and commitment to his cause has been a motivating factor for me since the day I joined College Possible as a student," writes one nominator and Carleton graduate. "As a person who grew up below poverty, and who was told that college was not for me, walking across the stage on the Bald Spot in the spring of 2009 was the greatest achievement I have ever had."
McCorkell was elected as an Ashoka Fellow in 2006 and received Harvard Kennedy School's alumni achievement award in 2012. College Possible has won major awards of excellence from leading associations in the field and last year was included in a report from President Obama, Increasing College Opportunities for Low‑Income Students: Promising Models and a Call to Action. This year, his organization won the U.S. Department of Education's highly competitive i3 Grant to expand their efforts.
McCorkell maintains his Carleton connection by returning to make presentations on careers in social justice and social entrepreneurship, and he has hired recent Carleton graduates as AmeriCorps/VISTA volunteers, giving many alumni a start in the field. But he also has further ties to Carleton: His mother worked in the library for more than 30 years, his father worked in the shop as a maintenance painter, and his grandmother was a cook in Evans Dining Hall. "Though all have died, I know they would be very proud to know that I would be among the winners of this special recognition," says McCorkell.
He and his wife, Christine Greenhow, have a son, Jack, and a dog, Milly.
Erica Mohan '00 • In the Spirit of Carleton Award

Erica Mohan is a fighter for the homeless youth in the San Francisco Bay Area. She is the founder and executive director of Community Education Partnerships (CEP), a nonprofit organization that provides educational support through high-quality volunteer academic tutoring for homeless children in the pre-K through 12th-grade school system. Mohan has almost single-handedly run the program since its inception in 2010, providing tutors to more than 100 children in Oakland, Berkeley, and San Francisco.
The founding of CEP is, in some ways, "the culmination of a 15-year trajectory of volunteer service and advocacy that Erica began as an undergraduate at Carleton," says one nominator who, along with Mohan, co-directed the volunteer ESL tutoring program for immigrant adults in Minnesota. While completing her PhD in education from the University of British Columbia, Mohan tutored homeless children in southern California, where she had temporarily relocated to be near her husband. During this time, she began to imagine how she might use her PhD to transform access to education in her own community.
Her volunteer work tutoring children in Los Angeles went from one hour a week to three, to five, and finally, full time. When she returned to Oakland in 2009 she discovered that a free tutoring service for homeless children didn't exist, despite the vast need for such services. She completed her doctorate and immediately began conceiving her plan for CEP. The organization has been thriving, and by 2020, she hopes to help increase the percentage of Oakland students reading at or above grade level by the end of third grade from 42 to 85 percent.
In Oakland, Mohan has also co‑directed a summer program for multiethnic and trans-racially adopted youth. She continues her scholarly activities through conference presentations, lectures, writing, and publishing, and since 2013 has served on the board of the Tenderloin Neighborhood Development Corporation, which provides affordable homes for San Francisco's poorest residents.
"Erica personifies commitment to public service and civic engagement," says another nominator. "[She] is a shining example of the intersection of entrepreneurship and selflessness."
Mohan and her husband, Adrian Barnes, have two children and live in Oakland, California.
Nonoko Sato '00 • In the Spirit of Carleton Award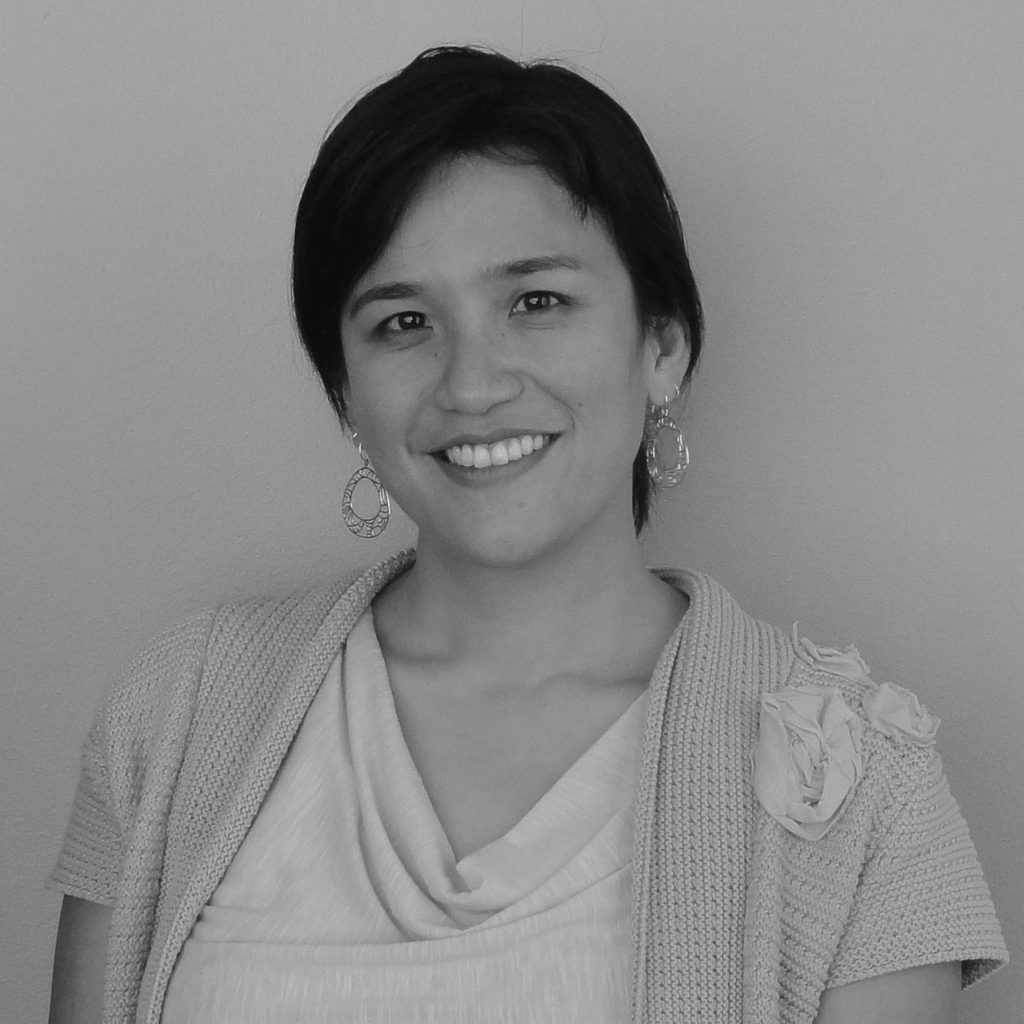 Only eight percent of low-income students graduate from college, yet a college education can be a critical factor in breaking the cycle of poverty for families. Nonoko Sato knows this firsthand. As executive director of SMART (Schools, Mentoring and Resource Team) in San Francisco's Bay Area, she wants to make sure that all deserving students, no matter their economic background, have the opportunity to pursue higher education.
SMART offers an eight-year continuum of support to students in 5th through 12th grades, which includes after-school and summer programming combined with academic and social-emotional support through strong partnerships with the Bay Area's most exceptional private schools.
Access to great education opened doors for Sato, whose background is similar to those of the students and families she serves through SMART. Sato joined the nonprofit in 2004 as a program director and was made executive director in 2008. In the six years she has been at the organization's helm, she has extended SMART's community reach from 55 students to 264 students. During that time, 100 percent of SMART scholars have graduated from high school and been accepted to college, and 94 percent attended college. Likewise, Sato expanded the financial goals to expand the nonprofit program, nearly doubling its annual revenue within two years.
"She has left an indelible mark," writes Scott Jordon, chairman of the SMART board, "not just on SMART, but on the entire San Francisco educational community and beyond. . . . She has been a huge contributor to transforming the discussion of socioeconomic equality and diversity in schools throughout San Francisco."
"I have known Nonoko since I was in the fifth grade, and I can personally attest to the fact that she genuinely cares about SMART beyond the program goals; she cares for the students and families on an individual level," writes one nominator, a current Carleton student. "Nonoko has never simply been the director. For my peers and me, she was a mentor."
Sato is married to Theo Johnson '00. They have one son.
Melia Garza '05 • In the Spirit of Carleton Award

Over the past 10 years, Melia Garza has relentlessly advocated for victims of sexual assault and violence in Minnesota. "In a field where supporter fatigue and burnout are high, Melia has found a way to expand her reach beyond victim support to large-scale systemic change. She has worked with victims, perpetrators, medical staff, law enforcement, prosecutors, nonprofits, and government agencies, finding ways to bring people together, helping them see the problem of sexual violence through new eyes," says one nominator.
During her senior year at Carleton, Garza volunteered as a victim advocate through the HOPE Center in Faribault. The center hired her as a sexual assault program coordinator and domestic violence advocate after graduation, and she helped more than 400 victims of sexual assault and domestic violence navigate the criminal justice system.
In 2008 she joined the Sexual Violence Justice Institute at the Minnesota Coalition Against Sexual Assault (MNCASA), helping counties organize and restructure their response to sexual violence. She also led projects related to the use of expert testimony in sexual assault cases and identifying challenges faced by law enforcement when responding to these cases. Garza completed a master's degree in criminal justice while working full time, conducting her thesis research on prosecutor charging decisions in sexual assault cases. Last fall she took a job with the Minnesota Judicial Branch as a domestic and sexual violence analyst. She provides expertise on court processing of cases of sexual and domestic violence and identifies training opportunities for judges and court staff on these topics.
"Melia has the ability to listen, analyze, and use information to help people see problems differently; to creatively synthesize ideas and come up with new ideas," says a nominator. "She works well with people who have been traditionally entrenched in the system to change their views of how to approach sexual violence and help people to grow."
In her free time, Garza and her partner, John Krenz, support a local farm with ethical labor practices and enjoy following a plant-based lifestyle.
2014 Alumni Association Award Recipients
George Nicholson '59 • Distinguished Achievement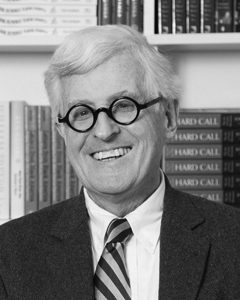 George M. Nicholson is a noted literary agent, editor, and publisher of children's literature. He is cited as a seminal figure and legend in Minders of Make-Believe, the leading history of the field. Nicholson virtually created the children's paperback book industry. As an editor, he developed many young authors, and through partnerships with libraries and schools has made children's literature more accessible to generations of young people.
A Carleton English major, Nicholson was hired by Golden Books after graduation. With a vision for bringing books of literary merit directly to young readers in paperback editions, Nicholson was hired by Dell in 1964. There he developed Delacorte Press Books and created the now-classic Dell Yearling imprint, the first quality paperback line of fiction for young readers. For Dell, he acquired E.B. White's Charlotte's Web and Stuart Little, gaining respect for the children's paperback niche. After heading children's book departments at Viking and Holt, Rinehart & Winston, he rejoined Dell in 1978 and served as publisher of Dell/Delacorte Books for Young Readers from 1988 until 1992. Nicholson has been senior agent at Sterling Lord Literistic since 1995.
Nicholson also helped expand the field of young adult fiction. He saw the rise of bookstore chains—B. Dalton, Barnes & Noble, WaldenBooks—as an ideal marketplace for books written for teens and young adults. His career flourished at a time when individual editors were able to identify outstanding authors and illustrators and assure their publication. Among those whose careers he launched were S. E. Hinton, Richard Peck, Beverly Cleary, Judy Blume, and many others.
Through connections with Carleton's Career Center, he has helped students secure internships at several publishing houses. He is a frequent lecturer, author of articles about children's literature, instructor at City College of New York, and trustee of the MacDowell Colony, the oldest artists' colony in the U.S.
---
Keith Libbey '59 • Exceptional Service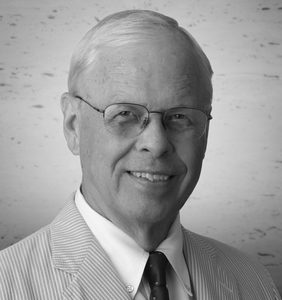 Keith Libbey's dedication to Carleton is demonstrated on many levels, including his service on the Alumni Board (now Alumni Council), his work for the Alumni Annual Fund, and his positive and thoughtful presence on the Board of Trustees. The Class of 1959's 55th Reunion Committee unanimously recommended Libbey's nomination for this honor.
Libbey served on the Carleton Board of Trustees from 1997 to 2012, under three presidents—Stephen R. Lewis Jr., Robert A. Oden Jr., and Steven G. Poskanzer. For 13 of his 15 years as a trustee, Libbey was a member of the trustees' executive committee; he served as vice chair for six years. During his tenure on the board, he also chaired the investment and trustee affairs committees.
President Emeritus Oden characterizes Libbey as possessing every characteristic and talent most welcome in a trustee, including keen intelligence and unremitting responsibility. "Keith brought his uncommonly acute mind to bear on any number of Carleton trustee deliberations," Oden wrote, "often altering the entire focus of debate through a single, trenchant observation."
President Emeritus Lewis concurs. "A good trustee is one who thinks about the college between meetings," Lewis wrote, "and Keith certainly filled that bill. He was unusual, even among a very good group of trustees during my years, in taking initiative to make the College's case with potential donors or with the larger community, and he was very good indeed in pursuing issues that he thought could benefit Carleton."
In addition to his significant contributions as a trustee, Libbey served as a class agent for more than a decade. He provided leadership on the Alumni Board (1974–1978) and has been involved with multiple reunion planning efforts, including his 50th. He has hosted alumni and career networking gatherings at his workplace and supported Carleton's 2012 strategic planning efforts, working on the Administrative and Faculty Functions group.
Libbey majored in government at Carleton and graduated from Harvard Law School in 1962. He is chair emeritus of Fredrikson & Byron, a law firm in Minneapolis with more than 200 attorneys.
He lives in Afton, Minnesota, with his wife, Patricia Libbey '60. Two of their three children are Carleton alumni: Jonathan Libbey '88 and Heather Libbey '91.
---
Bill Gage '64 • Distinguished Achievement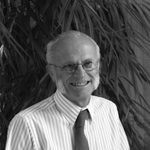 At the dawn of the computer age, Bill Gage recognized the tremendous potential of this new technology. As a life-long pioneer at the emerging edge of digital technology, he has made significant technical, scientific, and commercial contributions to a dizzying array of industries, including off-shore oil well drilling, nuclear reactor testing, real-time vote processing for broadcast television, robotic controls, acoustic emission analysis, the wine industry, and many more.
Gage considers himself to be Carleton's first "computer geek," a legacy that began in 1961 when the college received an IBM 1620 computer. Gage, a mathematics major, spent his free time in the computer lab. While still an undergraduate, he wrote an educational computer program that he presented at an IBM Conference and that was used at other colleges and universities. The work Gage did as a physics graduate student at the University of California–Berkeley "persists today in its influence of design of newer computers and their operating systems," writes one nominator.
Gage left Berkeley in 1970 and, with friend Sam Penny, founded Penny Gage Associates, a software consulting partnership that in 1982 evolved into SBE, Inc., a software consulting and OEM hardware company. A few years earlier, in
1978, Gage also co-founded Rosenblum Cellars winery. With both companies, Gage developed computer programs that solved many scientific and systems problems. At Rosenblum Cellars, for example, he developed a state-of-the-art business data processing system.
Gage served as CEO and board member of SBE until he retired from the company in 1996. He also continued hands-on work as a programmer and design contributor for the hardware products that had become SBE's main business. For the last two decades, Gage has been an independent consultant, developing very-high-speed computer-to-computer communication software for One Stop, a company similar to SBE.
Gage's accomplishments are testimony to his consistent application of the best of Carleton's liberal arts principles, and he has contributed much to the continuation of excellence at Carleton through his service and generosity. Gage co-chaired his 50th Reunion gift committee, served as an alumni trustee from 2009 to 2013, and with his wife, Nancy Bauer, funded the Weitz Center for Creativity's IdeaLab. He and Nancy are recipients of the William Carleton Medal in recognition of their transformational support of the College.
---
Penny Hunt '64 • Distinguished Achievement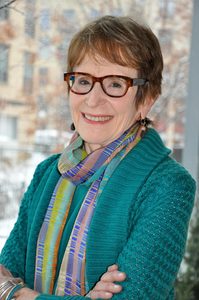 Penny Hunt is a leader and "unsung heroine" in the field of foundation and corporate philanthropy, transforming the philanthropic approaches at major foundations and ensuring that scores of innovative projects at local, national, and international levels received the support they needed to launch and make a difference in the world.
Since 2009 Hunt has led the Minneapolis-based Robina Foundation, where she has been instrumental in developing a program in international institutional governance and a path-breaking program to increase minority involvement in U.S. foreign affairs. These initiatives have been influential in making steps toward increasing diversity in foreign policy and addressing transnational challenges like terrorism, climate change, and infectious disease.
Hunt demonstrates "extraordinary skill and achievement in a difficult role," said nominator Susan Berresford, a Robina Foundation trustee and past president of the Ford Foundation. Because the foundation's structure and mission are somewhat unique within the foundation world, the chair of the Robina board notes that "Penny's depth of experience combined with her exceptional organizational and interpersonal skills have contributed greatly to our work."
Prior to joining Robina, Hunt served as vice president for community affairs and executive director of the Medtronic Foundation at Medtronic, Inc. for nearly 15 years. Among her major achievements was launching Medtronic's expansion into international philanthropy. During her tenure, Medtronic Foundation grants grew from $2.4 million to more than $25 million per year.
Before Medtronic, Hunt was director of public affairs for the Department Store Division of Dayton Hudson Corporation. Prior to entering the foundation world, she spent 14 years working for law firms and in private practice. She also taught high school and college-level French.
Hunt's extensive community involvement includes membership in the Minnesota Women's Economic Roundtable and on the boards or corporate committees of MacPhail Center for Music, William Mitchell College of Law, Minnesota Council on Foundations, the Conference Board, Council on Foundations, WomenWinning, and United Way of Minneapolis.
Hunt majored in French at Carleton and was a Fulbright Scholar in Lyon, France. She holds a master's degree in arts and teaching from Duke University and a JD from William Mitchell College of Law. She has two children and many Carleton connections, including three siblings, a brother-in-law, niece, and nephew who attended the College.
---
James Loewen '64 • Distinguished Achievement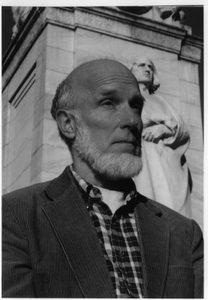 Sociologist James Loewen has made his mark as an educational innovator, developing new approaches to teaching history that emphasize social justice and racial equality. His 1995 book Lies My Teacher Told Me has sold more than 1.5 million copies and is the best-selling book by a living sociologist.
Loewen's lifelong commitment to racial equality began when he spent a term during his junior year at Carleton studying at Mississippi State University. After graduating cum laude with distinction in sociology from Carleton, Loewen obtained a doctoral degree in sociology from Harvard University in 1968, and then returned to Mississippi to become an assistant professor of sociology at Tougaloo College, a historically
black college.
In 1975 Loewen put together a team of Tougaloo students and professors who wrote Mississippi: Conflict and Change, a book intended for use by high school students that received the Lillian Smith Award for Best Southern Nonfiction in 1975. When the state found the book too frank in its treatment of race, Loewen became lead plaintiff in a 1980 federal lawsuit, Loewen v. Turnipseed. The American Library Association cites the case, which Loewen won, as one of nine cases undergirding the "right to read freely." Over the past four decades, Loewen has participated as an expert witness in about 75 civil rights, voting rights, and employment rights cases across the country.
During this period, he also has researched, written, and published works including Lies Across America: What our Historic Sites Get Wrong and Sundown Towns: A Hidden Dimension of American Racism.
In 1976 Loewen joined the faculty at the University of Vermont where, until 1996, he taught courses on the sociology of race relations. In 1981 he received a Fulbright to set up the first course in race relations at La Trobe University in Australia.
In 2012 Loewen received the Spirit of America Award from the National Council of Social Studies. The council recognized his "deep commitment to including multiple perspectives in social studies curricula." That same year Loewen also received the Cox/Johnson/Frazier Award for academic excellence and improving society from the American Sociological Association.
Today Loewen speaks and publishes on U.S. history, standardized testing, and race relations from his home in Washington, D.C., where he lives with his wife, Susan. He is the father of a son and a daughter.
---
Eve Meyer '64 • Distinguished Achievement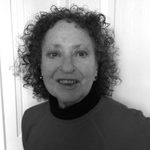 As executive director of San Francisco Suicide Prevention, Eve Meyer has been at the forefront of suicide prevention efforts locally and nationally for more than 25 years. Meyer skillfully expanded a small grass-roots agency into an efficient, high-tech, state-of-the-art operation capable of managing more than 70,000 calls for help annually by phone, email, chat, and text.
After graduating from Carleton, Meyer earned masters degrees in social services administration from the University of Chicago and in health care administration from the University of Michigan. She immediately applied her education through work in health care planning and marketing, and in 1987 began her career as executive director of San Francisco Suicide Prevention (SFSP), which continues to this day.
During Meyer's tenure, not a single person has committed suicide while communicating with SFSP volunteers, and San Francisco's suicide rate has been cut in half since the founding of the agency. Reverend Don Fox, who for years headed San Francisco Night Ministry, writes that Meyer "has tirelessly devoted her time and energy over many years to one of the most important things any human being can do—helping others avoid succumbing to despair and saving them from killing themselves."
Meyer's longtime advocacy on behalf of a suicide barrier on the world's number-one suicide site, the Golden Gate Bridge, is equally noteworthy. After 60 years of negotiations, financing for a suicide barrier on the Golden Gate Bridge will be made available this year. One nominator who worked with Meyer on this effort wrote,
"Eve immediately demonstrated not only a deep knowledge of suicide prevention—often both deeper and richer than the trained psychiatrists in the group—but was able to immediately focus the group on practical steps to advocate for resolving the bridge problem."
Meyer uses her natural sense of humor to inject levity into her talking points, one nominator wrote, making listeners comfortable around the sensitive topic of suicide. Meyer even does occasional stand-up comedy.
She and her husband, James A.K. Edlin, live in San Francisco and have one son.
---
Paul Zitzewitz '64 • Distinguished Achievement (posthumous)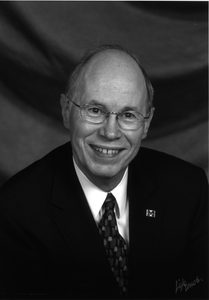 As a scholar, researcher, mentor, and author, Paul Zitzewitz made major contributions in the field of atomic physics and had a marked impact on the way physics is taught in America.
Zitzewitz grew up in the Chicago area. At Carleton he discovered like-minded friends who shared his curiosity about the world and passion for contributing to its betterment. He earned a PhD in physics from Harvard, where he studied with Norman Ramsey (who later won a Nobel Prize), then joined the faculty at the University of Michigan–Dearborn in 1973. In 1979–80, he received a Humboldt Fellowship from the German government for a residency at the University of Bielefeld.
As a researcher Zitzewitz changed and enriched the world's understanding of positron physics and conducted research that confirmed quantum electrodynamic (QED) theory and advanced methods of precisely measuring time. Though he began his career as an avid research physicist, Zitzewitz soon recognized that he had the potential to make a larger contribution by teaching
others, succeeding in changing how physics is taught at the secondary and undergraduate levels.
As an effective physics teacher and textbook author, Zitzewitz reached thousands of students and helped them understand physics. His high school textbook, Physics: Principles and Problems, allowed students to learn physics concepts without advanced math. For years the textbook had about a third of the market. He authored other textbooks and numerous professional articles on physics education.
Zitzewitz became one of two professors in Dearborn history to receive three distinguished faculty awards: for teaching, research, and service. He also took on administrative duties, serving as interim dean and associate dean, as well as chair of two departments. Nationally he was recognized as a fellow of the American Physical Society and American Association of Physics Teaching.
Donald Bord, Zitzewitz's colleague at Dearborn, wrote, "He was a truly remarkable human being and one of the most respected and admired faculty members to have graced our campus." Bord described Zitzewitz's mentoring style as enthusiastic, patient, wise, tolerant, and self-deprecating. "Paul had a capacity to draw people to him and nurture them in ways I have seldom seen."
Zitzewitz died on April 30, 2013. He is survived by his wife and colleague, Barbara Shaw Zitzewitz, and two adult children.
---
Steve Duermeyer '64 • Exceptional Service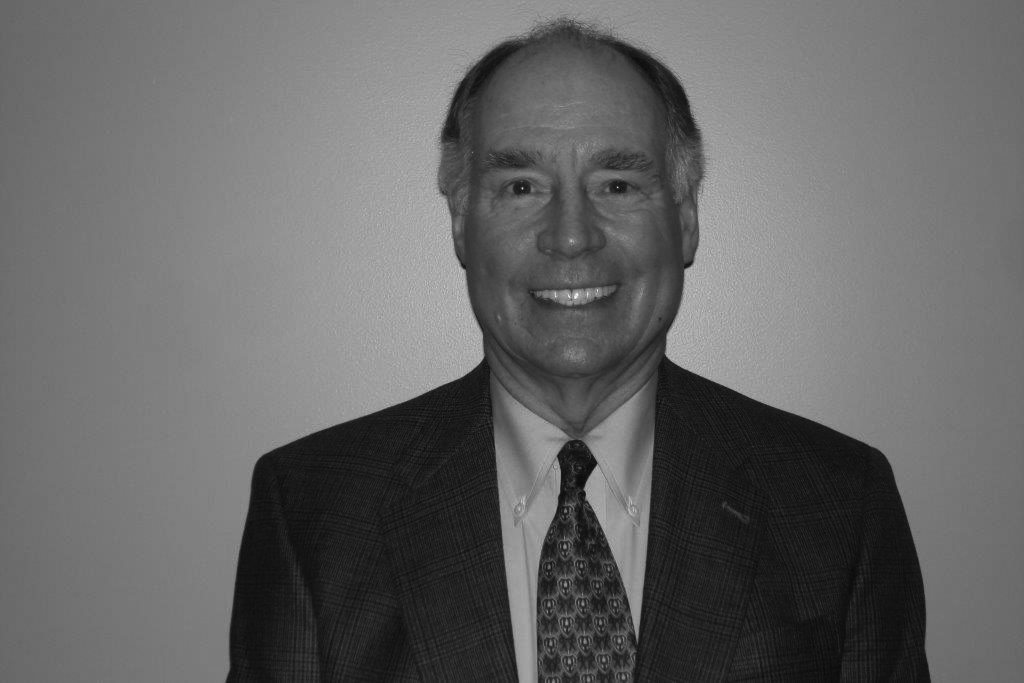 Steve Duermeyer's generosity as a volunteer to the College exemplifies going above and beyond the call of service. Perhaps most widely recognized as a leader in a class of leaders—1964 consistently has the highest participation rates in Carleton's Alumni Annual Fund—Duermeyer also served on the Alumni Board (now Alumni Council) from 1994 to 1998 and helped transform the reunion giving program at Carleton. He has been instrumental in developing Carleton's model for mini-reunions and frequently volunteers for Carleton's regional clubs.
In addition to its reputation for giving, the Class of 1964's exceptional cohesiveness and loyalty is well known within the Carleton community. Duermeyer is perhaps the classmate most responsible for those class characteristics; his personal communications style is credited with being the key to developing 1964's level of engagement. "Steve's profile of dedication and service to Carleton is extraordinary," wrote lead nominator Marlou Garbisch Johnston '64. "He does everything. He has been our 'go-to' guy for many years."
Commissioned as an officer in the U.S. Navy in 1965, Duermeyer rose to the rank of captain over a distinguished 30-year career. He served at sea on nine different ships and was commanding officer of four. After retiring from the Navy in 1995, he spent a year as special assistant to President Stephen R. Lewis Jr. to initiate a new model for reunion giving, attendance, and participation.
"It seems pretty clear to me that the shift to focus on special efforts for reunion classes was critical in getting Carleton to the top" in alumni giving, observes President Emeritus Lewis. Duermeyer served as a key organizer and cheerleader for the initiative, and "is a model of what I have always valued in a Carleton volunteer."
Duermeyer hosted the Class of 1964's inaugural class mini-reunion in the home he shares with his wife, Penny, in Coronado, California, in 2000. Since then, the class has annually celebrated at varied locations, strengthening class cohesion and connection to the College. Duermeyer also served as the Carleton representative at the unveiling of the permanent Larry Gould Exhibit in the Gould-Simpson Building on the University of Arizona campus in 1993.
Steve's imagination, determination, and his willingness to work either "on stage" or behind the scenes to accomplish great things for his class and the College truly distinguish his service. Fifty consecutive years of annual giving to Carleton, first in his class to join the Heywood Society, overall reunion committee chair or co-chair for four consecutive reunions, and key gift-raiser for 25th and 50th reunions further accentuate Duermeyer's unswerving and energetic dedication
to Carleton.
---
Alison Keith '64 • Exceptional Service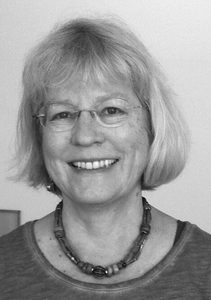 Alison Keith is a steadfast Alumni Annual Fund co-agent, 50th reunion co-chair, and master fundraiser whose tireless energy and cheerleading has been instrumental in 1964's leadership in giving participation. Keith has helped strengthen bonds across the 1964 classmate community, both through the AAF team's consistency in staying in touch with classmates and by providing support to the hosts of the annual class mini-reunions.
In her 14 years as 1964's co-class agent for the Alumni Annual Fund, Keith's strategic approach and sheer determination led the class to levels of participation previously unimaginable. When Keith began in 2000, 1964 claimed a healthy 60 percent participation, and through her leadership the class jumped to 90 percent (or better) for the past seven years, reaching a high of 93 percent in 2013.
"Her dedication and follow-through is the stuff of alumni legends, and I cannot think of the success of the Class of 1964 without calling Alison and her efforts and commitment to mind," one nominator wrote.
Keith believes her most important contribution to the AAF effort is keeping the team together and in good spirits. Similarly, she feels her most important contribution to her Carleton class is to have strengthened a network among classmates. To that end, she hosted a Class of 1964 mini-reunion at her home in Springdale, Utah, in 2005. Her dedication to creating community continues to be evident in her role as co-chair of her 50th Reunion committee—1964's bio book has the highest number of contributions of any class in Carleton's history, which reflects that sense of community.
Keith majored in economics at Carleton and at the University of California-Berkeley, where she earned an MA in 1968 and a PhD in 1986. After Carleton, she taught English at the Women's College, Aligarh Muslim University, India, on a Fulbright program (1964–65).
Keith held various positions at the Federal Trade Commission's Bureau of Economics from 1974 to 1990. She then moved to Pfizer, where she retired as director of economic and science policy analysis. Throughout her career, she has positively contributed to the public policy debate and to creating sound public policy, particularly in the arena of health care. Since retiring, she hikes in Zion National Park, explores monotype printmaking, and is a volunteer mediator with the juvenile court in southern Utah.
---
Bob Allen '69 • Distinguished Achievement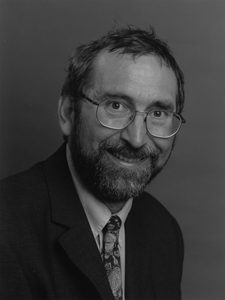 Robert C. Allen is an economic historian whose depth, breadth, and versatility have put him at the pinnacle of his profession. His research and writing on economic history and economic development, technological change, and public policy have earned him six major prizes, including the Ranki Prize and the Explorations Prize twice each. Nominator Patrick O'Brien, past director of the Institute for Historical Research at the University of London, notes, "there is hardly an area or narrative in the subject we both love that has not benefited from Bob's erudition and research."
Allen has published almost 90 articles and book chapters and eight books; his ninth, The Industrial Revolution: A Very Short Introduction, is forthcoming. Allen's 2009 book on the British Industrial Revolution made Books of the Year lists in two prestigious general-circulation periodicals, The Times Literary Supplement and The Economist.
When study abroad at Carleton was expanding but still not commonplace, Allen was one of six students from the Class of 1969 to do an independent study abroad program. After a brief stint in the Peace Corps in Asia, he earned MA and PhD degrees in economics from Harvard University. He joined the economics department at the University of British Columbia in Vancouver in 1975, attaining the rank of full professor in 1985. He moved to Oxford University in 2000, retiring in 2013 as professor of economic history in Oxford's Nuffield College. Allen's academic career continues—in 2014 he became Global Distinguished Professor of Economic History at New York University's Abu Dhabi campus.
Allen's other accomplishments include serving as president of the Economic History Association (2011–2013), election as a fellow of the Royal Society of Canada in 1993 and of the British Academy in 2003, and serving as Nuffield College's investment bursar (property), managing an eight-figure pool of assets and adding to it during a very challenging period
(2006–2011).
A native of Salem, Massachusetts, Allen is married to Dianne Frank. They have one son.
---
David Loy '69 • Distinguished Achievement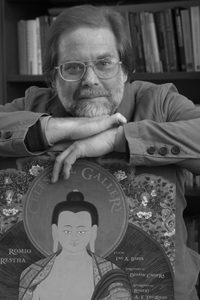 Zen teacher and scholar David Loy is one of the most influential and prolific Buddhist thinkers in the world today. He is well known as a Buddhist social theorist in the forefront of the modern Buddhist movement called Engaged Buddhism, which seeks both to articulate a Buddhist perspective on the social problems of today and to actively work to solve them. At Commencement this year Loy received the Doctor of Humane Letters, honoris causa, degree from Carleton, the highest honor bestowed by the College.
Loy's writings, both scholarly and popular, are wide-ranging and award-winning. One of his most influential works, The Great Awakening: A Buddhist Social Theory (2003), represents one of the first attempts—and probably the most successful—to formulate an overall theory through which Buddhists can confront the ills of the contemporary world, in particular climate change and other environmental crises, says Roger Jackson, Carleton's John W. Nason Professor of Asian Studies and Religion.
Loy graduated with a degree in philosophy from Carleton, which included a junior year abroad studying analytic philosophy at King's College, University of London. He earned an MA from the University of Hawaii in Honolulu (1975) and a PhD from the National University of Singapore (1984). Most of Loy's academic career has been spent in Asia, first as senior tutor at Singapore University (later the National University of Singapore) from 1978 to 1984. From 1990 to 2005 he was professor at Bunkyo University, Chigasaki, Japan. While there he received extensive training in the Sanbo Kyodan tradition of Zen Buddhism, of which he now is an authorized teacher.
Since leaving Japan in 2006, Loy has held a number of visiting positions, including the Besl Chair Professor of Ethics, Religion, and Society at Xavier University in Cincinnati, with shorter stints at the University of Cape Town, the Hebrew University's Institute for Advanced Study in Jerusalem, Tartu and Tallinn Universities in Estonia, and Naropa University in Boulder, Colorado, where he currently resides.
Loy lectures nationally and internationally, and his essays and books have been widely translated. He is on the editorial or advisory boards of multiple journals and provides board leadership for Buddhist Global Relief, The Clear View Project, Zen Peacemakers, and The Ernest Becker Foundation.
Loy is married to Linda Goodhew, a professor of English literature and language. They have one son.
---
Starr Tomczak '69 • Distinguished Achievement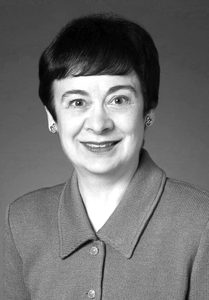 Starr Tomczak, a pioneer in the world of corporate law, began her career at a time when the field was predominately occupied by men. A "brilliant, innovative, and intellectually demanding lawyer," Tomczak is a thought-leader who helped shape the regulatory framework for structured finance transactions through her organization and leadership of groups within the American Bar Association (ABA).
A philosophy major at Carleton, Tomczak graduated from New York University School of Law in 1975. After clerking for a distinguished federal appellate judge in Richmond, Virginia, she became a corporate partner at leading law firms in New York City, where she represented clients involved in the emerging market for structured finance transactions.
In 1986, as the structured finance market's growth accelerated, Tomczak suggested that the ABA help develop a regulatory framework and offered to lead those efforts. Tomczak brought together many of the lawyers working in the field by recruiting top practitioners and sponsoring programs on securitization developments. "As a result, the group was well-positioned to suggest changes to make federal securities regulations more effective for this new method of financing," notes ABA president James Silkenat.
"Literally, billions of dollars of transactions have been consummated based on regulations that Starr and her drafting committee helped shape," said a nominator. "Groundbreaking work of national significance," another nominator said of this work.
Tomczak balanced her stellar career with service. She was a trustee with the American College of Investment Counsel and served as a director of the James Lenox House for senior residents. She used her legal skills to successfully advocate in family court and school proceedings for a foster child's residential treatment center.
Tomczak's increasing focus on spiritual issues led to her earning a Master of Divinity degree in 2011 from Union Theological Seminary in New York City, where she received an award for best sermon and published an article in Yale Divinity School's Glossolalia. She currently writes about the Bible and speaks on spiritual issues at church programs and other events.
---
Bradley Lewis '69 • Exceptional Service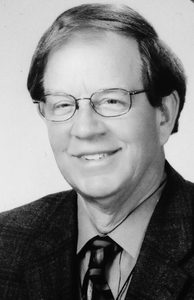 Bradley Lewis is not only a long-serving Alumni Annual Fund agent and reunion gift chair, but is also a recognized and valued go-to volunteer for Carleton. Lewis has been consistently tapped by Carleton leadership to lead change in the College's giving programs, including its approach to reunion giving. Lewis, an economist and economic historian, has also generously assisted Carleton's economics department, filling in to serve after the sudden death of a faculty member.
Lewis epitomizes the familiar saying, "If you want to get a job done, ask a busy person." He has taught economics for 35 years at Union College in Schenectady, New York, becoming full professor in 1999. He has served as a visiting professor at several other colleges—including Carleton—and in college administration. He also writes newspaper columns on economic policy and presents seminars at academic and business conferences.
In addition to his academic work, Lewis has been deeply involved since 1999 in Schenectady civic affairs, ranging from running for city council to serving on the city planning commission. He began active involvement with the Reformed Church in America in 1986, holding leadership positions at the national, regional, and local level, culminating as president of the denomination's highest governing body in 2006–07.
Despite his extensive professional and civic commitments, Lewis has worked unceasingly and successfully for Carleton since graduation. He has served as his class's AAF class agent for almost 19 years and was assistant class agent for two years before that. He has served on the Class of 1969's gift committee for every reunion starting with the 25th and helped establish a new 25th gift model centered on the Alumni Annual Fund which "transformed alumni stewardship habits and still drives the fund today," notes one nominator.
In addition to his leadership on the 25th, Lewis chaired or co-chaired the gift committee for 1969's 30th, 35th, 40th, and 45th reunions. He also served on the reunion program committee for the 25th and 35th reunions and volunteered as the Carleton in Chicago representative while he was in graduate school in the 1970s.
Lewis holds PhD (1982) and MA degrees (1978) in economics from the University of Chicago. Prior to his academic career, he spent six years with General Electric. He is married to Catherine A. Lewis.
---
Patricia Wrede '74 • Distinguished Achievement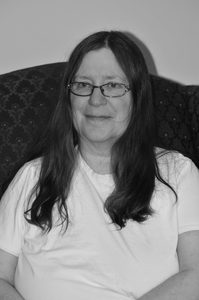 A master of the genre of young adult fantasy fiction, Patricia Wrede has over the course of 30 years authored a significant body of nationally recognized work. Wrede has also contributed greatly to the field as a mentor to writers and is a founding creator of Scribblies, a writing group that has produced other important fantasy writers, including Pamela Dean Dyer-Bennett '75. Teachers, librarians, and the public consistently praise the outstanding quality of her writing.
Wrede has written or co-written 24 novels, as well as numerous short stories. In a 2012 poll conducted by National Public Radio (NPR), Wrede's Enchanted Forest Chronicles (four novels), was included in a list of the top 100 Best-Ever Teen Fiction, a list that includes Harry Potter, The Lord of the Rings, and Dune.
Wrede's novels broke new ground in fantasy writing with twists on the literary genres of fantasy, fairytales, and Regency romance, and did much to establish the strong-minded female protagonists that are prevalent in fantasy and science fiction today. Jane Yolen, Wrede's editor at Harcourt Brace for the Enchanted Forest Chronicles, says, "She was someone who could both work inside genre fiction and make gentle mock of it at the same time. Her prose sang. And her characters simply sparked with life."
Wrede majored in biology at Carleton and earned an MBA from the University of Minnesota in 1977. She has been a
full-time writer since 1985. In addition to the Enchanted Forest Chronicles, her work includes the Lyra Fantasy series (five novels), the Sorcery and Cecelia series (three novels), three junior novelizations of the Star Wars prequel trilogy, several other novels, and a variety of short stories. Her most recent novels are part of a trilogy, Frontier Magic, which combines fantasy and historical fiction.
Wrede, who lives in Edina, Minnesota, has received many award nominations for her writing, including the Minnesota Book Award and American Library Association Notable Children's Book Award. She is also in demand as a speaker at conferences of educators, librarians, and writers.
---
Diane Harrison Ogawa '84 • Exceptional Service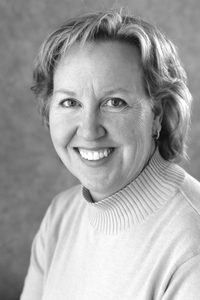 A consistently dedicated Carleton volunteer throughout her adult life, Ogawa's service to the College is notable in its variety and depth. Over the years, Ogawa has participated in nearly every opportunity for Carleton alumni volunteers, strengthening the College through her creativity and initiative in admissions, fundraising, governance, and alumni engagement.
Classmate Nancy Pellowe Dennis writes, "Everything Diane does, not only for Carleton but likely for everyone who comes in contact with her at any time, is done with energy, passion, intelligence, and grace. Just as Carleton is a place where teaching students is the top priority, Diane is a volunteer for whom serving students is top priority."
Ogawa cares deeply about admissions and ensuring that Carleton continues to draw the best and brightest students. Ogawa has been an Alumni Admissions Representative since graduating in 1984, served as an admissions team lead for four years, and continues to support recruitment through hosting regional events that draw alumni, students, and prospective students and their families.
A detailed rundown of Ogawa's service also includes her leadership on the Alumni Board (now the Alumni Council) from 1999 to 2003 (including one year as vice president), her work founding and chairing the New Mexico club, and her involvement planning 1984's 15th through 30th class reunions. She has a long track record of support and leadership for the Alumni Annual Fund, serving across decades as assistant class agent and chairing her 25th Reunion gift committee. Ogawa joined Carleton's Board of Trustees as a 25th Reunion Trustee from 2009 to 2012, serving on the enrollment and admissions and external relations committees.
After graduating with a sociology and anthropology major at Carleton and earning a JD from Harvard Law School, Ogawa worked in corporate banking and real estate law before making a career shift to philanthropy. For the past 14 years she has led the corporate citizenship efforts of New Mexico's largest utility, serving as executive director of the PNM Resources Foundation. She serves on numerous community boards and is a past chair of the United Way's Women in Leadership initiative.
Higher education and philanthropy have been part of Ogawa's life since growing up in Luverne, Minnesota, as the daughter of a higher education fundraiser. Ogawa and her husband, Greg Ogawa '85, are the parents of two daughters and live in Albuquerque, New Mexico.
---
Clara Jeffery '89 • Distinguished Achievement
Under Clara Jeffery's leadership, Mother Jones magazine has become widely recognized and respected as being on the forefront of American investigative journalism. Under her co-editorship, wrote one critic/observer, Jeffery has "pulled off one of journalism's most difficult tasks: burnishing a venerable magazine's reputation in the digital age." The spectacular growth and innovation of the non-profit Mother Jones is even more notable against the backdrop of journalism's overall contraction.
Jeffery's accomplishments have been widely recognized. Among numerous other awards, Mother Jones has been nominated four times in recent years for the industry's highest honor, the National Magazine Award for General Excellence, and has won the award twice, in 2008 and 2012. Mother Jones also won the 2012 Izzy Stone Award, presented by the Park Center for Independent Media Publishing. Most recently, in 2013 the PEN American Center awarded Jeffery and Mother Jones co-editor Monica Bauerlein the prestigious Nora Magdid Award for excellence in magazine editing.
The contributions of Jeffery and Mother Jones are not just measured through awards, however. Anyone who followed the 2012 presidential election will remember Republican candidate Mitt Romney's infamous "47 percent" comments. It was Mother Jones's Washington bureau, which Jeffery and her coeditor established, that pursued and broke this story, which played a major role in the campaign. In an era in which many other publications have reduced or eliminated their investigative presence in Washington, the "MoJo" Washington bureau now has 12 reporters and editors.
Eleven pieces Jeffery has personally edited have been finalists for National Magazine Awards. Jeffery's work has also been chosen to appear in Best American Science Writing, Best American Essays, Best American Travel Writing, and Best American Sports Writing.
After Carleton, Jeffery obtained a graduate degree from Northwestern University's Medill School of Journalism. She began her journalistic career at Washington City Paper, then served as a senior editor of Harper's. Jeffery lives in San Francisco with her partner, Chris Baum, and their five-year-old son.
---
Mark Applebaum '89 • Distinguished Achievement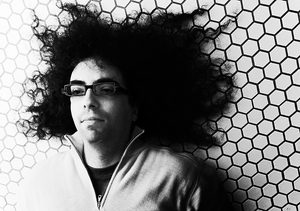 In the world of contemporary experimental music, composer and educator Mark Applebaum is well known for creating works that challenge the conventional boundaries of music. From his Carleton years to today he has impelled audiences to confront and think about music in radical new ways.
Applebaum's solo, chamber, choral, orchestral, operatic, and electro-acoustic compositions have been performed on six continents. The Merce Cunningham Dance Company and Vienna Modern Festival are among the many organizations that have commissioned his work. He engages in inter-media collaborations with filmmakers, florists, animators, architects, choreographers, and laptop DJs. Applebaum also is an accomplished jazz pianist whose music appears on multiple labels, and he designs and constructs original instruments that he calls sound-sculptures.
"Mark's compositions are impeccably crafted and imbued with earnestness and a kind of giddiness about creating music," wrote Carleton professor Alex Freeman. "A force in the world of modern music," says Carleton professor Andrew Flory. Applebaum's 2012 TED talk, seen by almost one million viewers, describes his motivation for undertaking roles beyond that of the traditional composer—performance artist, carpenter, choreographer, dramaturge, and more.
At Carleton, Applebaum received the Larsen Award for Distinction in the Creative and Performing Arts. He earned a PhD in music composition at the University of California at San Diego. In addition to his artistic output, Applebaum is dedicated to teaching. He returned to Carleton as the Dayton-Hudson Visiting Scholar before assuming a tenure-track position at Mississippi State University in 1997.
In 2000 Applebaum joined the faculty of Stanford University, where he is currently associate professor of composition. He was named Hazy Family University Fellow and Edith and Leland Smith Faculty Scholar, and received the university's highest distinction for excellence in teaching in 2003. In 2012 he convened the first-ever national conference to examine the state of music composition pedagogy in higher education.
Applebaum is married to Joan Friedman, whom he met in high school during freshman algebra class. They have one daughter.
---
Jonathan Capehart '89 • Distinguished Achievement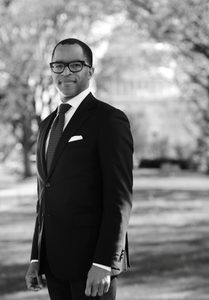 Jonathan Capehart ranks in the top echelons of Carleton alumni journalists. Capehart and the New York Daily News editorial board received a Pulitzer Prize for their series on Harlem's Apollo Theatre that effectively rescued it from the financial mismanagement that threatened the landmark's survival. Capehart is credited with leading this effort and playing a key role in the investigative journalism and editorial writing that led to the award.
Capehart's ongoing work for nationally recognized organizations in the highly competitive news markets of New York and Washington sets him apart and speaks to his influence in the field. "He is a new kind of opinion journalist: a blogger who doesn't just sit back and tell readers what he thinks, but one who is consistently reporting," says Washington Post editorial page editor Fred Hiatt. "He looks to persuade and enlarge understanding, not to belittle. In today's media culture, that makes him a rare and valuable contributor."
Capehart's commitment to excellence in journalism has been evident from his early work with the Carletonian, Carleton Observer, and KRLX. "Decency, critical inquiry, humor, lack of pretense, intellectual honesty, a devotion to public interest—these are things that are signatures of the Carleton community," notes Politico founder John Harris '85. "These values are amply reflected in Jonathan's work."
Raised in New Jersey, Capehart was a post-graduate assistant to Carleton President Stephen R. Lewis Jr. in 1989–90. He then moved to New York City, where he worked for the WNYC Foundation and The Today Show. In 1993 Capehart moved to the Daily News where, as well as doing daily reporting, he became the youngest-ever member of the paper's editorial board, serving until 2000.
He then joined Bloomberg News as national affairs columnist. Soon after, Capehart took a leave of absence to become the first person to join Michael Bloomberg's campaign for mayor of New York, serving as a policy adviser. After the election Capehart served with Bloomberg's transition staff and then returned to Bloomberg News. From 2002 to 2005, he served as deputy editorial page editor of the Daily News.
In 2007, Capehart joined the Washington Post editorial board, his current position, where he writes about politics and social issues for the PostPartisan blog. He is also a contributor to various programs on MSNBC and is a frequent guest on political television shows.
Capehart was a 2011 Esteem honoree, which recognizes efforts for the African American and LGBT communities by those involved in entertainment, media, civil rights, business and art. He gave the keynote address for Carleton's Opening Convocation in fall 2013.
---
Jay Rubenstein '89 • Distinguished Achievement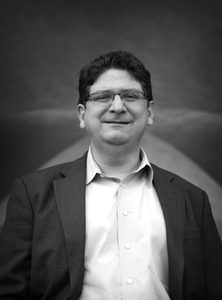 Jay Rubenstein is a medieval historian whose articulation of a new, more complex understanding of the cultural, religious, and intellectual life of the 11th and 12th centuries is transforming the field. Rubenstein is "one of the most skilled, imaginative, and hard-working medieval historians currently in the profession," one nominator wrote.
After writing a widely acclaimed book on the 12th-century monk and scholar Guibert of Nogent, Rubenstein received three of the most prestigious awards given for scholarship in the humanities. In 2006–07 he received a Burkhardt Fellowship from the American Council of Learned Societies for research in Rome, followed by a year of additional research in Paris supported by a National Endowment for the Humanities fellowship. While in Paris he was named a MacArthur Fellow for the period from 2008 to 2012.
His recent work, Armies of Heaven: The First Crusade and the Quest for Apocalypse (Basic Books, 2011) received the Ralph Waldo Emerson Prize from Phi Beta Kappa's national office. The book, a beautifully written and challengingly revisionist interpretation of the First Crusade based on a complete re-examination of all the relevant primary sources, "is a brilliant piece of work and would be the shining jewel to a historian's shelf," notes the San Francisco Book Review.
Jay Rubenstein received an MPhil (1992) from the University of Oxford, St. John's College, and a PhD (1997) from the University of California–Berkeley. He was an assistant professor of history at the University of New Mexico (1999–2006) prior to joining the faculty at the University of Tennessee, where he is currently the Alvin and Sally Beman Professor of History. Rubenstein taught at Carleton as a Headley House Distinguished Visiting Professor in 2009.
Thomas E. Burman, Distinguished Professor of the Humanities at the University of Tennessee, says of Rubenstein, "In him Carleton has produced one of the great scholars of this new century."
Rubenstein and his wife, Meredith McGroarty, have one son.
---
Michael Rhodes '99 • In the Spirit of Carleton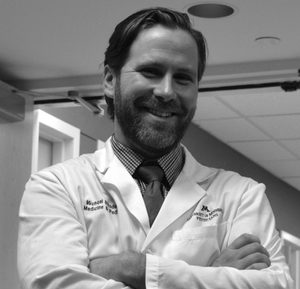 Michael Rhodes's exceptional service as a physician at home and abroad is helping to build innovative and self-sustaining models for medical systems in developing countries. He is one of the founding champions of the Tufundishane Collaborative, a medical exchange between Tanzania and the University of Minnesota (UMN) designed to enhance medical education and build lasting partnerships to improve patient outcomes and, ultimately, save lives.
While attending medical school at UMN from 2001 to 2005, Rhodes founded a free clinic in Minneapolis, the Phillips Neighborhood Clinic. The clinic is focused on holistic care and is staffed by a multidisciplinary group of university health care students. In 2009, the year he formed Tufundishane Collaborative, Rhodes also volunteered as a physician at the American Refugee Committee displaced persons camp in Port-au-Prince, Haiti, and became staff physician at Abbott Northwestern Hospital in Minneapolis.
Tufundishane Collaborative works at Arusha Lutheran Medical Center and Selian Hospital in Arusha, Tanzania. Tufundishane is a Swahili word meaning "to learn from one another." University of Minnesota faculty physician and residents make rounds with local doctors, creating a constant exchange of learning and trust. After having established the collaborative model, Rhodes now works to explore what is the most effective and sustainable model for outside physicians to work internationally. The goal is intellectual capacity building, so Tanzanians have the skills and expertise to care for their own people.
"Essentially, Mike took 'medical tourism,' something a lot of doctors do once, and turned it into a long-term learning relationship built on a philosophy of humble, open-minded learners on both sides," wrote his nominators. "His work is helping to change health care in a meaningful and lasting way."
Rhodes says his most significant accomplishment is his daily work with patients, families, and medical trainees on the wards every day in Minneapolis or Arusha: "There is no single accomplishment—rather, it's the amazing opportunity to help people."
---
Ryeon Corsi '09 • In the Spirit of Carleton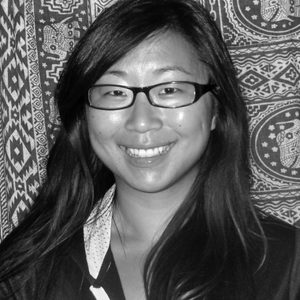 Valuing service over salary, Ryeon Corsi has spent the five years since her graduation from Carleton championing environmental and educational issues in a wide range of positions and making a difference in each of the communities she has encountered. Corsi's commitment to energetic, inquisitive, and innovative service embodies unique values cultivated through her Carleton education.
"Ryeon's desire to help others has no physical, ethnic, racial, or economic boundaries," her nominators wrote. "No matter where she is or what problem she tackles, she intentionally leaves behind a lasting contribution to the community."
As an AmeriCorps member, Corsi was instrumental in creating a community garden in Provincetown, Massachusetts; creating educational websites and video-documentaries in Arizona and California; and developing an after-school activities program for at-risk students at a California high school incorporating dance, African drumming, nutrition, sports, and a mentorship with UCSC undergraduates.
Corsi now serves in the Peace Corps as a forestry extension volunteer in Zambia, where she is working on technological solutions to food security problems and promoting sustainable agriculture techniques. From processing sugar cane into syrups or cassava into marketable snack foods to melding HIV/AIDS prevention programs with tree planting, she challenges her communities to mobilize and to translate thoughts into actions, perhaps to fail, but then to reflect and persist. She was recently featured for her service in a three-part video series for the Peace Corps which will be aired on ZNBC, Zambia's public television channel.
At Carleton, Corsi was an American studies major and a captain of the women's hockey team. She was also a writing tutor at the Write Place and the Summer Writing Program and transcribed the life story of a post-World War II veteran into a published 100-page book. A 2008 Larson International Fellowship recipient, Corsi studied adoption in South Korea and earned a certificate in intercultural communications at Hallym University. She returned to Korea in 2012 on another scholarship from Korean Adoptee Ministries. Her experiences were selected to be visually represented by artist Eun-Kyung Suh, who exhibits her work in universities and galleries around the world.
"Post-Carleton, I've found that what compels my travels and service the most is the desire not only to learn from the people I meet but to empower them where I can," Corsi says. "When you are never fully a community member, the most sustainable activities you can do are to find people who are invested in their local surroundings, encourage their momentum, create tools together to empower others, and ultimately take the back seat to their leadership."
2013 Alumni Association Award Recipients
Yvonne Connolly Martin '58 • Distinguished Achievement
Already proving her willingness to stand out from the crowd as the only female chemistry/zoology major in the Carleton Class of '58, Yvonne Connolly Martin went on to become a pioneer in computer assisted drug design.
Aided by a National Science Foundation graduate fellowship in chemistry, Martin earned a PhD in chemistry at Northwestern University in 1964. That same year she began working on drug discovery at Abbott Laboratories, interrupting her work briefly to become a visiting scientist in the chemistry department of Pomona College.
Upon resuming her work at Abbott Laboratories, she began what she describes as the most exciting phase of her career, experimenting with using computing to develop mathematical models that could aid in the design of new drug molecules. Rather than focusing on the chemical structure, Martin worked to calculate the properties of molecules that might be relevant to biological activity. Her methods were applied to drug discovery programs on hypertension, Parkinson's disease, ulcers, bacterial infections, arthritis, and angina.
Martin's significant contributions to her profession go beyond the lab. She has written 23 review articles and more than 100 research publications, edited six books, and registered eight patents. She published the widely used textbook Quantitative Drug Design, was a visiting professor for five years at the University of Virginia College of Pharmacy, served on the editorial advisory board for 11 scientific journals, and organized numerous conferences on computer-assisted drug design.
Throughout her career Martin has supported study sections for the National Institutes of Health and the National Science Foundation. In 1985 she was named a fellow of the American Association for the Advancement of Science and in 2000 a fellow of the International Union of Pure and Applied Chemistry (IUPAC). She is a lifetime member of the Molecular Modeling and Graphics Society, and from 2009–13 she was a titular member of the Division of Chemistry and Human Health for IUPAC.
Other professional citations include the Accomplishment Award from the Society for Biomolecular Sciences and the Herman Skolnik Award from the American Chemical Society. For more than 20 years, Martin has been associated with the International Quantitative Structure Activity Relationship & Modeling Society, serving as both a board member and as its chair.
Although she retired in 2006, as a Senior Research Fellow with Abbott Laboratories' Volwiler Society, she continues her research as a contractor for Abbott Laboratories/AbbVie.
Martin is married to William Brady Martin; the couple has two daughters and lives in Waukegan, Illinois.
---
Elaine Johnson Tatham '58 • Distinguished Achievement
Elaine Johnson Tatham is a pioneer recognized for founding and growing a successful business in a time when, in the words of one nominator, "women simply didn't do things like that." Tatham built ETC Institute—a national public opinion polling company based in Olathe, Kansas—from the ground up and currently serves as president and owner.
Starting with a mere $1,000 investment in 1982, Tatham's company has grown into a nationally respected research firm that obtains input from people on issues affecting their communities.
During the past five years, ETC Institute's market research results have led to significant funding initiatives by state, municipal, and county governments as well as numerous educational and nonprofit organizations, with projects ranging from improvements to schools and health care institutions to neighborhood and downtown revitalization projects to the development of community centers, aquatics centers, and sports facilities.
A Carleton mathematics major, Tatham earned an MA in mathematics in 1960 and an EdD in educational and psychological research in 1971, both at the University of Kansas (KU). From 1958 to 1971 she was a college mathematics instructor at several institutions.
From 1971 to 1981 Tatham was the founding director of institutional research at Johnson County Community College in Overland Park, Kansas, and from 1981 to 1982 she was vice president of Padgett-Thompson. Tatham began a 10-year stint on the City of Olathe Planning Commission in 1982, serving as its chair in 1987–88. She was president of the Mathematics Section, State of Kansas, Mathematical Association of America (1979–80) and chair of the Citizens' Advisory Committee to the Kansas City Power & Light Company from 1982 to 1990.
Since 1984 Tatham has served on the board of the Olathe Health System, and from 1983 to 2001 she was an adjunct lecturer in the KU graduate engineering management program, with specialties
Tatham, have two children and five grandchildren. Her son, Christopher, works with her at ETC Institute. The Tathams live in Olathe, Kansas.
---
Michael Tuck '58 • Distinguished Achievement
Michael Tuck is an internationally esteemed expert and researcher in the fields of diabetes and hypertension. Nominated for the Nobel Prize in Medicine and Physiology in 2006, Dr. Tuck has enjoyed a remarkable career in the field of medicine, publishing more than 400 research and clinical trial articles and is one of the world's experts on diabetes. A Carleton biology major, Dr. Tuck earned an MD degree at the University of Minnesota. After a residency in internal medicine at the Mayo Clinic, he served for two years as a U.S. Air Force Captain in Turkey and Germany during the Vietnam conflict. Following his discharge, he embarked on a research fellowship in endocrinology, metabolism, and hypertension at Brigham Women's Hospital and Harvard Medical School. Dr. Tuck became an instructor of medicine at Harvard and remained there until 1974, when he accepted a faculty research position at the UCLA School of Medicine, eventually being promoted to professor of medicine in 1983. There he received the Golden Apple Award in Teaching and served as vice-chair for academic affairs at the School of Medicine from 1989 to 1992.
Recognized as an exceptional teacher and mentor to young physicians, Dr. Tuck has trained dozens of postdoctoral research and clinical fellows in his laboratories and clinics and delivered more than 700 lectures throughout the world. Through the course of his career, Dr. Tuck received more than 20 competitive research grants from the National Institutes of Health (NIH) and is a permanent member of numerous NIH study sections. He has also provided leadership on key UCLA committees, been involved in a number of professional associations, and served on the boards of eleven medical journals. Now a Distinguished Professor of Medicine, Emeritus, at the David Geffen UCLA School of Medicine, Dr. Tuck has been professionally associated with that institution for a remarkable 40 years. He continues to practice medicine part-time in California. Dr. Tuck has been listed as a Best Doctor in America in Who's Who in America since 2008. Dr. Tuck has been married to Rita Dehn Tuck since 1964; they have two children and live in Sherman Oaks, California.
---
Will Bracken '63 • Exceptional Service
Will Bracken's extraordinary 29-year tenure as a Carleton trustee (1979–2008) was marked by his thoughtfulness, trusted judgment, leadership, modesty, high standards, and consistency. During those decades, Bracken was a seasoned and valued member of the Executive Committee, chair of both the Buildings & Grounds and Audit committees, and part of virtually every standing trustee committee at one time or another. Notably, he was Audit Committee chair when the Sarbanes-Oxley Bill became law, and Bracken helped the College prudently navigate its way through what a fellow trustee called "new and complex legal obligations that affected all profit and not-for-profit organizations."Known for his careful preparation and probing questions during trustee meetings, Bracken's guiding hand helped shape the campus. Twice chair of the Buildings & Grounds committee (1980–1983 and 1986–1995), he was responsible for helping the College oversee more than $5 million annually in capital improvements. Hulings Hall, the Recreation Center, the Language and Dining Center, and the townhouses were all built during his tenure as chair. In addition to serving as a "model trustee" (he was elected Trustee Emeritus in 2009) Bracken's long-held associations with Carleton include service as an Alumni Annual Fund class agent, reunion committee member, and co-chair of his 25th Reunion fundraising efforts. Bracken served for eight years on the Alumni Adventures committee and has been a strong supporter of Carleton's Career Center.After graduating with a degree in economics and receiving a MBA from the University of Michigan in 1965, Bracken served as a U.S. Army medic in Vietnam from 1966 to 1968.
Upon returning to the United States, Bracken launched a successful career in real estate development, financing, and long-range planning, and he currently is chair/CEO of Northco Corporation—one of three businesses he founded. He and his wife Margee (Moss) Bracken '64, received the William Carleton Medal in 2008 for their exceptional loyalty and generosity to the College. Bracken shares his Carleton roots with his late father, Dr. Alexander M. Bracken (trustee emeritus) and his brothers (Frank '56, Tom '58, and Sandy '69). He and Margee have three children and live in Minneapolis.
---
John Cairns '63 • Distinguished Achievement
Minnesota attorney John Cairns is a nationally recognized expert in charter schools and public education law. For more than 40 years, Cairns has been at the forefront of significant public policy developments in education, serving as a dynamic force for innovation in schools and community life.
A Carleton government major, Cairns became interested in alternative education in the 1960s while serving on the Minneapolis City Council. A past council president and former board member of the Twin Cities Citizens League, Cairns was, in the words of one nominator, a "bright light leading the way for reform efforts designed to strengthen community involvement."
From 1979 to 1984 Cairns served as executive director of the Minnesota Business Partnership (MBP), an association of CEOs from major Minnesota corporations. Under Cairns's leadership, MBP became the first business organization in the United States to seriously consider how to improve educational quality for public school students. The MBP established an Educational Quality Task Force and produced a seminal report calling for profound structural change in education, paving the way to make Minnesota a model for open enrollment and charter schools.
Since 1988 Cairns has been one of the charter school movement's strongest and most effective advocates, working with educators, legislators, and community members to recommend improvements to public education and charter school initiatives. Through the non-profit Public School Incentives (PSI) Cairns developed innovative ideas for K–12 public education and played a key role in demonstrating the viability of Community Learning Centers as a model for alternative education.
The first U.S. attorney to represent a charter school, Cairns has seen the charter movement grow from just one school in Minnesota in 1992 to nearly 6,000 today in more than 40 states. His pioneering work has had a profound and lasting impact on public education, and, in the words of a former Minnesota governor, "all Minnesotans are deeply in debt" to the creative force that Cairns and a handful of others brought to their public work.
Today Cairns is a practicing attorney at John Cairns Law, PA, a Twin Cities firm specializing in assisting educational tax-exempt organizations. With his wife, Sonia, Cairns has four children and lives in Minneapolis.
---
Alan Dale Fiala '63 • Distinguished Achievement (posthumous)
Alan Fiala was such a star in the field of astronomy that upon his retirement in 2000 an asteroid was named in his honor—3695 Fiala.
Fiala is considered one of the world's experts on solar eclipse calculations. Early in his career he prepared a visual chart of the navigational stars to be used for backup navigation on Apollo 8 and several subsequent space missions. He later developed the software for calculating eclipses and plotting eclipse maps.
Fiala graduated from Carleton in 1963 as a magna cum laude, Phi Beta Kappa, Sigma Xi, and Pi Mu Epsilon astronomy major (with physics and mathematics minors) in only three years, having started with the Class of '64. He went on to earn a PhD in astronomy at Yale University in 1968. During his college years, he held several summer appointments at the U.S. Naval Observatory and became a permanent staff member there in 1968.
In 1996 Fiala was appointed chief of the Nautical Almanac Office (NAO), which is responsible for four annual publications that set the international standard for accuracy for positional astronomy and celestial navigation. Fiala co-edited the proceedings of the Nautical Almanac Office Sesquicentennial Symposium.
Fiala was the lead author of the chapter on eclipse calculations in the 1992 Explanatory Supplement to the Astronomical Almanac, and co-author of Canon of Lunar Eclipses 1500 B.C.–A.D. 3000 with Bao-Lin Liu, the foremost Chinese expert on the subject.
In addition, Fiala pioneered the use of portable video cameras to record the disappearance and reappearance of the Sun from behind the Moon's limb during an eclipse, as viewed from the edges of the central eclipse paths. He was the leader or co-organizer of expeditions to 10 solar eclipses around the world and co-author of several articles on those projects.
Fiala was elected to the International Astronomical Union in 1976; he was also a member of the American Astronomical Society (AAS), the Institute of Navigation, and several other professional societies. He served as chair of the AAS Division on Dynamical Astronomy. Fiala received many other awards during his career, including the Captain James Melville Gilliss Award for service.
Although childhood polio affected Fiala's mobility, he pursued many activities and interests, including sports car racing, genealogy, photography, travel, gardening, and beekeeping. He was also active in Post-Polio Health International.
Fiala died May 26, 2010. His survivors include two brothers, John and Kent Fiala.

---
Carolyn Williamson Nelson '63 • Distinguished Achievement
Carolyn Williamson Nelson is a literary bibliographer known internationally for her outstanding scholarship and indexing of Renaissance poetry.Nelson completed the indexing of all the poems in the Osborn Collection at Yale University's Beinecke Rare Book and Manuscript Library in the 2005 First-Line Index of English Poetry, 1500–1800. She is credited in that volume's introduction for her "skill, tenacity, and sheer determination" in making the project possible.
In addition, Nelson recorded more than 28,000 first-line records from Margaret Crum's First-Line Index of English Poetry 1500–1800 in Manuscripts in the Bodleian Library and added them to Yale's index spreadsheet. Following those efforts, the Folger Shakespeare Library agreed to merge its index, as well as those of several other research institutions, with her collection, and began in 2003 to mount the entire database on its website as the Union First-Line Index of English Verse. This initiative, free online since 2009, is reported to be of "inestimable value" to students of Renaissance poetry, according to one nominator.
In all, Nelson has submitted more than 300,000 records to the Folger database to date, and her work as a compiler for the Folger Library continues.
Recognizing Nelson's work and achievements, Carleton awarded her a Doctorate of Humane Letters in 2008. She was cited at that time for being co-editor of the second edition of Donald Wing's classic reference work Short-Title Catalogue of Books Printed in England . . . 1641–1700 and co-editor of British Newspapers and Periodicals, 1641–1700.
"Quite simply, her contribution not just to bibliography but to wider scholarship is almost incalculable and has been both direct and indirect," said nominator Dr. Jason Peacey of University College London.
Nelson was a Phi Beta Kappa English literature major at Carleton, thereafter earning an MA (1964) and PhD (1967) in the same field at the University of Chicago. She is a retired editor of Wing Short Title Catalogue Revision at Yale University Library.
A co-chair of the Class of 1963's 50th reunion program committee and a frequent Carleton reunion and club event attendee, Nelson has also served Carleton in the past as an Alumni Annual Fund assistant class agent.
Nelson and her husband, Carleton trustee Robert Nelson '62, have three children, including Eric Nelson '89 and Melissa Nelson '91. They live in Wayzata, Minnesota, and Boca Raton, Florida.
---
Barbara J. Thomsen Sample '63 • Distinguished Achievement
A master teacher and co-founder of the non-profit Spring Institute for Intercultural Learning, Barbara Sample has a sterling reputation as a curriculum specialist and innovative educator in cross-cultural communication and English as a second language (ESL) programs.
Shortly after graduating from Carleton with a sociology degree, Sample joined the Peace Corps where she discovered her passion for teaching English as a second language. Through experiences as a Peace Corps teacher trainer in Malaysian Borneo and later as an English as a Foreign Language Instructor at the American University of Beirut and the University of Denver, Sample observed the need to better support international students in their adjustment to American culture. She received an MA in languages and literature and taught ESL at Columbia University (1967). For the next ten years she taught ESL to adults and teenagers in Lebanon, Maryland, and Colorado. Soon after moving to Denver, she helped found and became first president of Colorado Teachers of English to Speakers of Other Languages (CoTESOL) in 1977. Two years later she and her husband and two other educators co-founded the Spring Institute, a Denver-based non-profit. Both organizations continue to thrive today.
The Spring Institute has grown to employ 45 paid staff members and 100 volunteers, with an annual budget of nearly $3 million. The organization's signature language and cultural programs have over the years served more than 22,500 newcomers to the United States. Sample and her colleagues have taught thousands of students, and she also has trained hundreds of teachers across the United States and internationally, improving programs and skills and increasing cultural knowledge about newly emerging refugee communities in the United States.
Until her recent retirement, Sample was the Spring Institute's vice president and director of educational services, and she continues to serve as secretary of the board of directors.
Her professional dedication and commitment to excellence have been recognized through several major awards, including the Virginia French Allen Award for Excellence in Teaching in 1990 and the Gladys Doty Award for Outstanding Contribution to the Profession in 2009.
Sample is author or co-author of numerous books and publications on ESL, cross-cultural training, and refugee mental health, and she has presented across the globe since 1979. She served as a national English language teacher trainer for the Office of Refugee Resettlement for nearly 20 years.
Sample and her husband, Bob, have hosted more than 50 international students. They have two children and three grandchildren and live in Denver, Colorado.
---
Robert Seddig '63 • Exceptional Service
Bob Seddig, known for appreciating the importance of incorporating a personal touch into College communications, ranks among Carleton's most devoted volunteers with more than 34 years of service.
As the Class of 1963's Alumni Annual Fund class agent since 1979, Seddig "went well beyond the normal expectations of being a class agent," says one nominator. He has spent countless hours connecting with classmates through personal notes and, according to College staff members, has been largely responsible for maintaining an average class giving participation rate of more than 60 percent over the past 10 years.
"Bob has communicated with us, cajoled us, and praised us for our efforts at supporting Carleton," wrote one classmate in nomination of Seddig.
With Seddig's class agent leadership, the Class of '63 has brought in over $2.6 million for Carleton since 1991.
Seddig hasn't limited his Carleton volunteerism to class agent duties, however; he has been involved in plans for each class reunion since the 25th (currently co-chair of his 50th reunion gift committee), with Carleton's staff appreciating his calm and determined approach to committee work.
In addition, Seddig served a four-year term on the Carleton Alumni Council beginning in 2003 and chaired the Awards and Nominations Committee for two years of that tenure.
A cum laude Carleton government major, Seddig also was a KARL board member and managing editor of the Carletonian during his undergraduate years. He earned a PhD in constitutional law at Princeton University in 1971 and retired in 2011 after working as a professor of political science at Allegheny College since 1967. In 2009 Seddig received the Julian Ross Award for Excellence in Teaching, and the Robert G. Seddig Chair in Constitutional Law at Allegheny has been endowed in his honor.
Additionally, Seddig is an oblate of Mount St. Benedict Monastery in Erie, Pennsylvania, a volunteer at the Emmaus Ministries soup kitchen, and a deacon at the Somesville Union Meeting House in Maine. His writings have been published in the U.S. Supreme Court Historical Society's journal, and he counts his family and his lifelong commitment to liberal arts education his most significant accomplishments.
Seddig lives in Meadville, Pennsylvania, and Southwest Harbor, Maine, with his wife, the Rev. Lyta G. Seddig. They have two daughters—Dr. Elspeth Seddig and Erica Seddig Carter '98—and two grandchildren.
---
Herb Fritch '73 • Distinguished Achievement
Herb Fritch is a veteran healthcare executive and pioneer of quality-based health care whose vision and innovation have made significant inroads in improving the effectiveness of health care delivery.
The turn of the 21st century was a time of unprecedented challenges for Medicare and the delivery of health care in the United States. Fritch took ownership of a struggling Nashville-based health plan in 2000 and founded HealthSpring with a two-pronged strategy: to focus intently on the needs of patients and to engage physicians in innovative ways to improve the quality of care for members. He committed to this course at a time when most health plans were leaving the Medicare market and had given up attempting meaningful partnerships with physicians. Few investors shared Fritch's foresight, and to raise sufficient capital he personally carried 15 percent of the original funding.
Through Fritch's leadership, HealthSpring emerged as a highly regarded U.S. health plan focused on delivering care to seniors, mainly through Medicare Advantage and other Medicare and Medicaid products. It is one of the largest and fastest growing coordinated care plans serving the Medicare and Medicaid communities and ranks among the nation's Fortune 500 companies.
The Nashville Business Journal named Fritch the Most Admired CEO in its inaugural award in December 2012. The previous year, HealthSpring was a finalist in Nashville's Market Mover category for the health care sector, and Fritch was named Health Care Entrepreneur of the Year. He was also chosen Ernst & Young's 2007 Entrepreneur of the Year for the Tennessee/Alabama/Georgia region.
Born and raised in Duluth, Minnesota, Fritch graduated from Carleton with a degree in mathematics and began his career as a consulting actuary at Milliman and Robertson. There he developed expertise analyzing the feasibility of Health Maintenance Organizations, a managed care arrangement bolstered by the HMO Act of 1973.
In 1982 Fritch founded the regional managed care company Sanus Corporation and began to experiment with incentives and new models of partnering with doctors to improve health care delivery. He held a number of leadership positions at major managed care and physician management companies before founding HealthSpring in September 2000.
Fritch is known for his passion for hockey and is a part-owner of the NHL's Nashville Predators team. He and his wife, Barbara, also share a desire to give back, and in 2012 established the Fritch Endowed Scholars Program at Carleton to provide financial aid to middle class students from rural and non-metro areas. Herb and Barbara Fritch live in Nashville, Tennessee.
---
Candace Larson Williams '73 • Exceptional Service
In the Carleton Class of 1973, Candace Larson Williams shines as a dedicated volunteer who has helped lead and unite her class for the past 15 years.
Williams led her class's 25th reunion planning committee in 1997–98 and has been an integral part of each reunion planning effort since then. Her energy and enthusiasm helped the Class of '73 jump from a 10 percent reunion attendance in 1993 to an impressive 26 percent in 1998, and that figure grew into a Carleton 30th reunion attendance record in 2003.
"What makes Candace stand out among many great Carleton volunteers is the impact she has had both on her class and on her overall reunion cohort of '3s and '8s classes," said Becky Zrimsek '89, assistant vice president for alumni and parent relations. As a reunion volunteer, Williams led the way by infusing the program with a vibrant sense of fun and spirit reflected in '73's signature tie-dye garb.
Beyond her reunion planning achievements, Williams has embraced a broad scope of Carleton volunteer involvement. From 1998 to 2002 she served as a 25th Reunion Trustee, working as part of the Buildings & Grounds and Academic Affairs committees. She has spent time as an assistant class agent for the Alumni Annual Fund and as a Reunion gift committee member, and she has hosted several Carleton Admissions events over the years.
Not only has Williams been a frequent attendee at Carleton Club events in Houston, Texas, and London, she has also planned numerous club events in both locales.
Williams was a philosophy major at Carleton and went on to earn a JD at the Santa Clara School of Law in 1978. She practiced law, beginning at Fulbright & Jaworski in Houston, and later in solo practice and with other firms, from 1979 to 1999. In 2001 Williams and her family moved to England for her husband's work assignment.
Williams also has been a volunteer organizer of antique and art history events for Kensington & Chelsea International Women's Club and the London Petroleum Women's Club.
Williams is married to her high school—and Carleton—sweetheart, trustee Mark Williams '73. Their two children, David '06 and Megan '11 (along with David's wife, Kristine Kuntz Williams '05), carried on the family's Carleton tradition. Williams and her husband currently reside in Austin, Texas.
---
Douglas L. Wood '73 • Distinguished Achievement
Douglas Wood is a national leader in the health care arena, having provided an expert and respected voice on the issues of health policy, payment policy, and regulatory affairs for more than 25 years.
A founding member of the Institute for Clinical Systems Integration in Minnesota, Wood seeks to discover whether an integrated health care system can improve the health of an entire southeast Minnesota town and perhaps provide a model for a successful future direction in national health care. He is also a founding member of the Cooperative Cardiovascular Project to improve cardiac care in the Medicare program.
The Minnesota Medical Association (MMA) presented its highest honor, the Distinguished Service Award, to Wood in 2010, recognizing his leadership in the national health care reform debate and his lasting contributions to health care reform in Minnesota.
Wood, a Carleton biology major, is a consultant in cardiovascular diseases at Mayo Clinic and the director for strategy and policy at Mayo's Center for Innovation. A cardiologist and electrophysiologist, Wood is also a professor of medicine at the Mayo Clinic College of Medicine and the director of the value program for the Mayo Clinic Center for the Science of Health Care Delivery.
In 1977, Wood earned an MD at the University of Missouri and thereafter completed fellowships in cardiac electrophysiology, cardiovascular diseases, and internal medicine, all at Mayo Clinic.
Wood chaired the Secretary of Health and Human Services's Advisory Committee on Regulatory Reform in 2002, and in 2003 Minnesota Governor Tim Pawlenty appointed him to the Minnesota Citizens Forum on Health Care Costs. Wood is also a former chair of the Coding and Nomenclature Committee of the American College of Cardiology (ACC), has edited the ACC's Guide to Reporting Physician Services, and was a member of the CPT editorial panel of the American Medical Association from 1994 to 2000.
In addition, Wood was chair of the Medical Planning and Policy Committee of the MMA (2007–2012) and of the Care Coordination and Payment Reform Work Group, Governor's Health Reform Task Force (2011–12), and he has been an MMA trustee since 2008.
Other distinctions include the Distinguished Service Award from the American College of Cardiology, the Burgess Gordon Award from the American Medical Association, and a Citation of Merit from the University of Missouri School of Medicine Alumni Association.
Wood and his wife, Julia, have five children and live in Rochester, Minnesota.
---
Michael C. Connelly '83 • Distinguished Achievement
With respect to advancing diversity and inclusivity in the legal profession and affecting change in this critical area, Michael Connelly, in the words of his nominators, is a "pioneer," "hero," "champion," and "mentor" who "changes lives" and "walks the walk" on a corporate, regional, and national scale.
Michael Connelly is a proven authority in diversity inclusion and development in both the legal profession and energy industry. "Because of Mike's leadership, Center for Legal Inclusiveness [for which he is a board member] is now emerging on a national stage as a thought-leader and source of real solutions for the legal industry's diversity problems," writes one nominator.
In his roles from 1990 to 2012 with Xcel Energy—vice president of human resources, vice president and general counsel, and later senior vice president of strategy and planning—Connelly used his leadership and influence to guarantee the law firms with which Xcel did business paid "more than 'lip service' to the notion of diversity and inclusion, and, where deficient, had concrete plans for improvement," wrote another nominator.
Valerie Jensen '87, Executive Director of Twin Cities Diversity in Practice, praised Connelly for establishing an outside counsel program that "ensured lawyers of color, women, and gay, lesbian, bisexual, and transgender (GLBT) lawyers were included in and worked on any case in which Xcel was involved."
Connelly earned a BA in economics with a concentration in science, technology, and public policy from Carleton before completing a JD degree at the University of Chicago in 1986. From 1986 to 1990 he was an associate attorney at Oppenheimer, Wolff, and Donnelly in St. Paul. Recently he started a business consulting practice, JBL Consulting.
Since 2004, Connelly has been a director and now chair of the Twin Cities Housing Development Corporation; he is also a trustee for Friends of the St. Paul Public Library (2008–present), a board member of the Greater Twin Cities United Way (2008–2012), and a board member and chair of Twin Cities Diversity in Practice (2010–2012). In 2011, Governor Mark Dayton appointed Connelly to the Governor's Health Care Reform Task Force.
In 2010 Connelly received the Qwest Diversity Trailblazer Award. That year he was also a panelist on the topic of social responsibility in corporate governance for the Society of Corporate Secretaries & Governance Professionals and on best practices for women's advancement in the legal profession at Dorsey & Whitney, LLP.
Connelly and his wife, Leslie Bingham Connelly '86, live in St. Paul, Minnesota, and have two children.
---
Don J. Frost, Jr. '83 • Exceptional Service
"I am told that Don has a day job, but am puzzled as to how he works anywhere other than at Carleton," wrote a young alumnus who collaborated with Don Frost on a recent fundraising project for Carleton.
Frost, an attorney and partner at Washington, D.C.'s Skadden, Arps, Slate, Meagher & Flom LLP, does indeed have a considerable day job, but Carleton has been the fortunate recipient of his abundant energy, skills, and enthusiasm for more than a decade.
From 2008 to 2012, Frost was a 25th Reunion Trustee, serving on the External Relations and Development Committee and supporting a successful fund drive for the renovation and repair of Laird Stadium. He also assisted with fundraising for the Weitz Center for Creativity, coordinating a major gift effort that involved past and present Carleton Student Association (CSA) presidents (of which he is one).
With Paul Van Valkenburg '82, Frost co-founded the Carleton Athletic Initiative (CAI), creating a new model for the College to reach out to former Carleton athletes and encourage their participation in the Alumni Annual Fund (AAF) and support of on-campus athletics at all levels.
Since 1990 Frost has served as an AAF volunteer and class agent. Known for his handwritten personal notes, Frost has helped his class maintain its above-average AAF participation in recent years and enabled a 25th reunion gift of over $300,000—triple the class's previous largest gift.
Frost has been a gift committee co-chair for his 25th and 30th reunions, an Alumni Admissions Representative, a guest lecturer in two Carleton academic departments, and a host of many "Life Path" discussions with current students and recent alumni.
During 2012–13, Frost served on the Career Center's director search committee, and he has been a regular host and mentor for the Career Center's Scholars Program in Washington, D.C. and the Carleton D.C. political science off-campus study program. He also served as a trustee representative for the Career Preparation Working Group during Carleton's recent strategic planning efforts. College staff and fellow volunteers alike praise Frost as an idea guy, a leader, a networker, and a worker who "bursts with smiles."
In 1988 Frost earned both a JD and an MA in resource economics and policy from Duke University. He received a Rock the Law Award in 2009 for excellence in pro bono representation on behalf of the disabled.
Frost and his wife, Carolyn Ferrari '83, have three daughters, including Sarah '13. Frost says his family and Carleton trustee service are among his most significant life accomplishments. The Frost-Ferraris live in Germantown, Maryland.
---
Steve Six '88 • Distinguished Achievement
Celebrating his 25th reunion at Carleton this year, Steve Six already has risen to levels of distinction in his legal and judicial career that many attorneys might not achieve in a lifetime.
As a recognized expert in trial work and persuasion, Six's career has taken him from prosecuting capital murder cases in remote areas of western Kansas to arguing before the United States Supreme Court.
Beginning as a law clerk for the Honorable Deanell R. Tacha of the U.S. Court of Appeals for the Tenth Circuit in 1993–94, Six thereafter was in private practice from 1994 to 2005. During that time, he obtained the largest product-liability verdict ever delivered in Johnson County, Kansas.
Just 11 years out of law school, Six became a state district court judge in his hometown of Lawrence, Kansas, presiding over several landmark cases in that role. Six "established a reputation as a lawyer of tremendous talent with integrity that was beyond question" said one nominator.
In January 2008 Six was appointed attorney general of Kansas by then-governor Kathleen Sibelius. As Attorney General through 2011, Six exercised his passion for consumer protection and ensuring Internet safety for children; his office's Consumer Protection Division recovered more money for Kansas consumers in two years than in the previous 13 years combined. Under his direction, the office improved Kansas's Medicaid fraud recovery efficiency from 34th to 3rd nationally. Six also became the first Kansas attorney general in modern times to personally prosecute a murder case. He is credited for reestablishing the integrity of the office and skillfully building trust in a politically charged environment.
In 2011 Six was nominated by President Obama to be a judge on the U.S. Court of Appeals for the Tenth Circuit. While Six had bipartisan support, "ultimately even Steve was not spared the roughest edges of our politics," notes one nominator. Through a procedural maneuver, Six's nomination was not brought forward for a confirmation vote in the U.S. Senate.
A Carleton economics major, Six earned a JD at the University of Kansas School of Law in 1993, winning the William Burdick Award in Law as the most exceptional first-year law student there, serving as law review editor, and receiving Order of the Coif honors upon his graduation.
Since 2011 Six has been a partner at Stueve Siegel Hanson LLP in Kansas City, primarily practicing commercial litigation. In 2013, Six became an adjunct professor of antitrust law at the University of Kansas Law School.
He and his wife, Betsy, have four children and live in Lawrence, Kansas.
---
Rob Spence '88 • Exceptional Service
Crusader, missionary, visionary, catalyst, and transformational force: this is how nominators describe Rob Spence and his zeal for promoting Carleton over the past 25 years.
Beginning his decades of volunteerism as an Alumni Admissions Representative shortly after his graduation as an English major, Spence was a four-year member of the first Alumni Admissions Board—and its first chair—in the late 1990s.
As admissions board chair, Spence is credited with guiding the group to define its mission and paving the way for a major increase in the number of applications received. At that time, 3,000 was the record; Spence's efforts at involving more alumni helped increase that figure to 4,000—a 33 percent increase. Dean of admissions Paul Thiboutot calls Spence's admissions work "indefatigable," and estimates that Spence—an Alumni Admissions team leader for 16 years—may have logged more personal visits to high schools than any other volunteer in the Bay Area.
Spence has also served for five years as the San Francisco Carleton Club Chair, coordinating dozens of alumni events (social, sports-related, volunteer-focused, and admissions-driven) in that role. He invented the Day of Carleton, drawing together more than 150 people annually for the past few years to celebrate different aspects of the Carleton experience—all in the Bay Area, and in one 24-hour period.
He served for three years on the Carleton Club's leadership board (including one year as chair) and continues to strengthen the business and networking community among Bay Area Carls. Spence also founded the Northern California Entrepreneurial Collaborative to connect Carleton-affiliated professionals with others dedicated to starting, supporting, and/or growing highly successful businesses with Carleton connections.
Spence has been involved in reunion planning, serving on his 10th reunion gift committee and participating on both the gift and program committees for his 25th reunion this year.
When not volunteering for Carleton or dreaming up new ways to effectively raise the College's profile, Spence has logged 19 years as an agent for Farmers Insurance Group of Companies; previously he was a Citigold executive with Citibank.
Spence and his wife, Bernadette Breen, have three children—Connor, Jack, and Caroline. They live in Corte Madera, California.
---
Arijit Guha '03 • In the Spirit of Carleton (posthumous)
By all accounts, Arijit Guha's life was filled with love, optimism, joy, humor, compassion—and the will to make a difference.
Following his diagnosis of stage IV colon cancer in 2011, Guha, an environmental studies PhD student at Arizona State University's School of Sustainability, was dismayed to learn his insurance company, Aetna, would not cover his significant medical expenses beyond the $300,000 cap on his student health insurance policy.
Guha employed his creativity and humor to launch a web site called PoopStrong.org, on which he sold t-shirts, bracelets, and other items and pledging to donate all proceeds beyond his own expenses to other cancer charities. Many Carleton alumni became involved, designing t-shirts, helping with the website, coordinating fundraising, and building publicity for Guha's efforts.
After Guha engaged in a bold and heated Twitter exchange with the CEO of Aetna over his frustration about the company's practices, Aetna ultimately agreed to cover all of Guha's medical expenses. Guha promptly donated the more than $130,000 PoopStrong.org had raised to the Patient Assistance Fund at the University of Arizona Cancer Center where he had been receiving treatment, as well as to other entities benefiting cancer patients.
Heather Ehlers, Guha's wife, wrote, "In every interview he gave, he turned the conversation away from the human-interest angle to one that discussed the millions of under- and uninsured people in this country….The money raised was, in Arijit's mind, second in importance to the awareness raised and the conversation that ensued." Guha's unique combination of humor, effective advocacy, energy, and intelligence ensure his legacy as an advocate for patients' rights, health care reform, and cancer awareness.
A history major at Carleton, Guha was heavily involved in KRLX and was a Carleton student senator, Cave manager, and Late Night Trivia overlord. He also helped found the Gender Neutral Cheerboys and the Honking Knights. He earned an MA in geography at Clark University and met Heather while working at an academic journal in the National Academy of Sciences in Washington, D.C.
Guha's enthusiasm for Carleton continued following his graduation; he was a class reunion program committee member, a class agent for the Alumni Annual Fund, a Carleton Club steering committee member, and an Alumni Admissions Representative.
Guha lost his life to colon cancer on March 22, 2013. His survivors include his wife, Heather Ehlers of Phoenix, Arizona; his parents, Manoj and Sipra; and his brother, Sourav.
---
Elizabeth Krebs '03 • In the Spirit of Carleton
A native of tiny Breckenridge, Minnesota, Elizabeth Krebs found a way to make a positive impact on the life and health of Rwandans as CEO of the Physicians Ultrasound in Rwanda Education Initiative (PURE).
Krebs co-founded PURE, a 501(c)(3) organization, in the fall of 2010 after learning about the significant lack of Rwandans trained in the acquisition and interpretation of ultrasound images, despite ultrasound being a rapid and effective medical diagnostic tool. PURE's work aims to enhance ultrasound education, improving public health and increasing the diagnostic and procedural skills of Rwandan medical professionals.
Krebs was instrumental in nearly all aspects of PURE's early success: fundraising, establishing relationships with Rwandan government medical organizations, creating a curriculum for training and recruiting volunteers internationally, and establishing the non-profit's social media presence.
In true liberal arts fashion, Krebs majored in studio art at Carleton. She began working in Emergency Medical Services (EMS) and became a certified Emergency Medical Technician (EMT) while still a high school student. Her first experience with global health issues came the summer after she graduated from Carleton, when she lived in Guadalajara, Mexico, and worked with two ambulance services there.
In 2004 Krebs earned a diploma in paramedic technology from Century College. She continued working as an EMT during medical school and graduated from Jefferson Medical College, Philadelphia, with an MD in 2009. She completed her emergency medicine residency at St. Luke's University Health Network, Bethlehem, Pennsylvania.
As she worked toward her MD degree, Krebs spent time studying public health in Costa Rica and gained grassroots development work experience in Rwanda, a country still recovering from its 1994 civil war.
Krebs's passion for social justice and her desire to pursue equity in healthcare access and opportunity led her back to Rwanda and to the founding of PURE.
Krebs is currently an emergency medicine physician at Duke University, a junior faculty member in the emergency department there. She is involved with Duke's Global Health Fellowship Pathway and is engaged in multiple research and development projects at Duke.
While her other duties led her to resign as PURE's CEO in November 2012, the organization's work continues to thrive.
Krebs lives in Durham, North Carolina.
---
Garret Mabbitt Westlake '03 • In the Spirit of Carleton
An expert on Autism Spectrum Disorders (ASD) and student development in higher education, Garret Mabbitt Westlake has worked tirelessly to change attitudes about the role of diversity and disability in society.
In early 2011 Westlake founded a for-profit social impact company, STEM Force Technology, to improve employment outcomes for people on the autism spectrum. The organization is dedicated to the idea that traits such as Asperger's Syndrome should be viewed as positives rather than negatives, and that they in fact may make individuals superior candidates for certain positions. STEM Force seeks to help those with ASD identify their strengths and connect them with companies needing their particular skill sets.
Westlake credits Carleton's liberal arts curriculum, and his ability to design a unique major—cognitive studies—with giving him the tools to collaborate, create, and proceed with confidence in solving problems.
Currently Westlake is the assistant dean of students at Arizona State University as well as CEO of STEM Force Technology.
After earning an MEd degree at Vanderbilt University in 2005, Westlake worked as the Coordinator of Disability Services for Volunteer State Community College in Gallatin, Tennessee, where he received the President's Exemplary Service Award in 2006. In 2008 he became the director of the Disability Resource Center at Arizona State University (ASU), where he is now in the process of earning a PhD.
Support of and recognition for Westlake's bold, thoughtful efforts is significant; he received ASU's Outstanding Support of Student Leadership Award in 2012, two awards from NASPA (Student Affairs Administrators in Higher Education) in 2011—the Outstanding Service to the Disability Knowledge Community Award and the Outstanding Support of Student Leadership Programs Award, and the President's Award for Individual Excellence from ASU in 2012.
Westlake is a NASPA Knowledge Community Representative, a member of the Association on Higher Education and Disability, a founder and board member of the Arizona Autism Coalition, a board member of New Way Learning Academy, and a USA Ultimate College Eligibility board member. In addition, Westlake is an active supporter of the Carleton Ultimate Team.
Westlake and his wife, Amanda Mabbitt Westlake '03, welcomed their first child, son Griffin Mabbitt Westlake, in January 2013. The family lives in Tempe, Arizona.
---
Yanjing Claire Du '08 • In the Spirit of Carleton
Because Yanjing Claire Du was so enthusiastic about the many opportunities a Carleton College liberal arts education afforded her, she returned to her native China with the desire and drive to make a similar education a more realistic possibility for other ambitious Chinese students.
In 2009 Du founded China Liberal Arts College Tour, a non-profit organization based in Beijing, to promote the spirit of colleges like Carleton and advance liberal arts education in China. The tour annually brings representatives from more than a dozen top U.S. liberal arts schools to major Chinese cities, introducing thousands of Chinese students and their parents to the liberal arts concept and values. She has personally raised $60,000 annually for the organization.
Du, a native of the central Chinese city of Changsha, was a double major in history and international relations at Carleton. In the years following her graduation, she has worked passionately to introduce the experiences she loved at Carleton to a community where "such freedom, intellectual engagement, and creativity is rarely experienced in higher education,"observes one nominator.
Since 2012 Du has worked as the senior manager/executive assistant to the president of New Alliance Consulting International, helping to build a communication platform between China and the United States. Her work has focused specifically on expanding communication channels between Chinese business and political leaders and other prominent global leaders including Jimmy Carter, Bill Clinton, Tony Blair, and Peggy Rockefeller.
While many Americans might not think promoting the liberal arts is a bold activity, in China, a recent article in Time magazine explains that even the phrase "liberal arts" is discouraged for its support and suggestions of freedom and democracy. Du says in the article, "Chinese students are dying for a nonconventional, more liberal approach to education." It was only in 1998 that the Chinese Ministry of Education allowed Chinese universities to begin small liberal arts programs on their campuses, the article reported.
"Most Chinese students direct their applications to national research universities where they seek an education more similar to the opportunities they are familiar with in China," wrote one of Du's nominators. "She is committing her life to sharing with other Chinese students the values Carleton instilled in her, hoping to create a culture that encourages curiosity and intellectual adventure similar to the one she will forever be a part of at Carleton."
Du lives in Beijing.
---
Peter V. Varnum '08 • In the Spirit of Carleton
"His readiness to devote his vast talent and energy to others, with no pay and little recognition, is a testament to Carleton's goal of developing the qualities of mind and character in its students, capable of finding inventive solutions to local and global problems," wrote one nominator of Peter Varnum and his initiative to support an orphanage and school in the Kibera slum of Nairobi, Kenya.
A Carleton English major, Varnum studied and traveled in Kenya following his graduation. Inspired by his time there, he returned a year later and became acquainted with Pastor James Onyango Owuor, founder of the St. Catherine Children's Home and School. Varnum was motivated to assist Pastor Owuor in his efforts to feed and educate the school's 200+ students and helped launch the St. Catherine Greenhouse Project in July 2011.
Varnum embarked on 18 months of fundraising to garner support for the project's vision of purchasing a plot of land, building a greenhouse, and raising crops to both feed the children of St. Catherine and sell in the community. He organized two charity tennis tournaments in his hometown of Kansas City, Missouri, and helped organize avenues of charitable giving for the project. As a result, St. Catherine has since purchased a three-acre plot of land; constructed one greenhouse, a caretaker's house, and a fish farm; installed a water well—and is on its way to self-sustainability. Additional greenhouses and a recreation center for the children will soon follow.
Maize and bean crops planted during construction are now ready for harvest. Varnum notes that because "partnerships and well-wishers can be sporadic and unpredictable, and more than that, the dependence on another community or organization to secure one's own livelihood takes a toll on one's emotional state … this first harvest … is about more than just food. It's about future. It says, 'This idea was ours, and it's working.' "
Besides his initiative with the Nairobi school, Varnum worked following graduation for Tenacity, a Boston non-profit organization that focuses on promoting mentoring relationships, literacy enhancement, high school support, and tennis instruction for urban youth. He also was an assistant coach for the MIT women's tennis team and served as a Carleton Alumni Admissions Representative while in Boston.
In fall 2011 Varnum returned to Carleton to work as an admissions counselor. Following a fourth trip to Kenya this summer to review the St. Catherine Greenhouse Project, he plans to pursue graduate study in international education.
Varnum lives in Northfield, Minnesota.
2012 Alumni Association Award Recipients
Bardwell L. Smith • Exceptional Service Award
Perhaps it is because Bardwell Smith has lived his life according to the philosophy "we do nothing alone" that he has singlehandedly had such a lasting impact on Carleton and its alumni. From 1960 to the present, Smith has embraced Carleton and Northfield, coaxing growth and change from each while nurturing and educating at a laudable level.
Instigator of the renowned Carleton Japanese "Garden of Quiet Listening" behind Watson Hall in 1976, Smith also helped create Carleton's Asian studies program; he was its director from 1973– 1977, 1985–1986, and 1988–1990.
Recruited to Carleton in 1960 by Professor Ian Barbour, the Yale-educated Smith joined the young Department of Religion, serving as its chair from 1962– 1964, 1976–1981, and 1988–1990.
Smith was dean of the college from 1967–1972 under Presidents John Nason and Howard Swearer, and his calm presence, active engagement, compassion, and good humor during that turbulent era are said to have enabled Carleton to build bridges among students, faculty members, administrators, and academic disciplines, and between Carleton and both Northfield and the world beyond. Smith played a key role in implementing student participation in faculty evaluations, increasing study-abroad opportunities, and including student participation in governance and major College decisions.
Smith served as a consultant to Asian studies programs at more than 20 colleges and universities in the United States, Canada, and Asia from 1970–2002. He was a leader in establishing consortial off-campus Asian studies programs in Pune, India; Sri Lanka; Tokyo; Kyoto; and Tianjin, China. Smith served on the advisory committee for the Luce Foundation from 1999–2002 and has been involved with the International Association of Buddhist Studies since 1974.
Smith was co-editor of Contributions to Asian Studies (1973–1985), Journal of Developing Societies (1985–1986), and Journal of Asian and African Studies (1986–1995). He has written and edited 14 books and 35 articles dealing with Asian religions.
Smith also has been active in the Northfield community; he was on the Northfield Arts Guild board (2006–2009) and was a co-founder of the Northfield Downtown Development Corporation (2000–2005) and the Just Foods Co-op.
With his partner and wife Charlotte, who played a key role in Smith's activities over the years, Smith is a Heywood Society member. The couple, whose family includes five children and seven grandchildren, continues to live in Northfield, where they enjoy the Japanese garden in their own backyard as well as the one across the street.
---
E. Philip Krider '62 • Distinguished Achievement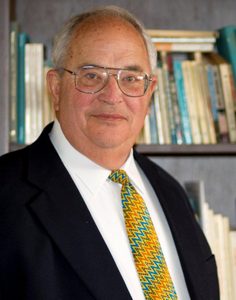 Philip Krider is among the world's foremost experts on lightning and atmospheric electricity.
A professor emeritus and former head/ director of the Department of Atmospheric Sciences/Institute of Atmospheric Physics at the University of Arizona, Krider received the Karl Berger Award in 2010 for distinguished achievements in the science and engineering of lightning research at the 30th International Conference on Lightning Protection.
After earning a BA in physics at Carleton, followed by MS (1964) and PhD (1969) degrees in physics at the University of Arizona, Krider began working in cosmic ray physics at the NASA Manned Spacecraft Center in Houston, Texas, where he coordinated an analysis of the Apollo 12 lightning incident during lift-off. In 1971 he led a team that developed the gated, wideband sensing technique now used in the U.S. National Lightning Detection Network (which monitors about 25 million lightning strikes annually) and by similar networks in more than 40 foreign countries.
In 1976 Krider co-founded a Tucson company, Lightning Location and Protection, Inc. (now a division of Vaisala), that manufactures and installs lightning locating systems around the world. In addition, Krider conducted research at the NASA Kennedy Space Center for many years, and he currently chairs a NASA/ Air Force/FAA advisory panel that ensures lightning safety during spaceflight operations.
Krider has written eight book chapters, 28 invited articles, and more than 140 refereed articles. He also is an accomplished inventor who holds eight patents and a noted scholar of 18th century electricity. A Fellow of the American Geophysical Union and the American Meteorological Society (AMS), Krider is a popular lecturer and has appeared on NOVA, the Weather Channel, the Discovery Channel, and the Learning Channel, among other programs in the United States and internationally.
He is a former co-chief editor and editor of the Journal of Atmospheric Sciences, associate editor of the Journal of Geophysical Research, and a past president of the IUGG/IAMAS International Commission on Atmospheric Electricity. In 1985 he received the AMS award for Outstanding Contributions to the Advancement of Applied Meteorology and, in 2008, the Blitzer Award for teaching excellence from the University of Arizona's Department of Physics. In 2009 he was elected a Fellow of the Galileo Circle by the University of Arizona's College of Science.
Krider is married to Dr. Patricia MacCorquodale '72, with whom he lives in Tucson. He has two children—Ruth and Reed '94.
---
Charles W. Lofgren '62 • Exceptional Service
"It would be hard to find an alumnus who cares more for or who has personally done so much to influence the future well-being of Carleton both in deed and financial support," wrote one classmate in nomination of Charlie Lofgren.
Lofgren's lifelong devotion to Carleton has borne much fruit, as he was a key force in creating and organizing the current Alumni Annual Fund (AAF) and also in helping to create a new paradigm for Carleton reunions.
In 1987, following the successful 25th reunion of the Class of '62, Lofgren was one of about a dozen Carls who met with incoming Carleton president Stephen R. Lewis Jr. to advocate for a new annual fund that was volunteer-driven but professionally staffed, with adequate resources to accomplish its goals. Due to the efforts of Lofgren and others, Carleton's AAF is now "the envy of virtually every college west of the Hudson river," according to Lewis. Lofgren served on the AAF board for 10 years and also was an AAF decade director from 1988–1991.
Lofgren has chaired the Lofgren Alumni Business Fellowship Program since its inception in 1984. The program, which was established by Charles Lofgren Sr., has awarded more than $1.5 million to date in scholarships to 44 Carleton alumni seeking to return to business school mid-career.
As a Carleton trustee from 1996–2010, Lofgren served on nearly all the board's committees at one time or another during his tenure and was valued for his concise but insightful questions. Lewis called him a "terrific member of the board of trustees."
Additionally, Lofgren was a volunteer for Carleton capital campaigns led by presidents Lewis and Howard Swearer, and he is an active participant in Chicago Carleton Club events.
Professionally, Lofgren co-founded an international manufacturer of specialty packaging materials, ADE Inc., in 1981 in Chicago. Previously Lofgren worked in marketing for the Permacel Division of Johnson & Johnson Corp. He is a past trustee of the Newberry Library and a past member of the Art Institute of Chicago's acquisitions committee. He continues as a board member and treasurer of the Society for Contemporary Art at the Art Institute of Chicago.
Lofgren has numerous Carleton connections, as both his late father and mother (Charles Lofgren Sr. '27 and Mary Carpenter Lofgren '29) were alumni. He and his wife, Mary (Moses) Lofgren '62, continued the Carleton Lofgren line with two of their three children—Stephanie '86 and Wesley '87.
---
Barbara Mitchell Mauk '62 • Exceptional Service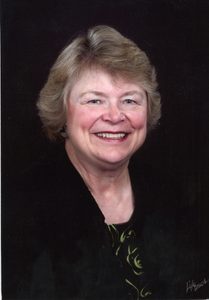 Lauded by classmates for her enthusiasm, optimism, and sense of adventure, Barbara Mitchell Mauk has been called the "Gorilla Glue" that has bonded the Class of '62 in many ways over the past 50 years. "It is difficult to imagine that Carleton has a more dedicated, active, and capable advocate than Barbara Mauk or that any alumna has made a more valuable contribution of time, energy, and creative imagination," extolled one classmate.
As early as October 1967, Mauk hosted at her home a picnic that was attended by 40 New York-area Carls. Her Carleton zeal increased with time; she served on the Class of '62 reunion committees for her 25th through 50th reunions and was a co-chair for her 35th reunion. She has organized at least two pre-reunion get-togethers for classmates and developed the "mini-reunion" concept for the Class of '62, which resulted in gatherings in Santa Fe, New Mexico; San Diego, California; and Tucson, Arizona.
Mauk planned and promoted the "Going Like 60" journey to Nepal in 2000, with 26 members of the Class of '62 taking a three-week trip to India and Nepal (including a visit to Mike Frame '62 in Kathmandu). She also was instrumental in a 2004 Class of '62 excursion to Umbria, Italy, and a 2010 trip with 28 travelers from Nice to Paris, France (dubbed "Sailing Along at 70"). Mauk is now planning a 2012 cruise in the Aegean Sea and is looking ahead to 2020, when the Class of '62 is invited to mark 80th birthdays with visits to observatories in Chile erected by classmate Sidney Carne Wolff '62.
Not surprisingly, Mauk served on the Carleton Alumni Adventures Committee from 2008–2011 and has traveled on several Carleton-organized Alumni Adventures herself.
In the Twin Cities Mauk has organized monthly breakfasts for Class of '62 members and other Carls since 2007, has frequently been involved with Twin Cities Carleton Club activities, and has assisted with coordinating events ranging from baseball tailgating parties to book-making workshops.
Mauk is hailed for her hands-on care of ailing classmates, including some in far-flung cities who needed help following surgery or moving to an apartment. She truly values her Carleton classmates as her "hometown" and as family.
Professionally Mauk was an educator, teaching preschool through eighth grade and serving as an elementary summer school principal (1985–1991) and a library media specialist (1996–2005). She lives in Minneapolis and has two children with former spouse Lee Mauk '63.
---
Polly Nason McCrea '62 • Exceptional Service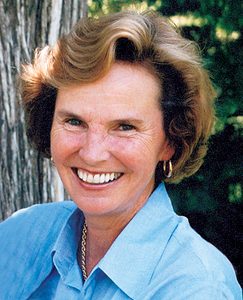 Discerning, engaging, compassionate, and astute are among the words nominators used to describe Polly Nason McCrea. She also has been called a highly revered leader with a keen intellect and a "talented listener."
McCrea has served Carleton with diligence and flair ever since graduating as a biology major. She has been a part of every Class of '62 reunion planning committee (including the class's record-breaking 25th reunion) and chaired the class's 50th reunion program committee this year, having been a co-chair of her 40th reunion.
Since 1990 McCrea has been a valued member of the five-person Lofgren Fellowship selection committee, devoting time annually to choosing recipients of this meaningful and often life-changing award. Her own experiences as a small business owner give her useful insight into candidates' goals, helping the committee ascertain which applicant would make the most of the fellowship opportunity.
From 2004–2008, McCrea was an alumni trustee on Carleton's Board of Trustees; she served on both the enrollment/ admissions and external relations committees and was a trustee liaison to the Alumni Council.
In addition, McCrea has been a Carleton Alumni Annual Fund assistant class agent for more than 15 years, contributing a great deal to the Class of '62's continued bar-raising gifts and class participation rates.
After completing her Carleton biology degree, McCrea worked at Stanford Medical Center as a radiology research assistant and as a medical research assistant at the University of Minnesota Medical School (1962–1967). She was a partner from 1970–1980 in The Needle Nest, and from 1980–1987 she managed (and founded) Collector's Gallery, a manufacturer and marketer of specialty stationery and gift packaging products.
McCrea has a lengthy volunteer service resume in addition to the time she has given to Carleton. Among the other beneficiaries of her talent are the Minnesota Landscape Arboretum, Opportunity International USA, the Minneapolis YWCA, the Greater Twin Cities United Way, Voyageur Outward Bound School, St. Martin's by-the-Lake Episcopal Church, and CARE.
Her Carleton roots are shared with numerous family members, including her late father and mother, Philip Nason '33 and Katherine Berge Nason '33, uncle John W. Nason '26, and additional uncles, aunts, grandparents, and cousins. McCrea and her husband, Robert McCrea, live in Long Lake, Minnesota; they have three children and nine grandchildren.
---
Bob Nelson '62 • Distinguished Achievement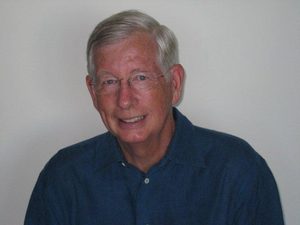 A chance detour into business led Carleton philosophy major Bob Nelson to the top of General Electric Co., where as a financial analyst he helped guide a large network of GE managers as they learned to embrace the global economy.
Upon his retirement from GE in 2003, Nelson had been vice president of corporate financial planning and analysis since 1991 and had served as a valued advisor to GE's CEO Jack Welch for two decades. Recently Welch said of Nelson, "Bob has both the intellect and the rare ability to translate complex global issues into clear, understandable formats. His deep understanding of financial issues and global economic trends played a key role in GE's success from 1981–2001."
Current GE CEO Jeffrey Immelt said of Nelson at the time of his retirement, "Bob's combination of realism and vision has enabled him to play an essential role in GE's success."
Nelson first earned a master's degree in general studies in the humanities at the University of Chicago in 1963, and he also completed coursework for a PhD in the school's history of culture program. However, before completing a dissertation, Nelson joined GE's Financial Management Program, starting in 1966 at entry level at GE's Hotpoint Division facility in Cicero, Illinois.
By 1978, Nelson was working at GE's corporate headquarters in Fairfield, Connecticut, reporting to GE's CFO but later serving as a primary advisor to Welch. Nelson integrated business financial plans, issued internal financial performance reports, lectured at GE's management development center, and prepared board and investor presentations for GE's top officers during his tenure, among other tasks.
Nelson has made many contributions outside of the corporate world as well. Since 2000 Nelson has been a Carleton trustee, and board chair Jack Eugster '67 notes that Nelson "played a very critical role in reformulating the building plans to make the Weitz Center for Creativity financially viable for the College," and was also an advocate of new student residence space. From 1994–2002 Nelson was a trustee of Bridgeport Hospital in Connecticut; since his retirement, he has been a trustee of the Minnesota Historical Society (2005–present) and the Minneapolis Institute of Arts (2007– present). Recently Nelson became chair of the board of Classical South Florida, a subsidiary of American Public Media.
Nelson and his wife, Carolyn Williamson Nelson '63, divide their time between the Twin Cities and Boca Raton, Florida. They have three children: Eric '89, Melissa '91, and Thomas.
---
John P. Nelson '62 • Distinguished Achievement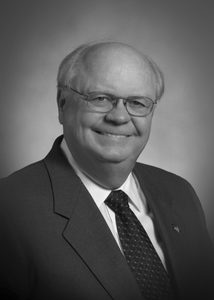 As a businessman in the greater Omaha, Nebraska, area for decades, John Nelson has left a lasting legacy through his service to the community outside of his work. "What you do in the business world is important, but most people don't leave a mark in the world because of their business. You leave your mark with your life and what you've done for your community," Nelson was once quoted as saying in the Omaha World-Herald.
The chair and CEO of SilverStone Group, which provides employee benefits, wealth transfer, executive compensation plans, risk management, and human resource consulting services, Nelson has given unstintingly of his time and talents to his surrounding community.
Less than 10 years after graduating from Carleton with distinction in economics, Nelson was named the Jaycees' Outstanding Young Man of Council Bluffs and the Outstanding Young Man of Iowa in 1971. By 1984 he had received the Harry Voss Award for Community Involvement from the Council Bluffs Volunteer Bureau, and in 1985 the President's Award from the Council Bluffs Chamber of Commerce came his way.
A member of the Bellevue University board of directors since 1985, Nelson has played important roles in the institution's financial and leadership growth and has served continuously on its University Foundation Board since 1987. In recognition of his contributions, Bellevue awarded Nelson an honorary doctor of commerce degree in 2000.
Other awards and honors reflecting Nelson's tireless community leadership and involvement include the People of Vision Award from Prevent Blindness Nebraska (1999), Sertoma Club's Outstanding Humanitarian Award (2001), the Citizen of the Year honor from United Way of the Midlands (2001), King of the Knights of Ak-Sar-Ben (2003), Citizen of the Year from Boy Scouts of America (2006), and induction into the Omaha (2005) and Nebraska (2010) Business Halls of Fame.
In all, Nelson has served as director or chair of at least 20 nonprofits over the past 50 years. Additionally, he has maintained business memberships in the Chartered Property & Casualty Underwriters, the Chief Executives Organization, the Nebraska Presidents' Organization, and the World Presidents' Organization.
Nelson and his wife, Anne (Tucker) Nelson '63, have two daughters and one son. They live in Council Bluffs, Iowa.
---
Tony Smith '62 • Exceptional Service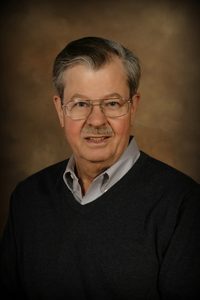 "It doesn't make much difference what Tony asks for, because it all boils down to a heart-felt plea for continued identification with and support for Carleton College," wrote one classmate about Tony Smith's significant volunteer contributions to Carleton.
As a class agent with the Carleton Alumni Annual Fund (AAF) since the early 1990s, Smith has made his mark with a solicitation style typified by encouragement and gratitude. In Smith's years as a persuasive AAF volunteer, the Class of '62 has maintained a 60- to 70-percent participation rate annually—well above the overall alumni participation average of 51- to 56-percent—and he has helped raise more than $3 million for the AAF.
AAF staff members credit Smith for his mentorship of other AAF volunteers and for his reliability, grace, and wonderful sense of humor while going above and beyond.
Smith's Carleton involvement extends to his early days as an alumnus, when he coordinated a St. Paul downtown luncheon for Carls in the mid-1960s. He has long participated in Twin Cities Carleton Club events, including the "Second Thursday" breakfasts since the 1970s, and he served on Class of '62 reunion planning committees for his 35th, 40th, 45th and 50th reunions. A lifelong birdwatcher, Smith has led or co-led Arboretum bird walks during his reunion weekends as well.
Professionally Smith turned his Carleton math major into a successful 38-year career with the St. Paul Companies, retiring in December 2001 as director of data management for Corporate Actuarial. In 1995 he received the St. Paul Companies' Chairman's Award for exceptional work in developing and implementing a system for actuaries to analyze and report claims data.
Smith's other civic contributions include leadership at Plymouth Congregational Church for the past 50 years, board and officer service with the Minnesota Ornithologists' Union, political party work, volunteerism with the Minneapolis Park and Recreation Board, and involvement with the Minnesota Landscape Arboretum.
Smith and his wife, Heather, live in Minneapolis and have one daughter, Keera. Smith's Carleton roots are shared with his late father, J. Morton Smith '32, and aunt, Elizabeth "Biz" Smith Dornacker '43, among other relatives.
---
Roy T. Steigbigel '62 • Distinguished Achievement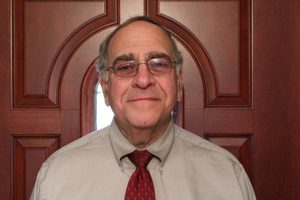 As a physician and biomedical researcher, Roy Steigbigel developed internationally recognized programs in research, clinical practice, and education related to HIV/AIDS.
"His leadership during the height of the AIDS crisis in ensuring the highest quality of medical care to those suffering from this horrible illness . . . epitomizes his compassion and devotion to patients. This is matched by his commitment to the scientific study of HIV-1," wrote a medical colleague of Steigbigel.
Steigbigel was instrumental in developing new therapies for HIV/AIDS and conducting investigations that have had a significant impact on understanding the pathophysiology of and therapy for infectious diseases. He is the founding head of the Division of Infectious Diseases at the State University of New York (SUNY)–Stony Brook and has served as director of University Hospital's Comprehensive AIDS Center since founding it in 1987.
After earning an MD degree at the University of Rochester in 1966, Steigbigel completed postdoctoral fellowships with the United States Public Health Service, the Stanford University School of Medicine, and the Palo Alto Medical Research Foundation. He has been board certified in internal medicine since 1970 and in the infectious diseases subspecialty since 1974 and is a fellow of the Infectious Diseases Society of America and the American College of Physicians.
From 1973–1983 Steigbigel taught at the University of Rochester's School of Medicine and practiced at Strong Memorial Hospital. He joined the staff at SUNY– Stony Brook in 1983, serving as chief of the Clinical Microbiology Laboratory at University Hospital since then. He holds the title of Distinguished Service Professor, Professor of Medicine, Pathology, Microbiology and Pharmacology, and he was vice chair of the Department of Medicine from 1997–2002.
Steigbigel has served as an adviser to national medical agencies, including the National Institute of Allergy and Infectious Diseases within the National Institutes of Health and the U.S. Pharmacopeia Expert Advisory Panel. He has published more than 110 peer-reviewed research articles and multiple chapters in medical textbooks, and he developed the premier medical school journal devoted to research-related scholarship, Anastamosis, in 2008.
Having mentored many pre-doctoral students and post-doctoral fellows, Steigbigel is a recipient of the Aesculapius Award for teaching excellence at SUNY– Stony Brook.
Steigbigel has three sons, including Glenn '95, and lives with his wife, Sidonie Morrison, in St. James, New York.
---
Sidney Carne Wolff '62 • Distinguished Achievement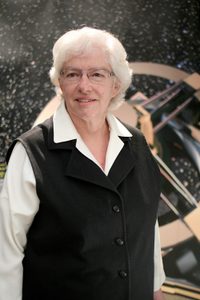 Sidney Carne Wolff is a "star blazer," the first woman to serve as director of a major U.S. observatory and to have led the construction of six premier telescopes. She also is the founding editor of Astronomy Education Review. In addition, Wolff's research on stellar atmospheres and the evolution, formation, and composition of stars (particularly A-type stars) is internationally recognized.
After earning a BA magna cum laude from Carleton as a Phi Beta Kappa, Sigma Xi astronomy major, Wolff completed a PhD in astronomy in 1966 at the University of California–Berkeley. Carleton awarded her an honorary doctor of science degree in 1985.
Since 2008 Wolff has been president of the Large Synoptic Survey Telescope Corporation; from 2001–2008 she was an astronomer with the National Optical Astronomy Observatories (NOAO). Having begun her professional career as a research associate at Lick Observatory in 1966, Wolff rose to be the associate director of the Institute for Astronomy at the University of Hawaii (1976‑1984) before moving into a series of directorships (Kitt Peak National Observatory, 1984–1987; Gemini Project, 1992–1994; and NOAO, 1987–2001). Her tenure as director of NOAO marked the first time a woman had directed a major U.S. observatory.
Wolff was president of the American Astronomical Society from 1992–1994 and of the Astronomical Society of the Pacific from 1984–1986, among other leadership positions she has held with both organizations. She has served the National Research Council (NCR) in many capacities since 1981, including as chair of the task group addressing the usefulness and availability of NASA's space mission data in 2002.
Co-author of two widely used introductory level astronomy textbooks— Abell's Exploration of the Universe (1995) and Voyages Through the Universe (2003)— Wolff also has written more than 200 refereed scientific contributions.
Wolff received the American Astronomical Society Education Prize in 2006 and the Meritorious Public Service Award from the National Science Foundation in 1994. In February 2010 a vista point in Chile was dedicated as Vista Sidney Wolff as a tribute to her leadership in construction of the SOAR and Gemini telescopes in the Andes.
Wolff has served on Carleton's Board of Trustees since 1989; she also was a member of Carleton's Presidential Search Committee in 2001 and served on her class's 50th reunion planning committee. She and her husband, Richard J. Wolff '62, live in Tucson, Arizona.
---
Judith Berling '67 • Distinguished Achievement
Judith Berling, a scholar in Chinese and comparative religions, is a pioneer in interreligious education.
Currently a professor of Chinese and comparative religions at Graduate Theological Union (GTU) in Berkeley, California, Berling previously was dean and vice president of GTU from 1987–1996. Prior to that assignment, Berling was an assistant and associate professor in the Department of Religious Studies at Indiana University (1975–1987). In addition, Berling served as Director of Incarnating Globalization, a project of the Association of Theological Schools, from 1996–2000.
A Carleton religion major who graduated Phi Beta Kappa, magna cum laude, and as a member of Mortar Board, Berling earned an MPhil (1974) and a PhD (1976) at Columbia University. She received several fellowships and grants over the years, most notably a Henry Luce III Fellowship for Theology on two occasions (1991–92 and 2001–02).
Among her many honors are the Herman Bachman Lieber Distinguished Teaching Award at Indiana University in 1986, the Sarlo Excellence in Teaching Award at GTU in 2003, the Ray L. Hart Service Award from the American Academy of Religion in 2005, and her selection as the GTU Distinguished Faculty Lecturer in 2000.
Berling was president of the American Academy of Religion from 1990–1991 and is a past president of the American Society for the Study of Religions (2002–2005). She is a past trustee and vice chair of the United Board for Christian Higher Education in Asia, a founding co-editor of Teaching Theology and Religion, and a member of the Association of Theological Schools Commission on Accreditation (1988–1994, chair in 1994).
Berling has supervised more than 20 doctoral students in religious studies and is in demand as a speaker and consultant in North America, Asia, and Europe. She has written several books; her textbook,Understanding Other Religious Worlds, remains a key text as schools prepare students for work in a religiously plural society.
Berling's partner of 28 years, Rhoda Bunnell, died in 2008. Berling continues to live in Berkeley, California.
---
Robert Paarlberg '67 • Distinguished Achievement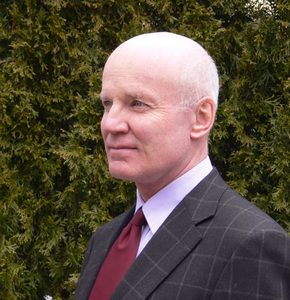 Robert Paarlberg's contributions to international food and agricultural policy are stellar, and he is also a celebrated teacher and mentor.
The B.F. Johnson Professor of Political Science at Wellesley College and an adjunct professor of public policy at the Harvard Kennedy School, Paarlberg has been a member of the Board of Agriculture and Natural Resources at the National Research Council of the National Academies and is a past consultant to the Department of State, the United States Agency for International Development, the International Food Policy Research Institute, the United Nations Food and Agriculture Organization, the Bill and Melinda Gates Foundation, and the World Bank.
Paarlberg was class salutatorian and a magna cum laude, Phi Beta Kappa government major at Carleton; he earned a PhD in government at Harvard University in 1975 and joined the political science department at Wellesley in 1976. He has been an associate at Harvard's Weatherhead Center for International Affairs since 1976 and was a legislative aide in the U.S. Senate from 1968–1969 and an officer in the U.S. Naval Intelligence Command (1969–1972).
The author of five university press books on various topics in international food and agricultural policy, Paarlberg has conducted research in 15 different African countries and provided expert testimonies to the U.S. Congress on six occasions. Two of his recent books are Starved for Science: How Biotechnology is Being Kept Out of Africa (2008) and Food Politics: What Everyone Needs to Know (2010).
He is currently completing a study of U.S. agricultural development assistance policy for the Chicago Council on Public Affairs and is writing a book on the politics of overconsumption.
Paarlberg is a recipient of Wellesley's Pinanski Prize for Excellence in Teaching and has delivered the college's Distinguished Faculty Lecture. He is known for his mentorship of women and junior faculty and has twice been a scholar in residence at the Rockefeller Foundation's Conference and Study Center in Bellagio, Italy.
Recently, Paarlberg has commented on food and agricultural policy issues on National Public Radio, in Foreign Affairs and Foreign Policy magazines, and on Atlantic.com and Bloggingheads.tv.
Paarlberg and his wife, Marianne Perlak, live in Watertown, Massachusetts.
---
Terrance Odean '72 • Distinguished Achievement
Terrance Odean is a leader in the field of behavioral finance, and his research on how psychologically motivated decisions affect investor welfare and securities prices has appeared or been discussed more than 1,000 times in various media outlets. He has made professional presentations from Stockholm to Taipei and is increasingly in demand as a speaker and writer.
After starting with the Class of '72 and pursuing interests in mathematics and creative writing, Odean left Carleton short of a degree and spent the next 15 years working at various jobs. Upon returning to academia, however, he soared.
Odean earned a BA in statistics at University of California–Berkeley in 1990, followed by an MS in finance (1992) and a PhD in finance (1997). During his undergraduate time, Odean studied judgment and decision making with Daniel Kahneman, who was the 2002 Nobel Laureate in Economics.
From 1997–2001, Odean taught in the Graduate School of Management at the University of California–Davis; he has been with the Haas School of Business at Berkeley since 2001. He was named the Willis H. Booth Professor of Banking and Finance there in 2006 and, in 2008, the Rudd Family Foundation Professor.
Odean is an associate editor at the Journal of Finance, an associate editor at the Journal of Behavioral Finance, and co-editor of a special issue of Management Science. He is a member of the Journal of Investment Consulting editorial advisory board, of the Russell Sage Behavioral Economics Roundtable, of the Russell Investments Academic Advisory Board, and of the WU Gutmann Center Academic Advisory Board at the Vienna University of Economics and Business. He is a former director of UC–Berkeley's Experimental Social Science Laboratory and a former editor of the Review of Financial Studies.
Odean's research has been cited in the Wall Street Journal, the New York Times, the Los Angeles Times, the Washington Post, the International Herald Tribune, Money, Time, Newsweek, U.S. News and World Report, Forbes, Businessweek, and several other publications.
Honors that have come his way include Barclays Global Investors Award for Best Conference Paper at European Finance Association Meetings in Moscow in 2005, a National Science Foundation career grant, and the Graham and Dodd Award of Excellence in 2000.
Odean and his wife, Martha Wollbaum, have three daughters and live in Berkeley, California.
---
Lee Roderick Blons '82 • Distinguished Achievement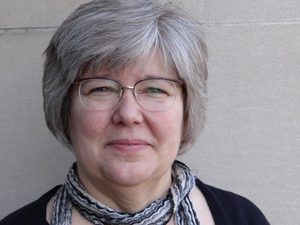 "A strong and compassionate leader in her field," wrote one nominator of Lee Roderick Blons, whose work for social justice and supportive housing programs in the Twin Cities area is meaningful and exemplary.
As executive director of the nonprofit Plymouth Church Neighborhood Foundation (PCNF) since January 2003, Blons has made safe, affordable housing possible for more than 433 families and has taken steps to help end homelessness in the Twin Cities.
In 2010 Blons shepherded PCNF through a merger with another nonprofit organization (Families Moving Forward) that allowed PCNF to begin providing emergency shelter in partnership with 42 more congregations than previously. In addition, Blons is leading PCNF in creating 167 more affordable housing units at six new sites; indeed, PCNF has grown tenfold in such units with Blons at the helm.
St. Paul Mayor Christopher Coleman wrote of Blons and PCNF, "PCNF has emerged as a tenacious force in the region's affordable housing industry . . . as important to Lee as building safe and affordable housing is building the capacity of others to affect significant change in their communities. . . . Like a pebble dropped in a pond, Lee's gift for equipping and encouraging others ripples across the landscape in ways that she could not have anticipated."
A cum laude political science major, Blons was a Sloan Fellow in the Science, Technology and Public Policy program during her undergraduate years. She was positively influenced by the late Carleton professors Paul Wellstone and Mike Casper and was honored to speak at Casper's funeral. She has spoken about her efforts to create innovations to end homelessness at the Twin Cities Carleton Club's alumni breakfasts.
Recently, PCNF was asked to contribute to a book about affordable housing in the United States (Making Housing Happen by Jill Shook) due to PCNF's unique congregational partnership and overall success.
Blons has spent her entire professional career working either as a community organizer or for other nonprofit emergency shelter and/or housing organizations. She is a board member of the Metropolitan Consortium of Community Developers in Minneapolis (2010–present), previously served on two other task-forces related to homelessness in Virginia and Ohio, and was a member of the Minneapolis Foundation Advisory Committee from 1989–1992.
Blons lives in St. Paul, Minnesota, with her husband, Chuck, and their son, Tyrone.
---
Carl Colonius '87 • Distinguished Achievement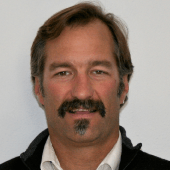 He's a ski instructor, swift water rescuer, ropes course trainer, and landscape designer, but above all, Carl Colonius is a trailblazer best known for his work with the Rocky Mountain Youth Corps (RMYC) of Taos, New Mexico.
Colonius co-founded the RMYC after stints as an English teacher and mountain guide abroad (1987–1988), a builder (a partner in Pinnacle Construction, Boston, from 1988–1990), and a youth corps apprentice (at East Bay Conservation Corps in Oakland, California, from 1991–1995).
In 1995 Colonius synergized his diverse talents and skills when he was awarded a Social Entrepreneurship Fund fellowship from Youth Service America and the Kellogg Foundation to start the RMYC, the first year-round youth conservation corps in New Mexico.
First as RMYC's Director of Programs (1995–2000) and then as its executive director since 2000, Colonius has led the nonprofit in providing holistic youth development through the completion of community and conservation service projects while building new skills and a sense of community among its participants. The RMYC has worked with more than 1,900 youths (providing job training, personal development, and college preparation) and has offered over 200,000 hours of meaningful community service in the under-resourced region of rural northern New Mexico.
Colonius was recognized in September 2011 with a Champion of Change award from the White House. The RMYC received the Excellence in Corps Operations (ECO) award for its commitment to high-quality standards and continuous improvement, and earlier in 2011 RMYC earned a three-year, $988,409 grant from the Kellogg Foundation.
A Carleton English major who spent his junior year in Europe studying Italian culture and art history, Colonius was an active intramural Rotblatt player and co-captained the Carleton swim team as a senior. Colonius exhibited an early interest in youth development during his college years as a volunteer with Big Brothers/Big Sisters in Northfield.
Colonius chaired The Corps Network in 2004–05 and initially joined its board in 1998. Since 2001 he has been an ex-officio director of the Taos Mountain Film Festival board, and has served on the Taos County Juvenile Justice Reform Board since 2004, among other community involvement.
Colonius lives with his wife, Rosamond, and their three children in Arroyo Hondo, New Mexico. His siblings are Matthew Colonius '85 and Gretchen Colonius '86.
---
Lia Gore '87 • Distinguished Achievement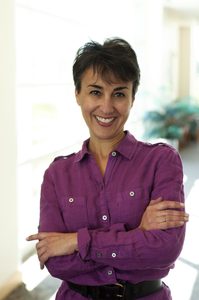 Premier cancer researcher Lia Gore is committed to finding more effective, less toxic therapies for children with cancer.
An internationally recognized expert in pediatric experimental therapeutics, Gore helped establish an experimental therapy service at Children's Hospital Colorado, and she co-founded a national group, POETIC (Pediatric Oncology Experimental Therapeutics Investigators Consortium) that today includes 10 of the nation's major pediatric institutions providing experimental therapy to children with cancer, both in the United States and in other countries.
Gore wears several hats: she is an associate professor of pediatrics and medical oncology at the University of Colorado School of Medicine, program leader of experimental therapeutics at Children's Hospital of Colorado's Center for Cancer and Blood Disorders, director of the Early Phase Hematological Malignancies Program at the University of Colorado Cancer Center, and co-founder and co-director of POETIC.
A Carleton psychology major, Gore earned an MD at George Washington University School of Medicine and Health Sciences in 1993. She was a pediatric resident at Children's National Medical Center in 1994 before moving to the University of Colorado Health Sciences Center, where she completed her pediatric residency.
With the help of the Paul Newman Hole in the Wall Foundation, Gore was among the founders of a camp in Colorado—the Roundup River Ranch—for children with cancer and other life-threatening diseases, and she is its medical director.
Her awards and honors are many: she has been among the "Best Doctors in America" since 2005, was the 2007 Physician of the Year for the Rocky Mountain Chapter of National Association of Pediatric Nurse Practitioners, was named New Inventor of the Year in 2007 by the Technology Transfer Office at the University of Colorado–Denver, and was elected to America's Top Oncologists in 2008, among other distinctions.
Gore is widely published in medical journals, is a popular speaker nationwide, has directed more than 100 clinical trials, and sits on advisory panels to the National Cancer Institute and several pharmaceutical development organizations.
An active Alumni Admissions Representative for 25 years, Gore is also on the Class of '87's 25th reunion committee and volunteers with the Carleton Career Center. She lives in Denver, Colorado, with her son Alex and partner, Dr. Frank Haluska, and shares her Carleton connection with her brother Paul Gore '91.
---
Raul I. Raymundo '87 • Distinguished Achievement
A community-minded risk-taker with a passion to propel others toward active civic participation—that's Raul Raymundo.
Raymundo co-founded Chicago's The Resurrection Project (TRP) in 1990 with $30,000 in start-up funds from a coalition of six Catholic churches. With Raymundo's leadership, TRP has leveraged more than $250 million in community reinvestment through multiple channels and has created affordable housing, community facilities, and economic development projects.
TRP now has more than two dozen initiatives and is the lead organization in the Lower West Side for Chicago's "New Communities Program." The nonprofit, community-based organization's mission is to "build relationships and challenge people to act on their faith and values to create healthy communities through organizing, education, and community development."
As TRP's CEO since 1991, Raymundo has seen TRP selected for awards such as the Fannie Mae Foundation Maxwell Sustained Excellence Award (1998), the Sara Lee Foundation Chicago Spirit Award (1999), and the BP Amoco Leader Award (1999). Raymundo himself was named one of the 40 Chicago Pioneers between 1970 and 2010 by Chicago Magazine (November 2010) and one of "40 Who've Made a Difference" by the Business and Professional People for the Public Interest of Chicago (2009), and he received the De La Salle Community Leaders Award from Lewis University (2011). He has received numerous other awards and recognitions for his work and civic contributions.
Raymundo returned to Chicago, his boyhood home, after earning a sociology degree at Carleton; he later was a Leadership Greater Chicago Fellow (1995). The fifth of six children, he moved at age seven with his family from Mexico to the Pilsen neighborhood in Chicago.
Other civic groups have benefited from Raymundo's initiative and vision, as he serves on several boards and in 2009 was appointed by Cardinal Francis George to the Archdiocese of Chicago Catholic School Board, and in 2007 to the Chicago Metropolitan Agency for Planning by Mayor Richard M. Daley. In addition, Raymundo is the board chair for the National Association of Latino Asset Builders. Carleton is another recipient of Raymundo's talents, as he was president of the Alumni Council (2000– 2002) and has been active in the Alumni Admissions Representative program, the Multicultural Alumni Network, and the Chicago Carleton Club.
Raymundo continues to live in Chicago's Pilsen community with his wife, Maria Luisa, and their three children.
---
Sebastian Meyer '02 • In the Spirit of Carleton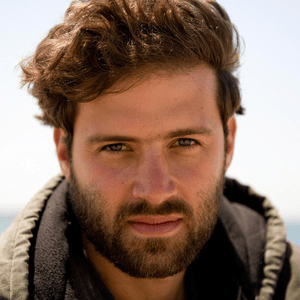 Sebastian Meyer is on the front lines of photojournalism and documentary filmmaking, having covered the conflicts in Iraq, Afghanistan, and Libya in recent years.
As an embedded journalist in Iraq since 2009, Meyer chronicles unfolding events in that troubled country from angles that demonstrate a social conscience. In 2010, along with his Iraqi colleague, Kamaran Najm, Meyer founded Iraq's first photo agency, Metrography. He also works as a photography teacher in Iraq and Central Asia.
Meyer's global sensibility was evident as he majored in French literature at Carleton, going on to teach English in France during 2002–03. Thereafter, he was a photographer for the New York Sun (2003) before moving to Manchester, England, where he worked at the Manchester Evening News from 2004–2006.
In 2006, Meyer moved to London, where he was employed over a three-year period by the Sunday Telegraph, Getty Images, the New York Times, and other publications. In 2009 he moved to northern Iraq. He has since covered the Afghanistan conflict for Guardian, PBS, and Time magazine.
Meyer's photos have appeared in numerous publications, including the Christian Science Monitor, the New York Times, the Washington Post, the Wall Street Journal, and the Sunday Times Magazine, among others. His video work—which includes series on the plight of Iraqi migrant workers, drug addiction in northern England, and the Libyan rebel uprising—has appeared on PBS, CNN, Fox News, Time Magazine Online, and ITV, to name a few.
Meyer was shortlisted for the Minneapolis Photo Center Portrait Award in 2009, the British Journal of Photography Picture of the Year in 2009 and 2011, and the Art of Photography Award in 2010. Three of his photos were chosen for the Foto8 Summer Show Award in 2009 and 2011, and he received the Exposure Award–Photojournalism Category, in 2011.
A nominator wrote of Meyer's "commitment to raise awareness of human conditions around the world, sometimes at considerable peril."
Meyer currently lives in Sulaimaniyah, Iraq.
2011 Alumni Association Award Recipients
Thomas J. Fiene '56 • Exceptional Service Award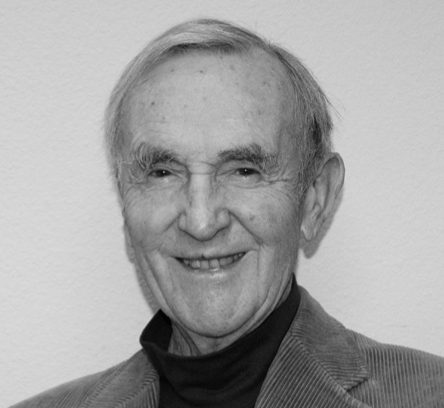 Since Thomas Fiene has spent his career as a specialist in cardiology and internal medicine, it's appropriate that nominators say he has always been the heart of his class and an alumnus who represents the true heart of Carleton.
Fiene, first elected president of the Class of '56 as a college freshman, was re-elected to that post as a senior and has spent the past 55 years as a positive Carleton connection for his classmates.
An attendee at each of the class's reunions, from 1961 to 2011, Fiene has been involved with reunion planning and was the co-chair of the program committee for his class's successful 50th reunion.
Whether serving as a panelist for a class reunion discussion, writing letters, or bringing a planning committee to consensus, Fiene is an active presence who, as one nominator wrote, "provides quiet but very effective leadership" and "approaches life with a twinkle in his eye and a creative knack."
In addition, Fiene served on Carleton's Alumni Council from 2006 to 2010 and was a member of its awards and nominations committee. He has mentored Carleton pre-med students and is a past president of the San Francisco Bay Area Carleton Club.
After graduating from Carleton with a degree in chemistry and zoology, Fiene earned an MD degree at Northwestern University Medical School in 1960 and completed his post-doctoral training at Stanford University.
From 1965 to 1967 Fiene was chief of the cardio-pulmonary service at Andrews U.S. Air Force Base Hospital. From 1965 to 2000 Fiene was a staff member at the Menlo Medical Clinic as well as a clinical professor of medicine at Stanford University and the deputy chief of medical service at Stanford Medical Center. He continues as a member of the biomedical ethics committee at Stanford Hospital and an attending physician at the Stanford Pacific Free Clinic.
Besides his service to Carleton, Fiene is on the boards of Channing House Palo Alto and the Portola Valley Ranch Association. He and his wife, Nancy J. Fiene '56, have four children and live in Portola Valley, Calif., where Fiene is a vineyard master at Portola Ranch Winery.
---
Harriette Longacre Phelps '56 • Distinguished Achievement Award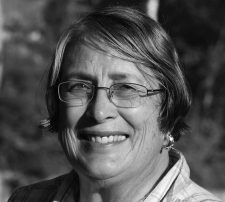 Biological scientist and professor Harriette Longacre Phelps has been a groundbreaker and mentor for female and minority undergraduate scientists, of whom there were few at the start of her 36-year teaching career. She is an expert on the study of estuaries, and her development of a process to locate contamination by using clams to measure the toxicity of river and creek water has garnered attention in recent years.
Phelps built on her Carleton biology major by earning an MS degree at Mount Holyoke College and a PhD at Ohio State University, both in biology. In 1964 Phelps was elected to the Sigma Xi science honor society and was named an Outstanding Young Woman of the Year.
Phelps then focused her attention more intently on the toxins in waterways, securing grants to continue her work. She has used the results of her studies to draw attention to pollution sources in the Anacostia River watershed (which leads into the Potomac River and Chesapeake Bay), and in April 2010 one of the affected suburban Maryland counties announced a $2.7 billion plan to restore the watershed Phelps had shown to be contaminated. Phelps is continuing her research as a mentor in the Eleanor Roosevelt High School honors program and serves on Anacostia River cleanup advisory committees.
Phelps is a member of the American Assocation for the Advancement of Science, the Atlantic Estuarine Research Society, the Estuarine Research Foundation, the National Shellfisheries Association, and the Society of Environmental Toxicology and Chemistry. She was elected to Beta Beta Beta and was named a fellow of the American Association for the Advancement of Science in 1984.
She has a son, a daughter, and four grandchildren. Her sister, Marian Longacre '60, and her brother-in-law, and Bruce McCart '60, share her Carleton connection. Phelps lives in Greenbelt, Maryland.
---
David F. Appleyard '61 • Exceptional Service Award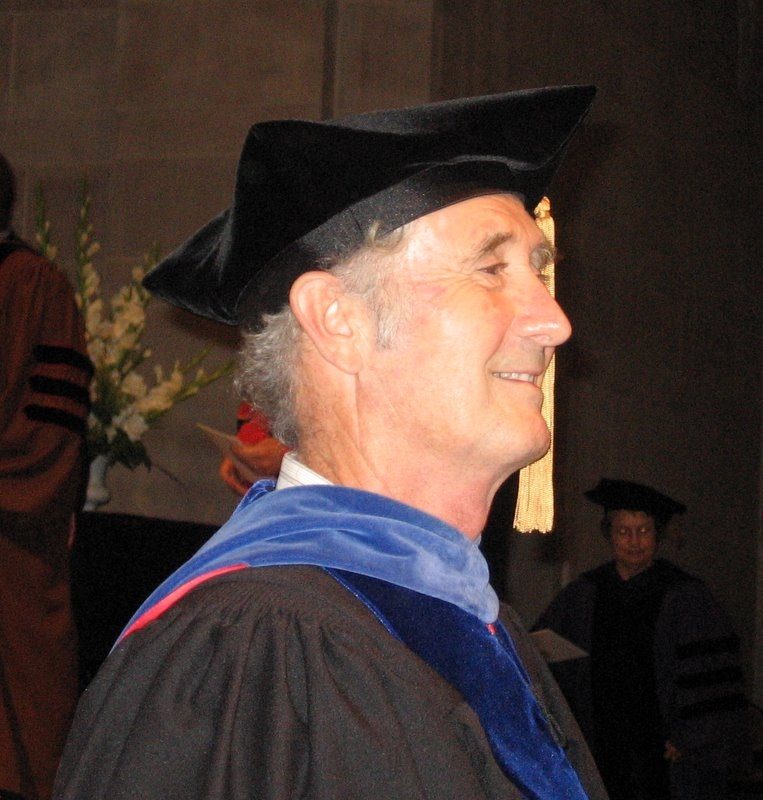 "He stands in my mind as an exemplar of the ideal Carleton teacher. . . . Of all the faculty and staff [members] I've worked with here, I think of him as 'Mr. Carleton.'"  So wrote one nominator of David Appleyard, who served Carleton for 41 years as a professor of mathematics and computer science, teaching more than 4,400 students in 31 different courses.
Appleyard earned both an MS and a PhD in mathematics at the University of Wisconsin-Madison, returning to Carleton in 1966 to begin a distinguished career of teaching and leadership.
Appleyard was Carleton's dean of students from 1977 to 1983, president of the faculty from 1988 to 1991, and chair of the mathematics department for five years. In addition, he served on three College search committees for deans and vice presidents and on one for a president. He was a faithful and frequent member of many key Carleton committees, including the College Council, the Faculty Affairs Committee, and strategic planning groups. Coauthor (with Bob Tisdale) of the original Faculty Chair's Handbook in 1990, Appleyard also wrote the Faculty By-Laws (2007). In addition, he coached the men's varsity swim team in 1970-1971 as a leave replacement for Willard Tuomi.
President emeritus Stephen R. Lewis, Jr., noted, "Dave's list of committee service within the College over the years was truly monumental; he was involved with almost everything of consequence that went on during his long teacher career at Carleton, and virtually all of these things were done with no extra compensation."
Appleyard attained the status of full professor in 1977 and was named the Lloyd P. Johnson-Norwest Professor of Mathematics, Computer Science, and the Liberal Arts in 1993, a title he now carries as an emeritus professor, having retired in 2007. In 2002 he received the Donald J. Cowling Cup "for excellence in teaching and colleagueship as a faculty leader and as the conscience of the Carleton faculty for more than three decades." In 2006 he received a Mathematical Association of America Award for Distinguished College or University Teaching. He twice delivered Carleton's annual Honors Convocation address, in 1983 and 2007.
Appleyard and his wife Joey have three sons, six grandchildren, and three great-grandchildren.
---
Thomas F. Beech '61 • Distinguished Achievement Award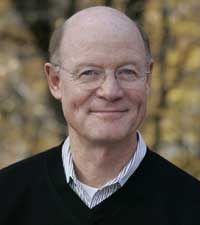 Tom Beech is a respected national leader among foundation executives, valued as much for his approach to philanthropy–emphasizing the importance of building relationships based on candor, trust, mutual respect, and integrity–as for his skill and wisdom.
Among community foundations, Beech is recognized as an early leader in establishing community foundations as civic leaders. Among family foundations, his leadership of the Burnett Foundation modeled how a family can pursue its philanthropic interests in ways that promote the public good. Among operating foundations, his leadership at Fetzer Institute is an example of vision and focus. "his impact on American philanthropy is broad and profound," wrote one nominator.
Now president emeritus of the Fetzer Institute, Beech advanced the foundation's mission of fostering love and forgiveness in the global community during his years as its president and CEO from 2002 to 2010. "He demonstrated international leadership in engaging people and organizations around the world in bringing the healing power of love and forgiveness to places of conflict," wrote one of hi professional colleagues. Toward that end, Beech developed close working relationships with the Dalai Lama and Desmond Tutu, among others.
Beech was the Minneapolis Foundation's executive director from 1978 to 1984; from 1983 to 2002 he further honed his philanthropic expertise as executive vice president and CEO of the Burnett Foundation in Fort Worth, Texas, where he remained until joining the Fetzer Institute.
At Carleton, Beech was a political science major who earned nine varsity letters in football, hockey, baseball, and wrestling; he was elected class president and was a dormitory proctor his senior year. He pursued graduate studies in theology and political science at Union Theological Seminary and Columbia University in New York from 1961 to 1963, where he was a member of Columbia's International Fellows Program.
Always active in the communities where he lives, Beech ans served many organizations and national boards, including the Council on Foundations, Independent Sector, the Institute for Community Peace, and Funders Concerned About AIDS.
Beech and his wife, Carol, have two sons and live in Kalamazoo, Michigan.
---
Jeffrey S. Hanor '61 • Distinguished Achievement Award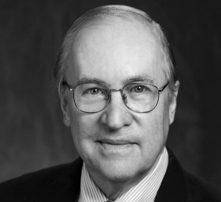 Jeffrey Hanor is an internationally recognized expert on the subject of fluids in sedimentary basins. With a distinguished 41-year teaching career at Louisiana State University (LSU) to his credit, Hanor also has enjoyed an active research life, with areas of interest including the origin and migration of surface and subsurface fluids in sedimentary basins, mineral diagenesis and economic resources of sedimentary basins, surface and subsurface disposal of hazardous wastes, and environmental geology, geochemistry, and hydrogeology in general.
Since joining the LSU faculty in 1970, Hanor has received five major teaching awards (including the American Association of Petroleum Geology, Environmental Geosciences Division, Teacher of the Year Award in 2000) and has been major professor to nearly 60 MS, PhD, and BS honors students. He was named an endowed LSU Alumni Professor in 1998 in recognition of his outstanding undergraduate teaching, having previously been the Charles L. Johnes Professor of Geology and Geophysics from 1994 to 1998.
A bright scientific future for Hanor could have bee predicted even before he set foot on the Carleton campus–he was a finalist in the 1957 Westinghouse Science Talent Search (now the Intel STS). A Phi Beta Kappa, Signma Xi, magna cum laude geology major, Hanor went on to earn AM (1964) and PhD (1967) degrees in geology at Harvard University.
Hanor has received nine best paper awards for presentations at national meetings and has given many invited lectures at various universities and meetings, including being the Birdsall-Dreiss Distinguished Lecturer in 1998 for the Geological Society of America, Hydrogeology Division. During the spring semester of 1998 alone, he spoke at 35 colleges (including Carleton), universities, and national labs.
Hanor has produced 134 pa[ers in refereed journals, 133 abstracts of oral reports presented at scientific meetings, and two books. Currently, he serves on the editorial board of the journal Geofluids. Hanro has received 45 grants for scientific research during his tenure at LSU, and he is an elected fellow of the Geological Society of America.
Hanor and his wife, Leslie Wise Hanor '63, have two children and live in Baton Rouge, Louisiana.
---
G. Andrew Larsen '61 • Distinguished Achievement Award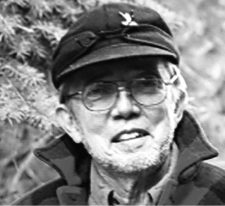 Visionary, mentor, catalyst, naturalist critical thinking, educator, free spirit–Andy Larsen was all of these things and more during his career as a dynamic conservationist. Now director emeritus and senior naturalist of the private non-profit Riveredge Nature Center in Newburg, Wisconsin, larsen has helped Riveredge grow exponentially since he arrived there in 1969. Starting with only 71 acres, a two-person staff, and no environmental education program, Riveredge expanded with Larsen's guidance to become a sanctuary of 360 acres with a staff of 14 (plus hundreds of volunteers) and multiple programs for adults, families, and tens of thousands of children.
In addition, Larsen extended the environmental education programs from Riveredge to the North American prairies, the Russian steppes, the Costa Rican rainforest, Asia, Africa, and Alaska, by running ecology field trips at least once annually–often as many as four times a year–for 25 years. Larsen also helped found the Tirimbina Rainforest Center in late 1994, which has rescued 750 acres of endangered rainforest from deforestation in Costa Rica. Tirimbina is part of international efforts to preserve a corridor of forest habitat throughout Central America.
Larsen's environmental education efforts included a weekly statewide column for the Milwaukee Sentinel: "Nature Sketches," a weekly radio program; the book Begin with a Seed, Listen to the River; and 30 years of a bimonthly Riveredge newsletter.
A Carleton geology major who earned a masters of forestry degree from Yale University in 1963 and was a Peace Corps volunteer in Southern Brazil from 1963 to 1965, Larsen has garnered numerous awards for his varied efforts. In 2008, Larsen received the Environmental Corridor Ovation (ECO) Award from the Wisconsin Department of Natural Resources. In 2001, he was given the Green Umbrella Award. In addition, Larsen has several other awards for conservation and environmental education to his credit.
Shortly after Larsen retired in 2001, the Riveredge Larsen Legacy Fund was established in his honor, with more than $1.3 million being raised to preserve the nature center. Larsen has battled Parkinson's disease since 1988, and the Wisconsin Parkinson's Disease Foundation has cited him a positive example.
Larsen married classmate and "co-conspiritor" Judith Dian '61; they have two children and live in Cedarburg and Bayfield, Wisconsin.
---
Brock Spencer '61 • Distinguished Achievement Award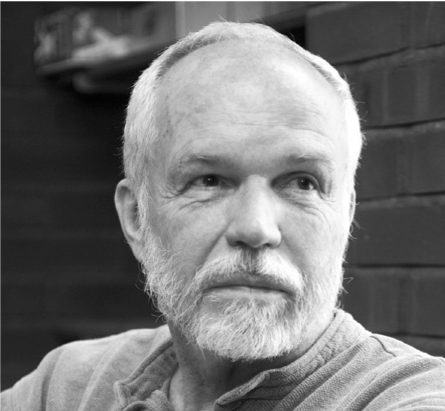 Brock Spencer built a distinguished career at Beloit College, including teaching, research, administration, and national leadership in science curricular change since 1965.
Named the Kohnstamm Professor of Chemistry at Beloit in 1994, Spencer has held several leadership positions at the college in his 45+ years there. He was Associate Dean of the College (1983-85 and 1997-98), chemistry department chair (1977-92 and 2002-06), and project director for the Beloit College Center for the Sciences, a LEED Platinum, $36 million, 116,000 square-foot interdisciplinary teaching and research facility completed in July 2008.
Spencer's star shone brightly even during his undergraduate years, as he graduated magna cum laude and as a member of Sigma Xi and Phi Beta Kappa before earning a Ph.D. in chemistry at the University of California – Berkeley (1965) with the support of a Woodrow Wilson Honorary Fellowship and a National Science Foundation Graduate Fellowship.
In 1976, Spencer received Beloit's Teacher of the Year Award, and the Chemical Manufacturers Association selected him for its Catalyst Award in 1991, recognizing his excellence in undergraduate chemistry education. A laboratory-based introductory chemistry course refined by Spencer and Beloit colleagues was named a Project Kaleidoscope "Program that Works," leading Spencer to national involvement with that program from 1997-2002. Spencer also served as Principal Investigator for the ChemLinks Coalition, one of five National Science Foundation Systemic Change Initiative in Chemistry projects.
Spencer's research interests are in molecular orbital calculations for organometallic compounds, with research collaborations at the University of Lund (Sweden), Cambridge University, and the University of Wisconsin – Madison. In addition, he has collaborated with Carleton's chemistry faculty on national curriculum development projects.
In June 2008, Spencer was invited to the Promising Practices on Undergraduate STEM Education Workshop convened by the National Science Foundation and the Board on Science Education of the National Research Council.
Spencer is a member of the American Chemical Society, the American Association for the Advancement of Science, the Midwest Association of Chemistry Teachers in Liberal Arts Colleges, and the Wisconsin Academy of Sciences, Arts, and Letters.
With his wife, Barbara, Spencer has two sons. The Spencers live in Beloit, Wis.
---
Joan Hildebrandt Higinbotham '66 • Exceptional Service Award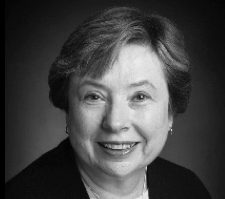 "Indefatigable dedication" and "imagination" are two of the qualities Joan Hildebrandt Higinbotham brought to her eight years as Carleton's alumni affairs director, and her efforts boosted alumni engagement and shaped the College's outreach to its alumni for years to come.
But it's not only Higinbotham's above and beyond alumni affairs work from 1995-2003 that qualifies her for this award; she has been a Carleton volunteer on many fronts for decades, both preceding and following her employment with the College.
Since 1989, Higinbotham has volunteered with the Alumni Annual Fund, and currently serves on the annual fund board (2009-present). She aided the Career Center as a student futures volunteer (1982) and a career explorations volunteer (1986-1987), and has long been a frequent and enthusiastic participant in Twin Cities Carleton Club activities. For many years, Higinbotham has hosted the annual Carleton in the Twin Cities Holiday Party at her home. In addition, Higinbotham is part of the Class of 1966's 45th reunion program and gift committees.
During her years as director of alumni affairs, Higinbotham helped guide the transition from the former Alumni Board Structure to the new Alumni Council, and she was instrumental in nurturing newer volunteer and alumni outreach programs, including the new reunion model, the Multicultural Alumni Network and Out After Carleton, for which she was honored by Carleton's LGBT Council in 2006 with the Pride Award.
Higinbothm as a Carleton government major, and her earlier professional positions included working as the international relations coordinator for the City of Minneapolis and as the executive director for Common Cause (1993-1995).
She is also an active community volunteer, serving as a director of the Women's Foundation of Minnesota ad as a director co-chair of the Ann Bancroft Foundation, the Ramsey County Historical Society, and Rainbow Rumpus, and as a board of advisors member for the League of Women Voters of Minneapolis.
Higinbotham has two daughters, Katherine and Caroline Higinbotham Menk '97; Sherri Hildebrandt '80 is her sister. Higinbotham lives in St. Paul, Minnesota.
---
Alice Louise Alldredge '71 • Distinguished Achievement Award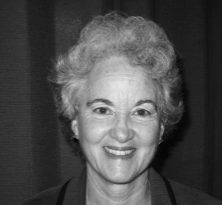 Alice Louise Alldredge is an outstanding scholar, pioneering scientist, and multi-faceted contributor to the fields of biological and chemical oceanography.
A member of the faculty at the University of California–Santa Barbara since 1976, Alldredge has had several breakthroughs, including the use of blue water diving in the open ocean to study zooplankton, the discovery of the existence of abundant gel particles called Transparent Exopolymer Particles (TEP), the role of marine snow (the form of most settling material in the ocean) in the ecology and the cycling of carbon in the sea, and the existence of diverse guilds of marine plankton that change habitats from day to night.
In 2008 Alldredge received the G. Evelyn Hutchinson Award from the American Society of Limnology and Oceanography (ASLO) for her "broad, significant, and ongoing impact of oceanography" and for serving as a "beacon of excellence… through innovative science activities that have deepened our knowledge." In 1992 Alldredge shared the Henry Bryant Bigelow Gold Medal from the Woods Hole Oceanographic Institution with Dr. Mary Wilcox Silver for their creative research on marine snow.
Alldredge was a elected a fellow of the American Association for the Advancement of Science in 1990 and of the American Geophysical Union in 1998. In 1996 she received the Campus Distinguished Teaching Award-Sciences, from UC-Santa Barbara. Aldredge was the founding chair of the institution's graduate program in marine science (1995-2004), and she has been chair of the Department of Ecology, Evolution, and Marine Biology since 2004. In addition, Alldredge has served on and chaired many committees for the ASLO, the National Research Council, and the National Science Foundation.
After majoring in biology at Carleton, Alldredge earned a PhD from the University of California-Davis in 1975 and was a NATO Postdoctoral Fellow at the Australian Institute of Marine Science in 1975-1976.
Alldredge and her husband, James M. King, have three children, and Alldredge noted she is grateful to have achieved academic and research success while balancing a family and spiritual life. A resident of Goleta, California, Alldredge is a leader of a Buddhist meditation community in Santa Barbara and teaches insight/mindfulness meditation there.
---
Suzanne Lebsock '71 • Distinguished Achievement Award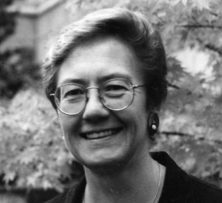 Scholar, author, and mentor extraordinaire–that's Suzanne Lebsock. "Suzanne Lebsock is a groundbreaking historian of women and gender, a model mentor, and an important public intellectual," affirmed one of her colleagues. "However stellar her scholarly contributions, Suzanne Lebsock has made an equally lasting contribution in the area of mentoring and fostering a national network of women historians."
Lebsock's first book, The Free Women of Petersburg, published in 1984, won the 1985 Bancroft Prize and the Berkshire Conference Prize. Her most recent book, A Murder in Virginia: Southern Justice on Trial, was published in 2003 and honored by the Society of American Historians with the Francis Parkman Prize in 2004.
In 1988 Lebsock received a Guggenheim Fellowship, and in 1992 she was granted the MacArthur Fellowship (commonly known as the "Genius Award"), which enabled her to write her award-winning 2003 book.
Lebsock earned a PhD at the University of Virginia and was an associate professor at Rutgers University from 1977 to 1993, followed by appointments as a history professor at the University of North Carolina-Chapel Hill (1993-1995) and the University of Washington (1995-2003) before returning to Rutgers in 2003. She is now the Board of Governors Professor of History at Rutgers and is an affiliate with the department of women and gender studies.
Lebsock primarily seeks ways to uncover, understand, and write about the lives of ordinary women, mainly in the American South. writes Lebsock on her Rutgers homepage, "At present I'm curious about several subjects, including the concept of women's culture, the meanings of honor among people who presumably have known, and relationships between history and fiction."
Lebsock was a distinguished lecturer with the Organization of American Historians in 2004-05, and in 2006-07 she was a William and Flora Hewlett Foundation Fellow (Radcliffe Institute Fellows). She is a member of several professional and academic organizations, including the American Historical Association, the Organization of American Historians, and Sisters in Crime, to name a few.
Lebsock has two children and lives in Highland Park, New Jersey.
---
Thomas A. Schroeder '71 • Exceptional Service Award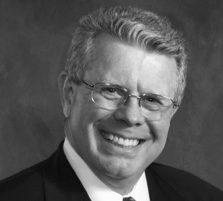 Tom Schroeder has maintained a high level of enthusiasm and affection for Carleton over the past 40 years, and his record of service to the College clearly reflects his devotion. "Tom is a 'big picture' person and a 'get in the trenches' worker, so Carleton has been well served by his talents, energy, time, wise advice, upbeat attitude, and good humor," wrote one nominator.
Schroeder's participation extends to almost every area in which an alumnus can be involved–he is a longstanding Alumni Admissions Representative (AAR) and was the AAR Georgia team leader form 2000 to 2004, a member of the Alumni Admissions Board from 2007 to 2010, chair of the Georgia Carleton Club from 1992 to 1995, a member of the Carleton Clubs Advisory Group from 2004 to 2007, and an Alumni Council member from 1995 to 1999. In addition, Schroeder has been an Alumni Annual Fund volunteer, has assisted with reunion planning for the Class of '71, and is an active volunteer with the Career Center, notably having been a partner in the center's public health and medicine Scholars trip to Atlanta–typically going above and beyond in his work on Carleton's behalf.
When not absorbed with Carleton volunteer projects, Schroeder is a senior attorney with the Georgia Lottery Corporation. A Carleton math major, he holds a JD degree from Washington University (1974) and an MBA from the Owen Graduate School of Management (1988), the latter of which was funded in part by the Carleton College Lofgren Alumni Business Fellowship.
Schroeder belongs to the American Corporate Counsel Association and was chapter secretary and member of the Georgia Chapter Board of Directors. Other volunteer activities include serving as president of the Atlanta Area Alumni Chapter of Beta Gamma Sigma (the academic honor society of MBAs and accredited business school graduates) from 2002 to 2009 and as a past club president and area governor of Toastmasters International. He also was a founding member of the National Safety Alliance Corporation, which made the Inc. 500 list for four consecutive years.
Schroeder and his wife, Susan, live in Acworth, Georgia, and have three daughters.
---
Barbara L. Fredrickson '86 • Distinguished Achievement Award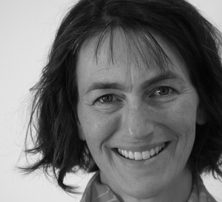 Barbara Fredrickson is a pioneering academic social psychologist and an international leader in the field of positive psychology. Her "broaden-and-build" theory explains how fleeting and pleasant states–like joy, interest, serenity, and love– served humans in the past and how they continue to vitally shape people's health and well-being.
In 2006 Fredrickson became the Kenan Distinguished Professor at the University of North Carolina-Chapel Hill, where she holds appointments in psychology and at the Kenan-Flagler School of Business. A summa cum laude, Phi Beta Kappa Carleton graduate, Fredrickson earned a PhD in psychology from Stanford University in 1990 and previously taught at Duke University (1993-1995) and at the University of Michigan (1997-2005).
At UNC Fredrickson directs the Postive Emotions and Psycholphysiology Laboratory (PEP Lab) where she and her collaborators conduct laboratory studies and randomized controlled trials on the effects of positive emotions on health and well-being, as well as on the body, the brain, and behavior.
Her research is accessible to general audiences via her 2009 book Positivity, and she is coauthor of a leading introductory psychology textbook. Her work also has been featured in national news outlets such as the New York Times Sunday Magazine, PBS, National Public Radio, CNN, USA Today, and Oprah Magazine. In addition, she has met twice with the Dalai Lama to discuss connections between her research and Buddhist philosophy.
Fredrickson has received numerous honors, including the American Psychological Association's inaugural Templeton Prize in Positive Psychology (2000), the Society for Experimental Social Psychology's Career Trajectory Award, and several Excellence in Education and Research Awards. Her work has received more than 15 consecutive years of research funding from the National Institute of Health, and her scientific contributions have influenced scholars and practitioners worldwide in a variety of disciplines.
Fredrickson is a fellow of the American Psychological Association, Division 8: Society for Personality and Social Psychology (2005) and a fellow of the Association for Psychological Science (2007). She lives with her husband, Jeff Chappell, and their two sons in Carrboro, North Carolina.
---
C. Jill Moses '86 • Distinguished Achievement Award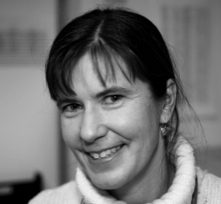 For the past 15 years, Jill Moses has made it her mission to provide pediatric care and public health services to the people of the Navajo Nation.
A pediatrician, Moses arrived at the Chinle Comprehensive Health Care Facility, Chinle Service Unity, Indian Health Service, in 1996. Beginning in 1997 Moses also was the preventive medicine consultant there, and in 2001 she established (and continues to direct) the Chinle Division of Public Health–the first such division within the Navajo Area Indian Health Service, now a model for public health divisions in the Native American community.
After graduating from Carleton with a biology major, Moses spent a year teaching English in Taiwan. She earned an MD degree at Vanderbilt University School of Medicine in 1991 and completed her pediatric residency at Johns Hopkins in 1994. Moses capped off her training with an MPH. degree from Johns Hopkins in 1995, along with a preventive medicine residency there in 1996.
Moses has helped the Chinle public health programs grow from a staff of 14 to more than 80, and she has established a wellness center, early intervention home visits, and a workforce development programs, as well as programs addressing school health, diabetes, and community nutrition. She aims to continue building the public health infrastructure at Chinle to assure effective, responsive, and sustainable public health services into the future.
In addition, Moses developed the Local Emergency Planning Consortium and was instrumental in founding the Central Navajo Public Health Consortium and the Office of Native Medicine, the latter of which is a collaborative effort between traditional Navajo healing practitioners and Western doctors.
She received the Navajo Area Directors Award for Health Promotion in 2000 and has been recognized for her work with the 2005 Navajo Public Health System Assessment.
Moses also is a strong community leader, having helped establish a tenants' association and recycling center and leading a local book club at the government quarters where she and the majority of the health care providers live.
Moses has three teenage sons with her ex-husband, David Kumasaka '86 and Jeanne Moses '85 was her sister. Moses lives in Chinle and Flagstaff, Arizona.
---
Jennifer A. Pietenpol '86 • Distinguished Achievement Award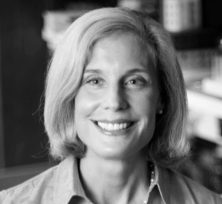 Jennifer Pietenpol is a preeminent and internationally recognized cancer researcher who performs and oversees research and patient care critical to the ongoing battle against an insidious disease.
The director of Vanderbilt-Ingram Cancer Center since 2007, Pietenpol also is the B.F. Byrd Jr. Professor of Molecular Oncology at Vanderbilt-Ingram. In 2008 she was appointed by President George W. Bush to serve a six-year term on the 12-member National Cancer Advisory Board of the National Institutes of Health's National Cancer Institute.
After graduating from Carleton as a member of Sigma Xi and with honors in biology, Pietenpol earned a PhD in cell biology at Vanderbilt University School of Medicine in 1990. She continued her postgraduate training at Johns Hopkins Oncology Center before returning to Vanderbilt in 1995 as an assistant professor of biochemistry. She achieved the rank of full professor in 2003.
Pietenpol's research has provided mechanistic insight to the tumor suppressor activity of the p53 gene, the most commonly mutated gene in cancers. She also has overseen the rapid translation of laboratory research to the clinical therapy for one of the most difficult to treat breast cancers–triple negative breast cancer–and is assembling a team of experts at Vanderbilt to become one of the first health care providers to offer genome-informed cancer care. Her research is funded by the National Cancer Institute, the Department of Defense, and the Komen Foundation.
In 1997 Pietenpol received the Burroughs Wellcome New Investigator Award in Toxicology. In 2004 she was honored with the Excellence in Teaching Award at Vanderbilt for her mentoring of graduate and medical students, and she was inducted into the Johns Hopkins Society of Scholars in 2009. She has written or co-written more than 100 articles published in peer-reviewed scientific literature.
Pietenpol is serving a three-year term on the Board of Directors of the American Association for Cancer Research. She was recently selected to serve on the Susan G. Komen for the Cure Scientific Advisory Council to provide guidance on their research portfolio and scientific programs.
Pietenpol lives in Nashville, Tennessee, with her son, Gavin.
---
T.J. Stiles '86 • Distinguished Achievement Award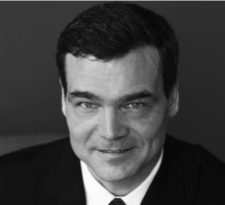 T.J. Stiles is making history, even as he writes it. His most recent book, The First Tycoon: The Epic Life of Cornelius Vanderbilt, won the 2009 National Book Award for nonfiction and the 2010 Pulitzer Prize for biography.
In April 2011 Stiles was awarded a John Simon Guggenheim Memorial Foundation fellowship to support his work on a new biography of George Armstrong Custer.
Stile's first biography, published in 2002, was Jesse James: Last Rebel of the Civil War. It was a finalist for the Los Angeles Times Book Prize, was named a New York Times and American Library Association Notable Book, and was named one of the five best biographies of the year by the London Sunday Times. It also received the English Speaking Union's Ambassador Book Award and the Peter Seaborg Award for Civil War scholarship.
After graduating from Carleton with distinction in history, Stiles earned MA (1988) and MPhil (1991( degrees in European history at Columbia University's Graduate School of Arts and Sciences. For about 10 years thereafter he worked in the publishing industry (employed by Oxford University Press and Ballantine Books) and worked part time as a freelance write.
Stiles has written for the New York Times Book Review, the Wall Street Journal, Smithsonian, the Denver Post, the Los Angeles Times, the Washington Post, the San Francisco Chronicle, Salon.com, and the Atlantic online.
A frequent lecturer, Stiles also has taught a master class in nonfiction creative writing at Columbia University's School of the Arts, and he received the Gilder Lehrman Fellowship in American History at the Dorothy and Lewis B. Cullman Center for Scholars and Writers at the New York Public Library in 2004-2005.
Stiles has practiced traditional Japanese Shotokan karate-do with the Japan Karate Association (JKA) for 30 years, and in 2010 he earned a fifth degree black belt. He was president of the Carleton Karate Club and founded a JKA karate club at Columbia University in 1986.
In 2006 Stiles moved to San Francisco, California with his wife Jessica; they have one son. Stiles shares his Carleton roots with his father, Clifford D. Stiles '53 and sister Karen Stiles '90.
---
Elizabeth L. Robinson '01 • In the Spirit of Carleton Award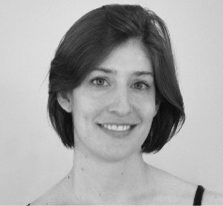 Elizabeth Robinson is doing her part to make positive changes in the world–specifically, she is working to eliminate the risk of HIV infection among young Namibians.
In July 2004 Robinson founded Sekolo Projects, an organization focused on HIV prevention education for Namibian youth. By November 2004 Robinson had received 501(c)(3) tax-exempt status from the IRS, enabling fundraising for Sekolo's first program, "Our HIV ABC." She ultimately $550,000 over six years to achieve the organization's aims.
Robinson then spent 18 months training 920 teachers at 53 workshops held in regional centers across Namibia, essentially equipping one teacher in each of Namibia's secondary schools to effectively educate teenagers about HIV. Partly due to Sekolo's training program, the 2008 official figures for new youth HIV infection rates in Namibia decreased by a dramatic 50 percent.
Robinson, who majored in religion and completed a concentration in French and Francophone studies while at Carleton, initially went to Aminuis, Namibia, in January 2002 to be a volunteer teacher with WorldTeach. During her two-year stint in that position, Robinson taught English classes for sixth- and seventh- grade students while also developing a passion to help those whose health is endangered by HIV. Her success in founding and leading an HIV and AIDS awareness club for adolescents led her to the idea for Sekolo Projects.
In August 2006 Robinson founded Sekolo Projects Namibia as a Namibian welfare organization–the equivalent of a U.S.-based 501(c)(3) charitable organization–with a local board of directors. Currently Robinson is in the midst of a two-year transition period to sustainable local management of Sekolo Projects.
When not in Namibia, Robinson lives with her husband and business partner, Geoffrey Silver, in Astoria, New York. Robinson shares her Carleton connection with several relatives, including her brother, Camenzind Robinson '01, and an aunt, Terry Robinson '62.
2010 Alumni Association Award Recipients
Harold C. McCarthy '50 • Distinguished Achievement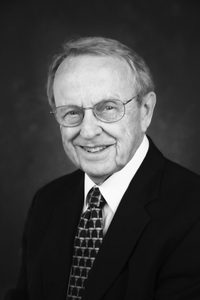 One enthusiastic nominator described Harold "Mac" McCarthy as an insurance leader who made a difference.
McCarthy guided Meridian through a public stock offering, a series of acquisitions, and a period of rapid growth that tripled its asset base and income. He served on the boards of three national trade associations, the largest of which—the National Association of Independent Insurers—he led as chair of the board from 1986 to 1987. While on that board, he testified before the U.S. Senate Finance Committee about the industry's views on pending tax reform legislation.
Described by his peers as unassuming, courteous, respectful, sensitive, and an effective leader of sound judgment and sterling character, McCarthy was as valued in civic roles as he was in professional ones. A few of his many commitments included service on the Indianapolis and Indiana Chambers of Commerce, the Methodist Hospital Foundation Board, the Central Indiana Boy Scouts of America Council, and as a trustee of Butler University.
McCarthy shared his time and talents with Carleton over the years as the Indianapolis Carleton Club Chair, an Alumni Annual Fund solicitor, a class reunion planner, and a major supporter of alumni admissions work along with his wife, Barbara Kaercher McCarthy '49 (a 2004 Exceptional Service Award recipient).
The McCarthys live in Vero Beach, Florida. Their two children, Susan
Weiner '81 and David McCarthy '77, are also alumni, as were McCarthy's parents and his brothers, Richard McCarthy '45 and Lloyd McCarthy '50.
Linda Buswell Bartoshuk '60 • Distinguished Achievement
Scientific peers call Linda Buswell Bartoshuk the leading taste psycho-physicist of our time. Bartoshuk, who coined the term 'supertasters,' studies the genetic variation in taste perception, oral pain, taste disorders, and how the ability to taste affects overall health and risk for disease. Her recent work explores whether a link exists between chronic ear infections in children and risk of obesity.
"Linda is a person of rare intellect, effortlessly capable of merging knowledge from multiple domains to bear on a single issue, broad in her thinking and in her impact on science and society," wrote one nominator. "Spell-binding lecturer," "remarkable mentor," and "distinguished scientist of exciting creativity" are a few other descriptors.
A National Merit scholar who graduated from Carleton Phi Beta Kappa and Sigma Xi, Bartoshuk earned a PhD in psychology from Brown University in 1965. She was associated with the John B. Pierce Foundation from 1970 to 1989, and joined the faculty of Yale University's Department of Epidemiology and Public Health in 1971, serving as professor of otolaryngology at the Yale School of Medicine from 1989 to 2007. When she left Yale in 2007 to become the Bushnell Presidential Endowed Professor at the University of Florida's College of Dentistry, Yale named her professor emeritus.
John Hamilton '60 • Distinguished Achievement
Infectious disease specialist John Hamilton, a professor and attending physician in clinical services at Duke University, has made major contributions with worldwide impact to the fields of medicine and infectious diseases, notably viral infections, including Hepatitis B, Herpes, and HIV. His research played an important role in determining national policy with respect to the use of the Hepatitis B vaccine among medical workers, his work on the molecular mechanisms of viral latency advanced the field, and he led national studies of HIV treatment at the early stages of drug development.
Hamilton earned an MD, cum laude, at the University of Colorado in 1964 and completed internship, residency, and advanced training in internal medicine and infectious diseases at Cleveland Metropolitan General Hospital from 1964 to 1968. He served as an epidemiology intelligence service officer in the Public Health Service at the National Center for Disease Control in Atlanta. He joined the faculty in medicine at Duke in 1970 and spent a sabbatical year as an independent investigator for the Department of Immuno-hematology at the Academisch Ziekenhaus in Leiden, the Netherlands, in 1977–78, where he studied the immunogenetics of the response to viral infections. Hamilton was promoted to professor of medicine and associate professor of microbiology and immunology in 1988.
The list of Hamilton's awards is lengthy and includes the Robert J. Glaser Award in 1964, the Upjohn Achievement Award in 1968, and the 2000 Gorgas Medal. He was also co-recipient of the American Association for Laboratory Animal Science's award for the most outstanding paper in laboratory animal science in 1992 and co-recipient of the Howard Temin Award from the Journal of AIDS in 1994. At Carleton, he earned six letters in indoor and outdoor track and was inducted into the 'C' Club Hall of Fame in 1987.
Alison Krotter Johnson '60 • Distinguished Achievement
The creative, thorough, and indefatigable efforts of Alison Krotter Johnson have resulted in a heightened awareness worldwide of multiple chemical sensitivity (MCS). An author and producer/director of documentaries about MCS, Johnson received the 2004 American Academy of Environmental Medicine's Carleton Lee Award in recognition of her contributions.
She edited a book, Casualties of Progress: Personal Histories from the Chemically Sensitive, in 1999, and later wrote two other books on the topic: Amputated Lives: Coping with Chemical Sensitivity (2008), which addresses MCS issues affecting Exxon Valdez workers, Gulf War veterans, 9/11 first responders, and Hurricane Katrina victims who were housed in toxic trailers; and Gulf War Syndrome: Legacy of a Perfect War (2001). The latter volume remains the only comprehensive book on its subject, and a former commander of Walter Reed Army Medical Center wrote of Johnson: "Her works on exposure to toxins and chemical sensitivity . . . shed new light on the association of ill-defined illnesses after exposure to even very small amounts of chemicals."
Johnson has three daughters and lives in Topsham, Maine.
Eric R. Pianka '60 • Distinguished Achievement
Widely known as the 'Lizard Man,' Eric Pianka is a world authority on lizard ecology and one of the globe's foremost ecologists, especially in the areas of species diversity and interactions, community ecology, and life history. In 2004 Pianka was declared International Distinguished Herpetologist of the Year, and three species are named after him.
Pianka's 1974 textbook Evolutionary Ecology remains in print (now in its sixth edition) and is a citation classic that has been largely responsible for educating an entire generation of ecologists. Among Pianka's other books are The Lizard Man Speaks (1994), Lizard Ecology: Historical and Experimental Perspectives (1994), and Lizards: Windows to the Evolution of Diversity (2003), a coffee table book that won several honors.
Currently, Pianka is engaged in groundbreaking research exploiting molecular techniques and modern comparative methodology in phylogenetic systematics to trace the probable actual course of evolution. He also is organizing his life's work to save his massive data set for use by future generations of ecologists and herpetologists.
Pianka has two daughters and lives on a small ranch near Johnson City, Texas.
David Robert Ringrose '60 • Distinguished Achievement
One of the world's leading scholars in Spanish history and early modern European economic history, David Ringrose brought about a thorough revision of the history and historiography of Spain and its empire with his research and writings. In 2008 Ringrose was elected to the Royal Spanish Academy of History—a significant honor, especially considering that since its 1750 founding, fewer than 15 Americans have been invited to join.
Frances J. Storrs '60 • Distinguished Achievement
Frances Storrs is internationally known not only for her stellar career in contact dermatitis and environmental dermatology—including discovering new allergens in the workplace and new therapeutic options—but also for her trailblazing efforts as a mentor. Storrs is director of the Contact and Occupational Skin Disease Clinic and has a private practice at Oregon Health Sciences University (OHSU) in Portland, Oregon, where she is also a professor emeritus. She earned an MD from Cornell Medical College, New York, in 1964. She was the first woman resident accepted by OHSU's dermatology department.
In 2003 Storrs was recognized with the first Women's Dermatologic Society (WDS) Mentorship Award for her establishment of the WDS mentor program, and in 2008 she received the Gold Medal, the highest honor bestowed by the American Academy of Dermatology (AAD). Also in 2008, OHSU established the Frances J. Storrs, MD, Medical Dermatology Endowed Fund in her honor. Storrs is the recipient of many other professional citations, including the AAD Master in Dermatology Award, the Humanism in Medicine Award from the OHSU faculty, and numerous medical student teaching awards and named lectures.
Storrs holds honorary memberships in the Danish Dermatology Society, the Canadian Dermatology Society, and the American Contact Dermatitis Society, to name a few, and is a past editorial board member of the Archives of Dermatology, Contact Dermatitis, and Current Opinion in Dermatology. She has 125 articles—plus many book chapters, book reviews, and journal issues—to her credit. In addition, Storrs is in demand as a speaker and visiting professor, both nationally and internationally.
Besides her professional achievements, Storrs is extremely active in her community and state affairs, and for those efforts she was named City Club of Portland Citizen of the Year in 2001. She also received the American Civil Liberties Union's Civil Liberties Award in 1981; the White Rose Award from Oregon's March of Dimes, Women of Achievement, in 2000; and the Metropolitan Human Relations Commission Special Award in 1984.
Storrs, who lives in Portland, has one son with John W. Storrs, her late husband, as well as three stepchildren and five grandchildren.
Thomas A. Tollman '60 • Exceptional Service
A true champion for Carleton, a friend to countless classmates, and a volunteer who executes his tasks with grace, reliability, and a wonderful sense of humor—this is the type of praise Tom Tollman earns from Carleton staff members and classmates for his decades of service.
Tollman's volunteer log is lengthy: he served as an alumni admissions representative in the Omaha area from 1979 to 1990, AAF class agent for the Class of 1960 from 1995 to 2000, co-chair of his class's 40th reunion planning committee in 2000, and assistant class agent both from 1990 to 1995 and from 2001 to 2009. Tollman helped his class maintain an annual AAF participation rate of 55 to 65 percent—well above average. In addition, he has assisted with the Class of 1960's 50th reunion gift committee since 2007, with the result being a significant class gift. "Tom just knows people, and he is such an effective motivating force," said one classmate.
Following two years as a Peace Corps volunteer in Bucaramanga, Colombia, from 1962 to 1964, Tollman received a master's degree in social sciences from the University of Chicago, while simultaneously working part time for Carleton as the Chicago area admissions counselor from 1964 to 1968. He then returned to Carleton, filling the role of assistant dean of the College from 1968 to 1973 before earning an MA in library science at the University of Minnesota in 1974.
Tollman's professional career included three years as a reference librarian at Northwest Missouri State University, two years as a lecturer at the University of Arizona, and 21 years as a reference librarian at the University of Nebraska–Omaha from 1979 to 2000. He received the Distinguished Service Award of the Nebraska Library Association in 1995 and was a Fulbright Senior Lecturer in Quito, Ecuador, for two months in early 1991.
Tollman also volunteers with the Raptor Center of the University of Minnesota College of Veterinary Medicine. He and his wife, Carol, live in Bloomington, Minnesota, and have eight grandchildren and four children between them, including Dan Tollman '89.
Marion Ritchey Vance '60 • Distinguished Achievement
Letters in support of Marion Ritchey Vance's nomination lauded her innovative career in international community development. In 1969 the U.S. Congress, stunned by reports of failed foreign aid, created the Inter-American Foundation and charged it with getting development assistance directly to the poor. According to one nominator, "Marion was one of the sensitive, savvy, Spanish-speaking professionals hand-picked to help shape this novel agency whose mission was considered radical if not impossible at the time." Four decades later, IAF's bottom-up strategy is recognized as the most effective way to improve conditions for marginal populations and give them greater voice in their societies.
Ritchey Vance later joined Inter-American Foundation's staff, serving as field representative for Colombia, regional director for the Andean region, and director of learning and evaluation. Her many publications include the 1991 book The Art of Association: NGOs and Civil Society in Colombia.
She is best known for innovation in assessing the results of grassroots development through her foundational work with the Grassroots Development Framework. The president of Oxfam America wrote, "within the field of social development, impact assessment is the Holy Grail." Colleagues note that the conceptual framework proposed by Ritchey Vance in the early 1990s was "an intellectual breakthrough, a paradigm shift in our thinking about how to measure results." By accounting for the social and policy change critical to sustainable development, "Marion's framework shows us how the dots are connected."
A philosophy major who graduated Phi Beta Kappa, cum laude, and with departmental distinction, Ritchey Vance furthered her education at the Interpreters' School, University of Geneva, Switzerland, in 1962; at the American Institute for Foreign Trade in Phoenix in 1963; and at the United Nations Regional Centre for Development in Michoacán, Mexico, in 1966.
Early in her career, Ritchey Vance worked for the Community Development Foundation in Mexico, Honduras, and the Dominican Republic and as Latin American regional director with Save the Children Federation. She has been sought after as a speaker and writer, even since her retirement in 1995. She transferred her grassroots organizing experience to her native Colorado, where she has won awards for land conservation and preservation of the environment.
Ritchey Vance lives with her husband John Vance in Woodland Park, Colorado. She has three stepchildren and six grandsons.
James L. Van Etten '60 • Distinguished Achievement
Internationally respected microbiologist Jim Van Etten made a name for himself by discovering and characterizing the first member of a family of algae-infecting viruses, Phycodnaviridae. This discovery has resulted in international research collaborations that involve at least 20 labs in the United States, Europe, and Japan. Van Etten's algal virus research has been supported by the National Institutes of Health for 26 years and more recently by the National Science Foundation and the Department of Energy, particularly as the possibilities of using algae as a source of biofuels are assessed.
Van Etten is the William B. Allington Distinguished Professor of Plant Pathology at the University of Nebraska–Lincoln (UNL), having joined the faculty in 1966 after a one-year National Science Foundation postdoctoral fellowship in the Department of Genetics at the University of Pavia, Italy. He received UNL's highest research award, the Outstanding Research and Creative Activity Award, in 1992. In 2003 he became the third person in the history of Nebraska—and one of only six living Carleton alumni—elected to the National Academy of Sciences.
Van Etten earned a PhD in plant pathology at the University of Illinois–Urbana in 1965. A frequent seminar speaker, Van Etten holds four patents, has edited one book, and has published more than 200 articles since 1964. He is a fellow of the American Phytopathological Society, the American Association for the Advancement of Science, and the American Academy of Microbiology. He received the Nebraska Sigma Xi outstanding scientist award in 1999, and in 2004 he received the Omtvedt Innovation Award from UNL.
Van Etten is a member of the American Society for Microbiology, the American Society for Virology, the American Academy of Microbiology, the Phycological Society of America, and the Society for General Microbiology. He was president of UNL's Sigma Xi chapter in 2005.
Van Etten was the coordinator of the Plant Science Initiative from 1997 to 1999 and has served since 2000 as co-director of the Nebraska Center for Virology. He has been on the editorial boards of six major scholarly journals since 1974 and continues on the editorial board of Virology.
Van Etten and his wife, Geraldine, have two daughters and live in Lincoln, Nebraska. Van Etten has a son from a previous marriage.
Julia F. Wallace '60 • Distinguished Achievement
Julia Wallace is a tireless and articulate defender and protector of the public's right to know and a champion for public access to government information. "Ms. Wallace has had an impact on every major national development regarding access to government information in the past quarter century," wrote a peer nominator.
Wallace played a key role on state and national levels during the transition from print to a variety of electronic formats and delivery systems, ensuring public access along the way. She was cited as one of the nation's top 50 librarians by Library Journal in the 2003 article "Movers and Shakers: The People Who Are Shaping the Future of Libraries." She has testified before the U.S. Congress and the Joint Committee on Printing on the subject of public access to government documents.
After earning a masters of library science degree at the University of Minnesota in 1961, Wallace was a reference and catalog librarian before being named head of the Environmental Conservation Library of Minnesota in 1970. From 1983 to 1989, Wallace was head of the government documents department at the Minneapolis Public Library and Information Center—the largest selective U.S. document depository in Minnesota. In 1989 Wallace became head of the Government Publications Library and regional depository librarian for the University of Minnesota libraries; she retired in 2006.
Wallace was elected chair of the Government Documents Roud Table of the American Library Association and was co-chair of the landmark Chicago Conference on the Future of Federal Government Information. In addition, she was appointed by the Public Printer of the U.S. to the Depository Library Council to the Public Printer, and she served on the working group that developed the U.S. Government Printing Office's "Study to Identify Measures Necessary for a Successful Transition to a More Electronic Federal Depository Library Program."
The American Library Association named Wallace to its Washington Office Honor Roll and gave her the James Bennett Childs Award for lifetime exceptional contributions to the growth and development of government documents librarianship in 1996. She also received the University of Minnesota's Academic Staff Award in 1995 and received the John R. Finnegan Freedom of Information Award from the Minnesota Coalition on Government Information.
Wallace has one son and two grandchildren and shares her Carleton ties with her late father, Franklin Wallace '28, and her brother, John Wallace '69. She lives in Minneapolis.
John M. Gendler '70 • Exceptional Service
John Gendler is the ultimate yes man; for 40 years, "yes" has been Gendler's only answer when Carleton asks for a portion of his time, money, and energy.
Gendler has participated in a wide variety of Carleton events, including reunions, Twin Cities Carleton club activities, an alumni trip to Botswana, and a student/alumni panel at the Cave. In fact, he has attended more than 65 Carleton events, most in the company of his wife, Janet Hollis Gendler '70.
Gendler also said yes to several volunteer roles. He served as an Alumni Annual Fund (AAF) class agent from 1995 to 1999, coordinated the AAF phonathon from 1995 to 2000, and was an assistant class agent from 2000 to 2005. He also served on the AAF Board from 2000 to 2008, was the 1970s decade director, and was AAF board chair from 2006 to 2008, leading the College to a record alumni participation rate of 56 percent. He also agreed to serve as co-chair of his 25th, 30th and 40th reunion committees.
Beyond his own remarkable service, Gendler often coaxes a yes from his classmates, whether to donations, reunion attendance, or volunteering. "John is a bit of a stand-up comedian, which is perfect for cajoling people to make an effort," wrote one classmate. Said another nominator, "He continues to be an exceptional ambassador for the school in many different ways."
Praise flows his way from staff members, fellow volunteers, and classmates alike, with all noting his unique sense of humor, personal generosity, inspirational leadership, willingness to take on tasks others sometimes shun, infectious and genuine enthusiasm, and underlying conviction about the importance of supporting Carleton and ensuring access to Carleton through support for financial aid.
A government and international relations major, Gendler earned a JD at Cornell University and was an assistant Hennepin County attorney from 1975 to 1981. He moved to private legal practice in 1981 and was a co-founder of the Minneapolis firm Smith, Gendler, Shiell, Sheff, Ford, & Maher.
Gendler and his wife, Janet Hollis Gendler '70, have two children and live in Minneapolis.
Todd R. Golub '85 • Distinguished Achievement
Todd Golub is a world leader in applying genomic tools to the classification and study of cancers and has helped establish a new culture of collaborative, team-based research. A founding member of the Broad Institute and director of its cancer program, Golub focuses on using the human genome to understand the biological and clinical challenges facing cancer medicine. He has made fundamental discoveries in the molecular basis of childhood leukemia and pioneered the use of genomic approaches, particularly DNA micro arrays, to cancer biology.
A peer wrote that Golub has an "international reputation as one of the most productive and creative leaders in cancer genomics contributing to both basic and clinical science and a local reputation as one of the most effective and generous citizens of our biomedical community."
Golub, a cum laude Carleton graduate with a major in biochemistry, earned an MD at the University of Chicago Pritzker School of Medicine in 1989. After completing a residency at Children's Hospital in Boston, he was a fellow in pediatric hematology/oncology there from 1991 to 1994 while simultaneously serving as a research fellow in pediatrics at Harvard Medical School.
Through the Broad Institute, Golub brings together more than 100 people per week from across Boston and from more than 20 labs for a brainstorming meeting that has led to many collaborative projects at Harvard and MIT.
He is a professor of pediatrics at Harvard Medical School, the Charles A. Dana Investigator in Human Cancer Genetics at the Dana-Farber Cancer Institute, and an investigator at Howard Hughes Medical Institute. In addition, Golub serves on the Board of Scientific Advisors of the National Cancer Institute.
Among Golub's many awards are the American Association for Cancer Research's 2009 Richard and Hinda Rosenthal Memorial Award, the 2008 E. Mead Johnson Award from the Society for Pediatric Research, the 2007 Oski Prize of the American Society of Pediatric Hematology-Oncology, the 2007 Paul Marks Prize for Cancer Research, and Discover magazine's Inventor of the Year Award in the health category.
Golub lives with his wife, Martha, and their two children in Newton, Massachusetts.
John F. Harris '85 • Distinguished Achievement
From editing the Carletonian to revolutionizing the coverage of national politics and government through the visionary creation of Politico in 2006, John Harris has epitomized qualities such as "hard work without self-absorption, achievement with humor, and success with a commitment to share the credit,"notes one nominator.
Following Harris's promising start at the Carletonian, a summer internship with the Washington Post led to 21 years at the paper with a succession of beats that began in Virginia politics and continued with his coverage of the White House during Bill Clinton's presidency. His last position at the Post was national politics editor.
In 2005, Harris's book, The Survivor: Bill Clinton in the White House, became a New York Times bestseller and was a Times notable book of the year. Clinton insider George Stephanopolous professed, "John Harris's chronicle of the Clinton years, The Survivor, is simply the best history yet written of that time." Harris co-authored the highly regarded 2006 book The Way to Win: Taking the White House in 2008 with Mark Halperin.
In late 2006, Harris joined with Post colleague Jim VandeHei to launch Politico in collaboration with publisher Robert Allbritton. Harris is editor-in-chief and co-founder of Politico, one of America's most popular and influential political news outlets, combining reporting and analysis with ahead-of-the-pack new media savvy. Politico hosted three televised presidential debates in 2008, an unprecedented feat for an online startup.
During his Post tenure, Harris received the White House Correspondents Association's Aldo Beckman Award and the Gerald R. Ford Library's Prize for Distinguished Reporting on the Presidency. More recently, Harris was named to the Telegraph's list of most influential Washington journalists and GQ's list of the most influential people in Washington. He is a frequent guest on such shows as CBS's Face the Nation and The Charlie Rose Show, and also is a board member of the German Marshall Fund of the United States and the American Society of News Editors.
Harris and his wife, Ann O'Hanlon, live in Alexandria, Virginia, with their three children. He shares his Carleton roots with his mother, Nancy Furby Hamlin '55, and his father, the late Dr. Carl Harris '55.
David Lefkowitz '85 • Distinguished Achievement
David Lefkowitz calls himself a "resourcerer," a reference to his use of re-purposed materials in his artworks, but his real act of sorcery is balancing a successful career as a visual artist with a highly regarded teaching career at Carleton.
Nationally known for his 20-plus years of art production, Lefkowitz was lauded by one nominator as "one of Minnesota's most distinguished artists." His hybrid works (painting, drawing, and some sculpture) are included in the collections of the Walker Art Center, the Miami Art Museum, the Minnesota History Center, Target Corporation, General Mills, and the Langen Foundation of Germany. Lefkowitz's art has been featured in numerous group shows over the past 22 years, including exhibits at the Weisman Art Museum, Allegheny College, the Minneapolis Institute of Art, Hyde Park Art Center, and the Minnesota Museum of American Art.
Since 1988, Lefkowitz has also exhibited in 18 one- and two-person shows, including "Nature World" at the Minneapolis Institute of Art in 1997, "Improvised Structures" at DCKT Contemporary, New York City, in 2004, "New Cultivars" at Carrie Secrist Gallery, Chicago, in 2009, and the solo, mid-career survey "Other Positioning Systems" at the Rochester Art Gallery in 2009. His work "Breach" was installed at Carleton's Gould Library in 2006 in connection with a symposium on Hurricane Katrina.
A Carleton studio art major, Lefkowitz earned an MFA in painting at the University of Illinois–Chicago in 1990. Following stints as a teaching assistant, visiting artist and instructor, and assistant gallery director at notable institutions in the late 1980s to early 1990s, Lefkowitz joined Carleton's art and art history faculty in January 1997, later achieving tenure. He is currently an associate professor of art.
Lefkowitz has received several art fellowships, including a 2002 Bush Foundation Artist Fellowship and a 2005 Minneapolis College of Art and Design/McKnight Foundation Artist Fellowship. In addition, Lefkowitz is the designer and superintendent of the Cowling Arboretum Contemplative Transit System (and is acting president of the related Friends of the Interpretive Kiosk).
Lefkowitz makes his home in Northfield with his wife, Elizabeth Lathrop '84, and their two sons. He also shares his Carleton connection with his brother Jerry Lefkowitz '86.
R. Kirk Weidner '85 • Exceptional Service
Along with family and work, Carleton is at the top of Kirk Weidner's priority list.
While making seven major moves during his 25-year career with Cargill, Weidner never let Carleton slip into his rear view mirror. Immediately after graduating with an economics degree in 1985, Weidner began assisting as an alumni admissions representative from 1985 to 1995 and as an Alumni Annual Fund (AAF) volunteer, a role he began in 1985 and continues today. From 1998 to 2005 Weidner was an AAF co-class agent, and from 2006 to 2009 he was a dynamic member of the AAF board, credited with generating new ideas at each board meeting, generously thanking other volunteers, and demonstrating a willingness to go out of his way to help in any way asked—whether that meant driving to Northfield to join students in a phonathon or taking time out of an overseas business trip to solicit a top donor prospect.
To Weidner, a high level of participation is always as important as achieving record dollar donations, though it's not surprising his enthusiasm and drive have helped lead to success on both fronts for the Class
of '85. As co-chair of the 1985 class gift committee, he led the class to record gifts for its 15th and 20th reunions while continuously improving the class's participation rate—272 donors contributed during the Class of '85's 20th reunion year, which remains a record for 20th reunion giving participation, and the class had record 20th reunion attendance.
Currently, Weidner is on the 25th reunion steering committee and is participation co-chair—as well as the good-natured visual mascot of the reunion class theme, "The Bald Spot Comb-over."
Professionally, Weidner is a vice president and corporate account leader responsible for building Cargill's relationship with the Coca-Cola Company on a global basis. Besides his Carleton efforts, he is an active youth sports coach, a church volunteer, an original 'Founding Farther' of the Farther Foundation, and a member of the board of trustees of Twin Cities Public Television since 2005.
Weidner and his wife, Angie, live with their three children in Shorewood, Minnesota.
Virginia (Ginny) Anderson '00 • In the Spirit of Carleton
Ginny Anderson could be described as a scholar, a humanitarian, and an activist. As one nominator put it, "Her passion for teaching, human rights, and the arts is a driving force in everything she does, and everyone around her is influenced by it to be better, and to work harder."
After graduating from Carleton magna cum laude with majors in English and theater (and departmental distinction in the latter), Anderson earned an MA with distinction in performance and culture at Goldsmiths College, University of London, in 2002, as well as an MA in drama at Stanford University. She returned to Carleton in spring 2003 to direct Frank Wedekind's Spring Awakening for the Carleton Players. She also has worked for several theaters in the Twin Cities area, at the Minnesota Fringe Festival, and with the Kennedy Center's Sondheim Celebration of 2002 and its Tennessee Williams festival of 2004.
While earning a PhD in drama at Tufts University, Anderson garnered numerous accolades: a Tisch Active Citizenship Summer Fellowship in 2006, which allowed her to participate in the International AIDS Conference in Toronto, Ontario; a National HIV Prevention Sponsored Fellowship for the 2007 Conference on HIV, STD, and TB Prevention of the Centers for Disease Control & Prevention; and the Rob Hollister Award for Community Service and Citizenship in 2008. In addition, she was thrice recognized as an influential teacher in Tufts student surveys, and she was named a Larry Kessler Scholar with the AIDS Action Committee, Boston, in 2007. She was voted best director for Cabaret, which was voted best major production of 2007–08 at Tufts, and she received Tufts' Kalman A. Burnim Prize for Scholarly Excellence in Drama.
Anderson's dissertation examined how the changes—medical, political, and otherwise—that have transpired over the past 25 years since HIV first made headlines have been reflected on and off the Broadway stage. Her research on the theater of the AIDS epidemic has taken her to Cuba, England, and China. Her essay concerning the history of African American theater in the Buffalo Niagara region received first prize in the Black Theatre Network's S. Randolph Edmonds Young Scholars competition and will appear in the 2010 volume of Theatre History Studies; two of her students won first and second prize in the undergraduate division of the same national competition in 2010 with term papers for her course in African American theater history.
Anderson is now an assistant professor of theater at California Polytechnic State University in San Luis Obispo, California, where she directs for the stage and teaches courses in theater history, women's theater, and African American theater history.
2009 Alumni Association Award Recipients
Distinguished Achievement Award
John Garner '59
John and his wife Margrit devoted their lives to the struggle for civil rights, racial tolerance and justice. Their newsletters describing their involvement with the civil rights movement are on file in the Mississippi State Historical Archive. John served as executive director of the Loyal Democrats of Mississippi and participated in the attempt to seat black delegates at the 1964 Democratic National Convention and at the 1968 Convention in Chicago.
Robert Parsonage '59
Bob owns an exemplary record of leadership, service, and national influence in the fields of religion and higher education. In particular his transformative leadership of Northland College, and his service as Executive for Education in the Society of the National Council of the Churches of Christ has drawn national recognition. In 2002 Parsonage received both the Cowling Cup from Carleton and the Distinguished Service Award from the Northland College Alumni Association.
Glen Sizemore '59
Glen has distinguished himself as a physician, scholar, researcher and teacher in the field of endocrinology, with a worldwide reputation as an investigator and innovator. He was one of the first to work out the biology and biochemistry of human parathyroid hormone and calcitonin, and to realize consequent implications in the treatment of metabolic bone disease, thyroid abnormalities and calcium metabolism disorders.
Peter Basquin '64
Peter is an internationally acclaimed concert pianist and music educator.He has performed at Lincoln Center, Kennedy Center and Carnegie Hall and has appeared as a soloist with the American Symphony Orchestra as well as with international symphonies. Peter taught and served as an administrator at Hunter College in New York and at the CUNY Graduate Center.
Daniel B. Kim-Shapiro '84
Dany is a physicist and professor at Wake Forest University, whose area of research is at the convergence of biology, chemistry and physics. He has pushed the boundaries of his field and his work has completely changed the understanding of how nitrite and nitric oxide affect vascular function. His work and discoveries will help scientists pursue better treatments for such conditions as myocardial infarction, pulmonary hypertension, stroke and atherosclerosis, and sickle cell anemia.
Torsten Kjellstrand '84
A photo-journalist, Torsten was honored in 1996 as the Newspaper Photographer of the Year by Pictures of the Year International, the oldest and most prestigious photojournalism award, for his documentation of daily life. Torsten has received numerous other professional awards and is lauded by colleagues for serving as a champion for community journalism and for telling the "extraordinary stories of ordinary people."
Peter Ubel '84
A medical ethicist, Peter has focused on cost-effectiveness and rationing of health care services, and the complexity of decision-making for patients and physicians. Peter won the prestigious Presidential Early Career Award for Scientists and Engineers and has been one of few to receive this honor who is not focused on basic science. His work in medical ethics has earned him the title of a "thought leader" in his field.
Exceptional Service Award
Barbara "Putter" Beck '49
With infectious enthusiasm and an impressive level of organization, "Putter" has served as the main connection point for her class. And, as a coordinating volunteer for the 55th and now 60th reunion classes, she essentially served as a volunteer adjunct member of the Alumni Affairs Office bringing her expertise to other alumni. Her work helped these reunion classes enjoy a significant increase in engagement and attendance.
Louise Heffelfinger '54
A stellar record of service recently concluded with ten years as one of the most active members of the Board of Trustees. Louise served as a member of the Alumni Board, volunteered for the AAF, co-chaired three reunions and hosted innumerable events at her home for the Carleton community. She was honored with the William Carleton medal in 2000.
Andrea Grove Iseminger '59
In addition to her immense professional contribution to Carleton as former director of the off-campus studies program, Iseminger has served since graduation as the Class of '59 class correspondent, assisted with the AAF and with organizing numerous class reunions, and served on the Alumni Board. Iseminger helped create the Alumni Adventures board, ensuring that Carls' faculty-led international experiences need not end at graduation.
Russell Brown '64
This posthumous service award honors a lifetime of service to Carleton College. Russ was still engaged with Carleton when he died in 2005 from complications related to brain cancer. Even towards the end of his life he co-chaired the Northeast Wisconsin Carleton club and attended class mini-reunions. His service included leadership of the Alumni Board and a term as an alumni trustee, work for the AAF and the clubs program, reunion committees, the parents fund, and more. Longtime admissions staff member Jon Nicholson '58 wrote, "Russ bled maize and blue and gave much of his time and energy to our College." We are pleased that Russ's son Courtenay, class of '95, is here to accept this honor on behalf of the Brown family.
'C' Club Hall of Fame
Tom James '89-Tennis
One of the most decorated players in the history of Carleton men's tennis, Tom James was a three-time All-American and Minnesota Intercollegiate Athletic Conference champion. As a rookie in 1986, he earned top honors in the conference at second singles. After finishing as conference runner-up at first singles in 1087, James won consecutive MIAC titles in 1988 and 1989 and was tabbed all-conference three times. He qualified for the NCAA Championships four times in singles (1986, 1987, 1988, and 1989) and once in doubles when he partnered with David Treichel '87 in 1987. James capped his collegiate career by advancing to the quarterfinals of the singles bracket at the 1989 national tournament. At the time of his graduation, he was only the ninth Carleton student-athlete to earn All-America honors in three different years.
Josh Wilhelm '99-Basketball
In the century-plus of basketball at Carleton, there have been few all-around performers like Josh Wilhelm. A four-time team MVP, he was named All-MIAC each season and joined Laurie Slocum '55 as the only other Carleton men's basketball player to be selected as first-team all-conference four times. Wilhelm put together two of the top four single-season scoring totals in the program history and finished with a then-school record 1,967 career points, a figure that ranked 17th at the time among all Minnesota (all divisions) collegiate men's basketball players. More than simply a scorer, Wilhelm paced the MIAC in rebounding during the 1996-97 campaign and wrapped up his career with 778 boards, the second-best figure in Carleton history. He also owns the program record for both free throws made (469) and blocked shots (146) and ranks among Carleton's top 10 in steals, free-throw percentage, and three-point shooting. Twice named to the National Association of Basketball Coaches All-West Region squad, he was a second-team choice in 1998 and a first-team selection the following year. The basketball class of 1999 dominated rival St. Olaf as they orchestrated eight victories in as many attempts, becoming the first group in more than 60 years to accomplish the feat.
2008 Alumni Association Award Recipients
Distinguished Achievement Award
John Clay '43
Extensive, lifelong achievements and leadership as a community, civic and political activist. He was senior adviser to Carol Moseley Braun's Senate campaign; V.P. candidate in Eugene McCarthy's '76 presidential bid; and longtime Chicago lawyer who received a Citation for Distinguished Public Service from the Public Interest Law Initiative.
Robert Mars '48
Distinguished lifelong leadership in community service in Duluth, MN and across the state, including extensive leadership at all levels of education; served as president of the MN State Board of Community Colleges, chair of Duluth School Board, chair of St. Scholastica Board of Trustees, among many other roles.
William Ammentorp '58
Distinguished professor and chair of educational policy and administration, University of MN; national leader in development of educational policy and faculty/curriculum development for two-year colleges; co-founded the Leadership Academy for two-year education; and is celebrated as a much-loved mentor to more than 160 doctoral students.
Bonny Bray Armacost '58
Accomplished pianist who has helped raise considerable funds for charitable organizations around the world, mostly in support of arts and other educational programs for children. Her performances with top musicians in the Philippines, Japan and throughout Europe, South America and Asia, receive rave reviews.
Sadao Asada '58
Has received international acclaim as a distinguished historian of Japanese-American relations, maritime and diplomatic history. One historian noted that Asada "deserves honor as the most courageous… among historians working in the field" of Japanese history during WWII, as his work is shifting the terms of a major contemporary political debate within Japan.
Kai Bird '73
Acclaimed, award-winning journalist and historian, best known for his biographies of political figures. Bird and co-author Martin J. Sherwin won the 2006 Pulitzer Prize in biography for American Prometheus: The Triumph and Tragedy of J. Robert Oppenheimer (Knopf, 2005). He and Sherwin also won the 2005 National Book Critics Circle Award for that book. Bird has received almost every honor possible in his field.
Pipo Nguyen-duy '83
Critically acclaimed, widely exhibited and collected photographer and teacher, described as one of the most interesting and exciting photographers currently working. His work focuses on themes of identity, self-imaging/imagining, and displacement.
Vickie Bertramson Sullivan '83
Recognized internationally as a foremost scholar of political philosophy, and specifically as the leading scholar on Machiavelli and his impact on political thought. She is Dean of Academic Affairs and a popular teacher at Tufts University.
Ann Parson Wallin '83
Recognized for her contributions and patents in chemistry, and her efforts in sustainable chemistry. She is an expert in the area of persistent toxic substances and is a global leader for sustainability, public policy and issues for Dow Chemical, having played a key role in facilitating the Stockholm Convention being adopted as a global standard for elimination and risk reduction for persistent toxic substances.
Exceptional Service Award
Lee Mauk '63
Instrumental in the founding and development of Out After Carleton, and in helping influence attitudes toward gay, lesbian, bisexual and transgender students. In addition Lee served as president of the Alumni Board/Alumni Council and has been a key volunteer for his class reunion committees. He currently serves as the alumni observer for the College Council.
Anne Katata '78
Extensive involvement in almost all volunteer areas, including Alumni Council service, significant leadership on reunion committees and leadership of the Multicultural Alumni Network Gathering Committee. Anne's work to influence attitudes about the importance of diversity has had far-reaching effects.
Myles Bakke
Myles was nominated by the '83 reunion committee for his dedicated service to the College through his transformative restoration work on the Cowling Arboretum. During his tenure the majority of the Arb landscape has been restored from agricultural use to prairie or forest. "He has quite literally grown the Arb," notes Professor Mark McKone (former Director of the Arb). Myles also founded a student naturalist program and has led countless tours for alumni, students and other visitors.
In the Spirit of Carleton Award
Kao Kalia Yang '03
Recognized for her accomplishments in writing, contributions to the Twin Cities Hmong community, and starting a "words consulting" business catering to the immigrant population in Minnesota. A former refugee, Kao has demonstrated a strong commitment to community, and to finding creative ways to address issues faced by MN immigrant populations.
2007 Alumni Association Award Recipients
Distinguished Achievement Award
Eleanor Kuester Nicholson '52
Eleanor Kuester Nicholson '52, Evanston, Illinois, had an outstanding 38-year career in education. Since 1969 Nicholson has been a teacher or administrator at various times with the University of Chicago's Laboratory Schools, the Latin School of Chicago, Ancona School, Forest Ridge Academy, and the Erikson Institute, where she continues to work as a senior instructor. In 1989 Nicholson founded High Jump, an enrichment program for disadvantaged but promising students in Chicago; she remains a board member of this successful project. During the 2004–05 academic year, Nicholson was interim principal of Kodaikanal International School in Tamil Nadu, India. Nicholson earned a master's degree in educational administration at the University of Chicago in 1981 and a PhD in historical foundations of education at Loyola University in 1995. She has been a board member of several professional educational organizations and received the Anne Tyskling Award for Distinguished Service in 1989. With her late husband, Tom, Nicholson raised four children.
Betty Bonham Lies '57
Princeton, New Jersey, is a nationally recognized arts educator who remains active as a poet and artist-in-residence. The New Jersey State Council on the Arts designated Lies a Distinguished Teaching Artist in 2000, and she received the New Jersey Governor's Award in Arts Education in both 2000 and 2003. Her poetry is published in many journals, including Kalliope, Green Mountains Review, and US 1 Worksheets. Her book, The Poet's Pen: Writing Poetry with Middle and High School Students, was published in 1993. Lies earned a master's degree in English literature at the University of Wisconsin in 1958. She taught at the Stuart Country Day School in Princeton from 1971 to 1996 and was a finalist for the New Jersey Distinguished Teacher Award from Princeton University in 1983. Lies is a member of the US 1 Poets' Collaborative and Cool Women Poets, among other organizations. With her late husband, Thomas, Lies has two children.
Michael Frame '62
Michael Frame '62, of Northfield and Kathmandu, Nepal, is a lifelong promoter of sustainable agriculture and economic development in Nepal. Frame established Mike's Breakfast restaurant in Kathmandu in 1988 and reopened the Fewa Hotel with Mike's Restaurant in Pokhara, Nepal, in 1997. His book, Mike's Breakfast: Cooking in Nepal and Then Some, was published in 2002. Frame volunteered with the Peace Corps from 1962 to 1966 as an agriculture teacher and extension worker and later worked in rural development for the U.S. Agency for International Development in Nepal. After a stint in the 1970s as a farmer and president of Bubbling Springs Farm in Menomonie, Wisconsin, Frame returned to the Peace Corps—and Nepal—in 1980 as an associate director of rural development. His Nepalese restaurants and hotel are credited with raising tourism industry standards in Nepal. Frame shares his Carleton ties with his late mother, Minnie Errington Frame '26, and his sister, Mary Ellen Frame '57.
Gary Vikan '67
Gary Vikan '67, Baltimore, is director of the Walters Art Museum. Vikan joined the museum in 1985 as assistant director for curatorial affairs, then was curator of medieval art before being appointed director in 1994. Under Vikan's leadership, the museum has expanded its attendance by more than 100,000 visitors annually, raised more than $100 million, undergone a $24 million facility renovation that was completed in 2001, and in 2006 initiated free admission to the museum. Vikan earned a PhD in art history at Princeton University and completed the Executive Program for Growing Companies at Stanford University in 1995. Earlier in his career, Vikan was a Kress Fellow at the National Gallery of Art and a senior associate for Byzantine art studies at the Dumbarton Oaks Center for Byzantine Studies at Harvard University. He has written three books and has numerous awards and honors to his credit, including the French Chevalier de l'Ordre des Arts et des Lettres, which he received in 1999. He and his wife, Elana, have two daughters, one of whom, Nicole Vikan '98, is a Carleton graduate.
Bruce Zuraw '72
Bruce Zuraw '72, Del Mar, California, is an international leader in the field of inflammatory disorders. A doctor and scientist at the University of California, San Diego (UCSD), since 2004, Zuraw was associated with the Scripps Research Institute from 1986 to 2004. His groundbreaking research in hereditary angioedema has led to new therapeutic approaches to treatment of the disorder, and his studies of the molecular mechanisms that regulate airway inflammation are important to asthma sufferers. Zuraw has been funded continuously by the National Institutes of Health (NIH) since 1986 and is a permanent member of the NIH Lung Cellular Molecular Immunopathology study section. Dozens of young scientists have benefited from his mentorship, and he is the training program director at both Scripps and UCSD. Zuraw, who earned an MD at Loyola University Stritch School of Medicine, has published extensively in his field and has many awards and honors to his credit. He and his wife, Sandra Christiansen, have two daughters, one of whom, Jessica Zuraw '02, is a Carleton graduate.
Brian Bent '82
Brian Bent '82 was a Columbia University professor of chemical engineering at the time of his premature death at age 35 in 1996. A specialist in surface chemistry, Bent pioneered methods for mimicking catalytic reactions on single crystal surfaces under conditions where a wealth of vacuum-based spectroscopies can be applied. His research had a major impact on the field of metal-catalyzed organic synthesis, and his findings helped resolve the long-standing debate over the role of radicals in classic synthetic reactions. His work garnered many awards and honors, including the Camille and Henry Dreyfus Teacher-Scholar Award in 1993 and the Union Carbide Innovation Recognition Award in 1995. Bent earned a PhD in physical chemistry at the University of California at Berkeley in 1986 and was a postdoctoral fellow at AT&T Bell Laboratories before joining the Columbia University faculty in 1988. He was admired both
personally and professionally by colleagues and students alike, and was also an accomplished musician, athlete, and naturalist. He is survived by his wife, Stacey, and their two children, Rachel and Andrew.
Bob Daily '82
Bob Daily '82, Los Angeles, is one of the most respected writers in the entertainment industry. In 2004 Daily won an unprecedented second consecutive Writers Guild of America Award in the category of Outstanding Script–Television Comedy, both times for his work on Frasier as writer and co-executive producer. As writer and co-executive producer for Desperate Housewives since 2006, Daily was nominated for a 2007 Golden Globe Award. He's been nominated for two Emmy awards and a Humanitas Award for past endeavors. Daily has published six books for children, including the biography Elvis Presley, which was named one of the best books for young readers in 1996 by the New York Public Library. Daily earned a master's degree in English from the University of Chicago and began his career as a journalist, writing for Spy and Men's Journal, among other publications. He was a committee co-chair for the Class of 1982's 25th reunion, and he often mentors Carleton students and alumni who are pursuing careers in the entertainment business. He and his wife, Janet, have two children.
Kathy Hudson '82
Kathy Hudson '82, Washington, D.C., is the founder and director of the Genetics and Public Policy Center at Johns Hopkins University. Founded in 2002 with a grant from the Pew Charitable Trusts, the center addresses legal, ethical, and policy issues related to human reproductive genetic technologies, genetic testing quality and oversight, and public engagement in genetic research. In addition to her work at the center, Hudson is an associate professor in the Berman Bioethics Institute, the Institute of Genetic Medicine, and the Department of Pediatrics at Johns Hopkins University. Hudson was assistant director of the National Human Genome Research Institute from 1995 to 2002 and previously was a senior policy analyst in the U.S. Department of Health and Human Services and a science fellow with the U.S. Congress. She earned a master's degree in micro-biology at the University of Chicago and a PhD in molecular biology at the University of California at Berkeley. Hudson serves on numerous boards and committees in her field and has published several articles, book chapters, and reports. She and her husband, Joe Palca, have two sons.
Kristi Kirschner '82
Kristi Kirschner '82, Chicago, is a national leader and pioneer in the field of disability ethics. Kirschner holds multiple titles: medical director and co-founder of the Women with Disabilities Center; director of the Donnelley Family Disability Ethics Program and Coleman Foundation Chair, both at the University of Chicago; and associate professor of physical medicine and rehabilitation and of medical ethics and bioethics at Northwestern University Feinberg School of Medicine. In 1992 and 1996 Kirschner was named one of the outstanding physicians in Chicago by Chicago Magazine, and she is consistently listed in Consumers' Research Council of America Guide to America's Top Physicians. Kirschner has published several book chapters and journal articles, and is a frequent lecturer at medical conferences and symposia. She earned an MD degree at Pritzker School of Medicine at the University of Chicago and is a diplomate of the National Board of Medical Examiners and the American Board of Physical Medicine and Rehabilitation. Kirschner and her husband, Raymond Curry, have two sons; her brothers are Mike Kirschner '81 and David Kirschner '84.
Laura Silber '82
Laura Silber '82, New York City, is one of the foremost experts on the Balkans and a widely respected journalist, author, and policy expert. Since 2000, Silber has used her experience and insight to help shape the policies and programs of George Soros's Open Society Institute (OSI). As OSI's director of public affairs, Silber oversees the communications department and plays a leading role in advocacy for human rights and the rule of law, both nationally and worldwide. In addition, Silber teaches at Columbia University's School of International and Public Affairs, from which she earned a master's degree in 1987. Silber is a co-author of the critically acclaimed Yugoslavia: Death of a Nation, and has been a consultant to award-winning documentary series, including The Fall of Milosevic. From 1990 to 1999 Silber reported for the Financial Times, first from the Balkans and later as United Nations correspondent; she was a Fulbright Scholar at Belgrade University from 1987 to 1989. Silber is a member of the Council on Foreign Relations and was a U.S. State Department consultant from 1999 to 2002. She and her husband, Dusan Knezevic, have three daughters.
In the Spirit of Carleton Award
Dara Moskowitz Grumdahl '92
Dara Moskowitz Grumdahl '92, Minneapolis, is one of the most awarded food writers of her generation. After graduating cum laude as an art history major, Grumdahl worked as a caterer and cocktail waitress, which, along with her experience as a teenage dishwasher, pastry chef, and sous chef, all played a part in her being named in 1997 to the role of permanent restaurant reviewer for City Pages, a weekly newspaper serving Minneapolis and St. Paul. Grumdahl's freelance food and travel writing has appeared in USA Today, Gourmet, Bon Appetit, Wine & Spirits, Midwest Living, and Condé Nast Traveler. Her fiction writing has earned her two Minnesota Arts Board grants, a Tamarack award, and a fellowship from the Loft McKnight Foundation. Grumdahl is a seven-time nominee for the James Beard Awards and has won four—two for wine writing and one each in the categories of restaurant criticism and restaurant columns. She and her husband, Nathan Grumdahl, have one son, Asa.
Exceptional Service Award
Thomas Colwell '52
Thomas Colwell '52, Wayzata, Minnesota, was a Carleton trustee from 1991 to 2005. During most of that time he was a member of the board's executive committee, and he co-chaired the development and external relations committees. He was named a trustee emeritus in 2006. At various times, Colwell was an Alumni Annual Fund TOPS solicitor, assistant class agent, class agent, and leadership solicitor. He also served on Carleton's capital campaign steering committee in the early 1990s and was a member of the Class of 1952's 50th reunion gift committee. With his wife, Phyllis Daugherty Colwell '52, he is a Heywood Society member and recipient of the Donald J. Cowling Cup (2002) and the William Carleton Medal (2001). Colwell is chair of the board of Colwell Industries, a multinational commercial printing business, and has given generously of his time and resources to other arts and educational organizations. The Colwells have two children and numerous familial Carleton connections.
Arthur Schulze Jr. '52
Arthur Schulze Jr. '52, Edina, Minnesota, was a Carleton trustee from 1976 to 2003, when he was named a trustee emeritus. He was vice chair of the board from 1993 to 2003 and served on investment, audit, and development committees. Schulze received the Donald J. Cowling Cup in 2002. Additionally, Schulze chaired the College's annual fund in the mid-1970s and filled leadership roles on capital campaign steering committees. He served on his 50th reunion gift committee and applied his professional marketing skills to a presidential task force on communications and marketing in 1991. Schulze and his wife, Joan, received the William Carleton Medal in 2000; the Schulzes are also members of the Heywood Society. Schulze earned an MBA degree with high distinction from Harvard University in 1958; he retired from General Mills in 1993 as vice chair of the board after a 30-year career with the company. The Schulzes have four children.
Ann Iijima '72
Ann Iijima '72, of Northfield and St. Paul, has lent her boundless energy and enthusiasm to many Carleton alumni endeavors over more than 30 years. Iijima was a longtime career network volunteer, Career Center panelist, and active alumni admissions representative before serving on the Carleton Alumni Council (1999–2002), when she also was the council's liaison to the College Council. From 2001 to 2002 Iijima was on the Multicultural Alumni Network's executive committee; she then served as an Alumni Annual Fund (AAF) class agent (2002–05) and as a member of the Campaign Priorities Committee (2003). She was the AAF board's '70s decade director (2005–07) and helped lead her decade to top the '60s classes in giving, for the first time, in 2006. Iijima also has led several successful class phonathons and assisted with Class of '72 reunion planning. She is the vice dean for academic affairs at William Mitchell College of Law in St. Paul, has one son, and is married to Myles Bakke, who retired this year as manager of Cowling Arboretum and McKnight Prairie.
2006 Alumni Association Award Recipients
Distinguished Achievement Award
Ann Daly Goodwin '51 and Jack Goodwin '50


Ann Daly Goodwin '51 and Jack Goodwin '50, Woodbury, Minnesota, exemplify commitment to community, social justice, journalism, family, and Carleton. Jack spent 41 years with the Minneapolis Star Tribune—20 as a sportswriter, 10 as front-page editor, and 11 as an assistant news editor. He was valued for his journalistic judgment, integrity, and mentoring. Ann was a teacher and journalism professor at two Minnesota high schools and three colleges for 30 years, was an editorial writer and columnist at the St. Paul Pioneer Press for eight years, and was a five-year Minnesota Public Radio commentator. She was named one of five Distinguished Teachers of Journalism in the United States in 1979. Ann and Jack are longtime supporters of the World Press Institute and have both been active community and civic volunteers, as well as dedicated Carleton volunteers. Besides raising their own three children, the Goodwins were foster parents to 13 teenagers over a 10-year period.
Mary Nelson Keithahn '56

Mary Nelson Keithahn '56, Rapid City, South Dakota, is a prolific writer of hymn texts, anthems, and religious musical dramas that are used in several major denominations in the United States and abroad. The Methodist Board of Discipleship declared Keithahn one of the most outstanding women hymn text writers in the world. In each of the past four years, Keithahn and her composer collaborator, John Horman, have received ASCAP awards for excellence. Keithahn is an ordained pastor and certified church education specialist in the United Church of Christ. She is a life member of the Hymn Society and Choristers Guild as well as a respected clinician of workshops on children and worship. In 1998 Abingdon Press published two collections of hymns written by Keithahn and Horman. The two initiated the much-modeled MAD (music, art, and drama) camp at the United Church of Christ camp near Rapid City. With her late husband, the Reverend Richard K. Keithahn '55, Keithahn has four children.
Bruce W. McManus '56

Bruce W. McManus '56, Mendota Heights, Minnesota, is retired from a 42-year career in human services and corrections highlighted by his stint as warden at the maximum-security Stillwater (Minnesota) state prison (1971–76). With a master's degree from Temple University and U.S. Coast Guard service to his credit, McManus progressed from a corrections agent to an associate warden at the Stillwater prison before joining the Minnesota Department of Corrections (MDC) as director of field services. He earned a second master's degree, in social work, at the University of Minnesota in 1969. Later, as an employee of the MDC, he was part of a team that designed and planned the new maximum-security facility at Oak Park Heights (1976–79). From 1979 to 1982 he was an MDC deputy commissioner, and from 1992 to 1999 he was president and executive director of the private nonprofit Re-Entry Services Inc. He was named the Minnesota Corrections Association's Corrections Person of the Year in 1997. He and his wife, Connie Roehrich, have five children.
Norman J. Vig '61

Norman J. Vig '61, Northfield and Tofte, Minnesota, is one of the founders of the field of environmental politics and policy. His landmark book, Environmental Policy (CQ Press, 6th edition, 2005), coedited with Michael Kraft, is used by thousands of graduate and undergraduate students. When Vig retired from a 37-year career as a Carleton teacher, he was the Winifred and Atherton Bean Professor of Science, Technology, and Society; he had been chair of the Carleton political science department six times. Department colleagues said he had made "cross-disciplinary research and teaching the hallmark of Carleton political science." Vig developed and led the off-campus program on the European Union in Maastricht, the Netherlands.
He cofounded and directed several interdisciplinary concentration programs, one of which has evolved into the current environmental and technology studies program. Vig has dozens of book chapters and articles to his credit, as well as 15 books. He is married to Carol Oliver and has two grown sons.
Peter H. Schultz '66

Peter H. Schultz '66, Providence, Rhode Island, is one of the world's leading experts in the study of planetary impacts. He was co-investigator from 1996 to 2005 on NASA's Deep Impact mission. Having earned a PhD in astronomy at the University of Texas–Austin in 1972, Schultz has been a professor of geological sciences at Brown University since 1994. As a staff scientist for 20 years at the Lunar and Planetary Institute in Houston, Schultz built on research that, over time, has resulted in the following: identification of the seismic disruption of the crust of Mercury and moon anti-podal to (and caused by) the last major impacts; discovery of a rich but hidden impact record in Argentina; and development of a new technique to explore the subsurface of planetary bodies using impact spectroscopy. Schultz is science coordinator of the NASA Ames Vertical Gun Range, director of the Northeast Planetary Data Center, and director of the Rhode Island Space Grant Program. Married to Barbara Schultz, he shares his Carleton tie with sister Barbara Schultz Carmichael '70 and her husband, Chuck Carmichael '68.
Robert McCamant '71

Robert McCamant '71, Chicago, was one of the Chicago Reader newspaper's founders in 1971. Today, the Reader is one of the oldest and most successful of the alternative weeklies. For 23 years McCamant was the Reader's art designer; he continues as vice president of the Chicago Reader Inc., as well as of the Amsterdam Weekly and Washington City Paper. He is also proprietor, designer, and editor of Sherwin Beach Press, a small fine press he established in 1984. McCamant is a member of both the Association Typographique Internationale and the Caxton Club, as well as editor of the latter's monthly publication, the Caxtonian. In addition, he is a longtime member of the Society for Typographic Arts; his contributions include serving on its board and editing its journal. McCamant is also an adviser to the Codex Foundation, which seeks to promote and preserve the art and craft of the book. He is married to Margaret (Loud) McCamant '71; they have two children.
Susan Krane '76

Susan Krane '76, Scottsdale, Arizona, is one of the nation's foremost arts administrators. Director of the Scottsdale Museum of Contemporary Art (SMoCA) since 2001, Krane is credited with revitalizing the museum and helping it become a nationally recognized venue for contemporary art. Krane was director of the University of Colorado Art Galleries in Boulder from 1996 to 2001 and curator of modern and contemporary art at the High Museum of Art in Atlanta from 1987 to 1995. She started as an assistant curator at the Albright-Knox Art Gallery in Buffalo, New York, in 1979. In 1994 Krane received the Peter Norton Foundation Award, and she is a nominated member of ArtTable, a national organization for women in the arts. She has served on numerous boards at the national, state, and local level, and from 1994 to 1999 she was on the Federal Advisory Committee for International Exhibitions in Washington, D.C. She is a frequent arts lecturer, jurist, and consultant, and she has overseen dozens of exhibitions. Krane is married to Chuck Albright.
Eugenie Tsai '76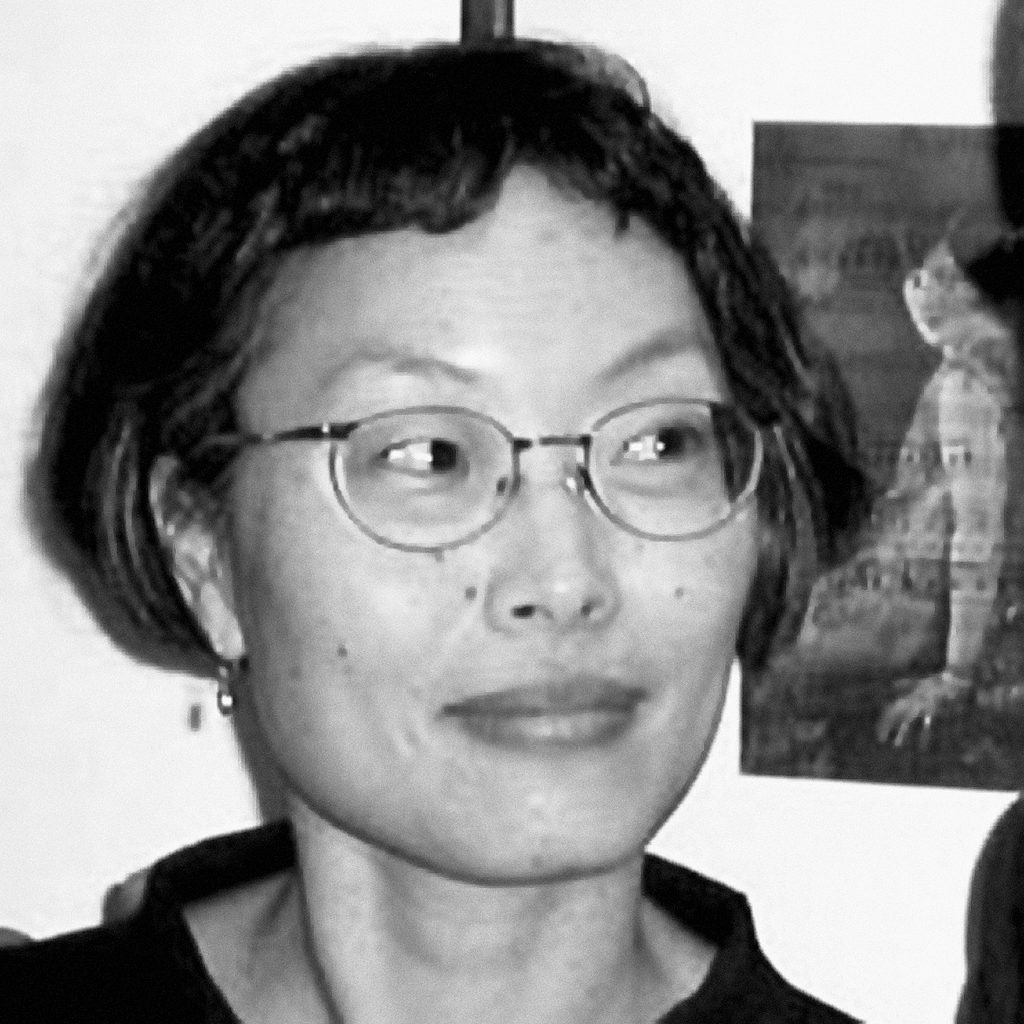 Eugenie Tsai '76, New York City, is an internationally respected art curator who is currently director of curatorial affairs at P.S. 1 Contemporary Art Center in Long Island City, New York. Tsai was an independent curator from 2000 to 2005, undertaking projects for, among other places, the Museum of Contemporary Art in Los Angeles and the Berkeley (California) Museum. Tsai's scholarship on the work of artist Robert Smithson earned her the International Association of Art Critics Award in 2005 and a first place finish for the best monographic exhibition nationally. Her pioneering exhibition was accompanied by her book Robert Smithson Unearthed: Drawings, Collages, Writings, which received the 1992 CHOICE Outstanding Academic Book Award. Her first International Association of Art Critics Award came in 1999 for best show by an emerging artist, titled Shirin Neshat: Turbulent. A. Magazine named her one of the "100 Most Influential Asian Americans of the Decade" in 1999. Tsai and her husband, Thomas Finkelpearl, have one son.
David Gramit '81

David Gramit '81, Edmonton, Alberta, Canada, is a scholar and outstanding musicologist who was the first person granted a PhD in musicology at Duke University. A Fulbright Grant (1984–85) aided him with his dissertation, titled "The Intellectual and Aesthetic Tenets of Franz Schubert's Circle." He received the first-ever AMS-50 fellowship (1986–87) from the American Musicological Society (AMS). In 1994 Gramit received the AMS Alfred Einstein Award for excellence in a musicological article ("Schubert and the Biedermeier") early in his career. After visiting professorships at St. Olaf College and McGill University, Gramit joined the faculty at the University of Alberta, Edmonton; he was named full professor in 2003. Gramit has one book to his credit, as well as many articles, reviews, and book chapters related to his areas of expertise—Schubert, the lied, and musical activity in 19th-century Austria and Germany. He and his wife, Frieda, have one son.
(John) Karl Scholz '81

(John) Karl Scholz '81, Madison, Wisconsin, is best known for his work addressing Americans' retirement savings and tax incentives given to low-wage workers. A frequent consultant both nationally and internationally, Scholz has taught economics at the University of Wisconsin– Madison since completing a PhD at Stanford University in 1988. During leaves of absence, Scholz has been senior staff economist for the Council of Economic Advisers, Executive Office of the President (1990–91), and deputy assistant secretary in the Office of Tax Analysis, U.S. Treasury Department (1997–98); he received a Distinguished Service Award for his work at the Treasury. Scholz directed the University of Wisconsin– Madison's Institute for Research on Poverty from 2000 to 2004 and remains on its executive committee. He recently provided technical assistance to the International Monetary Fund in South Korea and consults with DIW Berlin (the German Institute for Economic Research), Germany. He and his wife, Melissa Auchard Scholz, have three daughters.
Wesley I. Sundquist '81

Wesley I. Sundquist '81, Salt Lake City, directs groundbreaking research on the molecular and structural biology of HIV, the virus that causes AIDS. Sundquist holds the H. A. and Edna Benning Presidential Endowed Chair and is professor of biochemistry at the University of Utah; his two most important research accomplishments provide the basis for several new classes of HIV inhibitors that are currently under development. He oversaw production of the first three-dimensional model for the structure of the viral core particle and elucidated how HIV buds from infected cells. Sundquist also directs the university's graduate program in biological chemistry. He has received many awards, including, in 2004, a MERIT award from the National Institutes of Health and the Bernard Fields Award for Retrovirology. He is a frequent lecturer and has many journal articles and book chapters to his credit. As a Carleton student, Sundquist was co-director of the Faribo Project, an ACT program that provides opportunities to befriend adults with developmental disabilities. He and his wife, Nola, have two children.
In the Spirit of Carleton Award
Daniel J. Simons '91

Daniel J. Simons '91, Champaign, Illinois, has made major contributions to the psychological field of visual cognition while also serving as an inspiring mentor to students. Upon graduating summa cum laude from Carleton, Simons received the 1991 Donald J. Paterson award from the Minnesota Psychological Association as the outstanding senior psychology major in the state. In 2003 the American Psychological Association gave him its early career award, and in 2004 he received the Ig Nobel Prize in psychology. He received the 2001 Harvard University John H. Marquand award for exceptional advising and counseling of undergraduates, and the 2001 Harvard award for excellence in mentoring. The perceptual-blindness studies Simons has conducted have received many accolades and have important practical applications for airline and highway safety, among other areas. An associate professor of psychology at the University of Illinois at Urbana-Champaign, Simons is a frequent speaker, both in academic circles and in the popular media, has edited a book, and has written many book chapters and papers. Simons and his wife, Katherine A. Richards '91, have one son.
Exceptional Service Award
Judson A. Harmon '56

Judson A. Harmon '56, St. Paul, has devoted much of his spare time over many years to Carleton classmates and causes. Harmon became an assistant class agent for the Alumni Annual Fund (AAF) in 1990. As reunion gift committee chair, he helped lead the Class of 1956 in setting several new records in participation and dollars raised at its 40th reunion. The class's record 71 percent participation rate achieved in 1996 held for nine years. In 2001 Harmon helped the class reach a participation peak for 45th reunions, and he was co-chair of the class's 50th reunion gift committee. Harmon was one of the first alumni to meet a $1 million challenge offered in 1996 by Don Cooper '62. He later established the Vail Music Scholarship for Carleton students, in memory of his maternal grandmother and his aunt Frances Vail '23. Harmon, who is retired from a career as an education research and evaluation specialist, has one daughter.
Dan F. Pearson '61

Dan F. Pearson '61, Winston-Salem, North Carolina, has long demonstrated his willingness to work tirelessly on the College's behalf. He has served in every volunteer position the Alumni Annual Fund (AAF) has proffered, beginning as an assistant class agent in 1990. In 1996 Pearson was an AAF leadership solicitor and key reunion gift committee member, all while being the Class of '61 class agent. He was co-chair of his reunion gift committee in 2001 and 2006. Pearson served a six-year term on the AAF board beginning in 1997; he was elected AAF board chair in 2000. Throughout his tenure as a decade director for the 1960s classes, that decade led in dollars raised and participation. Additionally, he and his wife, Margie Hoover Pearson '62, are Heywood Society members. Pearson has been a voluntary leader in many other community efforts, including Habitat for Humanity in Winston-Salem. He is a retired director of media for RJR/Nabisco. He and his wife have three children.
'C' Club Hall of Fame Inductees
The Carleton College Alumni 'C' Club inducted three new members into its Hall of Fame during Reunion weekend.
Kevin Birkholz '76

A standout football player for the Knights, Kevin Birkholz '76 also lettered four times in track and field and once in basketball during his four years at Carleton. A two-time all-conference free safety in 1974 and 1975, he also earned all-conference second team honors both seasons as a split end. He lettered all four years in football. He set the Carleton single-season record for most interceptions with 11 in 1974, which also led the nation that season, and he ended his career with 13 interceptions. As a pass receiver, he ended his career with 1,657 receiving yards on 81 receptions. His best game came against Ripon College in 1973, when he tallied 166 receiving yards. In track and field, Birkholz was an outstanding long jumper and hurdler, winning multiple conference titles in both events.
Michelle Eisenreich '96

One of the best throwers ever for the Carleton women's track and field team, Michelle Eisenreich '96 owns five conference titles and was the 1995 Minnesota Intercollegiate Athletic Conference (MIAC) Outdoor Track and Field Championships athlete of the meet after winning both the shot put and the discus. A four-time NCAA Championships qualifier, Eisenreich earned All-America honors in the discus in 1995. She set school records in the indoor and outdoor shot put, 20-pound weight throw, hammer, and discus. She served as a team captain her senior year.
Kevin Theissen '96

Kevin Theissen '96 continued the long Carleton tradition of outstanding distance and cross-country runners by earning cross-country All-America honors in 1994 and winning the MIAC individual title his senior year. He led the Knights' cross-country squad to conference titles in 1994 and 1995 and earned three straight all-MIAC citations from 1993 to 1995. On the track, Theissen was an all-conference performer three seasons and helped the Knights to a third-place finish at the 1996 MIAC Outdoor Championships. He still owns the third-fastest 5,000-meter time in Carleton history and was the Millen Award winner in 1996.