Apr
20
Carleton Connects: Alex Kosanovich '14 on accepting mentorship as an accelerator of aspirations
Wed, April 20, 2022 • 12:00pm - 1:00pm (1h)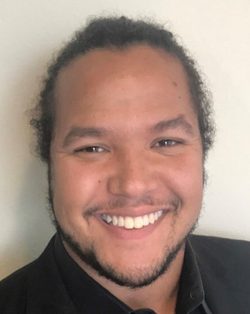 Each step in life offers the chance for meaningful guidance. Alex Kosanovich '14 will discuss how his constant openness to accepting and seeking out mentors has led to success in research, skill building, and comfort in new environments. He will share stories of influential mentorship, strategies for identifying useful mentors, and an appreciation of their effect on his research in academic and industrial chemistry—as well as tips on how to mentor the next generation, both in and beyond the fields of STEM.
About the speaker
Alex Kosanovich '14 is a Senior Research Specialist at Dow Chemical in the Polyurethanes Product R&D group in Lake Jackson, TX. He leads a variety of research projects across platforms within the polyurethanes business. Alex received a B.A. in chemistry from Carleton in 2014 and a Ph.D. in Inorganic/Organometallic Chemistry from Texas A&M University in 2019. He has given multiple seminars and webinars, filed patents on his research and has authored 25 peer-reviewed publications and highlights. Alex is especially interested in developing talent within the STEM pipeline and striving to give back some value of the mentorship that he has received.
How to register
This event begins at 12:00 p.m. Central. Register via Zoom.