It has begun! A couple dozen of your classmates gathered on campus in August to wrangle creative ideas and tactical project plans with one goal: To welcome the Class of '99 back to campus in June 2024.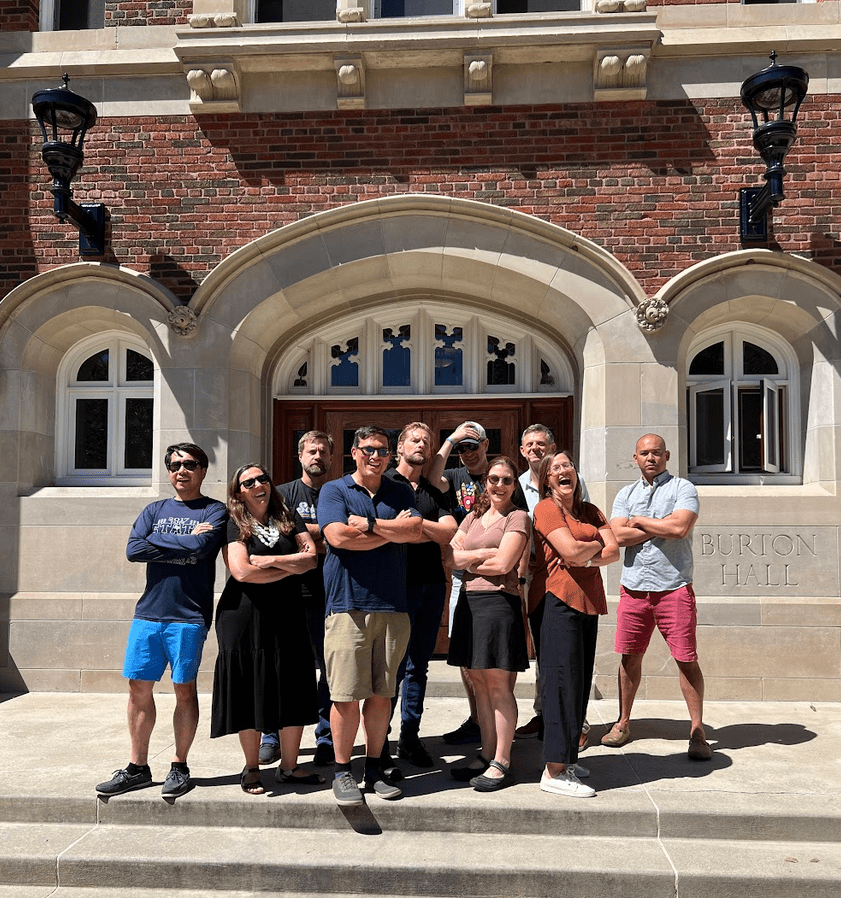 There's something special about 25th reunions. They historically have the highest attendance of any milestone year, and we hope 2024 stays on trend as the biggest, most welcoming reunion yet. Whether you're a reunion regular or haven't set foot on campus since 1999, you belong here.
Our theme is Relive, Replay, Reconnect. It's more than clever alliteration. The words inside the words matter, too: Live. Play. Connect.
Relive. Our unique experiences at and since Carleton are worth revisiting. We have diverse stories and adventures, but we all have this place in common.
Replay. When was the last time you got to "play" with a group of people your same age, immersed in nostalgia, forging new friendships, staying up all night laughing in a lounge or stargazing in the Arb? It's not too late to form new Carleton memories.
Reconnect. The best part of reunion is the people. Reconnecting is about picking up where you left off, and sometimes it's simply "connecting" – getting to know smart, interesting, fun classmates whom you missed the first time around.
Why is 25 such a big deal? Maybe it's the math: a quarter of a century, half our lifetimes since we studied in the Libe and hung posters on dorm walls. Or maybe it's middle age: we're all looking back and forward, making sense of our past and craving connection to the people who knew us then and can authentically relate to who we are now.
New Carleton memories await you. Your presence will make reunion more meaningful for someone else. Please join us in June.