We hope you can join us for our 25th Class Reunion, June 15-18, 2023!
Have questions for the 25th planning committee? Please contact 25threunion@carleton.edu.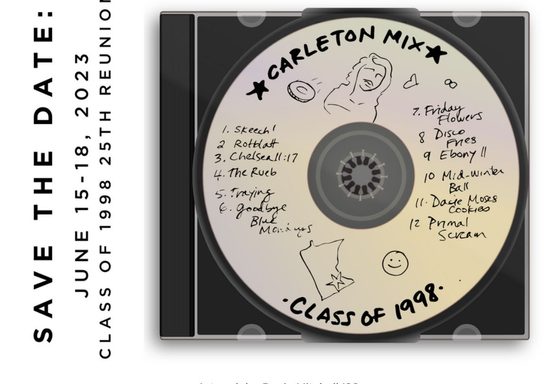 Save the date for our 25th Reunion!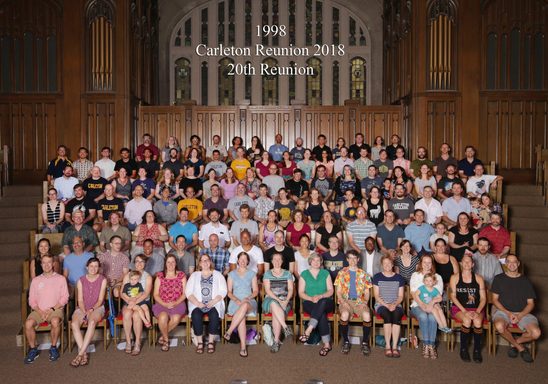 1998 20th Reunion class photo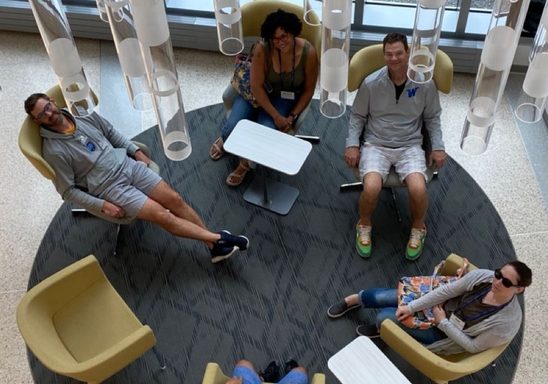 Enjoy new sites on campus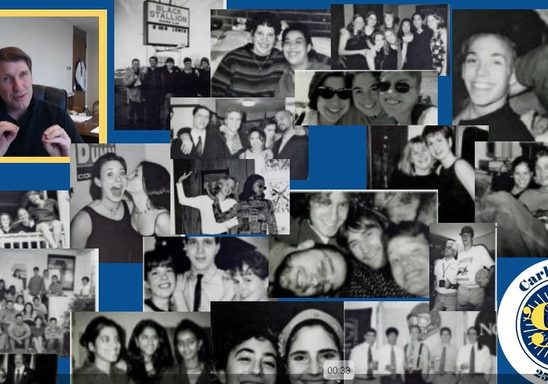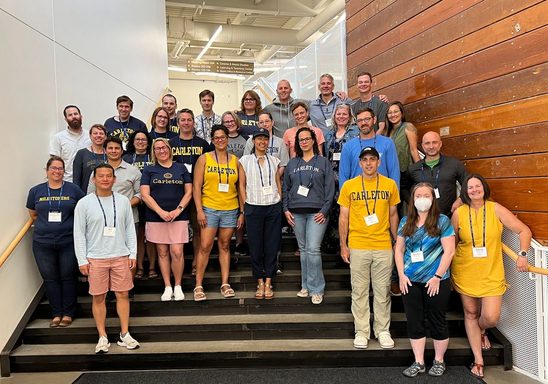 25th Reunion Planning Committee members at CAVE
Here are some things our Program Committee has planned for us!
Thursday night: We have an exciting lineup of concerts and shows including our very own Jason Keppe '98 and his band The Desire Store.
Friday Breakfast: We're creating Affinity Tables at Friday breakfast to help you reconnect with classmates who have lived similar experiences since graduation.
Friday: The college hosts the Carleton Carnival featuring games, activities, and bouncy houses. Go on, get your face painted, and enjoy a snow cone while catching up with classmates.
Friday afternoon: Gather in the Weitz Auditorium to hear from classmates sharing life experiences at our Storytelling Hour.
Saturday: We'll host an afternoon performance by comedian and magician Trent James. You won't want to miss this family-friendly event loaded with humor, audience participation, and mind-boggling magic.
Saturday evening: We'll dance the night away to tunes that will take you right back to sophomore year. However, if you don't want to hear "Like a Prayer" on repeat, send us your playlist suggestions using this form.
Look for more class wide activities and opportunities to connect with other classes when Reunion Registration launches March 1.