Save the Date for Milestone Reunion 2022!
Mark your calendar for the Milestone Reunion, August 5-7, 2022!
Please mark your calendars for a special Milestone Reunion gathering for the classes of 1995, 1996, 1970, 1971, and … breaking news! for Carleton's 5th Reunion Classes of 2015 and 2016. We look forward to bringing 5th, 25th, and 50th Reunion alumni back to campus for a memorable weekend celebration. The Milestone Reunion will kick off Friday afternoon and conclude on Sunday at noon. A variety of all-class programs and social gatherings will be offered in addition to the class-specific events organized by your Reunion committees. The schedule of events will be available when registration opens in April 2022.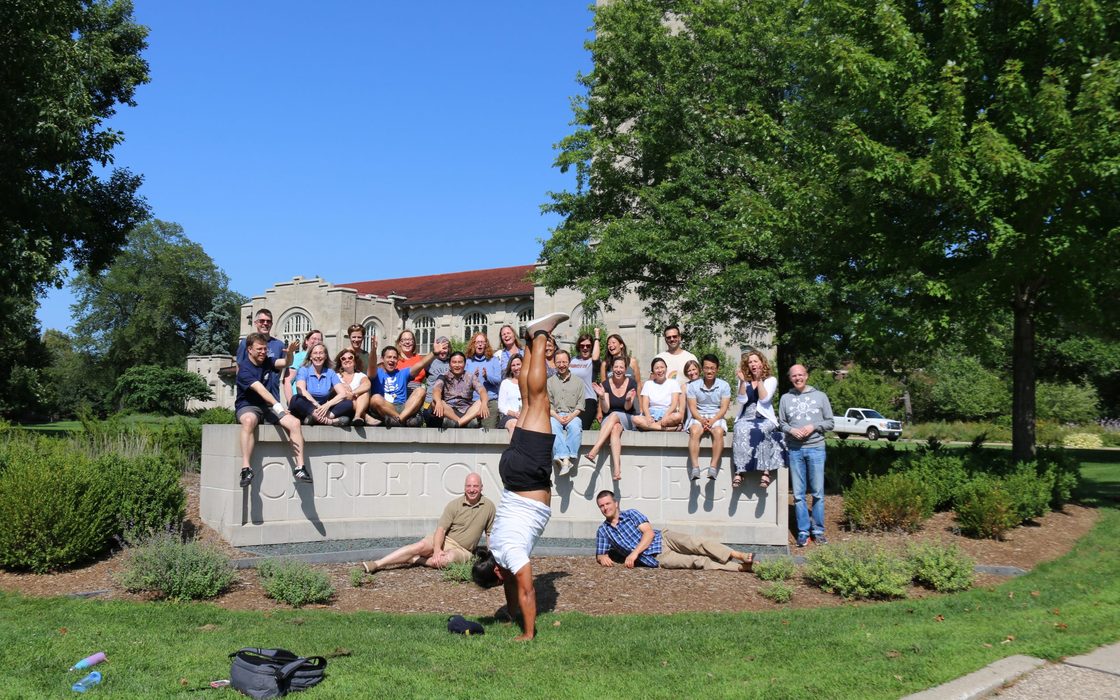 '95 Reunion Committee on Campus for CAVE August 2019