Homecoming – October 7, 2023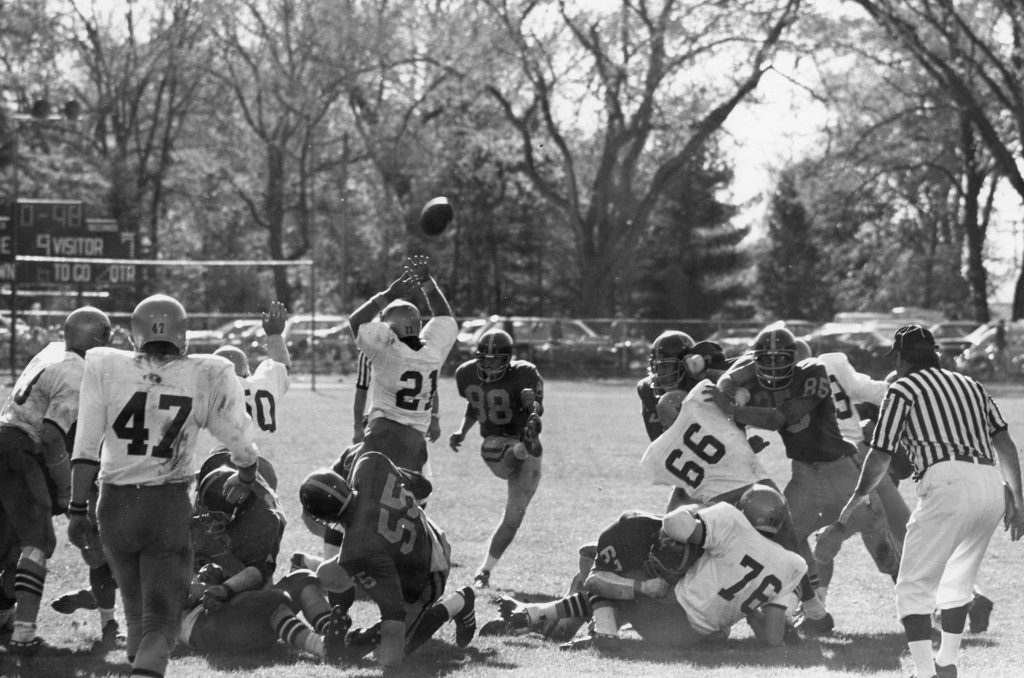 Our 50th Reunion year is upon us and a special event has been organized for this year's Carleton vs St. Olaf football game on October 7, 2023. 50 years ago Carleton beat St. Olaf in football for the only time in a 17 year period. The Fall 1973 Carleton Football team and the Class of '74 are invited to a tailgate before the game and a gathering at the Northfield Armory after the game. The following has been organized and it would be fantastic if you can join as we reconnect and enjoy each other's company while cheering on our current team.
Saturday, October 7
11:00 am Tailgating at the Riverside Bar and Kitchen – Northfield Fairfield Inn (114 2nd Street W). Food and beverages to be provided
1:00 pm Carleton vs St. Olaf Football Game at Laird Stadium (St. Olaf has designated the game as their Homecoming as well, so a big crowd is expected)
3:00 pm Continued Festivities at the Northfield Armory (519 Division Street)
For those interested, we are also planning an afternoon golf outing on Friday, October 6th at Gopher Hills Golf Course in Cannon Falls.
Please RSVP if you plan to attend the golf, tailgating and post game celebration at the Northfield Armory. More details to be provided to those interested in attending.
Parking will be limited at the field, but is available at the Fairfield Inn! Feel free to park either in the parking lot of the hotel, or in the underground parking garage. If you choose the underground parking garage and the door is not already open, pull up to the garage door and use the intercom to ask the hotel staff to open the garage door. Hotel guests will be able to use their room key to access this garage.