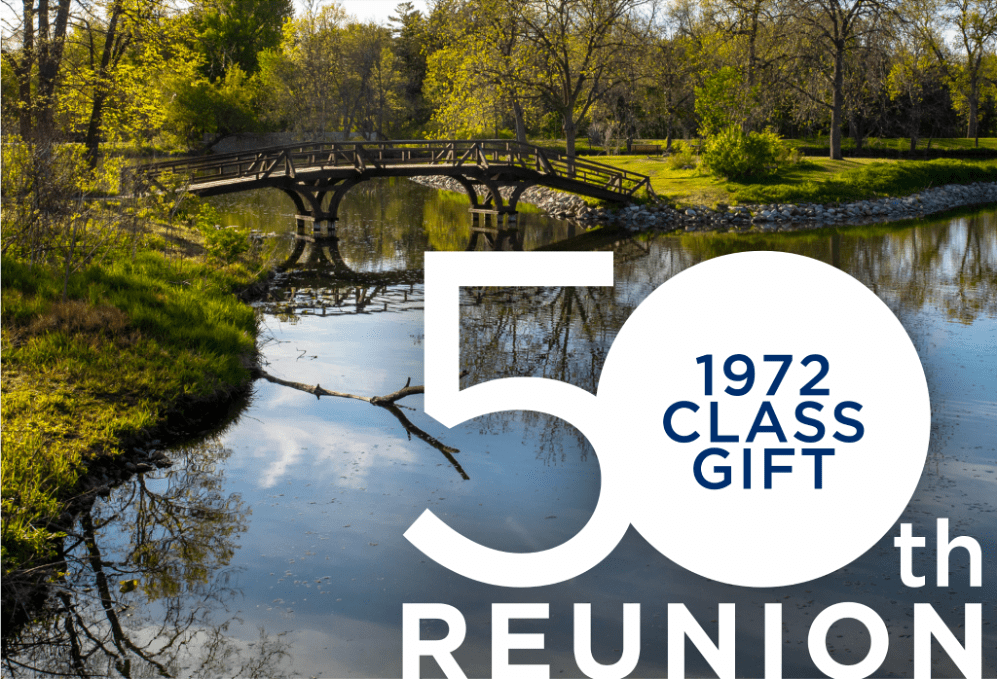 Make a difference
The 50th Reunion is a traditional milestone for Carls to give back to the college community. Carleton provided us all with new opportunities to gain a high-quality education in an exciting learning community. That commitment to learners continues to this day, aided through the generosity of alumni over the years.
A large percentage of our students over the decades has received financial support through the college, and Carleton meets the full financial need of all admitted students today. Generous alumni support is the strong foundation to supporting previous and renewed efforts to seek greater equity, diversity, and inclusion. We hope you will join us in continuing that tradition of support, especially to mark our 50th year.
1972 Class Gift Guide
Click here to review our  1972 Class Gift Guide. It outlines our 50th Reunion Class Gift program, describes how Carleton counts personal gifts towards our Class Gift, and introduces the Class of 1972 Fund, one specific option you may choose to support as part of our 50th Reunion Class Gift.
Next steps and some help
Once you have a handle on our Class Gift, please take a look at the resources linked below to consider how you might participate.
Finally, most of us are not financial experts. If any of the "Ways to Give" interest you, a 50th Reunion staff member would love to answer your questions, point you to resources, and share the experiences of other alumni. Just call Kelly Rowan or Sarah Forster at 866-208-3889.