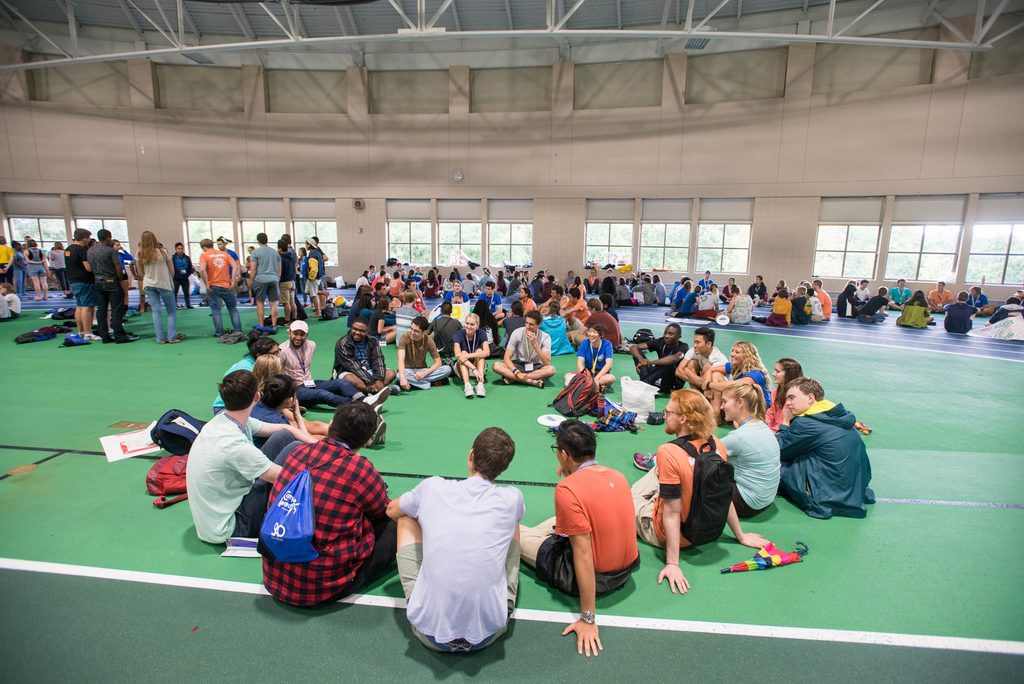 Our 50th Reunion is a time for each of us to celebrate our longstanding connections and commitment to each other and to Carleton. We also want our Alma Mater to be a place where everyone feels welcome—especially people who come from backgrounds that are underrepresented in higher education.

In that context, we are delighted to report that we have achieved our goal of raising $1M to establish the Class of 1971 Endowed Scholarship for Change, which will be awarded to first-generation or low-income students who also identify as students of color or come from other underrepresented backgrounds.

We have also achieved our second ambitious goal of raising $500,000 to establish the Class of 1971 Agents of Change Fund to address issues of racism, inclusion, diversity, and equity (IDE) on campus in ways beyond financial aid.
The Agents of Change Fund is an incubator grant fund to inspire new initiatives that promote inclusion at Carleton. Diversity and cultural competency trainings, helping more students attend conferences and graduate school or career exploration events, and augmenting peer-to-peer and faculty/staff mentoring are a few examples of projects that would be eligible to receive up to three years of funding. Our Agents of Change Fund will give rise to a more just and inclusive community through expanded IDE programming and student support.

Double the Impact Challenge Success!

Our classmate, friend, and 50th Reunion co-chair Peggy Sweitzer knows firsthand how important expanding funding for inclusion, diversity, and equity initiatives is for Carleton's future:

"I entered Carleton as a first generation college student. In the 50 years since our graduation, Carleton has grown to be more diverse across a range of measures. While building the endowment for financial aid and expanding support through programs like TRIO makes a big difference, there is more work to be done, especially around issues of inclusion and equity. I'm excited that our 50th Class Gift will play a big role in sparking new ideas for programming and support so that Carleton can make real and lasting change in this area." – Peggy Sweitzer

Peggy put forth an extraordinarily generous Challenge: Every new commitment (cash gift or pledge) to our 50th Class Fund will be matched dollar for dollar up to $100,000. Thank you to every classmate who contributed to this challenge, which has been fully claimed!
For those still considering joining the Heywood Society, did you know that estate gifts can also be directed to our Class Fund? And, thanks to the generosity of an anonymous classmate, $5,000 will be added to our 50th Fund today by including Carleton in your estate plans.

You can give online now via Carleton's secure online giving page, or you can submit a pledge form. As always, staff are on hand to discuss what kind of gift might be a good fit for you. Don't wait! Email Sarah Forster or Kelly Rowan or call (866) 208-3889.
Thank you for coming together to celebrate our 50th Reunion with a truly momentous Class Gift for Carleton.