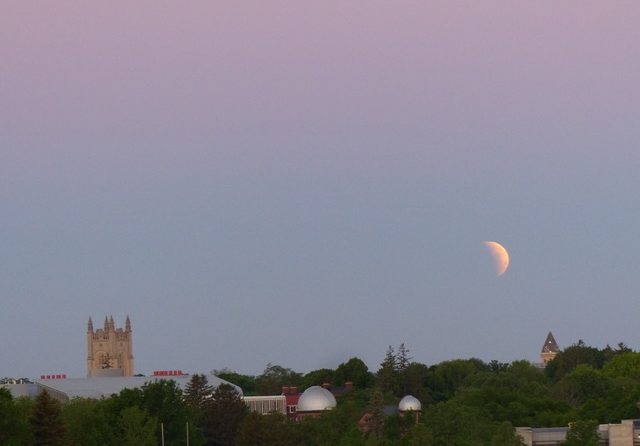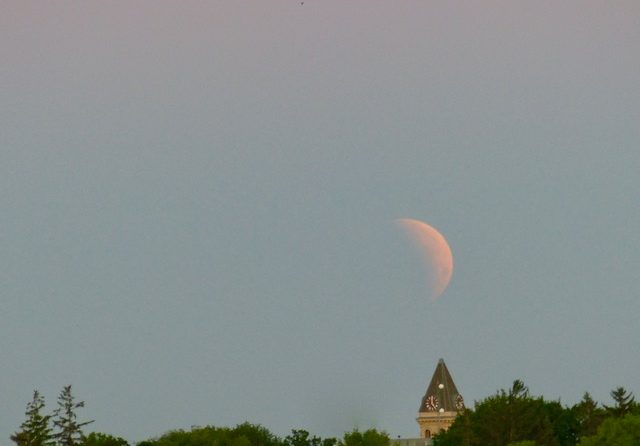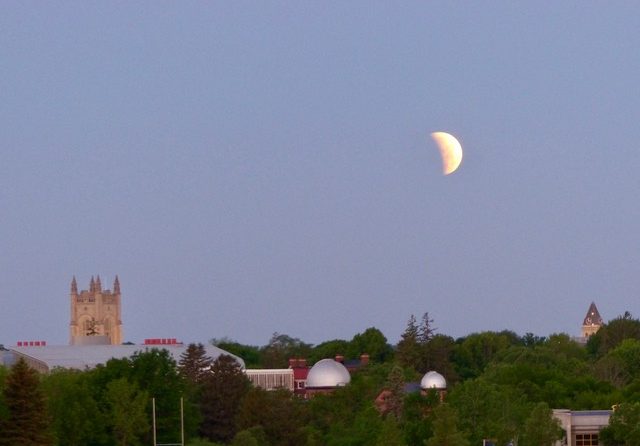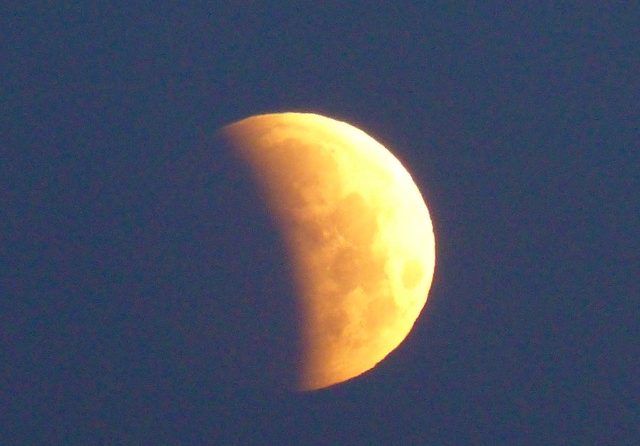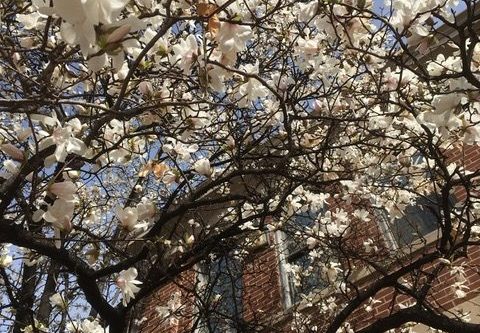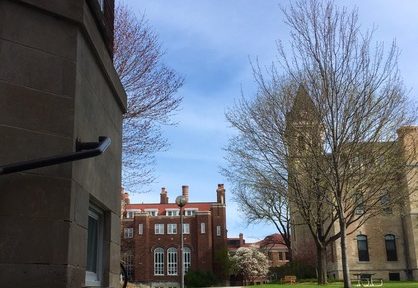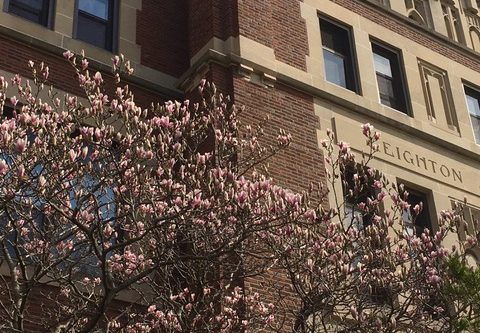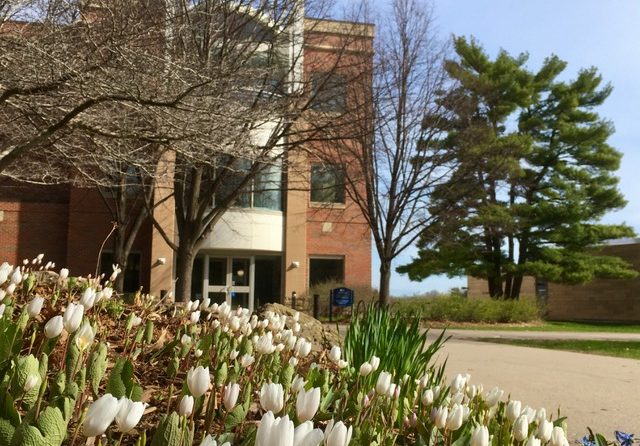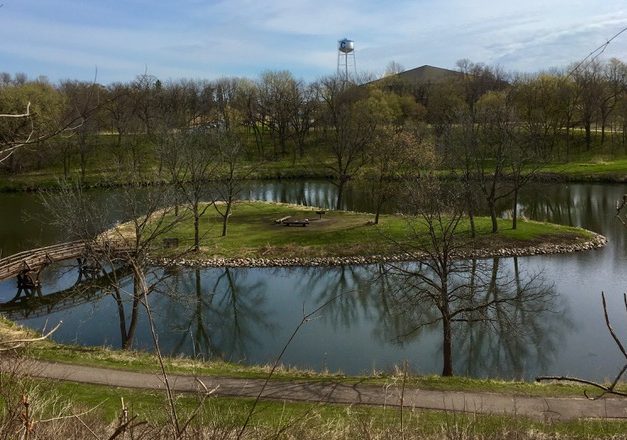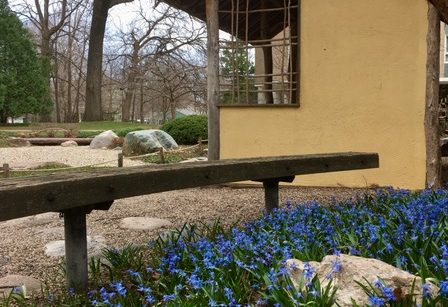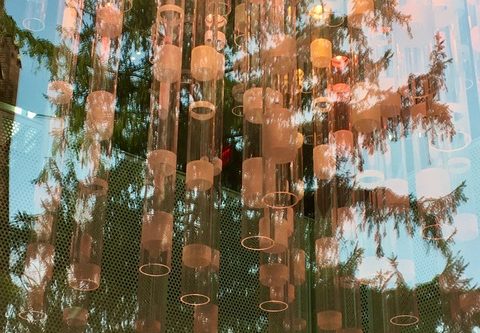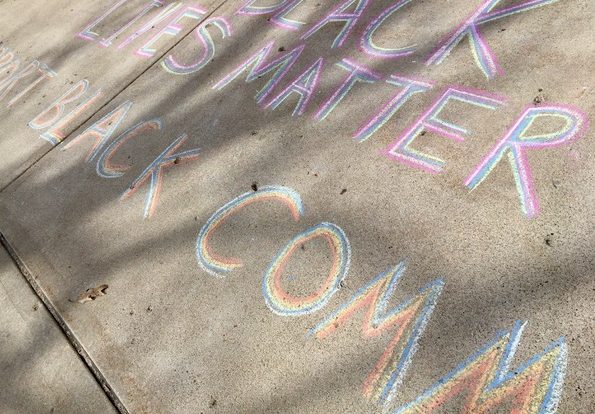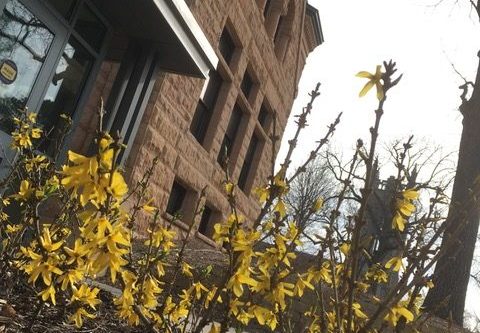 Thank you to our talented classmate, Margit Carson Johnson, for the above photos of campus!
Margit shared that the first few photos are of the "'super blood flower moon eclipse.' Try saying that quickly ten times! The moon was closer to Earth than usual. It turns red during an eclipse. May's full moon is called the flower moon. However you slice it, this morning's viewing of the eclipse (May 25), while not quite complete here in Minnesota, was lovely."
The other photos are from spring 2021 on campus.
Thanks to everyone who attended Reunion 20+21!
Recordings of many of the online events can be found on the Reunion website.  
And, mark your calendars for August 5-7, 2022. Those are the dates of the special 50+2 reunion we'll celebrate on campus with the Class of 1971. (The classes of 1995 and 1996 will gather for their own milestone reunions at the same time.). The weekend will begin Friday afternoon and conclude on Sunday at noon. A variety of all-class lectures, programs, and social gatherings will be scheduled, in addition to class-specific events organized by the reunion committees of 1970 and 1971. Registration will open in April 2022. In the meantime, look to our periodic class newsletter for reunion news.
---
Join us for Quarterly Zoom calls!
With the cancellation of reunion for the summer of 2021, our class will look forward to an on-campus reunion August 5-7, 2022. In the meantime, we will have occasional Zoom happy hours. The next one is scheduled for Wednesday, July 7, at 7 pm EST. The College will send an e-mail reminder before each call.
See the Zoom information to join these calls.
---
Click the image below to view a message from campus leaders welcoming the class of 2024 to Carleton.
Our class celebrated our 50th with a "virtual reunion" on June 20, 2020. Read the press release from the college announcing our class gift that set a new record for 50th Reunion giving!
---
See Janet Hollis Gendler looking pensive while President Nason seeks her approval for the plans for the Music and Drama Center, Rush Holt romancing Emily Hoel in "Carnival," Jimmy Kolker, Tim Preheim, Joe Nathan and all of us looking incredibly youthful, and many, many other shots of us on campus back in the day.
Check out how some of our classmates changed between freshman and senior year.
Take a look at some of our special class-related videos!
Visit the class of '70 Zoobook and Algol, and see photos from past reunions.