The 50th Reunion planning committee unanimously decided to focus our 50th Reunion Class Gift on funding the "Class of 1969 Makerspace" in Carleton's new Science Center, slated to open in the Fall of 2019. What's a Maker Space, you wonder? A Maker Space is like a modern day wood shop, a space where technological tools (e.g. 3-D printers, computer-aided design, laser cutters, etc.) are available to students and faculty.
The new space will prepare students across disciplines with opportunities to see themselves as innovators, inventors and entrepreneurs. One of the goals of this space is to help move students toward ever-greater intellectual autonomy and self-confidence. That such a space would be used by students and faculty across disciplines greatly excited us and we hope it excites you too.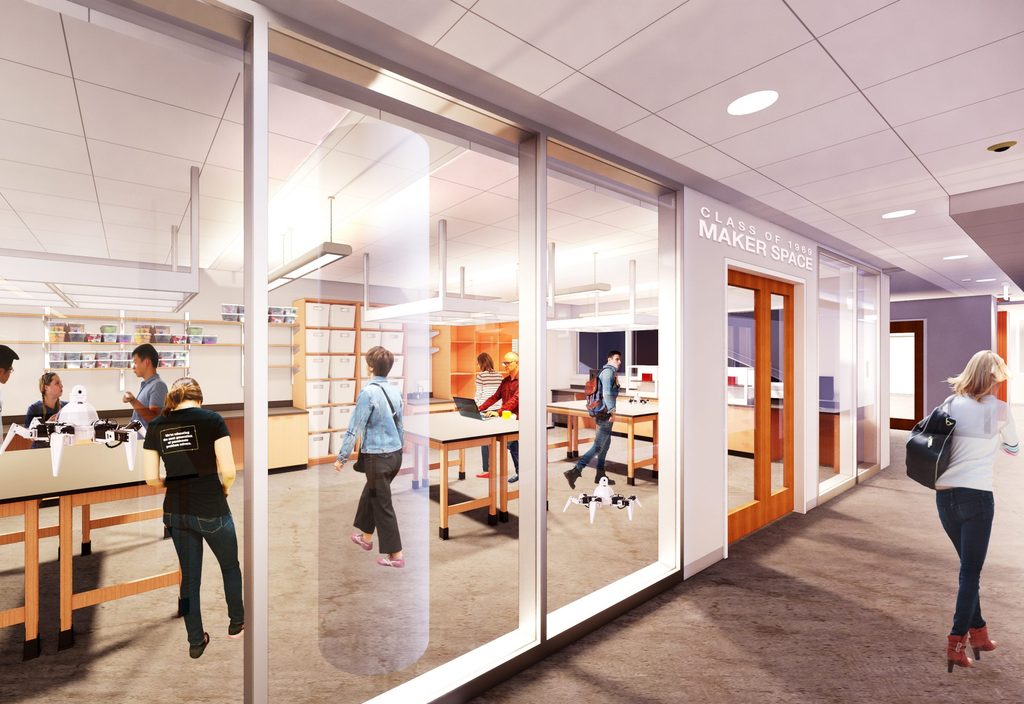 Questions about the Maker Space?
Carleton's New Science Complex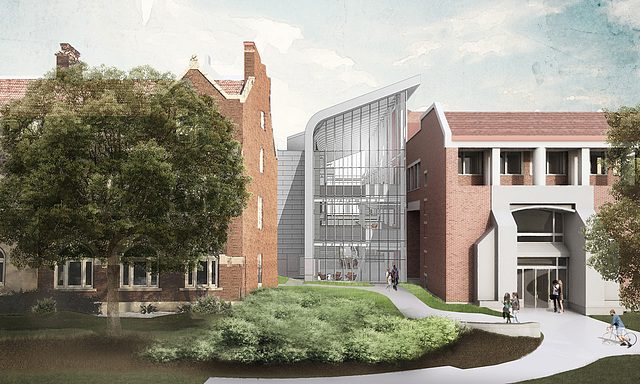 Carleton's new science complex will invite everyone in, putting research front and center. Read "Science on Display," featured in the Winter 2017 issue of inside Carleton.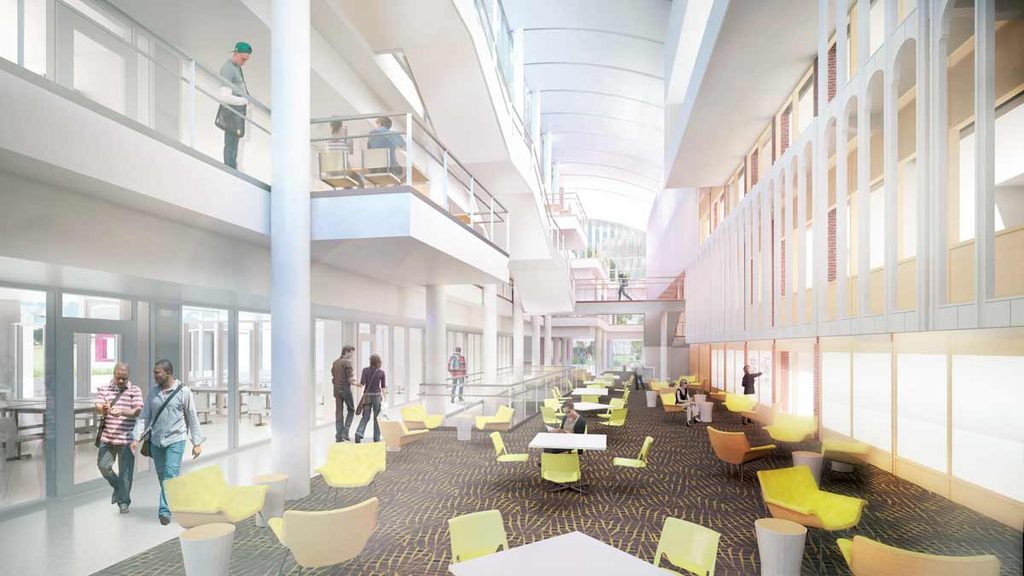 At Carleton, interest in the sciences has grown considerably over the past several decades. Students want to be actively involved in research opportunities, and enrollment in laboratory courses is higher than ever. Recognizing these trends, the college has made investing in science facilities a high priority in its current strategic plan. Read an article from the Voice about the new science complex that is being built at Carleton.
Examples of Making at Carleton
The videos and descriptions below describe a few of the many kinds of projects that the Maker Space will bring to life for Carleton's students and faculty.
What happens when you mix history, physics, and a 3D digital printer?
Senior Physics major Emily Schwartz '19 proposed an innovative project for the European Studies course "Age of Cathedrals" led by History professor Bill North. Rather than writing a capstone paper, Emily made the case for researching, designing, and creating a prototype of a cathedral through which she could explore and model aspects of force and gravity as they affect cathedrals. This creative and interdisciplinary approach is just what the course was designed to foster — watch the video above to learn more.
Technology and Resources in the Maker Space
Emily Schwartz '19 used a 3-D printer to produce the cathedral in the above video. This technology will be an attractive feature of the new space. If you've never seen a 3-D printer or know how it works or how it can be used, check out this fun video!
In addition, the Maker Space will offer access to computers, microprocessors, soldering equipment drilling machines, and other technology, and will provide raw materials to support creative tinkering, from Legos to glue guns to foam/fabric and the like.
Curricular Projects Involving Making
As part of Phys 342 Contemporary Experimental Physics, students must propose, design, and carry out their own experimental exploration. In this case, students used a paper published in the literature as the basis for designing a chaotic pendulum, then they modeled it using computer-aided design software. Building the pendulum required students to integrate skills in electronics, 3D printing, and machining in order to assemble a functioning chaotic pendulum, with which to explore the how various pendulum parameters impacted the nature of the chaotic behavior. Watch the video to see how it works!