Aboard the 47-cabin Sea Cloud II
April 30 – May 8, 2024 (9 days)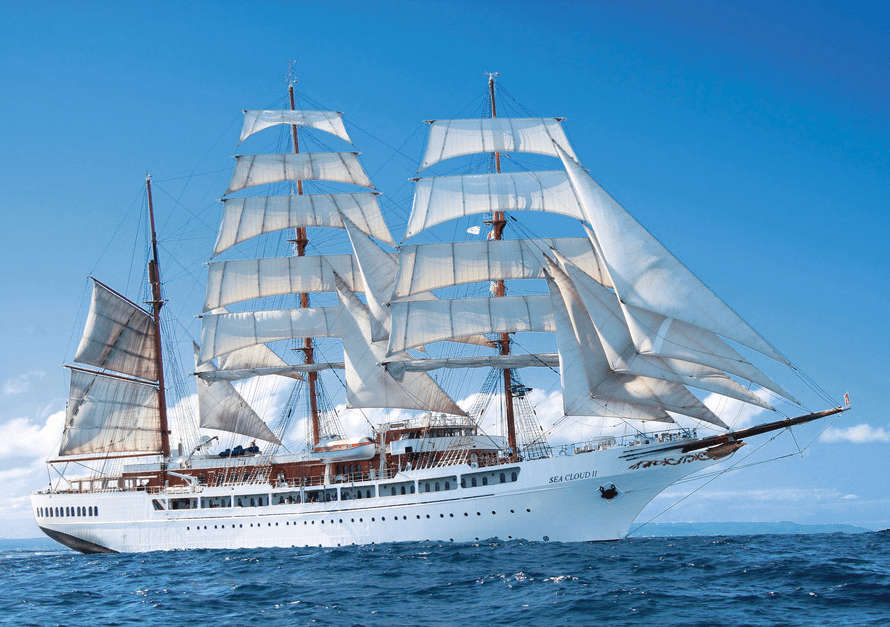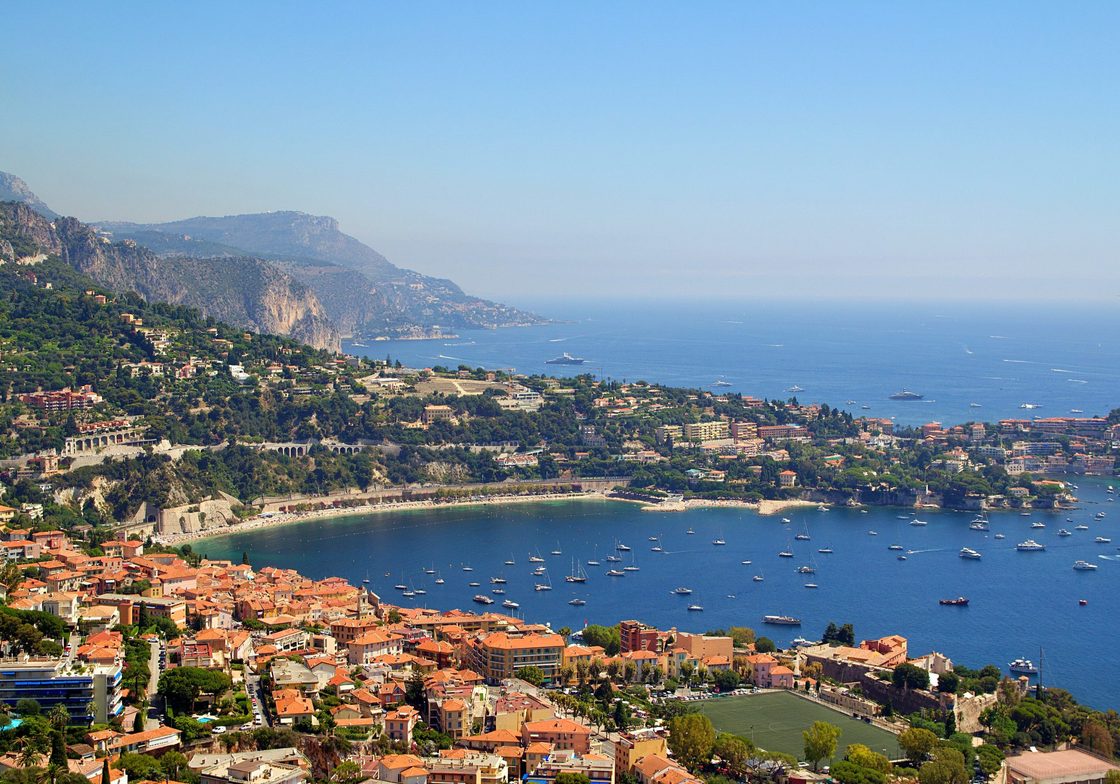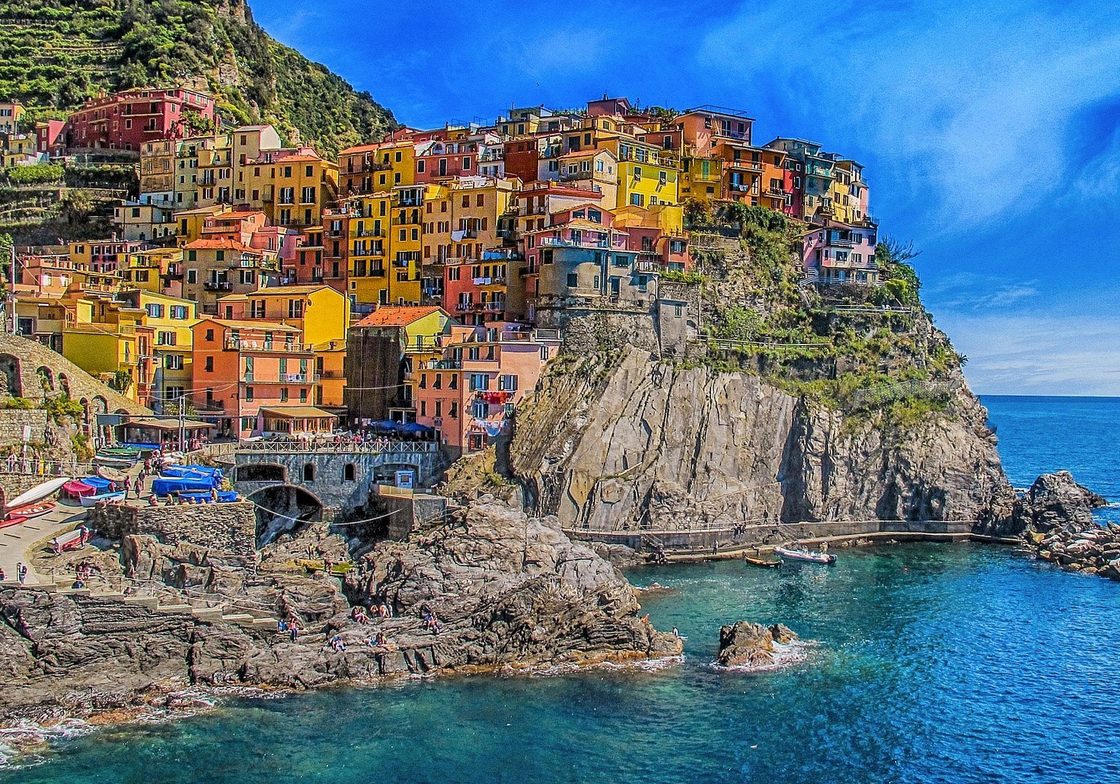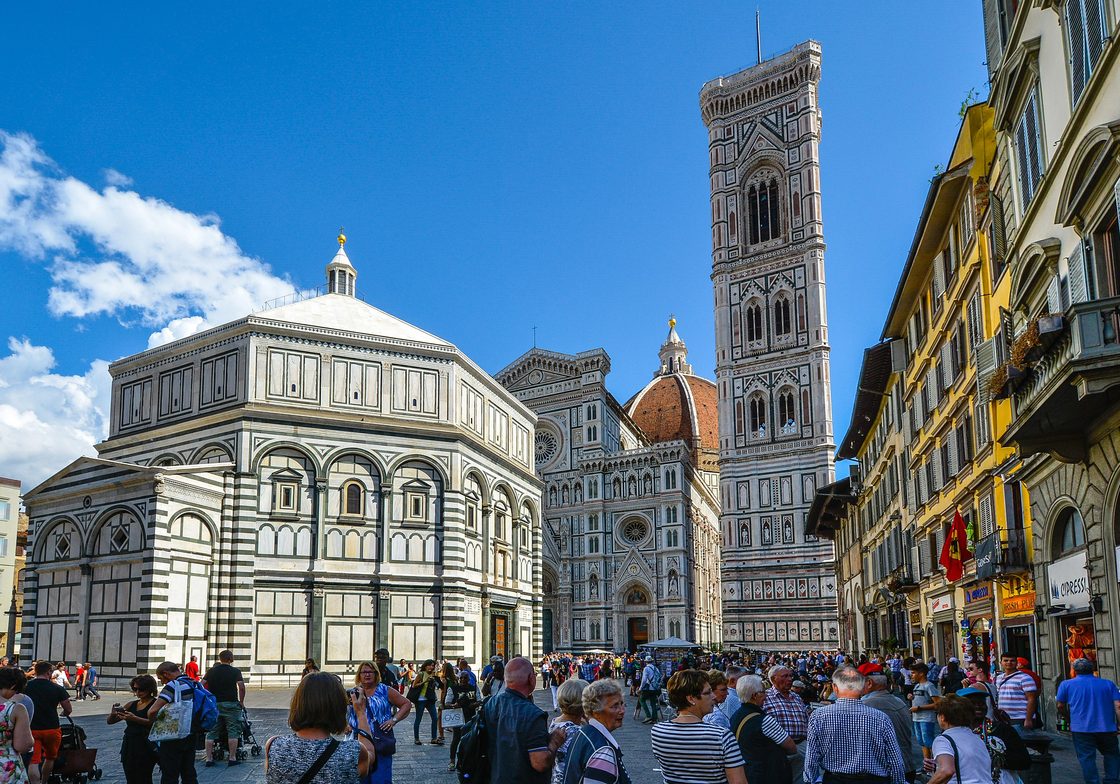 The Trip
What better way to experience the coasts of France and Italy than in springtime, with a group of like-minded travelers and a Carleton professor, aboard a magnificent, 47-cabin, three-masted barque? Monte Carlo, Cinque Terre, Lucca, Florence…these are names that conjure up images of glamorous seaports, sun-drenched beaches, masterpieces of art and architecture, picturesque villages, and medieval history—in short, this may well be the quintessential Mediterranean journey. Early May is the perfect time of year to visit, with moderate temperatures and verdant gardens and landscapes awash with blossoms. Our exploration along the French and Italian Rivieras combines a three-night stay at a historic luxury hotel in Cannes, centrally located on the Boulevard de la Croisette overlooking the Mediterranean, with a relaxed, four-night cruise aboard Sea Cloud II from Nice to Rome.
Call at ports in the Cinque Terre, Livorno (for a day trip to Florence or Lucca), and the Isle of Elba. Most days feature more than one option for excursions, catering to your interests or style of travel. Cathy Yandell, Carleton Professor of French and Francophone Studies, is part of the onboard lecture team that will enrich your travel experience and understanding of the history and culture of this region through a series of stimulating lectures and informal discussions. In addition, excellent local guides will accompany you on excursions throughout the program.
A journey aboard Sea Cloud II, one of the most elegant and luxurious vessels afloat, is an intimate and memorable experience combining the seafaring elegance of a bygone era with the highest modern standards of luxury. You can experience (weather conditions permitting) this marvelous ship completely under sail after the skilled crew hand-sets over 30,000 square feet of canvas. Her small size also allows us to moor centrally in the most scenic harbors, and anchor offshore of Portovenere for a visit to the Cinque Terre.
Sea Cloud II has only 47 cabins and the program is co-sponsored by several organizations, so I encourage you to reserve your space now by calling Alumni Adventures at (800) 811-7244 or emailing carleton@studytours.org.
Study Leader
Cathy Yandell, W.I. and Hulda F. Daniell Professor of French and Francophone Studies, teaches a variety of courses at Carleton College, from advanced French language classes to "Banned Books" to "Gender and Sexuality in the Francophone World." She has published widely on French Renaissance literature and culture, focusing on such questions as the human body and cognition, time, and visual culture. In 2019, by some quirk of fate, Cathy was knighted by the French government into the Ordre des palmes académiques. Cathy's first book for a general audience, The French Art of Living Well: Finding Joie de Vivre in the Everyday World, was published by St. Martin's Press/Macmillan in 2023. Having led eleven programs abroad (mostly to France, but also to Greece and India), she is excited to explore southern France and northern Italy with Carleton alums and hopes that many of you will join her!
Tour Pricing
Double Occupancy – Prices start at $5,990
Single Occupancy (limited availability) – Prices start at $8,990
Download the detailed brochure for more information.
Itinerary
Tuesday–Wednesday, April 30–May 1: Home / Nice, France
Thursday, May 2: Antibes / Saint-Paulde-Vence
Friday, May 3: Côte d'Azur / Monaco
Saturday, May 4: Nice / Embark
Sunday, May 5: Porto Venere / Cinque Terre, Italy
Monday, May 6: Livorno / Florence or Lucca
Tuesday, May 7: Portoferraio, Elba
Wednesday, May 8: Rome / Home
Optional Post-Tour Extension in Tuscany (May 8–12, 2024)
Extend your stay with five days at Belmond Castello di Casole, a 10th-century estate spread across 4,200 acres in the Tuscan countryside near Siena. Excursions include a visit to the exclusive Marchesi di Antinori Estate, with a private visit of the cellars. Enjoy a truffle hunting experience followed by a cooking class, and explore Torre Campatelli in San Gimignano during a private, after-hours visit. Further details and pricing will be sent to confirmed participants.
Additional Information
Download the complete brochure. For more information or to reserve your space on this trip, please call 800-811-7244 or email Carleton College Alumni Adventures. To reserve your space using the online form, click here.