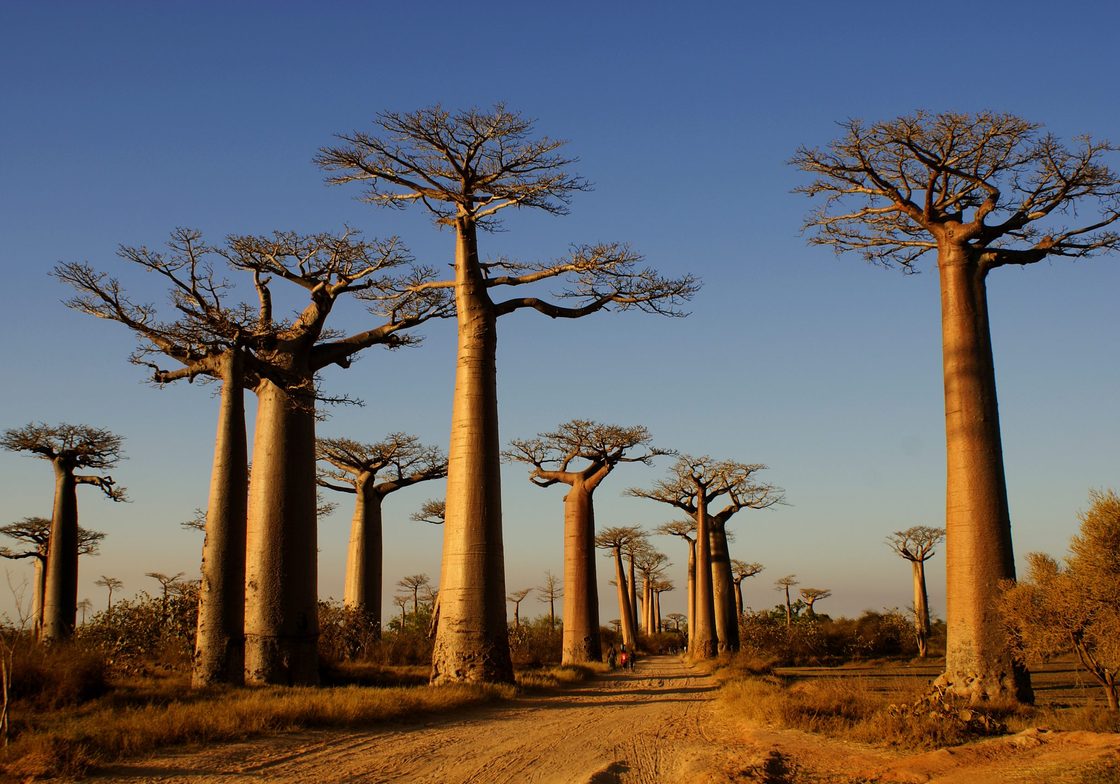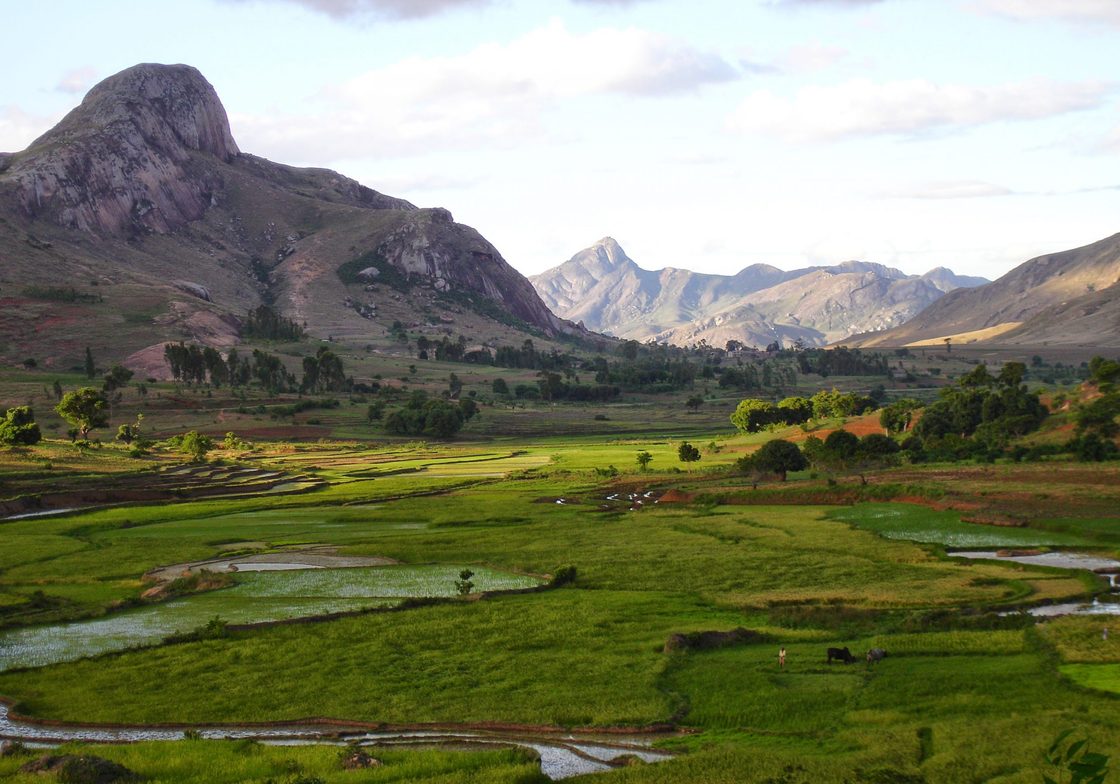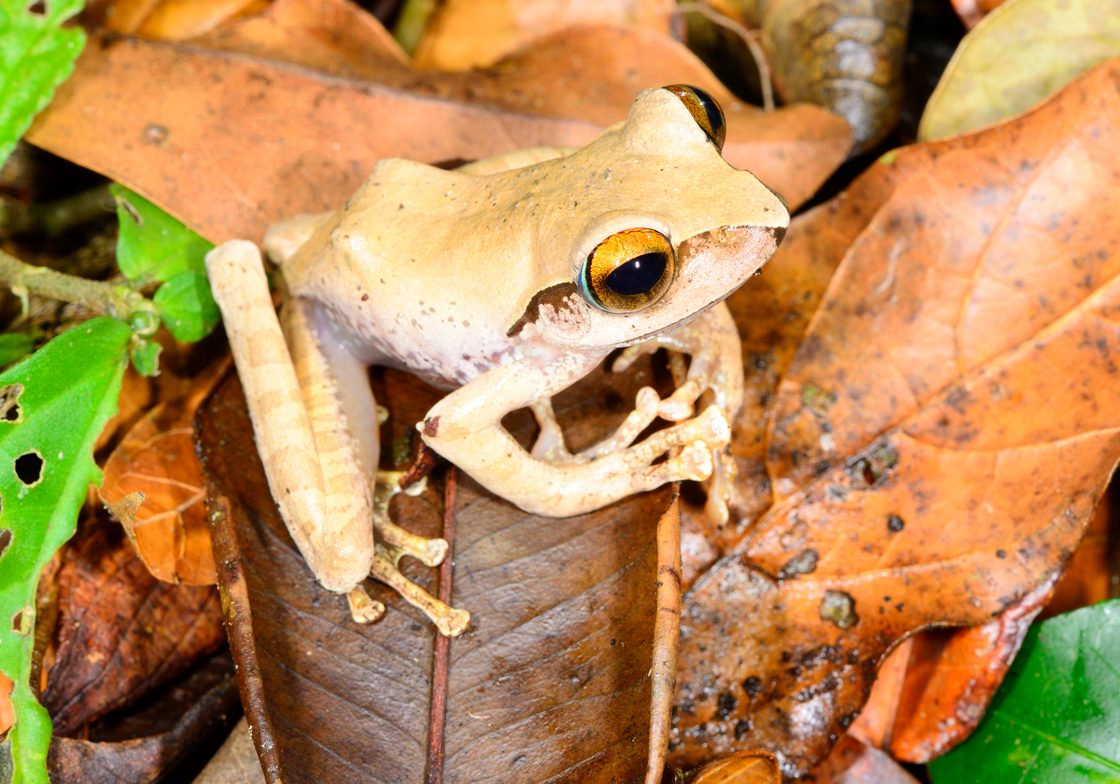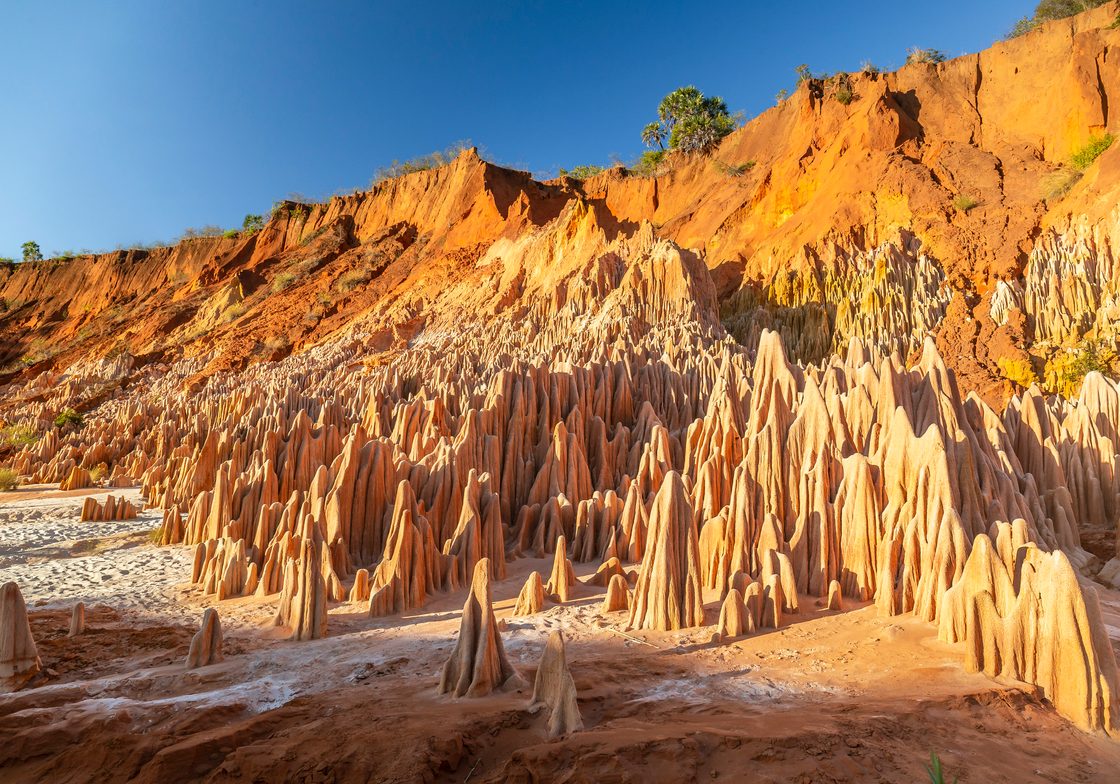 Red Tsingy sandstone formations in Diego Suarez
Travel with Carleton Professor of Biology Matthew Rand on an extraordinary cruise from Madagascar to Mauritius aboard the elegant, 53-cabin MS Serenissima. Matt will be joined by other onboard experts and, through illustrated talks and informal discussions, they will help to increase your understanding and appreciation of the fauna, flora, cultures, and histories of these beautiful and unique environments.
Madagascar is a global treasure of nature: often called the "eighth continent," it is the fourth-largest island in the world. It is home to 5% of the world's plant and animal species that have developed in splendid isolation and exist nowhere else on Earth. With no fewer than six different climatic zones, the island's array of flora and fauna includes baobab trees; more than 300 species of reptiles; and more than 200 species of birds. Madagascar's more than 100 known species of lemur are some of the most extraordinary animals you could ever hope to see.
To maximize your time in Madagascar, this expedition begins with a private charter flight from Johannesburg, South Africa, to Toliara, Madagascar, thus avoiding the two-day crossing by ship of the Mozambique Channel. Enjoy 11 days exploring Madagascar's numerous marine reserves and national parks. Then arrive at Réunion Island, a paradisiacal French outpost, to explore its white-sand beaches, spectacular dormant volcanoes, and vibrant Creole character. Disembark on the island of Mauritius, taking in the island's cultural riches and geologic wonders.
You may also choose from two optional, pre-cruise extensions in South Africa, one with a paleoanthropology focus that includes Sterkfontein Caves and the other a safari near Kruger National Park; and/or a post-cruise opportunity to lengthen your stay on Mauritius. This program is limited to just 85 travelers and is co-sponsored by other organizations, so I hope you will contact the Alumni Adventures office today at carleton@studytours.org or (800) 811-7244 to reserve your space.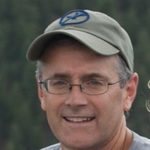 Faculty Leader
Carleton College faculty leader DR. MATTHEW RAND, Professor of Biology, has been teaching courses in animal behavior, physiology, morphology,
and reproduction, including a non-majors course on human reproduction and sexuality, at Carleton College for the past twenty years. In 2002 and 2009, he offered off-campus courses on animal behavior in the Galápagos Islands to Carleton students, and he has led four previous alumni trips to the Galápagos. Matt believes that islands provide one of the best environments on Earth in which to observe animal behavior with a unique and diverse set of organisms. And, since Madagascar is the fourth largest island in the world, it provides one of the best "living laboratories" for observing and learning about biodiversity, speciation, and other fascinating subjects.
The MS SERENISSIMA
RECENTLY REFURBISHED IN 2018, the 95-passenger MS Serenissima can navigate into small, remote ports inaccessible to larger cruise ships. The public areas on board create a relaxed and spacious atmosphere. The Andrea Lounge provides a comfortable venue for lectures and has an elegant bar, and the Harald Jarl Lounge offers a library and computers. Outside decks include a massive observation deck for 360-degree views of the passing scenery, and the all-teak Sun Deck is used for meal service in pleasant weather. Guest accommodations are designed for comfort and convenience. All cabins feature ocean views, en-suite bathrooms, and are equipped with many amenities. The Venice Restaurant accommodates all guests in a single seating, with great views through the large picture windows. When possible, local produce is sourced for authentic dining experiences. Complimentary house wines, beer, soft drinks, mineral water, coffee, and tea are included with meals. Wifi is available throughout the vessel.
Tour Pricing (Per Person)
Double Occupancy Cabins start at $12,990
Single Occupancy Cabins start at $14,490 (Limited availability)
We encourage you to reserve your preferred cabin now! Call 800-811-7244 or 603-756-4844, email carleton@studytours.org

For complete pricing and cabin information, download the brochure

Itinerary
Wednesday & Thursday, January 15 & 16, 2020 DEPART HOME / JOHANNESBURG, SOUTH AFRICA
Friday, January 17 TOLIARA, MADAGASCAR
Saturday, January 18 TOLIARA
Sunday, January 19 MORONDAVA
Monday, January 20 AT SEA
Tuesday, January 21 MAHAJANGA
Wednesday, January 22 NOSY TANIKELY
Thursday, January 23 NOSY HARA NATIONAL PARK
Friday, January 24 DIEGO SUAREZ
Saturday, January 25 NOSY MANGABE
Sunday, January 26 MASOALA NATIONAL PARK
Monday, January 27 ILE SAINTE-MARIE / NOSY NATO
Tuesday, January 28 AT SEA
Wednesday, January 29 PORT EST, RÉUNION ISLAND
Thursday, January 30 PORT LOUIS, MAURITIUS
Friday, January 31 ALOFT / HOME
---
OPTIONAL PRE-CRUISE EXTENSIONS January 12 to 16
Begin your journey with an earlier arrival in South Africa and a choice of two amazing experiences:
GREATER KRUGER NATIONAL PARK
A memorable stay at Ngala Game Reserve, adjacent to Kruger National Park in South Africa, to search for the "Big Five" and other wildlife on game drives aboard open-top safari vehicles.
CRADLE OF HUMANKIND
A visit to the Sterkfontein Caves and Maropeng Visitor Center in the UNESCO-listed Cradle of Humankind anthropological site near Johannesburg, joined by Dr. Ian Tattersall.
OPTIONAL POST-CRUISE EXTENSION January 30 to February 2
MAURITIUS
Extend your stay for further exploration of the lush rain forests and white sand beaches of Mauritius. During your three-day stay, discover Íle aux Aigrettes, one of the last sanctuaries for rare Mauritian wildlife, including the giant aldabra tortoise (below) and the ornate day gecko. Also
learn about the island's long colonial history and enjoy snorkeling in the crystal blue water.
Further details and pricing will be sent to confirmed participants.
Additional Information
To make a reservation or for more information please call 800-811-7244 or email Carleton College Alumni Adventures.