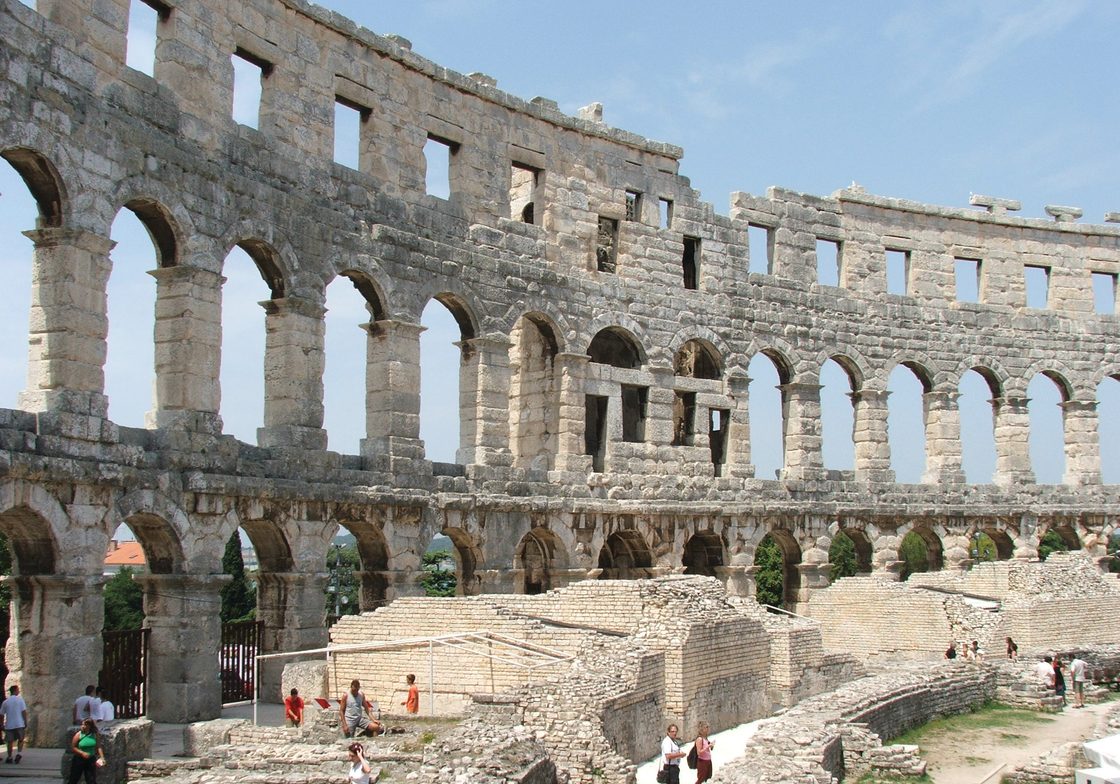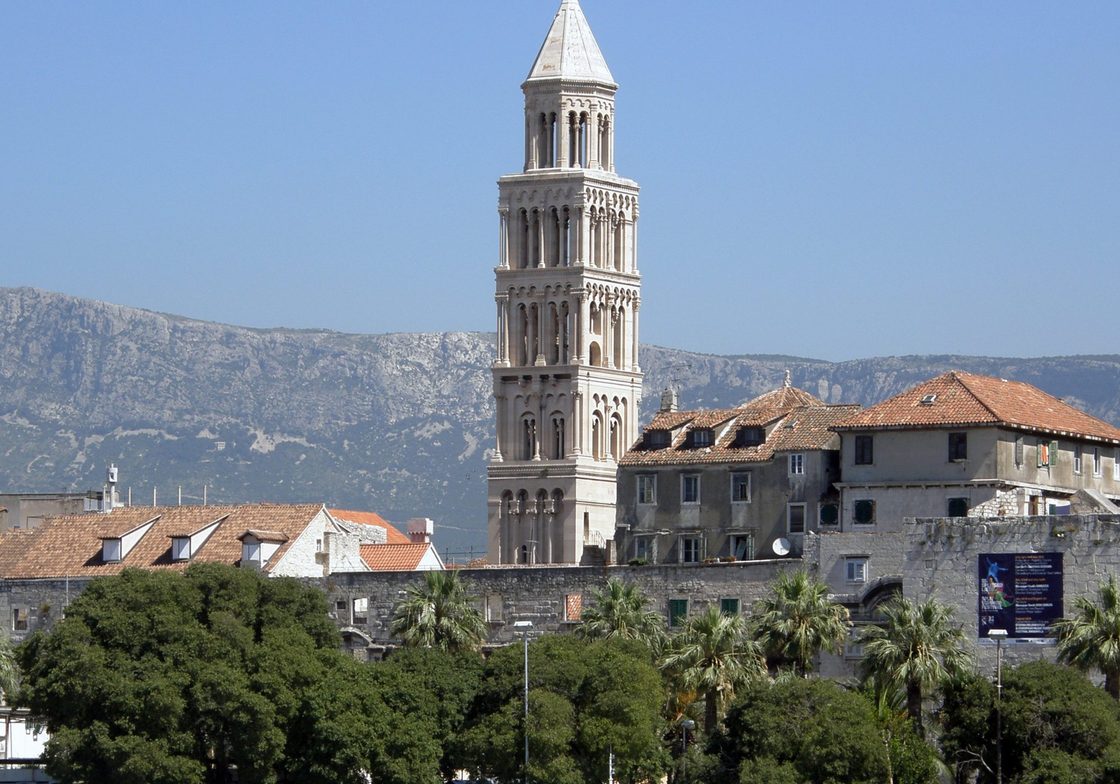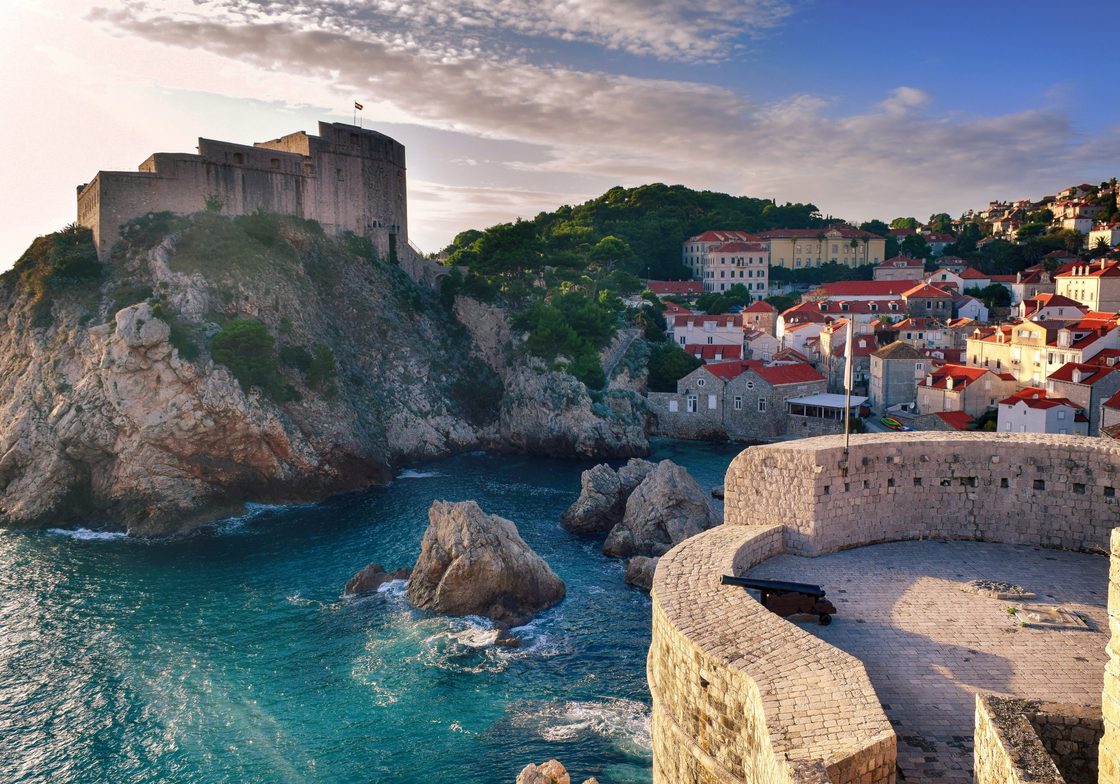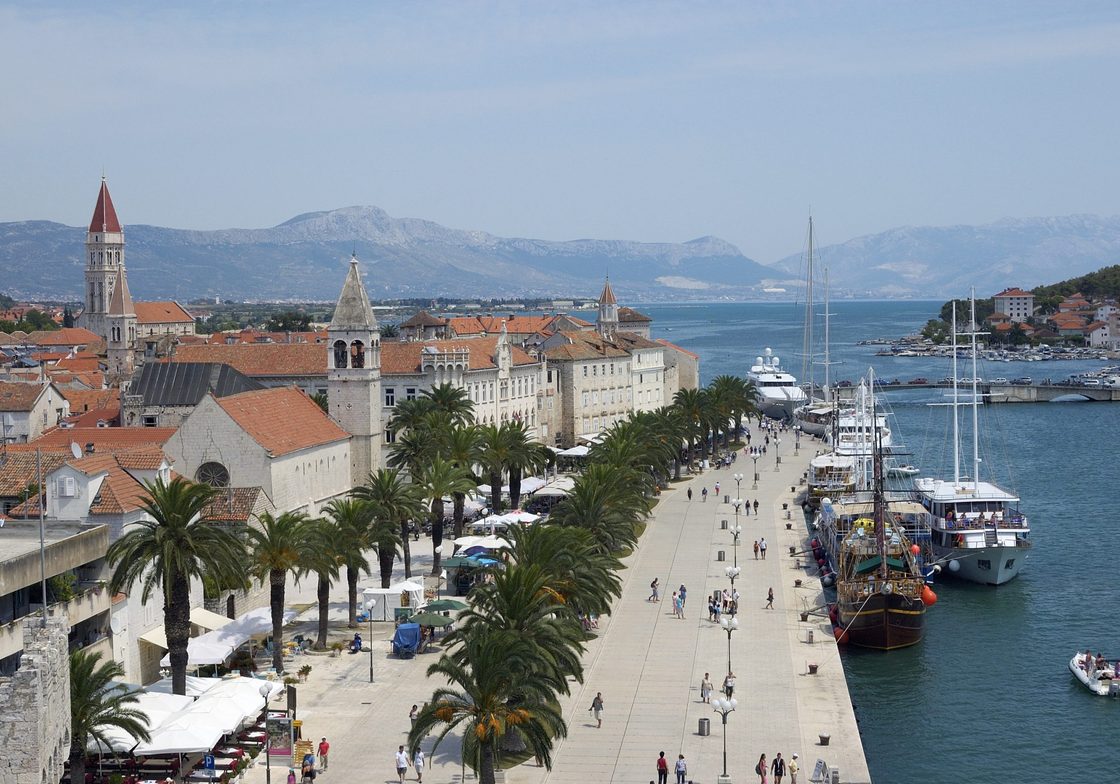 This tour has been cancelled for 2020. If you would like to be contacted if this tour is rescheduled, please call 800-811-7244 or email carleton@studytours.org.
The Trip
Join Carleton Professor of History William North aboard a modern, 18-cabin yacht for a fall cruise along the spectacular coast of Croatia. Romans, Byzantines, Venetians, Ottomans, and Austrians have vied for control of this strategic coastline that is dotted with over 1,000 islands. In a region well worth exploring for its natural beauty alone, you will visit spellbinding archaeological sites, impressive cathedrals, dramatic palaces, and ancient city centers.
Begin the program in Slovenia's capital city, Ljubljana, a city with roots back to Roman times. Discover magical Lake Bled, monumental karst caves, and mountain aeries before continuing to Rovinj, Croatia, to begin your seven-night Adriatic cruise from the Istrian Peninsula to Dubrovnik, calling at Veliki Brijun Island, Pula, Zadar, Šibenik, Split, Hvar, and Korčula along the way. A leisurely pace allows for free time in town to sample local cuisine and mingle with locals.
This program is co-sponsored by the Archaeological Institute of America, and their lecturer is archaeologist Ivančica Schrunk. Together, Drs. North and Schrunk will enrich your travel experience and understanding of the ancient and medieval history of this region through an onboard series of stimulating lectures as well as informal discussions. In addition, they, along with excellent local guides, will accompany you on excursions throughout the program.
Launched in 2018, the intimate Queen Eleganza yacht features a casual ambiance and the ability to call at small islands and ports inaccessible to larger cruise ships. Only 18 cabins total, call to reserve yours today.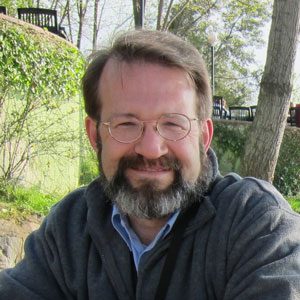 Faculty Leader
William North joined the history faculty at Carleton in 1999, after receiving his PhD in medieval history from the University of California, Berkeley, and holding a post-doctoral fellowship in Byzantine Studies at Dumbarton Oaks in Washington, D.C. He has developed courses focused on the late Roman world; Byzantium; and the history, religion, and culture of the early and central Middle Ages. Bill has spent more than four years living in Italy and regularly co-teaches an off-campus studies program that brings together history, art history, urban studies, and religious studies in Rome, Ravenna, Venice, and Sicily. In his scholarship and teaching, he is particularly interested in the dynamics of religious, political, and cultural encounter; the role of art and architecture in communicating political and religious ideas and identities; and the ways in which the legacies of the ancient world are preserved and re-appropriated for contemporary purposes, especially within the Mediterranean World; in 2014 he co-led an NEH Seminar in Rome on the theme Reform and Renewal in Medieval Rome. In addition to being Professor of History at Carleton, Bill has also directed the European Studies Concentration and currently co-directs the Medieval and Renaissance Studies Concentration.
Tour Prices (per person)
Pricing starts at $6,990 double occupancy and $10,390 single occupancy.
For details on pricing and cabin information, download the complete brochure.
Itinerary
FRIDAY–SATURDAY, SEPTEMBER 4–5 – HOME / LJUBLJANA, SLOVENIA
SUNDAY, SEPTEMBER 6 – LJUBLJANA
MONDAY, SEPTEMBER 7 – PORTOROŽ
TUESDAY, SEPTEMBER 8 – ROVINJ, CROATIA
WEDNESDAY, SEPTEMBER 9 – PULA
THURSDAY, SEPTEMBER 10 -AT SEA / ZADAR
FRIDAY, SEPTEMBER 11 -KRKA NATIONAL PARK / TROGIR / SPLIT
SATURDAY, SEPTEMBER 12 -SPLIT / HVAR
SUNDAY, SEPTEMBER 13 – KORČULA / DUBROVNIK
MONDAY, SEPTEMBER 14 – DUBROVNIK
TUESDAY, SEPTEMBER 15 -DUBROVNIK / HOME
Additional Information
To make a reservation or for more information please call 800-811-7244 or email Carleton College Alumni Adventures.