June 26th through July 12th, 2021
Capacity: 26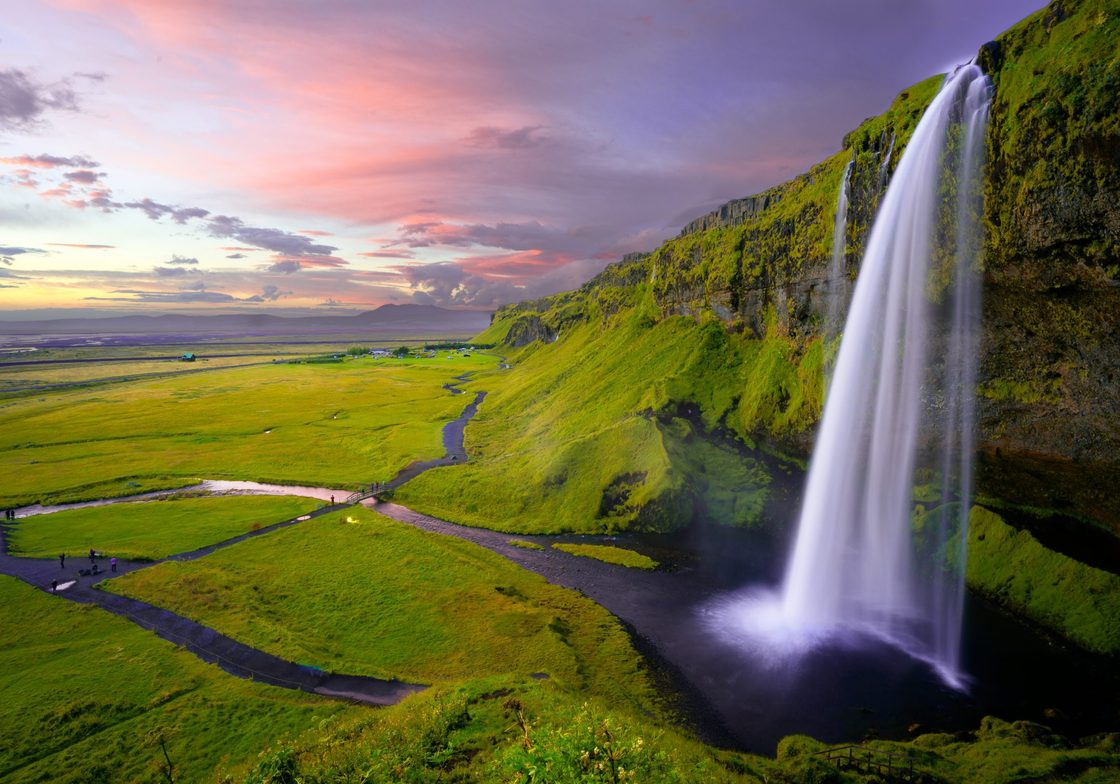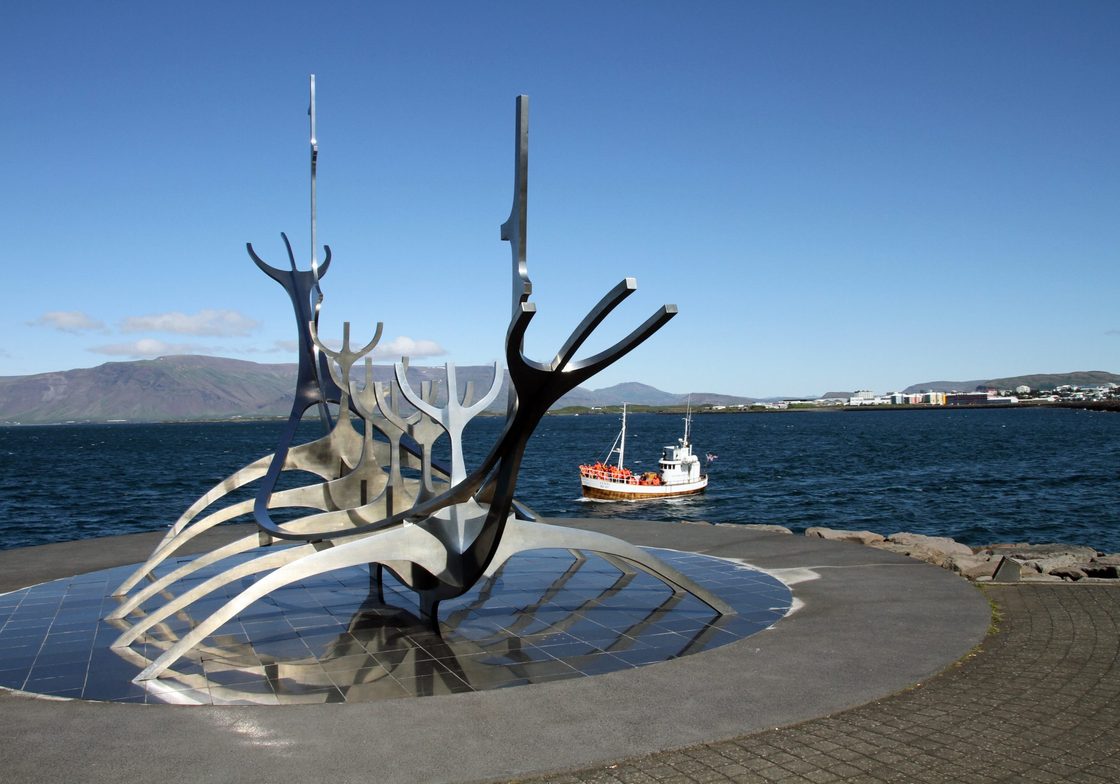 Reykjavik u0022Viking Shipu0022 sculpture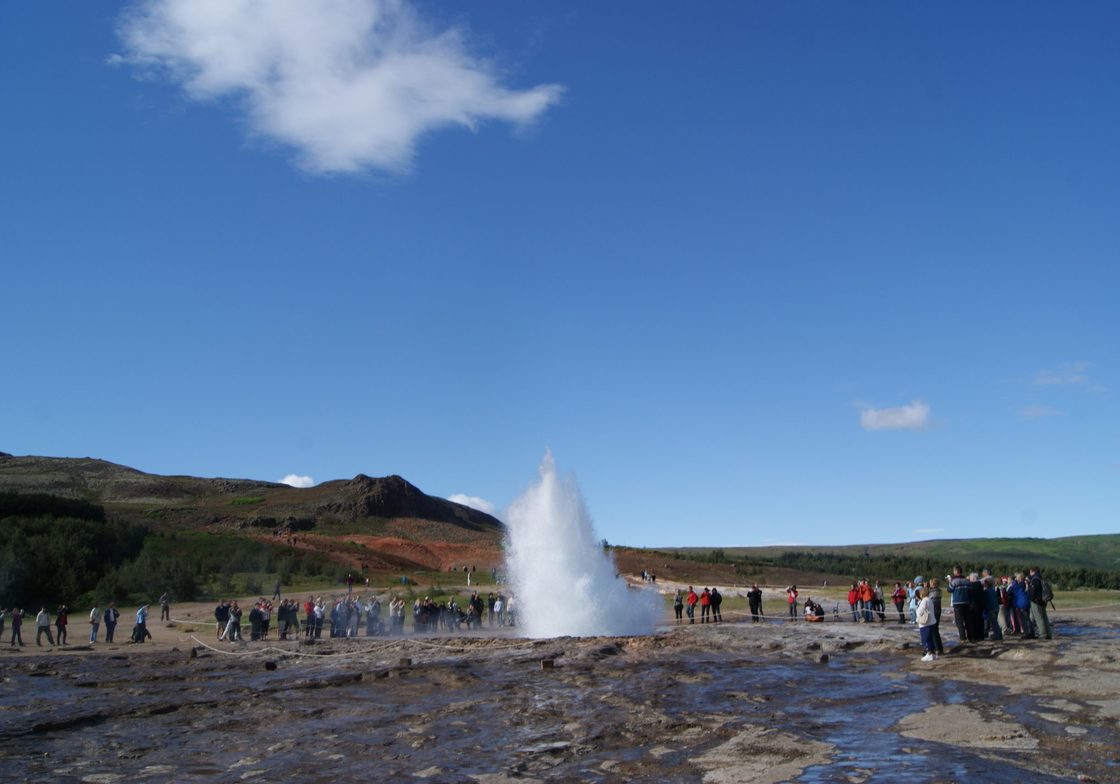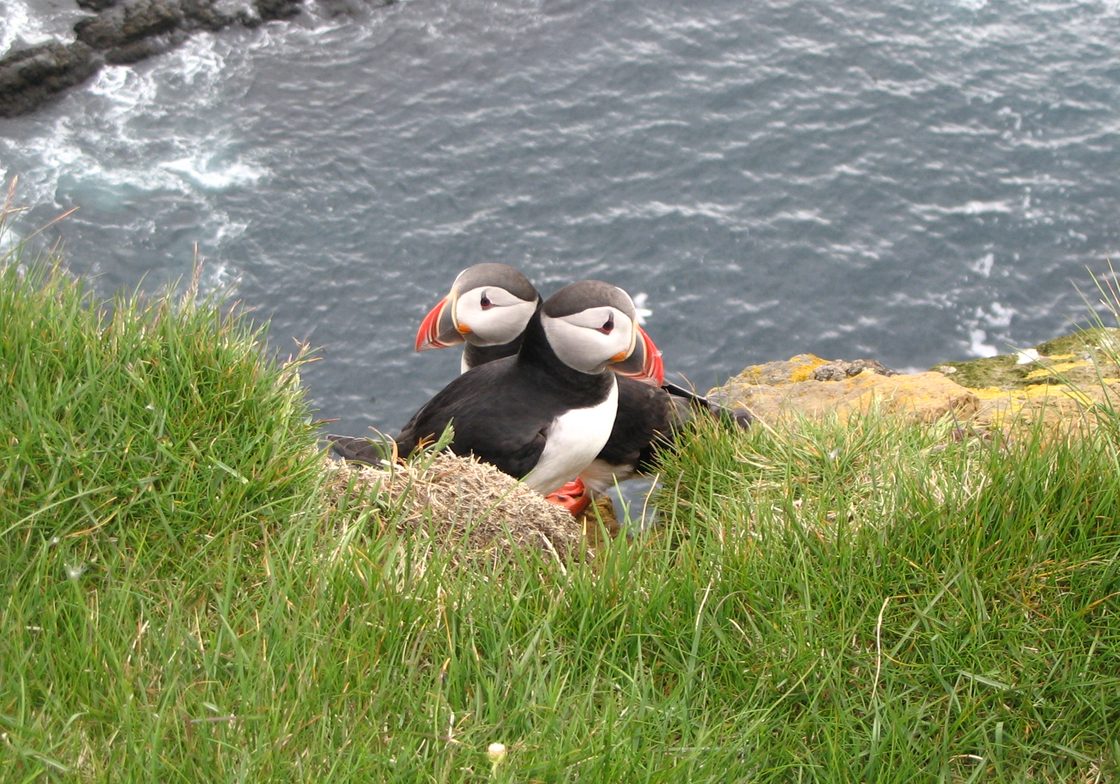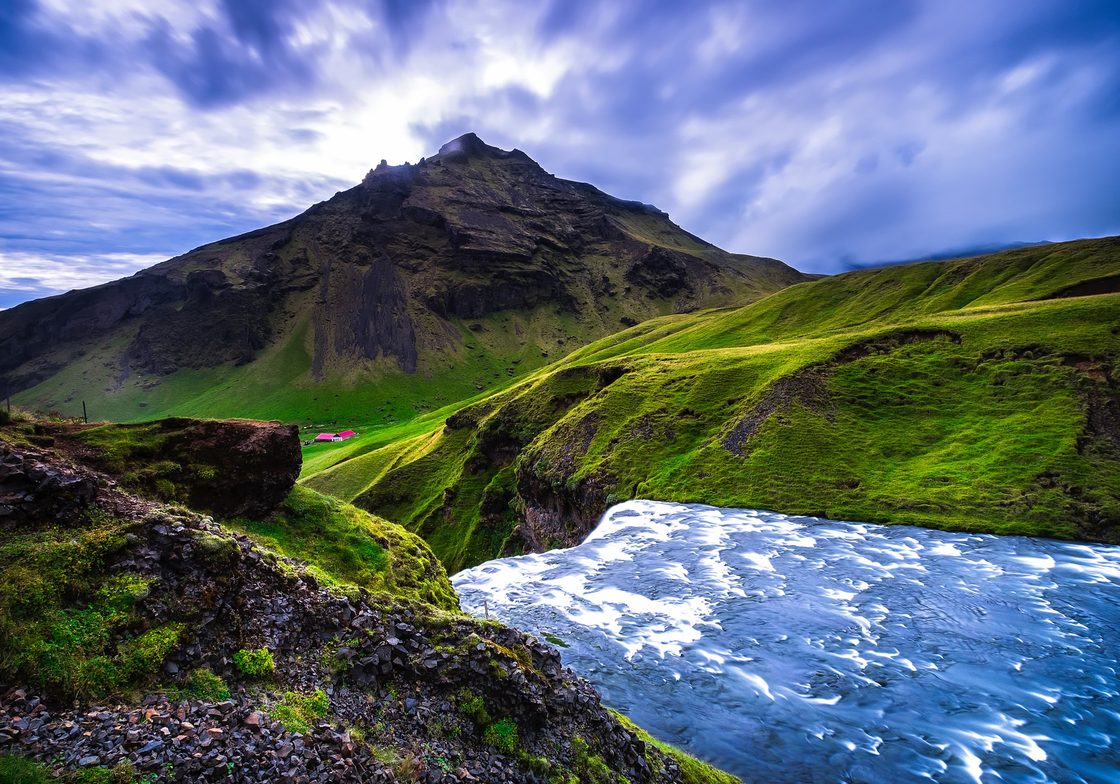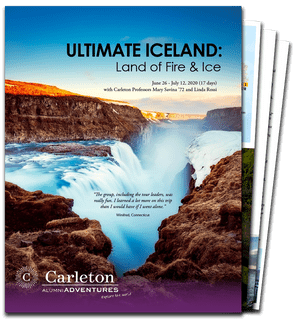 The Trip
Sitting astride the mid-Atlantic ridge, Iceland is one of the world's most geologically active and, therefore, spectacular places. Explore it with Carleton professor, geologist Mary Savina '72, who has led our Iceland tour twice before.
This is a new itinerary that is a complete circumnavigation (by land) of the island. Travel and learn with Mary about how Iceland's astonishing landscapes were formed: waterfalls, glaciers, geysers, hot springs, and volcanoes. See vast bird colonies, quaint fishing towns, and farms. You will also be accompanied by Mary's favorite Icelandic guide, and learn about connections between Icelandic history, culture, wildlife, and the landscape.
This exclusive Carleton adventure is limited to 26 participants, reserve your space today!
Tour Leader
Mary Savina '72 is Charles L. Denison Professor of Geology at Carleton College, where she earned undergraduate degrees in history and geology. Her specialties—geoarchaeology, landscape history, and environmental geology—combine these interests nicely. Mary received the 2013 Undergraduate Research Mentor award, presented by the Geosciences division of the Council on Undergraduate Research, and the 1995 Outstanding Educator award from the Association of Women Geoscientists. When she first visited Iceland several years ago, she was enchanted by the combination of active geologic landscapes (volcanoes and glaciers!) and the deep historical roots of Iceland culture. Three return trips cemented her fascination with the country. Mary has taken Carleton students (and, in some cases, alums) to other active geological landscapes in Greece, Tasmania (Australia), New Zealand, and the Mojave and Sonoran deserts of the American Southwest, among other places. She has also found good excuses to travel to Australia, Europe, and central Alaska, generally finding opera performances wherever she goes, in addition to fascinating building stones, landscapes, and people. In her spare time, Mary sings in a choir and is active in explaining geology to groups in the local community.
Prices Per Person (15 nights)
Double Occupancy (25-26 participants) $7,795
Double Occupancy (20-24 participants) $8,145
Double Occupancy (15-19 participants) $8,745
Single Supplement $1,785
Single room supplement will be charged when requested or required (limited availability).
With fewer than 15 participants, a small group surcharge may be added.
Itinerary
Saturday, June 26, 2021: Depart home
Sunday, June 27: Arrive Keflavík, Iceland | Reykjanes Peninsula | Blue Lagoon | Reykjavík | Welcome dinner
Monday, June 28: Reykjavík city tour | PM at leisure
Tuesday, June 29: Golden Circle tour: Thingvellir National Park, Geysir Geothermal Field, Gullfoss waterfall | Hella
Wednesday, June 30: Ferry to/from Heimaey | Hella
Thursday, July 1: Thjórsárdalur Valley | Hvolsvöllur | Hella
Friday, July 2: South Shore | Vík í Mýrdal | Hnappavellir
Saturday, July 3: Vatnajökull National Park | Jökulsárlón glacial lagoon | Hnappavellir
Sunday, July 4: Eastfjords | Petra's Stone & Mineral Collection | Fáskrúðsfjörður
Monday, July 5: Dimmuborgir | Mývatn
Tuesday, July 6: Dettifoss | Ásbyrgi | Mývatn
Wednesday, July 7: Skútustaðir | Goðafoss waterfall | Akureyri
Thursday, July 8: Whale watch | Tröllaskagi Peninsula | Siglufjörður | Kaldi Brewery | Akureyri
Firday, July 9: Icelandic horse farm | Stykkishólmur
Saturday, July 10: Snæfellsnes Peninsula | Arnarstapi & Hellnar villages | Stykkishólmur
Sunday, July 11: Deildartunguhver | Hraunfossar | Barnafoss | Reykjavík | Farewell dinner
Monday, July 12: Fly home
Additional Information
To make a reservation or for more information please call 800-811-7244 or email Carleton College Alumni Adventures.